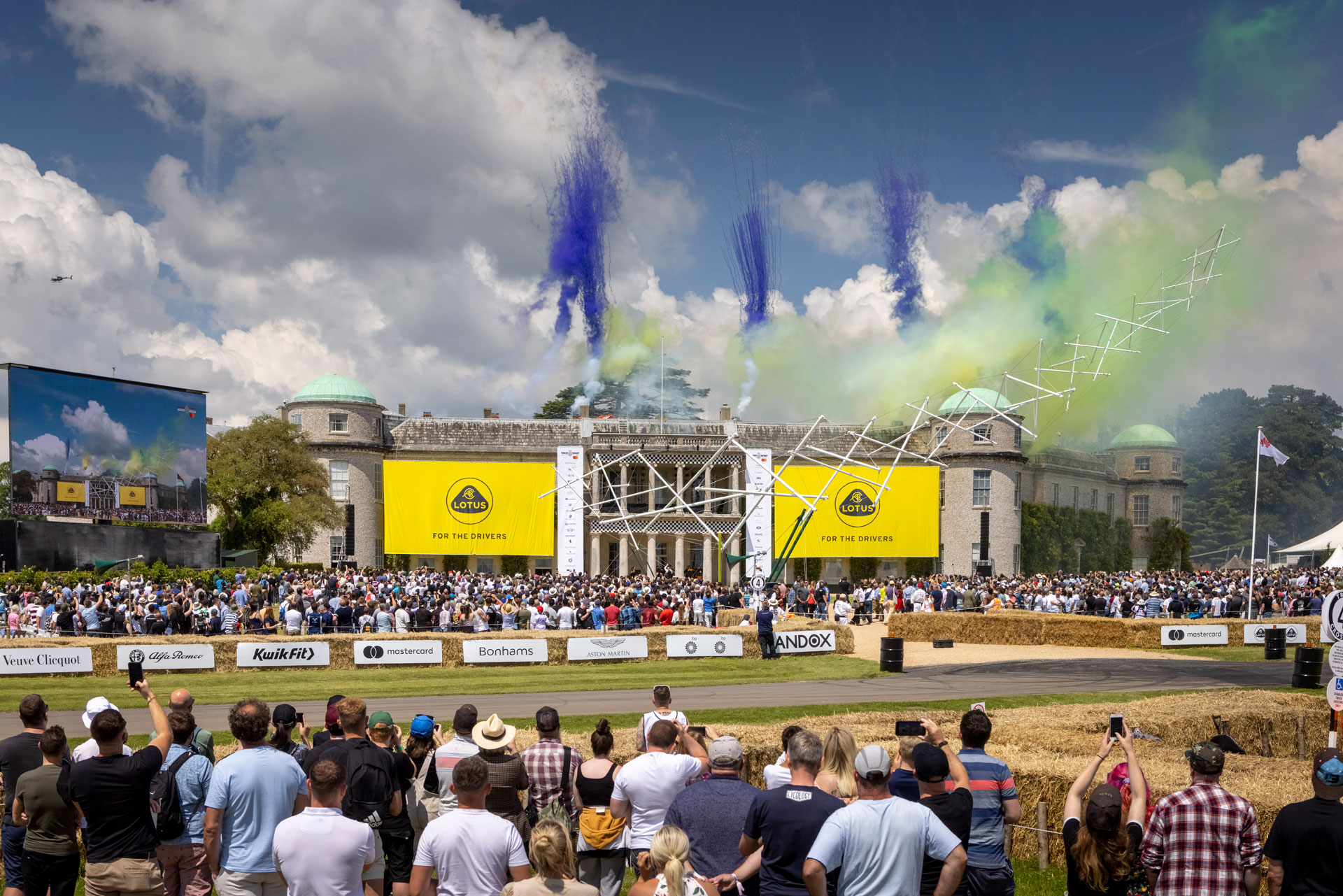 How to do Goodwood Festival of Speed in Style
---
Why this annual event deserves a place in your 2022 calendar
Whether you're a motor enthusiast or just here for the hospitality (no judgement), Goodwood's Festival of Speed is not to be missed.
Every summer, Sussex's country estate Goodwood comes alive with the sound of roaring engines and cork popping for the Festival of Speed. Revolving around a hay bale-lined hill climb in which hundreds of the world's most exciting vehicles showcase their performance and presence, the festival has been a firm highlight of the British summer social calendar since its launch in 1993, attracting approximately 200,000 visitors each year.
This year's theme was 'The Maestros – Motorsports Great All-Rounders', 'Goodwood's salute to those in the automotive world, not just drivers and riders, but teams and manufacturers, who never allowed themselves to be bound to any one discipline through their careers,' as stated by the event organisers. Hence, a number of motoring legends made an appearance, including auto racing entrepreneur and former racing driver Roger Penske, in which 11 of the motorsport icon's cars were showcased. Current Formula One drivers for McLaren, Daniel Ricciardo and Lando Norris also delighted racing fans at the festival, participating in a series of live interviews and taking to the track in The McLaren MP4/5.
As of every year, numerous car makers and brands grabbed the opportunity to showcase their most noteworthy vehicles, from the 'otherworldly' Aston Martin Valkyrie to the eccentric Lamborghini SCV12. Celebrating its UK launch, premium car brand Genesis debuted its luxury G70 Shooting Brake, whilst Lotus showcased its new 400bhp sports car, Lotus Emira. Lotus were in fact the stars of the show, taking over the festival's 'central feature' with an interactive sculpture situated in front of the historic Goodwood House.
Drivers and cars aside, the festival's food and drink scene is just as enticing with quirky street food stations and pop-up restaurants ideal for refuelling, from Porsche Café Le Mans to Lamborghini Ristorante 1963. Champagne is a must – and you'll find plenty of it, with numerous Veuve Cliquot (the festival's official Champagne partner) stands dotted across the estate. There's also a number of hospitality packages available to those who wish to do the festival in superior style, ensuring outstanding trackside views, bottomless bubbles and more.
If one day isn't enough, there's always The Goodwood Hotel. Located within the estate, the luxury establishment offers top-tier accommodation – featuring a gym, pool, and 'field to fork' dining – surrounded by all of the action. No taxis necessary – unless you don't want muck on your shoes, of course.
Visit goodwood.com for more information and to receive news alerts and updates for the Goodwood Festival of Speed 2022.
Featured image: Celebrating Lotus at the 2021-Festival of Speed. Photographed by Chris Ison.
So Much More Than A Car: The Rolls Royce Boat Tail / Food Festivals: What To Book For 2021