Gasps and applause met the fall of the gavel yesterday at Christie's in New York, where da Vinci's Salvator Mundi was sold for an incredible £342m… the most anyone has ever paid for a piece of art in history.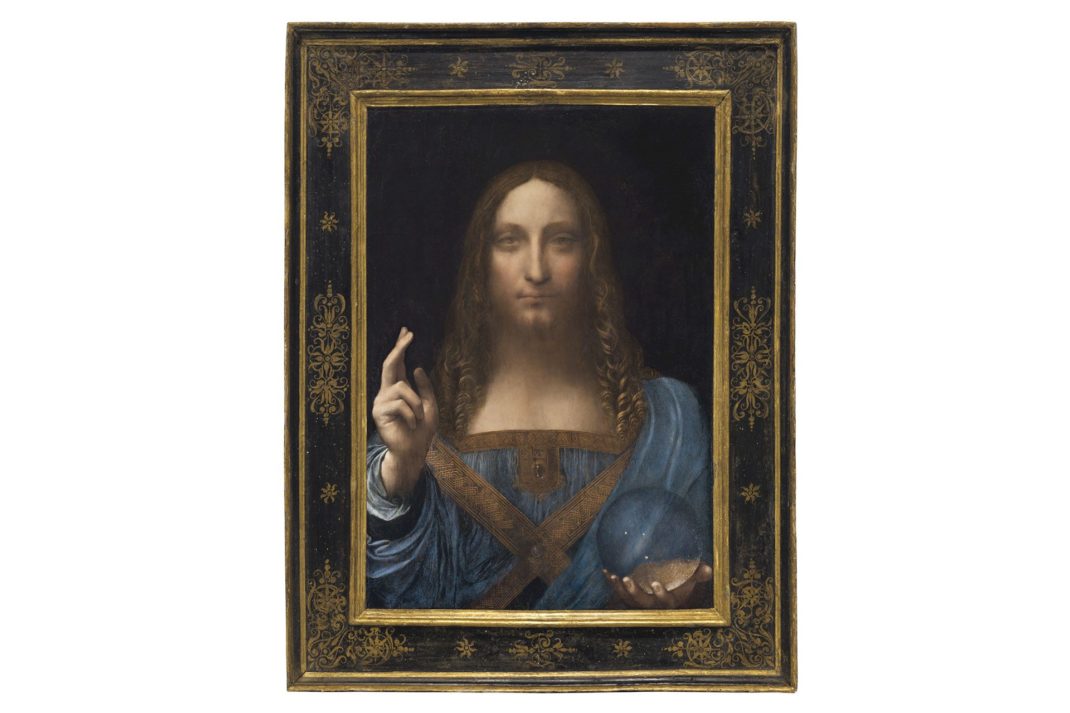 What Happened?
The momentous moment was preceded by a thrilling 20-minute bidding war, where records were set as the bids climbed higher and higher. For Jussi Pylkkanen, global president of Christie's and the event's auctioneer, 'it was a moment when all the stars aligned'. Commenting on the painting, which hugely overshot its pre-auction estimate of around £100m, Pylkkanen reports 'it's a painting beyond anything I've ever handled – I should hang up my gavel'. Fetching more than twice the previous auction record of £136.2m (paid in 2005 for Picasso's famous Les Femmes D'Alger), Leonardo's Saviour of the World has taken the auctioning world by storm.
MORE ON CHRISTIE'S: Christie's Handbags & Accessories Auction | Christie's Valuable Books & Manuscripts Sale
The Painting
Thought to date from around 1500, da Vinci's Salvator Mundi is one of only around sixteen works in existence today that have been verified as Leonardo originals. The masterpiece is roughly 26 inches tall and depicts Christ holding a crystal orb and raising his right hand in a gesture of blessing.
'It's a painting beyond anything I've ever handled – I should hang up my gavel' Jussi Pylkkanen, global president of Christie's and the event's auctioneer
Previous Owners
Salvator Mundi's whereabouts until 1900 has always been something of a mystery. Once owned by King Charles I, its possession was henceforth unclear until the beginning of the 20th century, when it was bought by a British collector. It was not until 2005 that the work was in fact established as a true Da Vinci by a group of art dealers (who only paid around £7,600 for the work). The masterpiece was then bought by Russian billionaire Dmitry Rybolovlev in 2013 for £96.8m, until yesterday when the (currently unknown) Christie's telephone bidder took over its ownership. We can't help but wonder where this masterpiece will be housed next…
Salvator Mundi — The rediscovery of a masterpiece: Chronology, conservation, and authentication
---