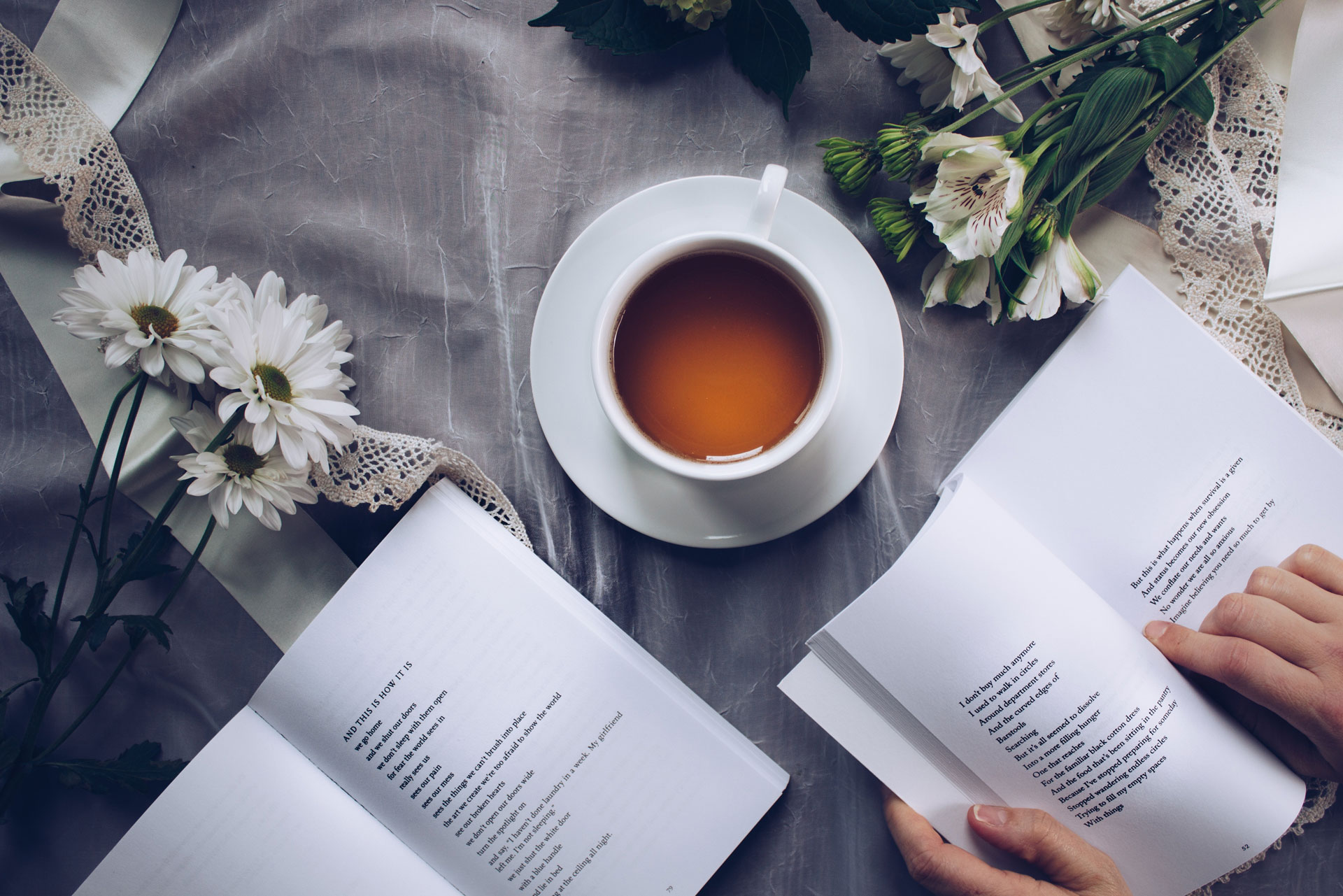 Online Book Clubs To Join Now
---
Meet your new literary community
Restrictions may have been lifted for a while now, but the community of online book clubs are still thrumming with activity. The online book club is the perfect antidote for those time-strapped, or maybe who would rather simply curl up reading by a nook at home. 
10 Long Books You Finally Have Time to Tackle
Ladies Lit Squad
View this post on Instagram
The all-female book club, Ladies Lit Squad, is all about sharing reads from women and authors of colour. This year, the community has launched a reading challenge, #LLSBooksin21, to read 21 books in the year. It's a warm, welcoming community that gives reading prompts, so you can give as much commitment as you have time for.
Between Two Books
Florence Welch of Florence and the Machine launched her online book club, Between Two Books, back in 2012. Since then she's been giving read recommendations every few months, followed by a big chat on Facebook, with opportunities for group members to email in topics they'd like to be discussed. You'll find an array of book recommendations (currently reading: Her Body and Other Parties by Carmen Maria Machado) as well as book excerpts and author Q&As.
Reese's Book Club
Join a casual 1.9 million-strong community of readers by getting involved with Reese Witherspoon's online book club, with each recommendation featuring a woman as its lead. Bookworm (and of course world-famous actress) Reese picks a new book each month, encouraging open discussion in the comments – this month it's The Christie Affair by Nina de Gramont.
Rebel Book Club
Founders Ben Keene and Ben Saul-Garner set up Rebel Book Club in 2015 after noticing a gap in the market for non-fiction focused book clubs. Five years on it has grown to become a worldwide community, with a new book recommended each month based on current trends and member suggestions.
Belletrist
Belletrist offers new book recommendations each month, chosen by none other than Emma Roberts and Karah Preiss. The library includes Lisa Taddeo's Three Women, Molly Dektar's The Ash Family, and The Arsonists' City by Hala Alyan.
Beth's Book Club
This Instagram feed is one of the prettiest around – but it's certainly not all style over substance. Run by Beth Sandland, Beth's Book Club holds monthly meetings via Facebook to discuss the chosen book. It's all online, so anyone can join from anywhere in the world – the only rule being: 'you do actually have to read the book, this is not GCSE English'.
Virtual Events & Tutorials To Stream Now / 10 of the Best Self-Improvement Books