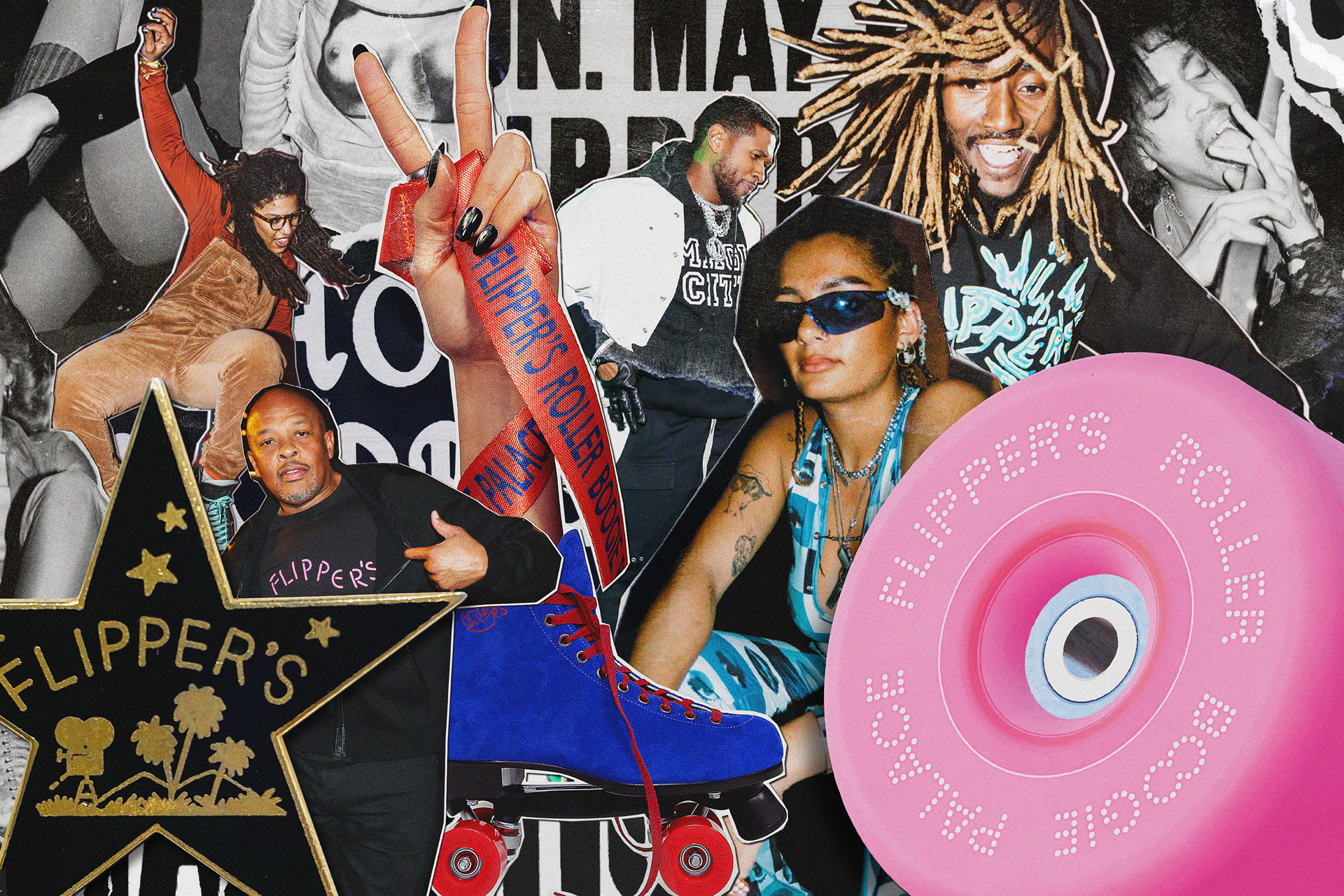 OVERHEATED: Billie Eilish's Climate Action Party Returns To Flipper's Roller Boogie Palace
The environmental event is back for a second year
Seven-time Grammy award winner Billie Eilish has long shown her support for environmental causes. The singer has taken steps to make her tours as eco-friendly as possible, adding water refill stations and information points where people can learn more about the climate crisis. And at the 2021 Met Gala, she said she'd only wear an Oscar de la Renta dress if the designer stopped selling fur (they did). Her latest initiative? The second instalment of her climate-focused party, OVERHEATED, which is returning to the capital this August following its inaugural event last year.
Overheated: Everything You Need To Know About Billie Eilish's Climate Action Party
Taking place on 30 August 2023, OVERHEATED will feature panel discussions surrounding the most pressing climate issues of our time. But, as expected with an event with a global superstar at the helm, it's not all doom and gloom: there's plenty of fun to be had there too. The party will take place in London, at Flipper's Roller Boogie Palace, and guests can enjoy roller skating throughout the day, alongside plant-based food from Neat Burgers.
This year's line-up includes Alice Eady, the CEO of Earthrise, an impact-driven media company for the climate; fashion entrepreneur Samata Pattinson; and green activist Dominique Palmer. Eilish herself will also be making an appearance, and unlike last year, she's expected to speak at the event. She'll be joined, too, by her mum Maggie Baird, who helped organise OVERHEATED with her company Support + Feed, a non-profit dedicated to creating an equal food system.
View this post on Instagram
'The role of popular culture in harnessing the power of the mainstream to add their voice to the conversation cannot be overstated,' says Earthrise CEO Alice Aedy, who will be speaking at the event, on the importance of events such as OVERHEATED. 'We can't win the climate fight without musicians, artists and storytellers painting a new vision for the world we want to live in. We only need to look to history to see that culture-makers shift the dial.'
Last year's conference took place at The Indigo in the 02, spread across several days. The event is named after a song on Eilish's last album, Happier Than Ever. It's also the title for a documentary on the climate crisis, released in 2022.
Can You Get Tickets?
There were just 500 tickets available for the event, and unsurprisingly these sold out in a flash. However, if you didn't manage to secure any you can watch the event via a free live stream on Eilish's YouTube channel.