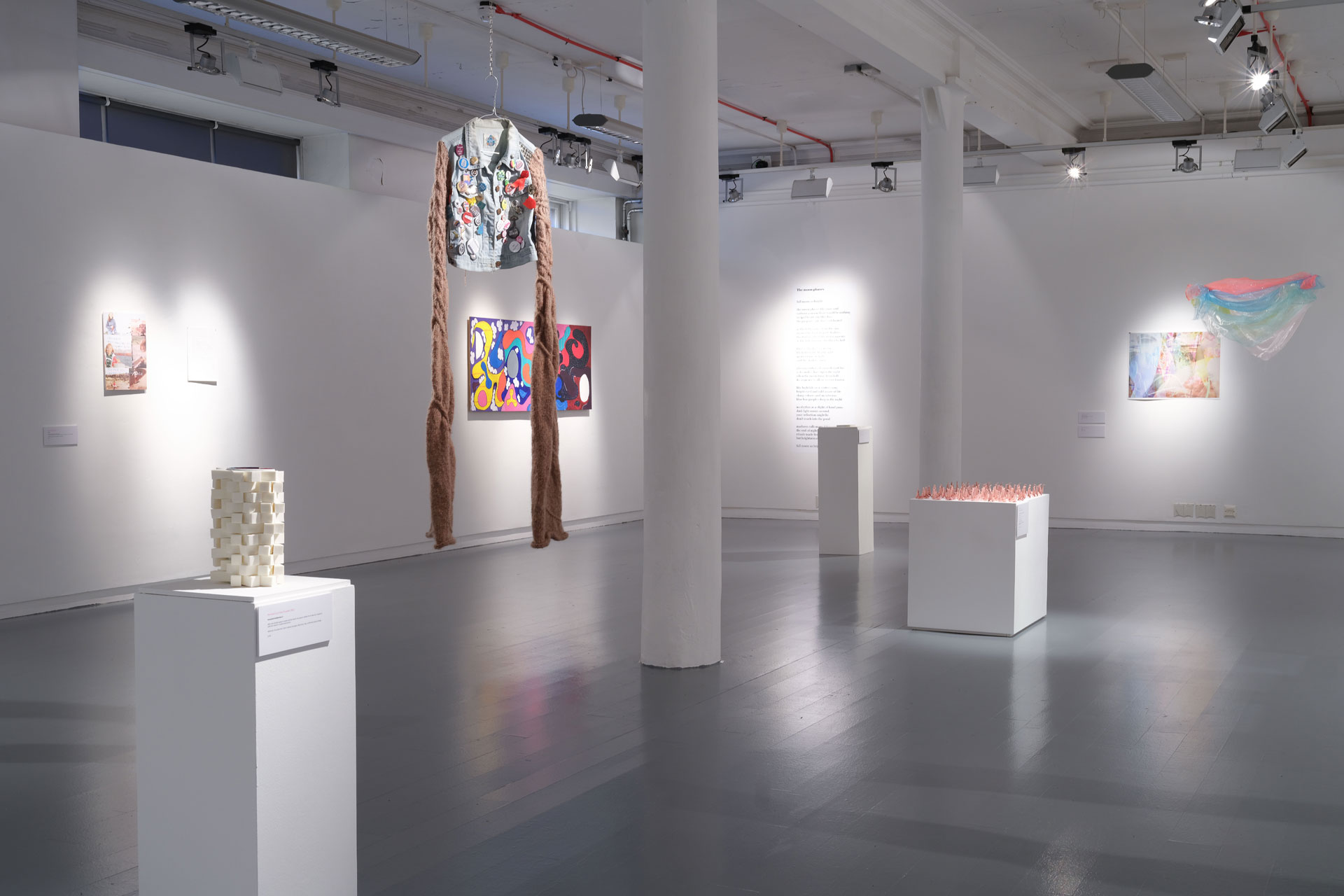 Outsiders Are In: Discover Art By Overlooked Artists This Autumn
---
Underground artists and exhibitions to explore this Autumn...
A wealth of exciting exhibitions and cultural events this autumn by traditionally excluded and overlooked artists shows that change may finally be afoot in the artworld. Lucy Cleland rounds up the autumn art exhibitions to visit this season.
Outsiders Are In: Autumn Art Exhibitions By Overlooked Artists
Glasgow: Unlocking The Extraordinary
Joyce Laing might not be a name known to art lovers, but she deserves to be. Arguably Scotland's first 'art therapist', Laing introduced the concept of rehabilitation through creativity into mental health institutions and secure prison units, notably kickstarting the sculpting career of convicted murderer and former gangster Jimmy Boyle. She also formed a huge collection of usually destroyed or discarded work made by patients and prisoners in their therapy sessions, going through the bins and peeking in the hedgerows of asylums and prisons to find and rescue pieces.  These now form the Art Extraordinary collection, comprising over 1,000 pieces of artwork. 
Her collection is now in the hands of Glasgow Museums, and Joyce passed away in July just as an exhibition inspired by her collection opens in Glasgow. Entitled 'Unlocking The Extraordinary', the exhibition has been brought about by the game-changing and award-winning arts charity, Outside In. Established by former Pallant House Gallery director Marc Steene in 2006 to provide a platform for artists facing barriers to the art world due to health, disability or social circumstance, the charity's mission is to 'create a fairer art world'. It has so far helped over 3,000 traditionally-excluded or struggling artists to set up online galleries and exhibit their work at high profile venues and events around the UK. It also runs free training courses via its Step Up programme, which provide numerous opportunities ranging from acquiring curatorial skills to gaining access and responding to major collections. 'Unlocking the Extraordinary' sees a group Outside In artists creating work inspired by the Art Extraordinary collection, with highlights including the intricately detailed mini auditoriums created by artist Kin, a bevy of swans fabricated from losing Lottery tickets by artist Grant Glennie and the feisty 'My Not-So-Straight Jacket' by Bel Pye.  
Unlocking the extraordinary, until 21 November at Kelvingrove Art Gallery & Museum
Wakefield: Recollections May Vary and Bristol: Looking To The Light
Elsewhere in the UK, the charity is presenting a further two autumn art exhibitions relating to collections documenting mental health. 'Recollections May Vary' at the Mental Health Museum in Wakefield showcases artists' responses alongside the Museum's collection – running until 9 December, it includes new works by 12 artists, ranging from Doll's eerie textural pieces to Louisa Hammond's dreamlike textiles. In Bristol, 'Looking To The Light' sees artistic responses to the collection of haunting artifacts, images and data at the Glenside Hospital Museum. Many aspects of the museum and its history – from a padded room to the use of mosquitoes in treatments – caught the imagination of the 10 artists involved and you can see their work, ranging from photography to installation and textiles until 29 January 2023.
Touring the UK: Humanity
Outside In is now looking to next year, where it will be touring its National Open exhibition around the UK, kickstarting with a show at Sotheby's opening on 7 January which will then tour the UK. The exhibition has the theme of 'Humanity' and is open for entries until 7 October for all artists who fit the criteria of the charity and sign up to create a free online gallery. The first prize is a solo exhibition for the winning artist – last time Grayson Perry was the lead judge and this time, artist Bob and Roberta Smith will be picking the winners.  
Fitzrovia, London: Yess Lad
As part of the Frieze 2022 fringe, Fitzrovia gallery TJ Boulting will be presenting 'YESS LAD' (runs from 14 October to 19t November), an exhibition of work by artists from studio-based charity Venture Arts in Manchester, who work with artists with learning disabilities to make and showcase exciting contemporary art. This is the debut London group show for the studio, where they will be presenting fresh, vibrant and humorous work by artists including Horace Lindezey, whose irreverent blue plaques honour popular cultural figures, Dominic Bennett, who will be presenting his ever-growing army of ceramic weasels and Barry Anthony Finan's delicate ceramic postcards, with repeated affirmative messages including 'Yess lad', an encouragement from his Dad, which gives the show its name.
Battersea, London: Make It Live
ActionSpace is another studio-based charity and development agency which has been looking to effect change and to enable the exhibiting and promotion of work of artists with learning disabilities in London since the 1960s.  The studio is organising a two-day, spectacular and participatory art event, 'Make It Live' at Battersea Arts Centre on 29-30 September, with workshops, interactive sculpture, installation, drawing and even a bit of disco dress-up!
Glasgow: Abundance
ActionSpace will also be joining forces with Venture Arts and Project Ability for 'Abundance', an autumn art exhibition that will open in Glasgow on 1 October at the Project Ability Gallery before touring to Manchester and London next year. It features work by artists Erin Keogh (Project Ability), Chandrakant Patel (ActionSpace) and Kathy Wilmott (Venture Arts), all of whom have significant bodies of work which are being shown on a larger scale for the first time.
The exhibition is part of an ongoing series of 'x3' exhibitions which sees the studios working together to show their artists' work more widely. 'x3' is part of Explorers, an innovative programme of art and discourse which is creating projects between neurotypical and non-neurotypical collaborators and which is being led by another trail-blazing studio based charity, Project Artworks. Based in Hastings, Project Artworks were shortlisted last year for the Turner Prize, which chose for the first time to focus on collectives rather than individual artists. Their inclusion by the selectors and the rise of these exciting, high-profile shows across the UK featuring artists long and wrongly kept out of the spotlight points towards a much-needed shake-up and hopefully heralds a new era of artworld inclusivity.   
Featured Image: PA Exhibition.