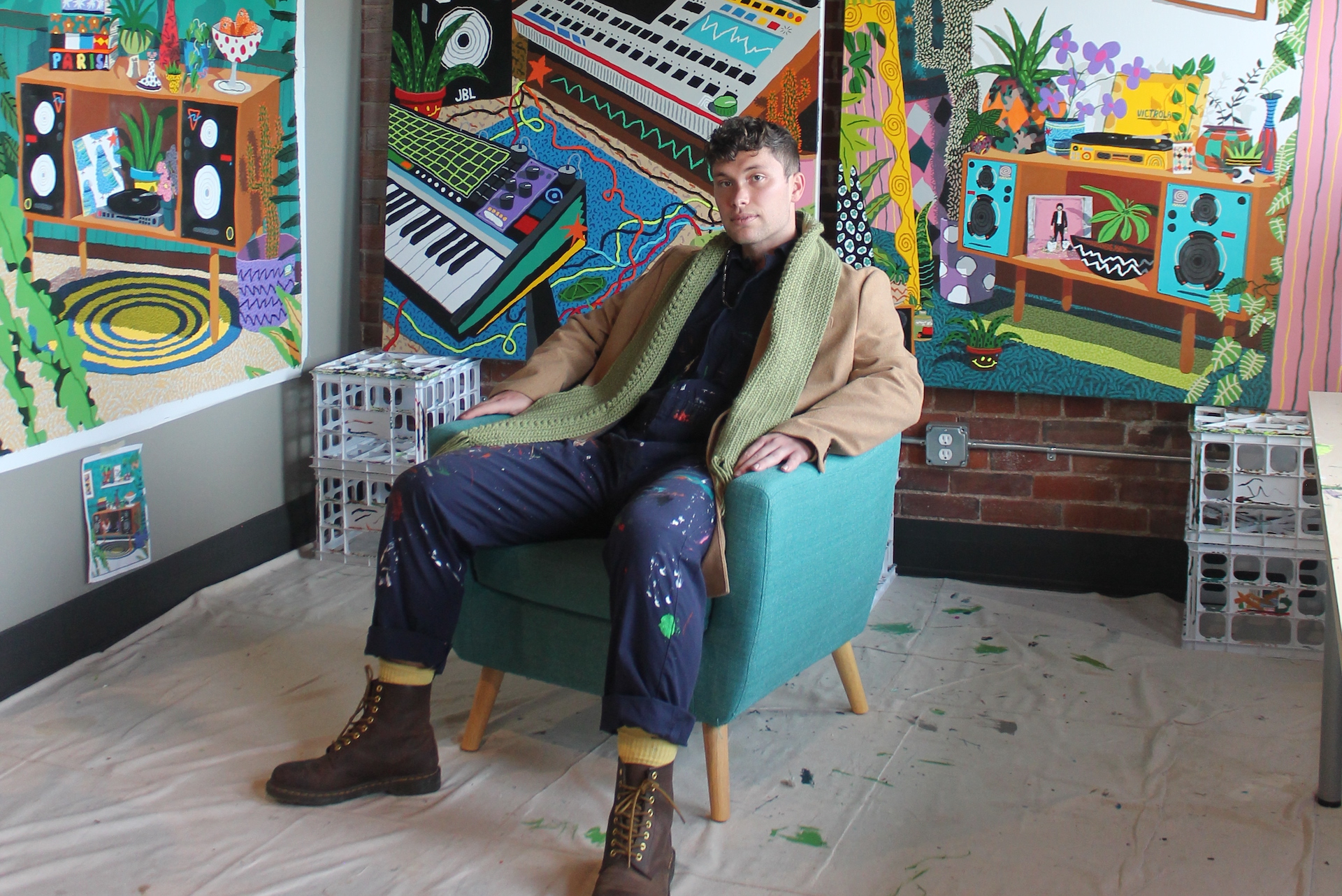 One To Watch: Visual Artist Cooper Arrives at Maddox Gallery
On making art in Covid, finding his style on canvas, and his first international show at Maddox Gallery
American artist Cooper was discovered in lockdown by Jay Rutland, CEO of the Maddox Gallery in London. Ahead of his first international show here, he speaks to Amy Wakeham about making art in Covid, finding his style on canvas, and creating a fully immersive exhibition.
One to Watch: Cooper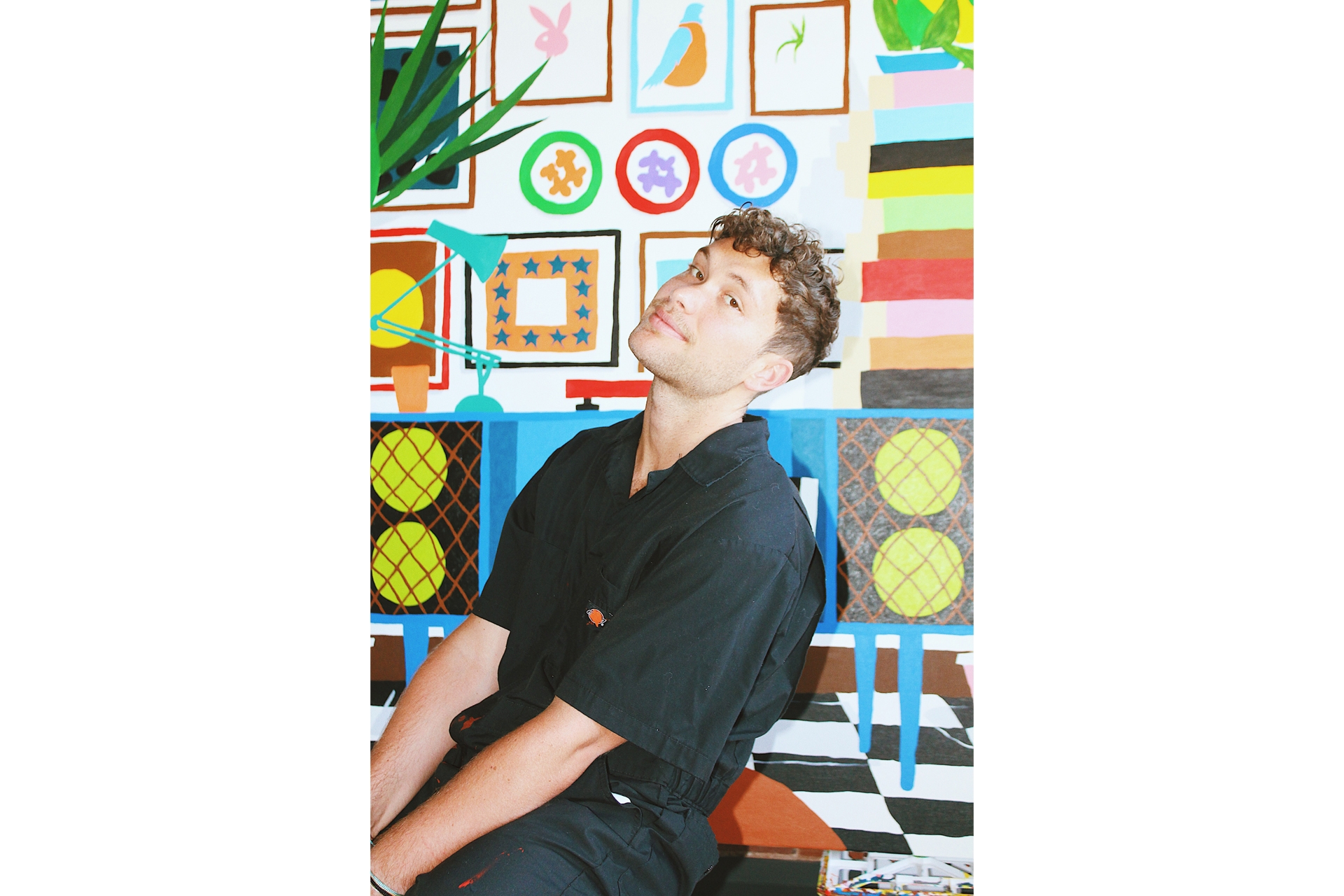 A graphic designer by training, Andrew Cooper (known in the art world as Cooper) began working on canvases during Covid. His energetic, colourful and joyful still life artworks soon drew the attention of gallerists and collectors, and he was snapped up by Maddox Gallery's CEO, Jay Rutland. Ahead of his first international show in London, entitled Wild Noise, which debuts in Frieze Week, he talks to C&TH about being inspired by David Hockney and creating pieces that 'radiate positivity'.
What's your story so far?
I drew a lot as a kid but then I really got into sports for a long time, so the art stuff was put to the side. I went to college for one year to do business, and I was like, 'okay, this isn't for me'. Then I took an art class and loved it, so I took some classes, and then jumped into art school here in Indiana, where I'm from. I did a four-year degree in graphic design; if you look at my work now, you can tell there's a design quality to it.
After college I moved to Miami for a year and had a design job, and I was painting on the side. I saved up some money and moved to Los Angeles for a couple of years, and started my own art career. I was just painting stuff and selling it – basically anything I could get my hands on. I did a lot of Vans shoes, street art, and murals. That lasted about three years in LA, and then Covid hit. It took a lot of my projects off the table, so I moved back to Indiana, and bought a bunch of canvases and tried to find my style.
I had a really small show here in Indiana, which the Guy Hepner gallery in New York saw, and then I did an online show with them. Maddox saw it and reached out. They flew me to London last October during Frieze week to meet me, and the funny thing is exactly a year later I'll be back for Frieze and it'll be my show.
It's been a whirlwind couple of years for you. How are you feeling about it all?
It doesn't really seem real right now, as I've just been sitting in the studio for two years making stuff. I haven't seen that many works of my own together before, in a big show like this. It's all new and exciting.
How would you describe your art?
The title of the show is Wild Noise, and when you look at it you can see a lot of different elements from my travels, and things that I'm interested in, like colour, and shapes from my design background. It's this whole wild world that's going on in my head.
You can see a lot of bright images from my time in Miami, and when I was in Los Angeles I got super into plants and nature. One of the main focal points of my work is this hi-fi stereo with two speakers on the sides – that comes from my grandparents' house here in Indiana, where they had a really old 1966 stereo that my grandad would play records on.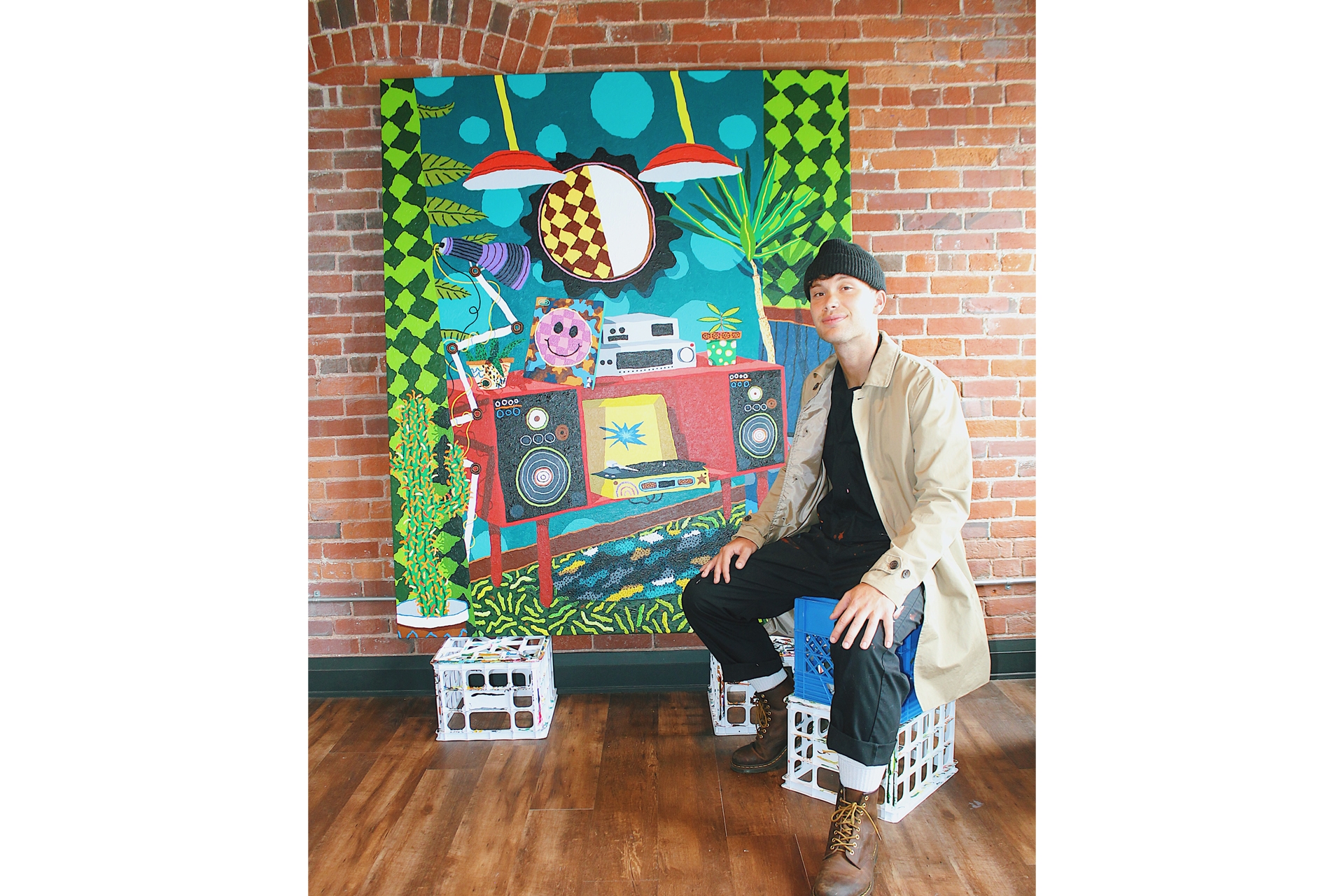 Where do you look for inspiration?
My number one inspiration would be David Hockney, and his crazy, colourful pieces. For me, the painting world was hard to get into, but his wild set up with colours really drew me in. Then when I was living in LA I found people like Jonas Wood and Hilary Pecis, who are my other two big influences.
Why do you think your art is resonating with people so much right now?
Sometimes it's hard for me to talk about it because I'm just sitting here making it 24/7, so it's hard to realise why people are liking it. For me, I'm creating pieces that radiate a positive energy back at you. When clients buy them and put them in their homes, when they see them every day it's a reminder to feel happier or take in that positive energy. But I might see it in this way and you might see it in a totally different way.
What do your family and friends make of your sudden success?
No one here [in Indiana] is an artist or anything like that, so it's difficult for people to really understand what I'm doing. I have a couple of art buddies here but lots of people don't understand it.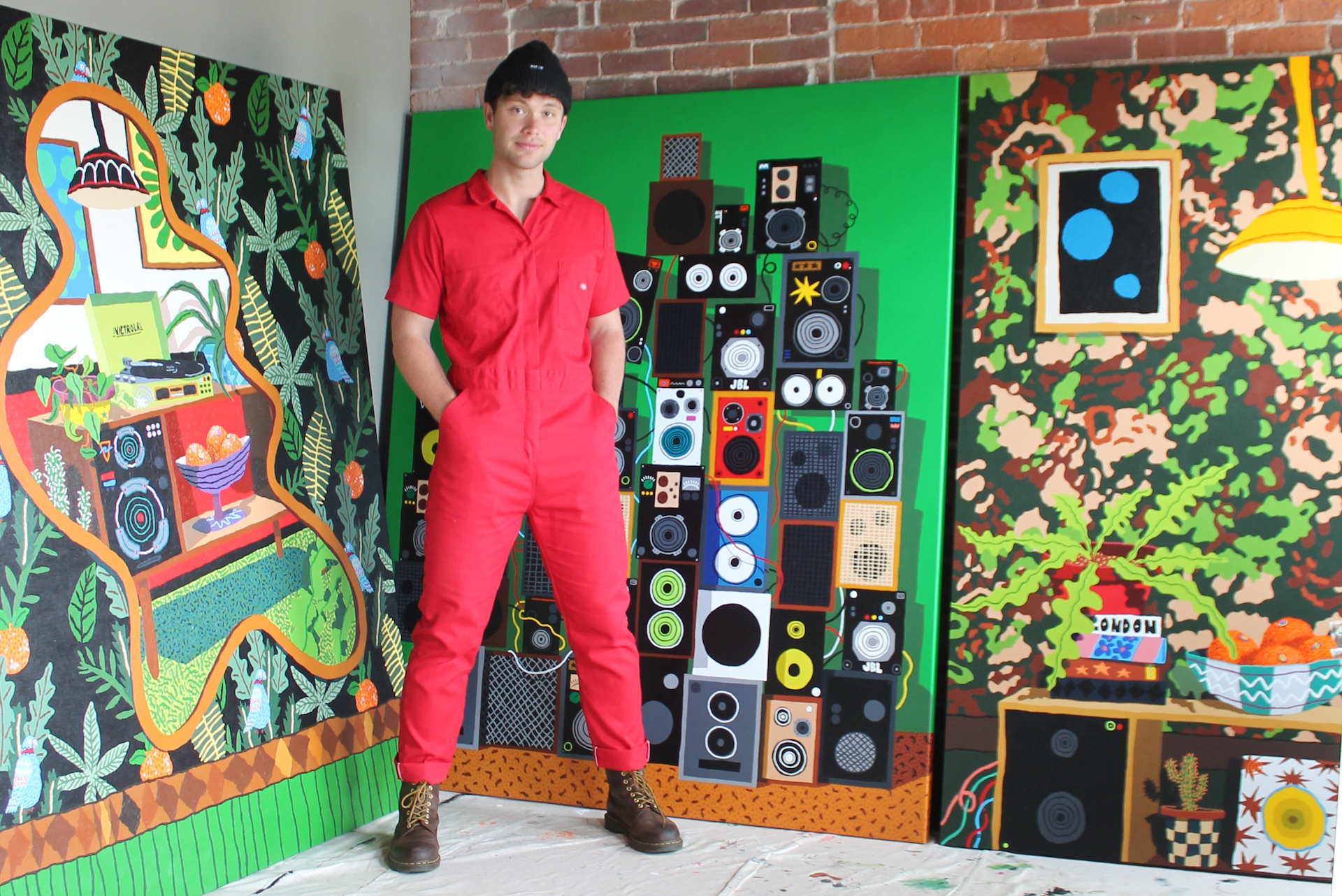 What can art fans expect from your London show at Maddox Gallery?
There'll be 29 works on display and also five sculptures throughout the gallery. And Maddox is partnering with a speaker company, KEF, and they're going to bring in some speakers. They've asked me to put together a playlist of music I work to throughout the day. It'll be really cool to put that playlist on during the show, so you're fully immersed in the Cooper world with the visuals and the music. You'll just be in my head.
Any other exciting projects coming up?
I just had a canvas in a big art fair in Seoul, and hopefully we'll do Art Basel again. But this year has gone so fast, it'll be great to just get to London for the show and then sit down and talk about future stuff.
Wild Noise is at Maddox Gallery from 13 October to 17 November 2022. Maddox Gallery, 112 Westbourne Grove London W2 5RU, maddoxgallery.com