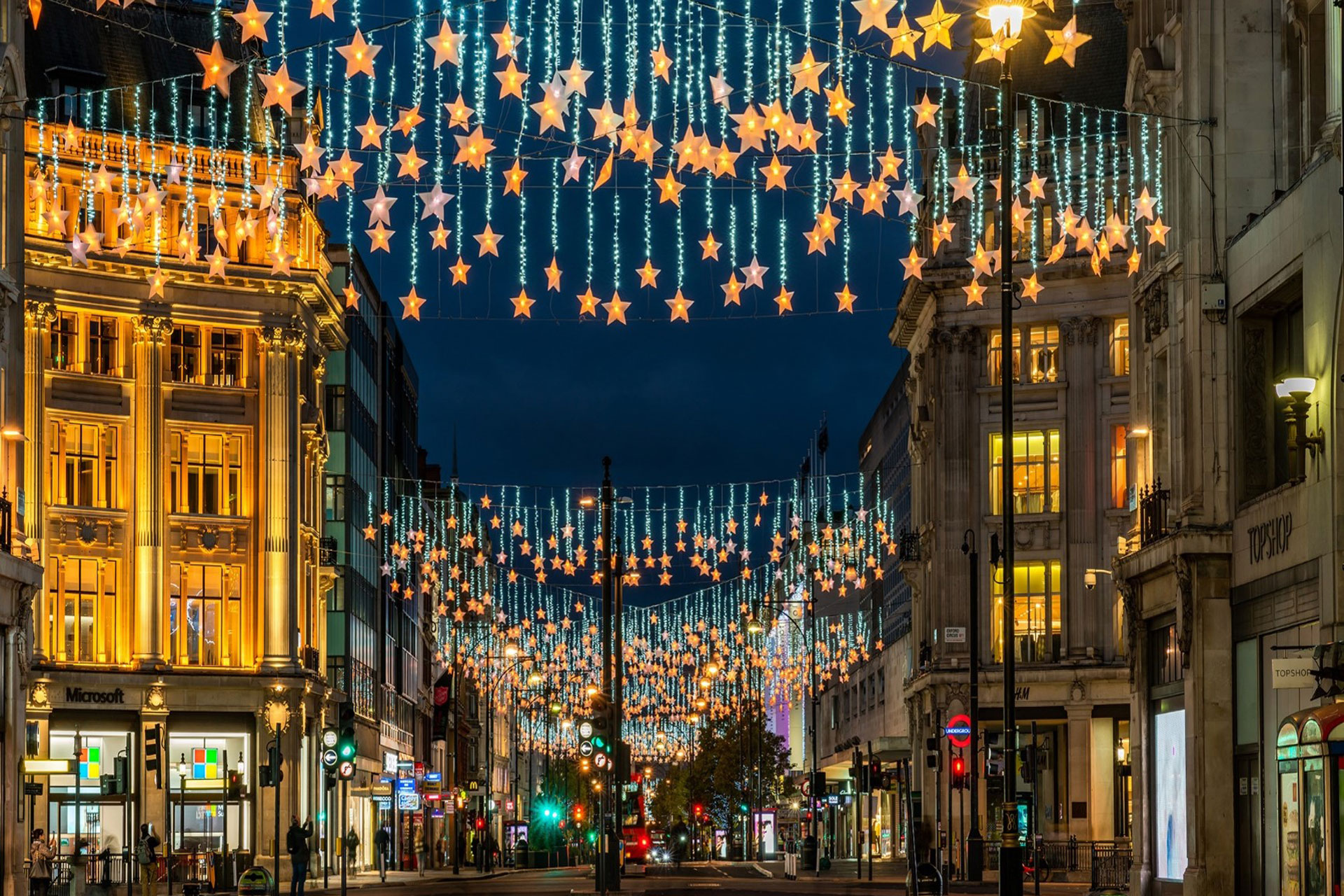 Oxford Street Christmas Lights Get More Sustainable for 2022
---
& Could you be Oxford Street's next 'Star of the Week'?
The Oxford Street Christmas lights will use two-thirds less energy and will work on reduced hours, in the wake of the cost of living crisis and climate change. 
Oxford Street Christmas Lights Cuts Back Energy Use for 2022 Display
The Oxford Street Christmas Lights, kicking off on 2 November, will look a little different this year. Five thousand twinkling stars will be strewn along, but for 2022, the lights will work on two thirds less energy compared to last year's display. The lights will also be LED lights, and will operate on reduced hours.
Image courtesy of Oxford Street
The 300,000 LED lights that will be used are made from recycled polymer (this loosely means recycled plastic), which are 75 per cent more efficient than your standard lightbulb.
It's also good to know that, when the lights inevitably come down, they are 100 per cent recyclable, though Oxford Street intends to reuse and repurpose the lights for future Christmas light displays, rather than throwing them away.
The stars are wrapped up with this year's Oxford Street Christmas theme: 'It's the Love You Give'. So, from the 21 October, Oxford Street is welcoming submissions from the public to nominate someone who's supported them personally, or given to their community more widely in 2022, to be their 'Star of the Week'.
The six 'Stars of the Week', will be treated to a 'star treatment', so they can experience the Christmas they deserve on Oxford Street. What this 'star treatment' will look like, however, remains under wraps, but maybe this is part of the Christmas magic?
Much of the Christmas Light displays and themes will be shortly revealed for 2022, and we can expect more of a conscious consideration of climate change as the announcements roll through.
Main Image: Image courtesy of Oxford Street (Image from Oxford Street Christmas Lights 2021),