How To Celebrate a Pet's Birthday
---
Because pets like to party too
One positive of lockdown is that it's given us more time to spend with our pets. Gone are the days of waving goodbye to your pup as you head off to work: these days many pet owners have furry friends by their sides 24/7. Yet we still need to make our pets feel special – and what better way than by throwing them a birthday party? Read on for some handy tips.
How To Celebrate a Pet's Birthday
Guestlist
While lockdown measures remain in place, we're unable to have guests from other households round – so if your pet's birthday is coming up soon, the guestlist will be a tad limited. If you're planning a post-lockdown event, however, think about pet pals: does your dog have buddies that they love to play with in the park? Does your cat enjoy snuggling up with your neighbour's cat?
First and foremost, though, keep in mind the needs of your pet. Typically, dogs are a bit more social than cats, and therefore they might be better being around other animals. Also remember that a pet party should not be the first time all these animals are getting together. For example, if you're inviting another dog to the party, make sure your dog and the other dog have been introduced in another setting before and that they get along well.
If your pet prefers the company of humans, a party where they are the only animal might be just the event for them. This will ensure your pet feels like the star that they are – just make sure all guests are animal lovers. Again, it is important to keep your individual pet in mind: if your cat gets overwhelmed with lots of people or your dog is scared of kids, a smaller gathering might be the way to go.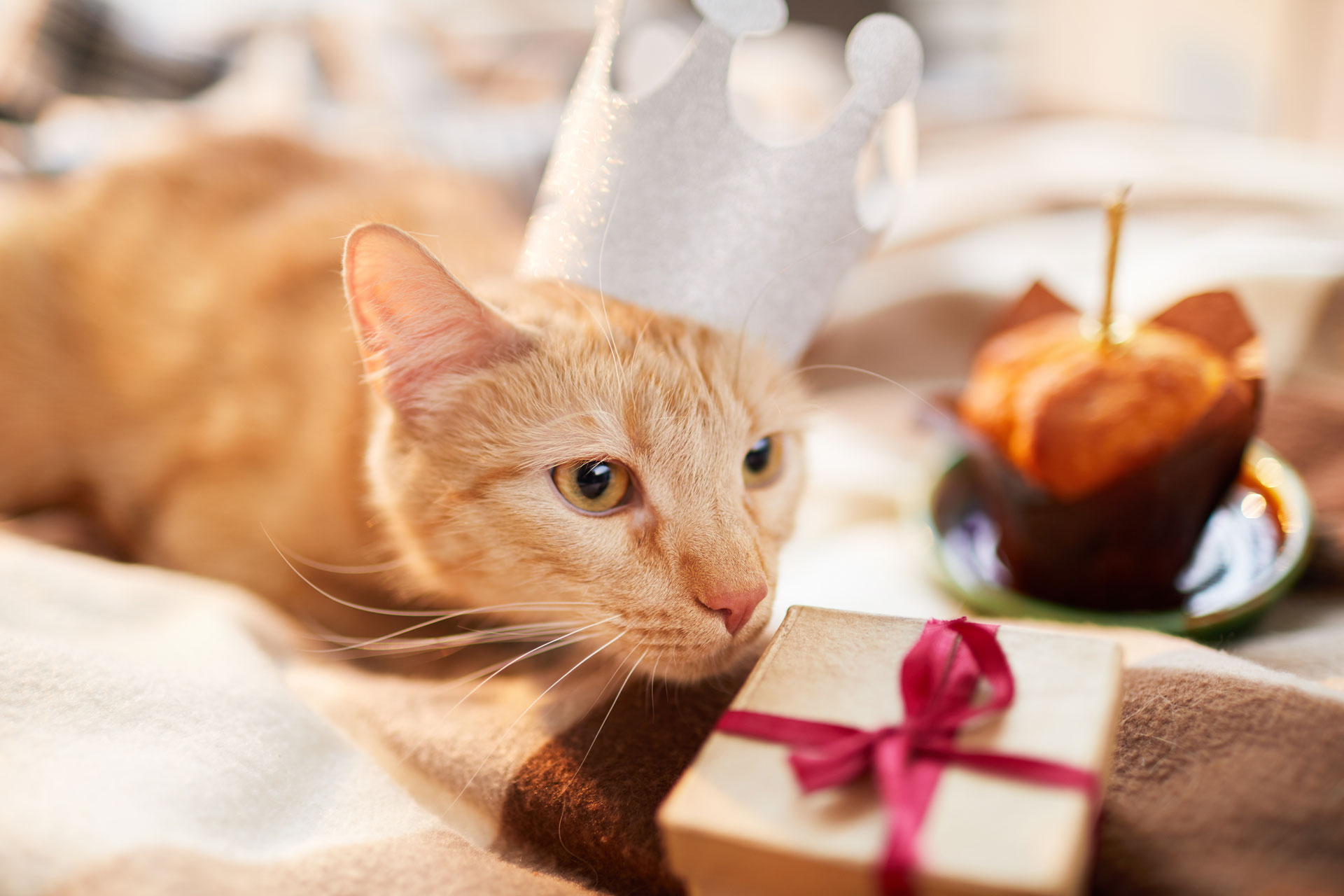 Location
Now you've got the guestlist sorted, it's time to consider where to have the party. If you're inviting other pets to your party, you may want to consider having it outdoors somewhere – this could be a local park, for instance, or a pet-friendly beach. It's likely an al fresco gathering will be able to happen sooner than an indoor event, too.
If you're planning on hosting outdoors, make sure there is an area with shade for your pets to cool off in and make sure to bring leashes, collars with identification or a tracking system, and plenty of water.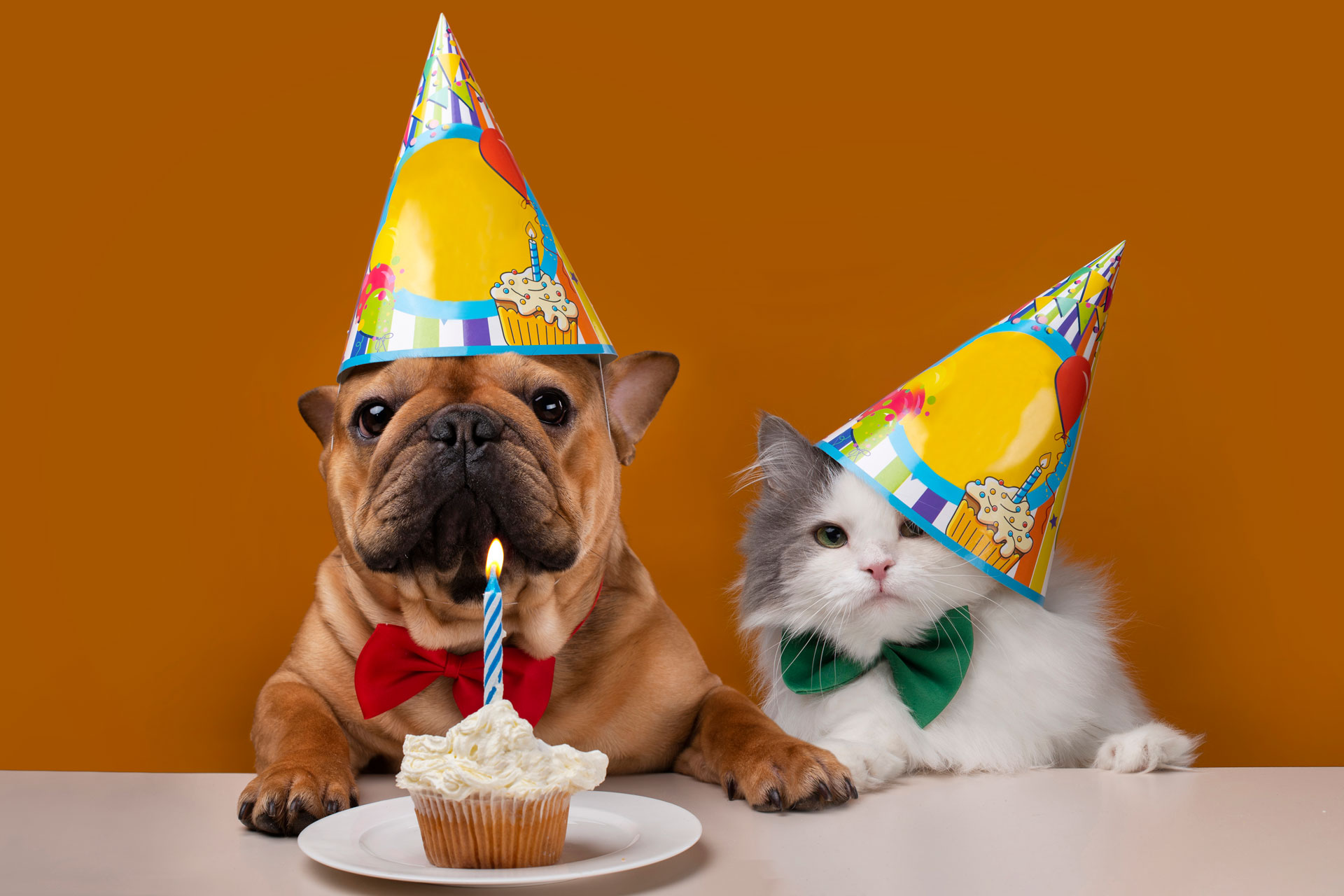 Themes, décor and food
Now, it's time for the really fun stuff. While a theme is not required, it's a fun way to tie the party together – and pretty much any theme you'd use for a human party will work just as well for a pet party. But you could also think outside of the box: how about doga (dog yoga) or a paw spa day? Alternatively, look to the world of books for inspiration: Hello Kitty, 101 Dalmatians, Cat in the Hat, or Clifford the Big Red Dog themes could all work well.
Next step: decorations. Get creative and let your artistic vision flow – it's easy to turn a plain wall into a photo booth, for instance, by adding garlands or streamers. If you don't want a theme, keep it simple with a colour scheme for décor or buy some dog or cat-themed plates and napkins. If your pet enjoys wearing clothing, there are plenty of options out there for party hats, bandanas or t-shirts that will help them stand out on their special day.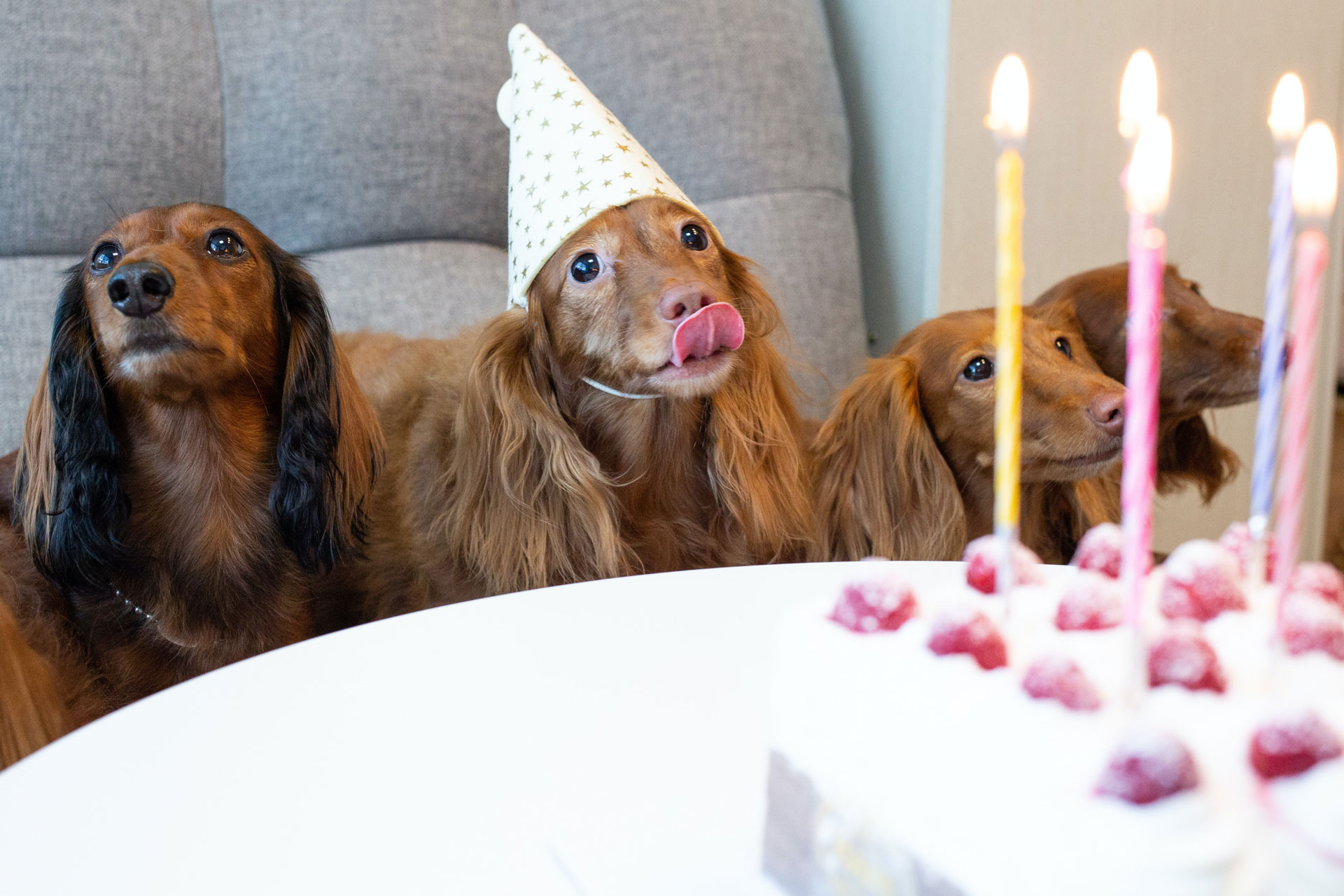 When hosting an event for both animals and humans, it's important to make sure that you have food for both groups. For the pets, make sure to have plenty of water and treats on hand. You could also have some human food that the animals might enjoy too, such as carrots, apples or bananas.
For humans, classic party food such as pizzas, burgers or hot dogs is always an easy option, but you could also get creative with things like pupcorn (popcorn) or a cheese board with bone-shaped cheese. You could also take it one step further and invest in pet food bowls to serve the food in.
Don't forget the cake either. ExcitedCats has a few great vet-approved recipes for cakes made with all kinds of seafood and veggies. For dogs, try this super easy mug cake made from peanut butter, flour, baking powder and plain Greek yogurt.
When the party's over, don't forget to send your guests home with doggy (or kitty) bags filled with treats, tennis balls, or whatever else you can think of.
READ MORE:
How To Celebrate a Birthday in Lockdown / Expert Tips For Self-Isolating Dogs & Owners