Leave it to modernist master Luis Barragón to be building a pink-walled Mexican ranch in 1966….
Created for the Egerström family as their own equestrian complex, Cuadra San Cristóbal is housing a Blain|Southern Gallery exhibition of Sean Scully's work. The location is a first on both parts: 'Sean Scully – San Cristóbal' is Cuadra San Cristóbal's first exhibition, as well as the premier of the Irish-American artist's work in Latin America.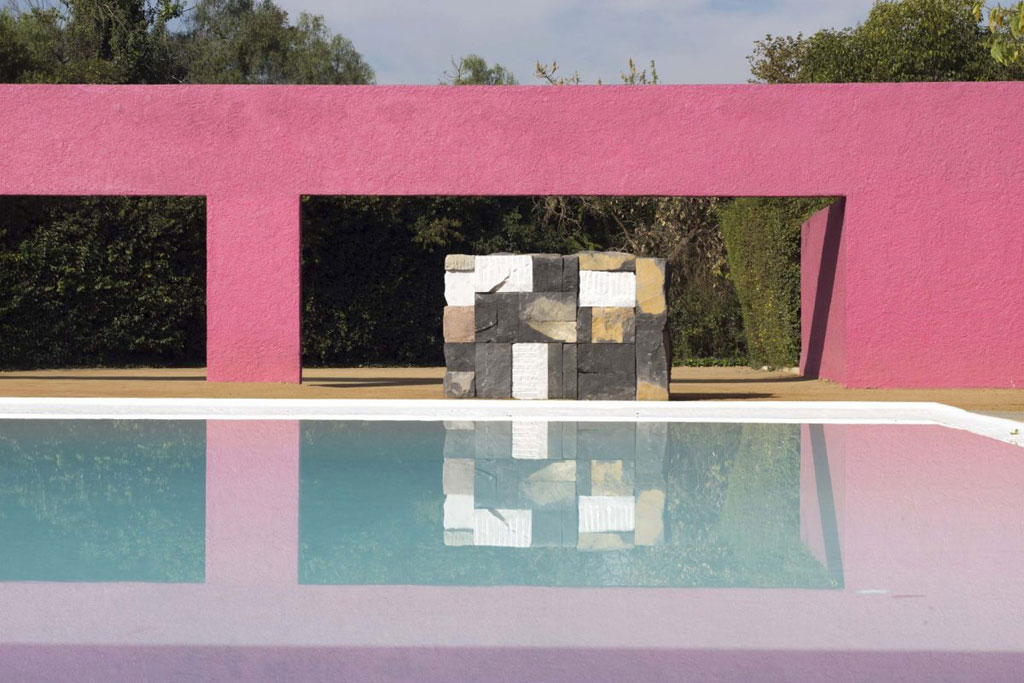 Sean Scully's abstract artwork had its debut earlier this month at this Mexico City, modernist landmark. 15 paintings and and three sculptures have been installed around the property grounds, in relation to the bright, rosy architecture.
'The courtyard needed monumental sculpture. Anything else would have been dwarfed by Barragán's massive hyperchromatic pink walls.' – exhibition curator, Oscar Humphries
The C&TH Guide to the Biggest Exhibitions of 2018.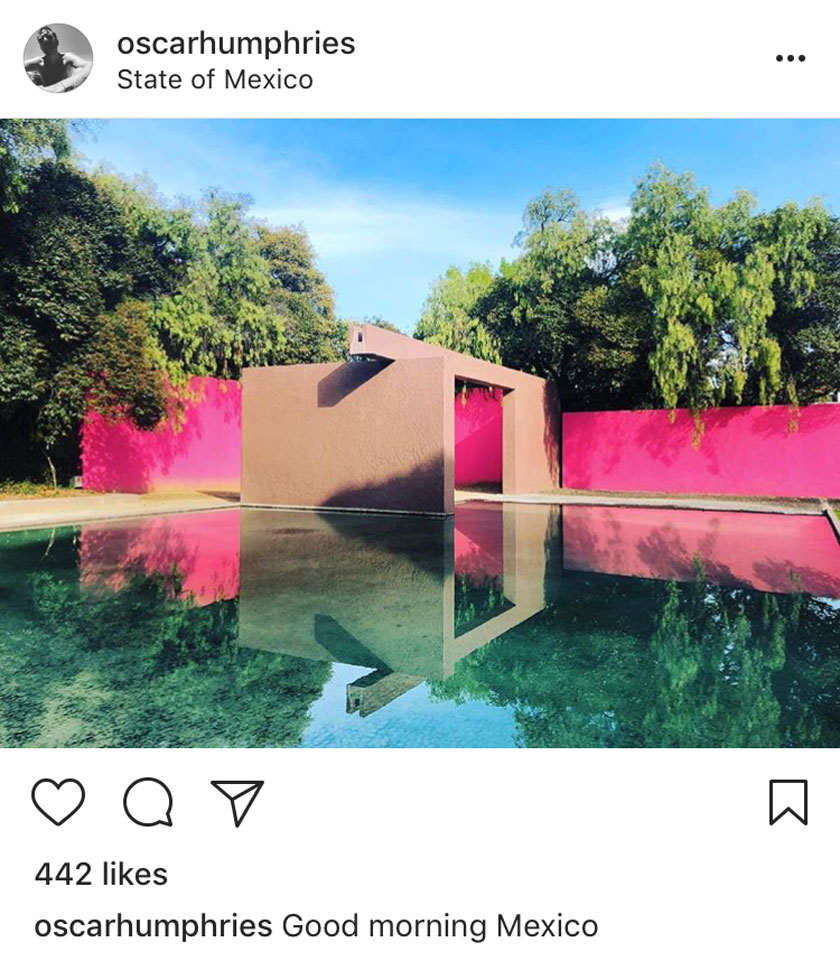 A marble-and-stone sculpture sits beside Cuadra San Cristóbal's famous pool. Also on the grounds are Cor-Ten and painted steel sculptures, including Scully's epic, over 15-metre long, 'Boxes of Air'. The mamouth structure inverts a more delicate energy formalised in his 'Wall of Light Paintings', a series inspired by Scully's extensive travel in Mexico. Other paintings on display, created on aluminium and copper, will be exhibited in the individual stalls for horses on the ranch. Display choices such as this one intensify the relationship between a repetition in the location's design and the artwork's, too.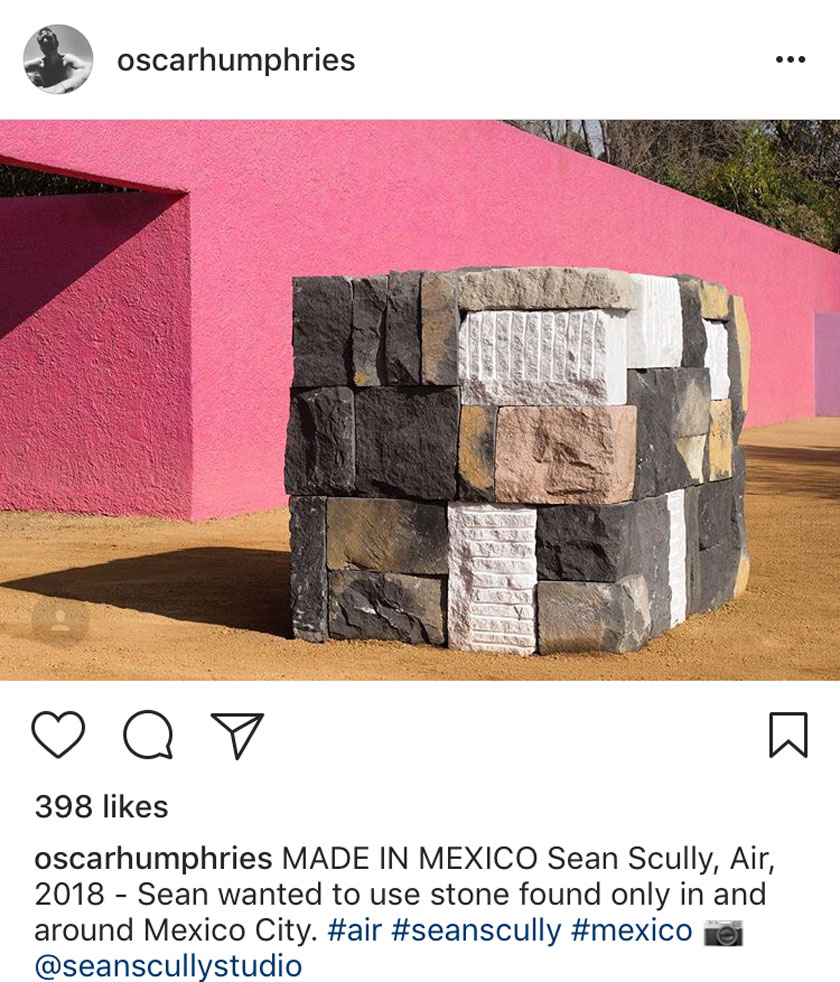 'What makes Barragán interesting for people is it's spiritually charged. People talk about the sense of silence around Barragán, the emotional content in it or the fact that it looks almost religious. It creates spaces that are almost mystic or mythic.' – Sean Scully
14 of the Best Current Exhibitions in London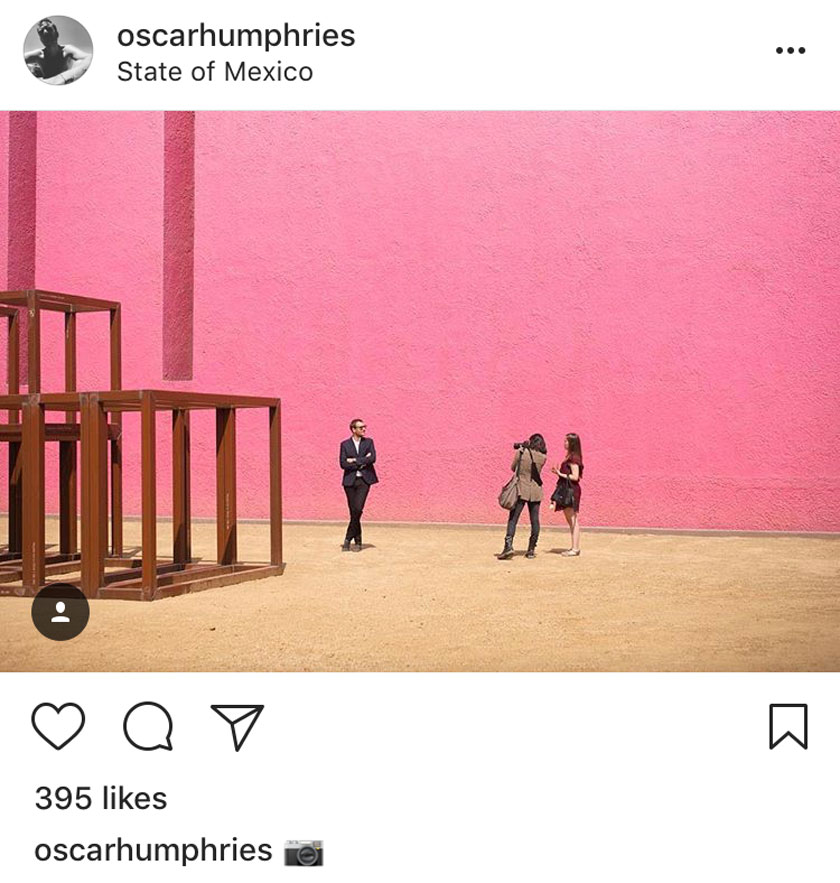 'Sean Scully – San Cristóbal' is at Cuadra San Cristóbal, Mexico City until 24 March 2018. Open Wednesday to Saturday, 10-2pm by appointment, book at [email protected]
Where else to take yourself this week? Consult the Town Culture Diary.
---