A Pop-Up cinema has arrived at the Grade II listed Rivoli Ballroom in Crofton Park.
In collaboration with Crofton Park Pictures, the ballroom will show classics such as Jaws and The Shining until October.
Pop Down to this Pop-Up Cinema at the Rivoli Ballroom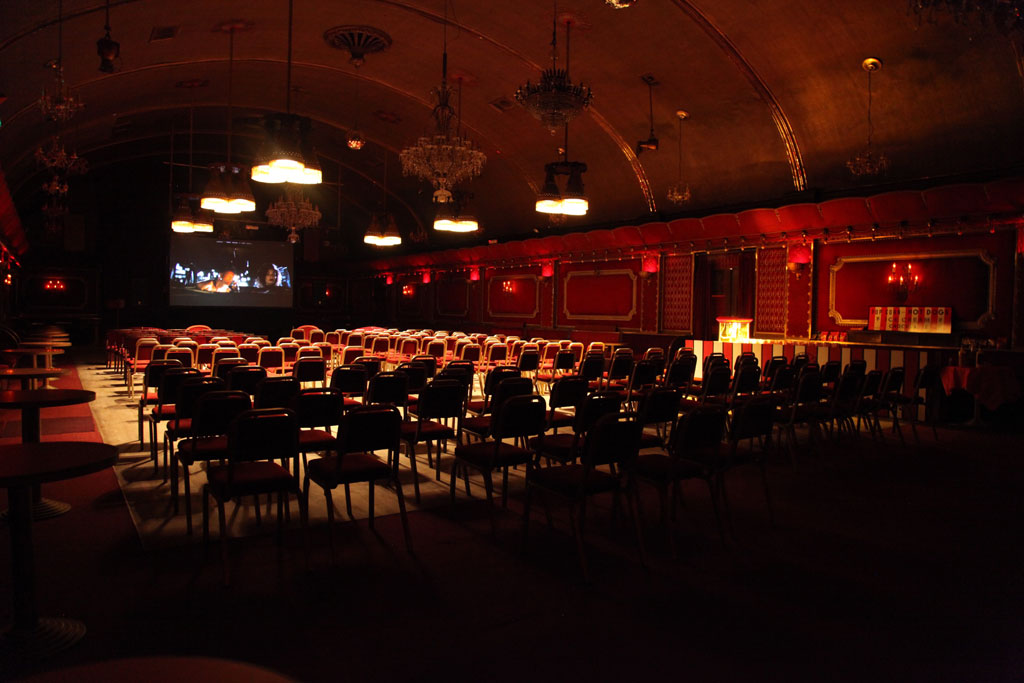 Known for being one of London's last intact 1950's style ballrooms, Rivoli first opened its doors to the public in July 1913. Since, the likes of Florence and the Machine, Kings of Leon, White Stripes and many more have performed inside its vintage walls. Fitted with a sprung Maple Dance Floor, guest can dance their night away inside the venue without getting sore feet!
The simple, barrel-vaulted auditorium has also been used as location for productions such as The Avengers, Strictly Come Dancing and The Muppets, and more recently, Tom Hardy's Legend.
12 of the Best Independent Cinemas in London
A recent collaboration with Crofton Park Pictures allows guests to experience the venue whilst watching one of their favourite classic films.
Inside the ballroom, you'll find two bars, both of which run the length of the hall. The right hand bar dates back to 1958 and features interiors similar to a railway-carriage with leather upholstered booths and tables. The other dates back to the 1960's with Georgian style decor and a tiled front with interlaced patterns.
A selection of wines, ciders, British ales and draft lagers are available to accompany your movie, as well as traditional cinema food including fresh popcorn, ice cream and hot dogs.
The cinema will be popping up in March and ending in October. Three showings a month in March, May, July, September and October are available to book; Pulp Fiction (16 March), The Big Lebowski (17 May), Goodfellas (19 July), Breakfast at Tiffany's (19 September) and for Halloween, The Shining (26 October).
All films start at 8:30pm sharp, however guests are advised to arrive from 8:00pm to ensure they grab a good seat inside the ballroom due to a first come, first serve basis (make a play for the comfortable sofas if you can!)
Fight Club this playing this evening, 15 March, and Pulp Fiction on 16 March. To find out other films you can book, check the ballroom's screening times. Tickets start from £13 and are bookable through Rivoli's website.
---