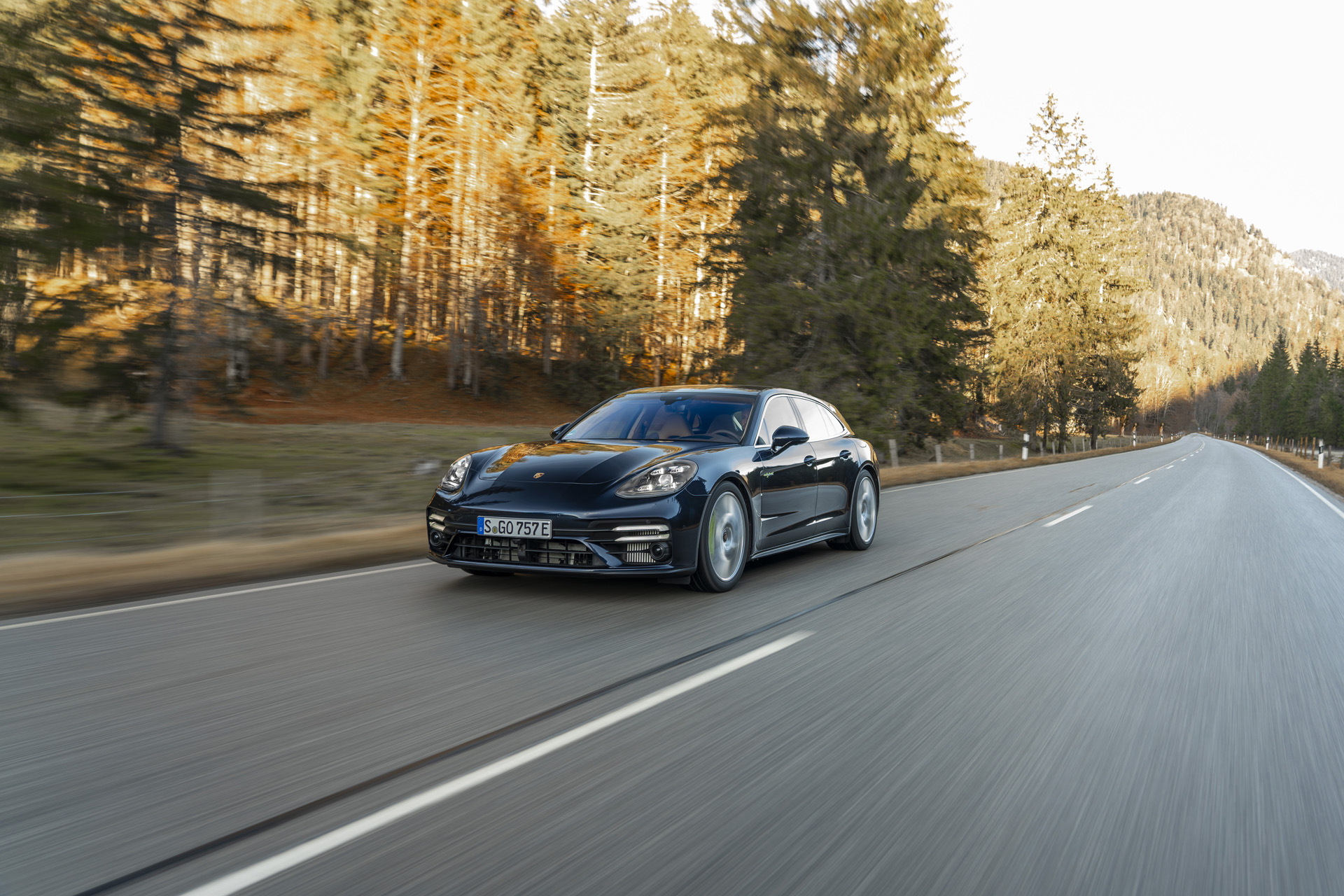 Porsche Panamera Turbo S E-Hybrid Sport Turismo — The Green Lane
A hot hybrid
Long and powerful – and that's just the name. Motoring editor Jeremy Taylor and sustainable fashion expert Jessica Saunders drive a hot hybrid: the Porsche Panamera Turbo S E-Hybrid Sport Turismo.
Discover more like this on the C&TH Cars Hub
The Green Lane: Porsche Panamera Turbo S E-Hybrid Sport Turismo – Review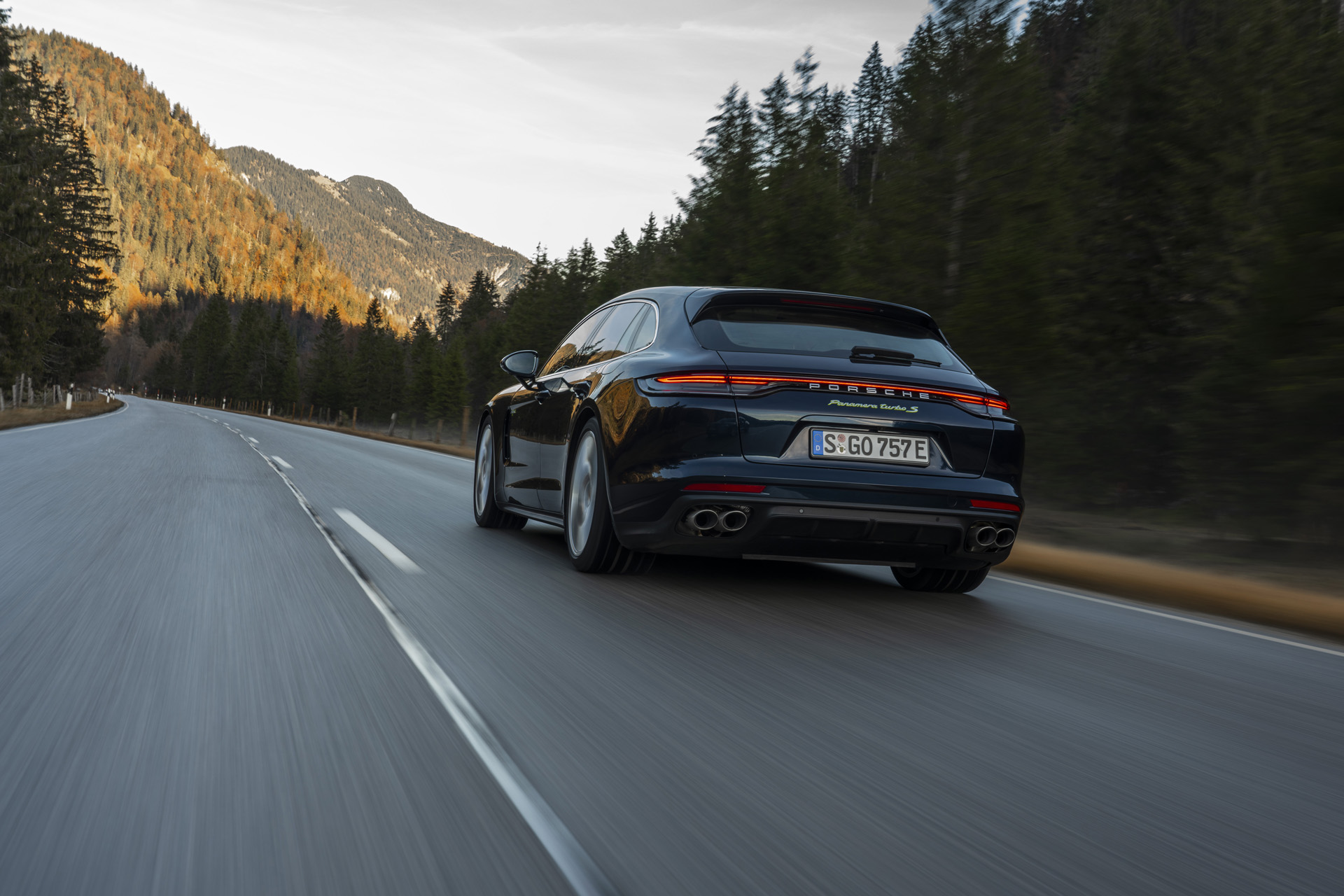 JS – I think this car really might win first prize for the longest name ever – is it an anagram or something?
JT – To be honest, manufacturers have never shied away from monster monikers. In the 1930s, we had the Alfa Romeo 6C B Lungo Cabriolet 5 Posti Castagna – I have no idea what all that means – and more recently, the Lamborghini Aventador LP 750-4 Superveloce Roadster.
The trouble is, sometimes all those words and numbers can make the back-end of a car look a bit untidy. That's certainly the case with this Porsche – an otherwise pretty car that's very good to drive.
Agreed. I think if I was fortunate enough to have the £149,000 needed to buy one, I'd actually ask for my car to be de-badged. 
We like this family-friendly Porsche though, with room for four grown-ups and all their luggage, too. The Porsche Taycan is probably more popular, but it's a ubiquitous SUV – the Panamera Turismo is a sort of stretched hatchback-cum-shooting brake that's more elegant and refined.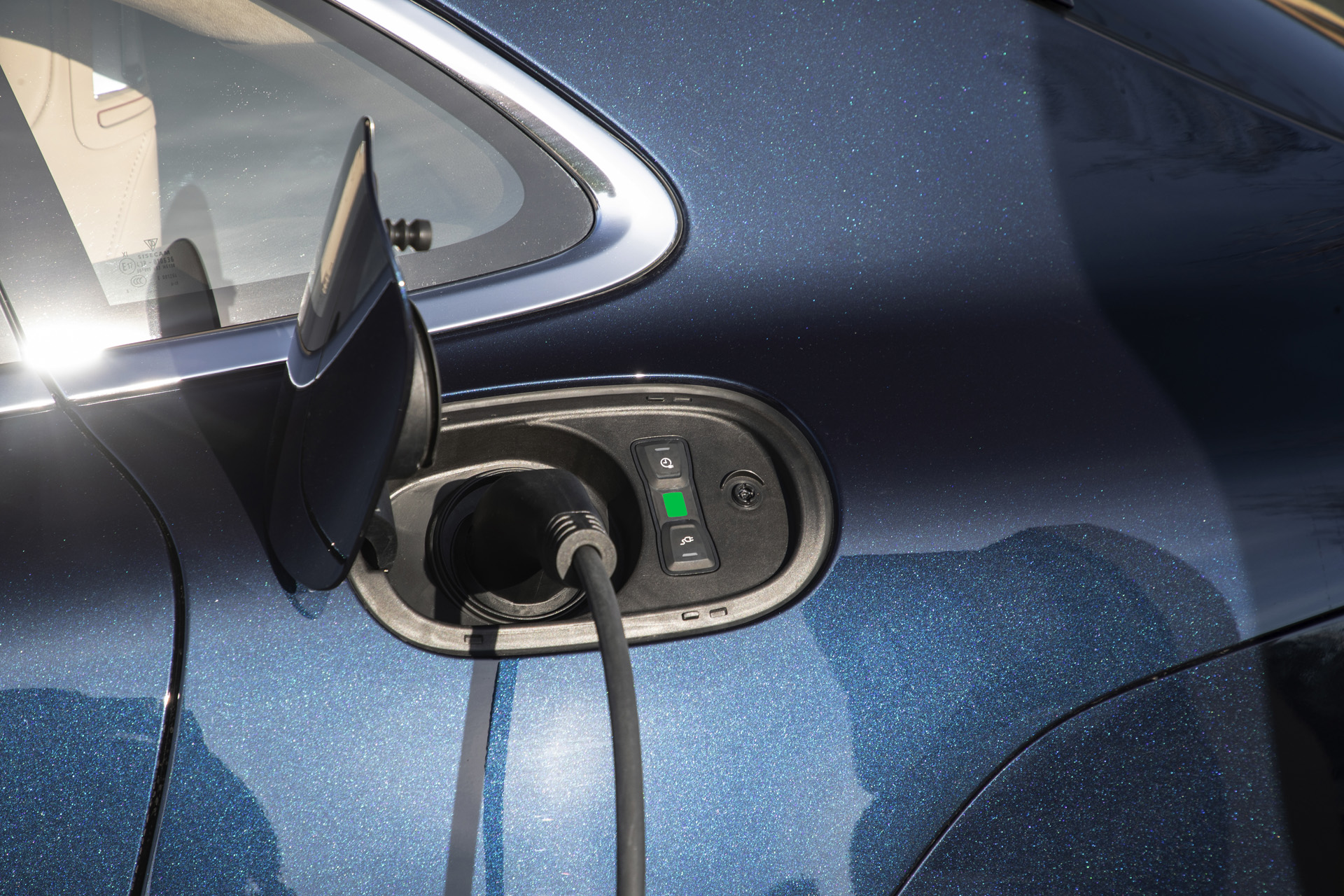 It's also great for covering long distances fast in supreme comfort, thanks to a twin-turbo V8 petrol engine and a small lithium-ion battery. However, it's a car built for speed rather than economy. Together, the engine and motor produce a massive 690 bhp.
That is supercar performance, right up to almost 200 mph! And because this hybrid is a plug-in model, it also offers tax breaks to owners. The electric range is just 31 miles, but that could be just enough for a daily commute for some people.
This is the top of the range Sport Turismo, there are cheaper non-hybrid versions, but the electric element does add that dramatic performance: 0-62mph in just 3.2 seconds is seriously quick, especially when you consider this car carries the extra weight of a hybrid system.
I like the fact it starts silently, relying on battery power. The engine only springs to life when you put your foot down. There's a twist dial on the steering wheel that offers various drive modes. Sport adds a bit more gusto, while Sport Plus is pretty extreme.
Which partly explains the low-slung seats – you sit low and watch that rev counter fly on a fast country A-road. There's a raised centre armrest, touchscreen controls rather than buttons, plus a configurable infotainment screen that's one of the best you'll find in any car.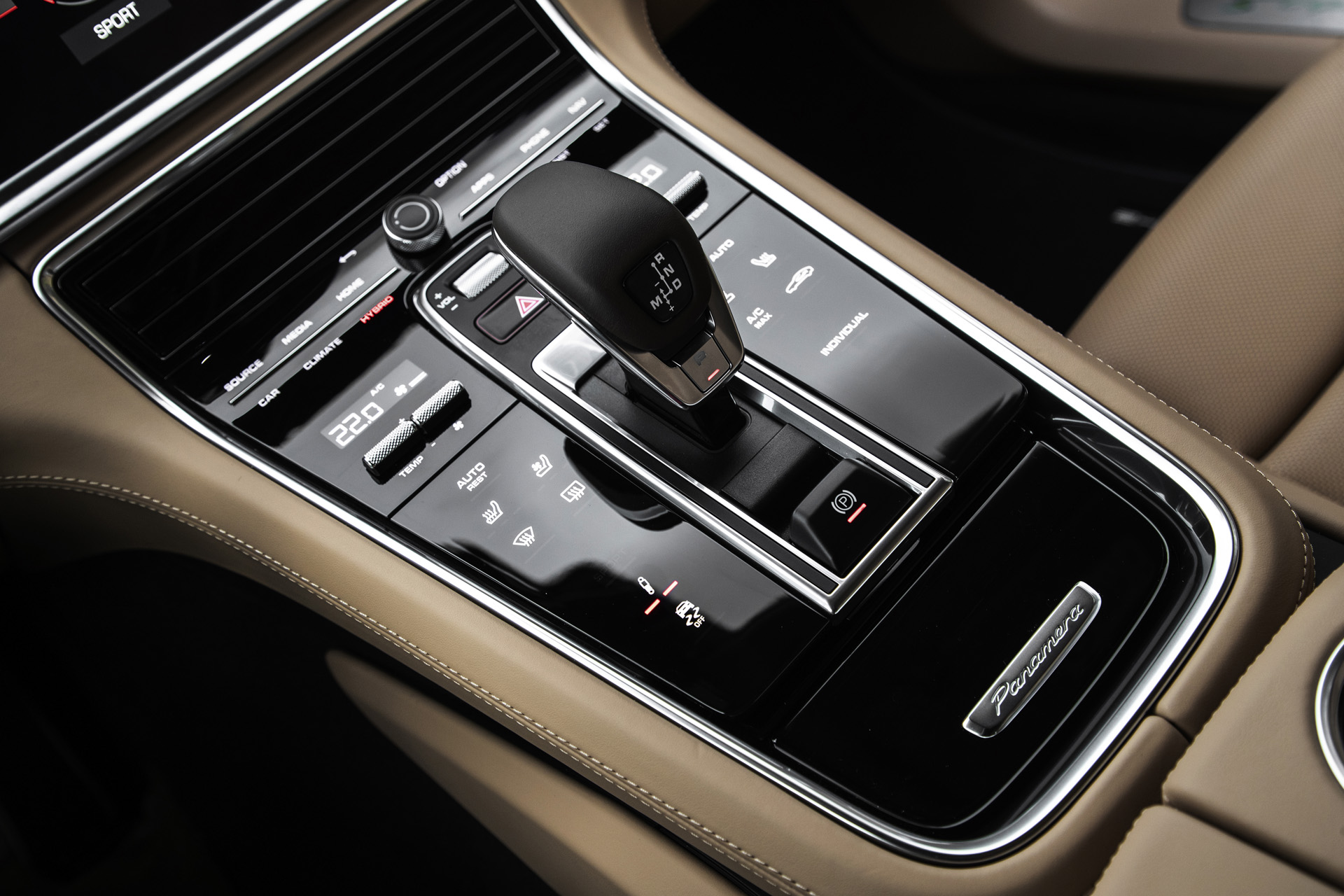 What didn't we like?
Well, you might expect a full five-seater car, especially as the Panamera is a big vehicle – over five metres long. The rear centre seat is raised up and only suitable for children. The Sport Turismo is a brilliant machine on the motorway, but around town or motoring up a narrow country lane, the Porsche feels huge.
Maybe that's the reason so many people buy the Taycan over a Panamera – it's more compact, and the raised seating position more user-friendly.
Yes, indeed. But the Panamera is one of my favourite touring cars and the Sport Turismo is delightfully understated. It's also most definitely not an SUV either, which is no bad thing.
Jessica Saunders is Director of Programmes at London College of Fashion, studying for a PhD in sustainable e-textile design.