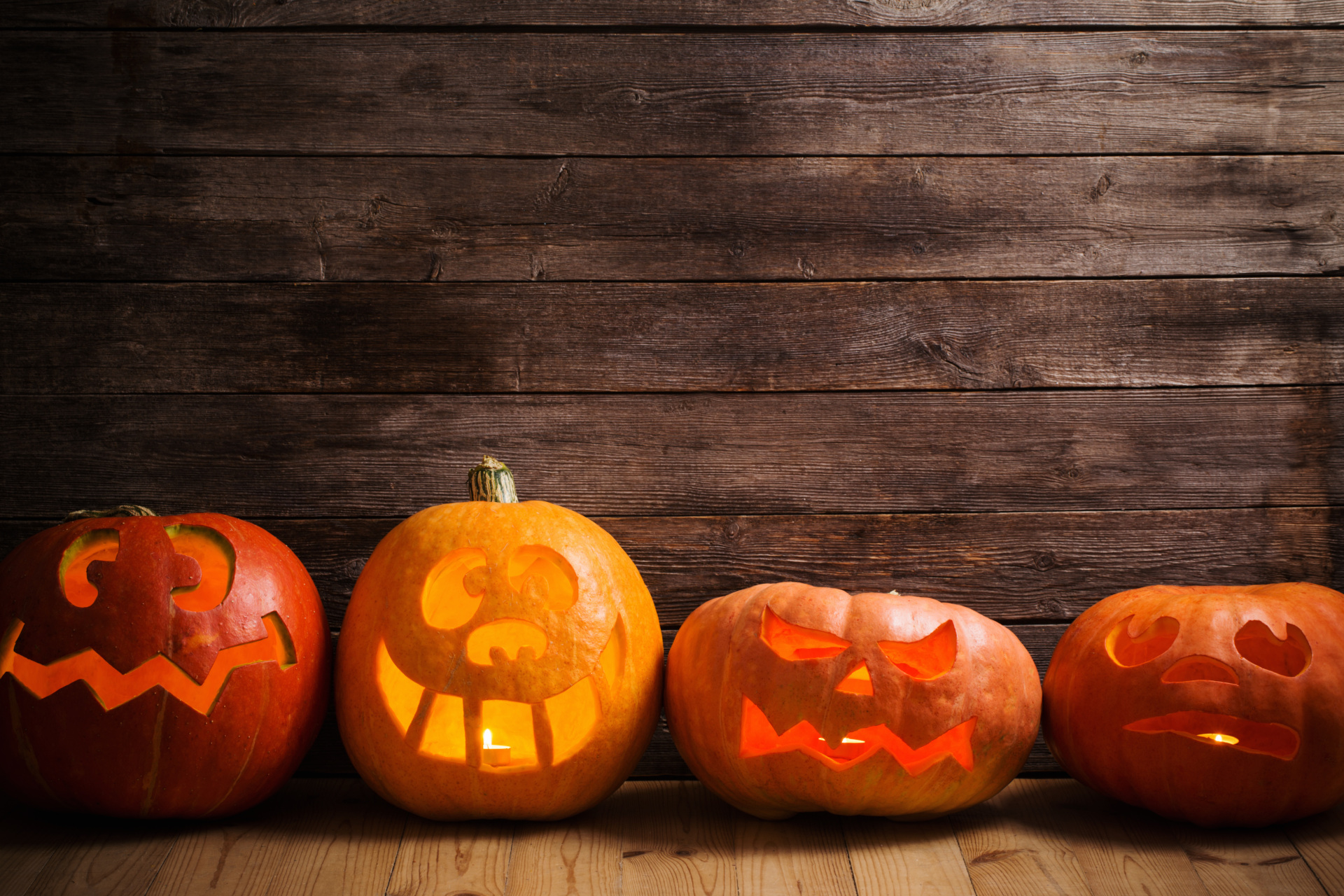 Pumpkin Carving Inspiration From Instagram
Time to whip out the carving knives and get crafty
The air is chilly, the leaves have fallen and the nights are darker: spooky season is now truly in the air here in the UK. But before we start to decorate our doorstops with dastardly decorations and pumpkin paraphernalia, let's look to the creatives of Instagram for some inspiration this Halloween.
Pumpkin Carving: Inspiration from Instagram
Spooky Classics
View this post on Instagram
Old but gold: keep it classic this year with a spooky smile or frightening frown. The traditional pumpkin pattern, which brings the seasonal vegetable to life with a new face, is the perfect starting point for those wanting a less-stress carving experience. @caitlynandcharlee show us just how it's done with their grinning masterpieces, which fit in perfectly with the ghostly ceramics and mini pumpkin-patch. A great choice that's always a hit with the kids.
Intricate Details
View this post on Instagram
Want to show off your carving skills this Halloween? Get into the nitty-gritty of pumpkin design with @andys_carving, who uses traditional Thai fruit carving methods to create stunning patterns featuring flowers, leaves and birds. Patience is key when it comes to this level of pumpkin carving, but the result (and the envious stares of your neighbours) is surely worth all the effort.
Canine Crafts
View this post on Instagram
Still stuck? Why not take some inspiration from you favourite furry friend this year and decorate your pumpkins with cats, dogs, pawprints and treats – just look at @jiyathejollybeauty's seasonal spread. You can even add your pet-themed pumpkin to the rest of the family line-up, so that they can feel just as involved in the spooky celebrations.
Painted Poltergeists
View this post on Instagram
Not a fan of carving? Crack out the paints and go Vincent van Gogh on your pumpkins this year with spooky swirls and illustrations. Follow the lead of @artsypeach, who decorates her pumpkins with colourful ghosts and gooey eyes (as well as the occasional sunflower). This is a great alternative to traditional pumpkin decorating for those wanting something more colourful for their Halloween tablescape.
Pumpkin Portraiture
View this post on Instagram
Bring your favourite horror heroes to life on your doorstep this Halloween with a pumpkin portrait. From cult classics such as Dracula and Frankenstein to modern favourites like the Joker and Michael Myers, you can find a whole host of freaky faces on @stoneykins's account. You can even recreate their designs at home, as they currently sell patterns and stencils on their online shop.
Toothy Terrors
View this post on Instagram
Say cheese! We love a ghastly grin as much as the next person, but we have to take our hats off to @oliver.theminibernedoodle, who (alongside his owners) has decorated his doorstep with all manner of pearly-white pumpkins. From gummy smiles and razor-sharp fangs to huge chomping gnashers, the possibilities for toothy terrors seems endless.
Starlight Squash
View this post on Instagram
Starry night? We love this simple but effective glow by @ticia_skeletini, which embraces the magic of Halloween without any frights. If you're looking for simple pumpkin carving inspiration, this could be the one for you.
Featured image: Getty Images