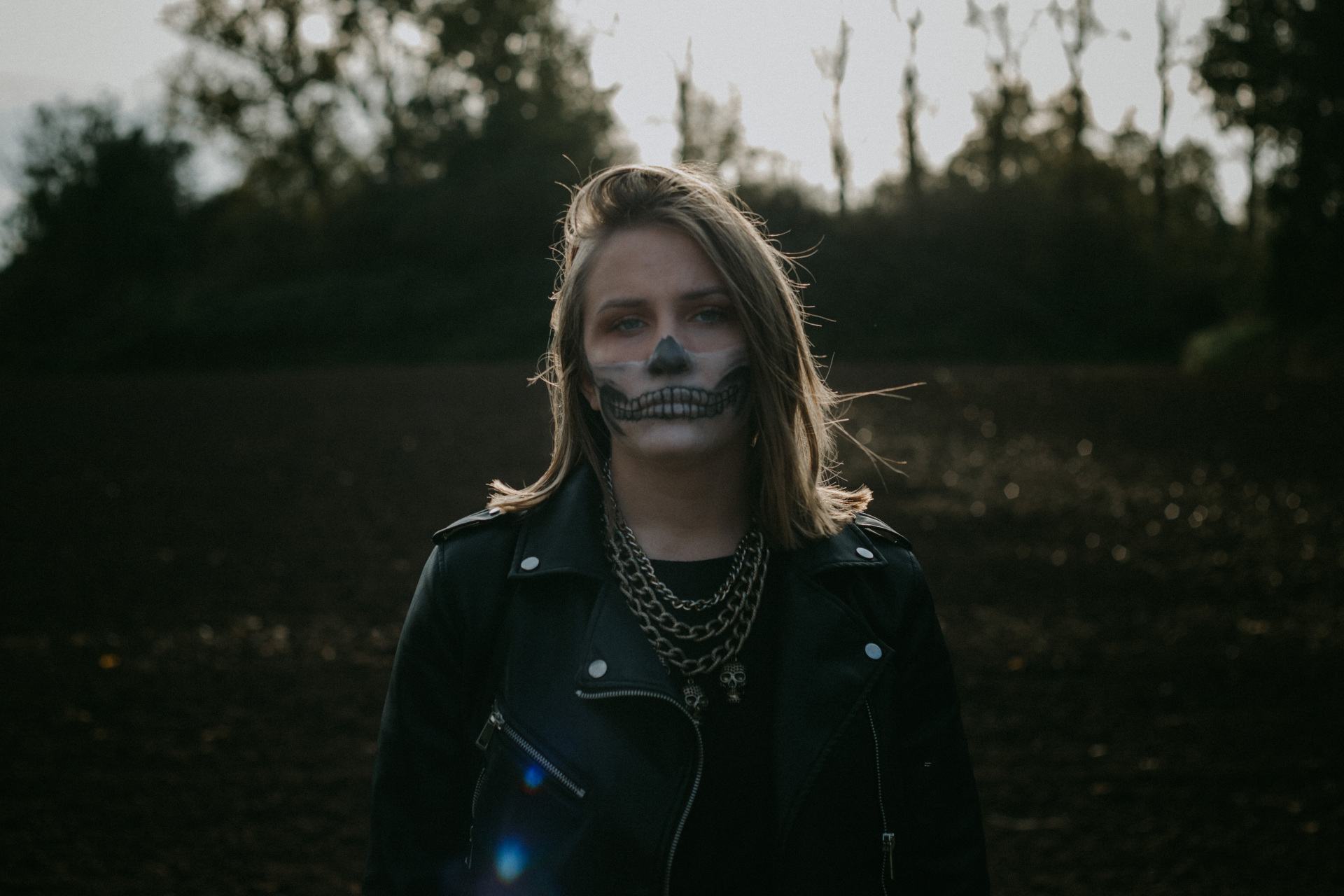 10 Halloween Makeup Ideas, Ranked From Easy To Hard
Try one of these terrifying tutorials
October is creeping up on us, which can only mean one thing: Halloween is here. If you're planning on dressing up this year, make sure you serve a bold look both in costume and in makeup. Not sure where to start? Try one of these Halloween makeup ideas, which we've scaled from easy to hard so you can find the best one for you.
Halloween Makeup Ideas To Try Now
1. Bridgerton
Difficulty Level: Easy
Oh, to be a beautiful Regency woman attending a ball with a duke on her arm. While we can't all be Daphne Bridgerton (although Jackie Wyers would have us believe otherwise with her tutorial, below), we can get pretty close with this minimal makeup look. Jackie even gives us tips on how to style our hair like Daphne's too, so you nail the look on both fronts.
2. Tinkerbell
Difficulty Level: Easy
Who doesn't want to be a morally ambiguous fairy with anger issues come Halloween? Of course, we're talking about Tinkerbell, Disney's favourite Neverland fairy. It's the perfect excuse to throw on some glitter and fairy wings, and this tutorial by Cydnee Black breaks down how to bring out Tink's signature glow.
3. Barbie
Difficulty Level: Easy
It's safe to say that Barbie has had us in a chokehold since last summer (if you don't quote 'SUBLIME!' at least once every few days, you're lying to yourself) – so why not bring out your inner Barbie Girl this Halloween? This tutorial from Christen Dominique take you through a classic Barbie look step-by-step, with most of the emphasis on recreating those doll-like eyes.
4. Glinda The Good Witch
Difficulty Level: Medium
We've all seen the leaked photos, and know that Ariana Grande looks unreal as Galinda (aka Glinda The Good Witch). So, we don't blame you if you want to add a little magic to your Halloween costume this year. Victoria Lyn's run-through creates a pink and glittery look accentuated with little rhinestones for that extra sparkle.
5. Spooky Witch
Difficulty Level: Medium
From good witch, to bad witch. This tutorial from Taylor Bee sits a little higher up on the scale because it include some detailed eyeliner work – RIP to those with shaky hands – but if it's not something you're comfortable doing, the look can still work even without the cobwebs (taking the tutorial to 'easy' level). You can't beat a classic witch, right?
6. Elphaba The Wicked Witch Of The West
Difficulty Level: Medium-Hard
Speaking of witches, why not go all out and channel your inner Wicked Witch Of The West? As long as your happy with getting green paint literally everywhere, then this look might just be your Halloween calling. Patrick Starrr's Elphaba makeup tutorial is wicked good (see what we did there?), with tips on creating the perfect base and lots of dimension around the eyes. We love Patrick's musical rendition at the start, too.
7. Mermaid Skull
Difficulty Level: Medium-Hard
A slightly harder makeup look for you – but will you sink or swim? Monica Rose shows us how to nail that signature mermaid scale look with the help of (aptly named) fishnet tights, which she shapes into a modified skull complete with colourful rhinestones.
8. Colourful Clown
Difficulty Level: Hard
Is there anything more terrifying than a clown? Even if you opt for something more colourful, like YouTube queen Nikkie de Jager (aka NikkieTutorials), the result is usually satisfyingly unnerving. Give her tutorial a go below.
9. Werewolf
Difficulty Level: Hard
Another Victoria Lyn to try here, but one for those with a bit more makeup experience (or who want a challenge). Channel your inner alpha with this werewolf makeup tutorial, which comes with plenty of props and techniques to sink your teeth into.
10. Dripping Glam Skull
Difficulty Level: Hard
And finally, we've come back to Nikkie to round off our Halloween makeup ideas list. Here, the YouTuber gives us a more glitzy take on the typical skull makeup look, with oozy drips decorated in black glitter. There are quite a few different techniques involved in this look – blocking, fine lining and glitter application – making it one for more experienced MUAs.
Featured image: Sinitta Leunen, Unsplash