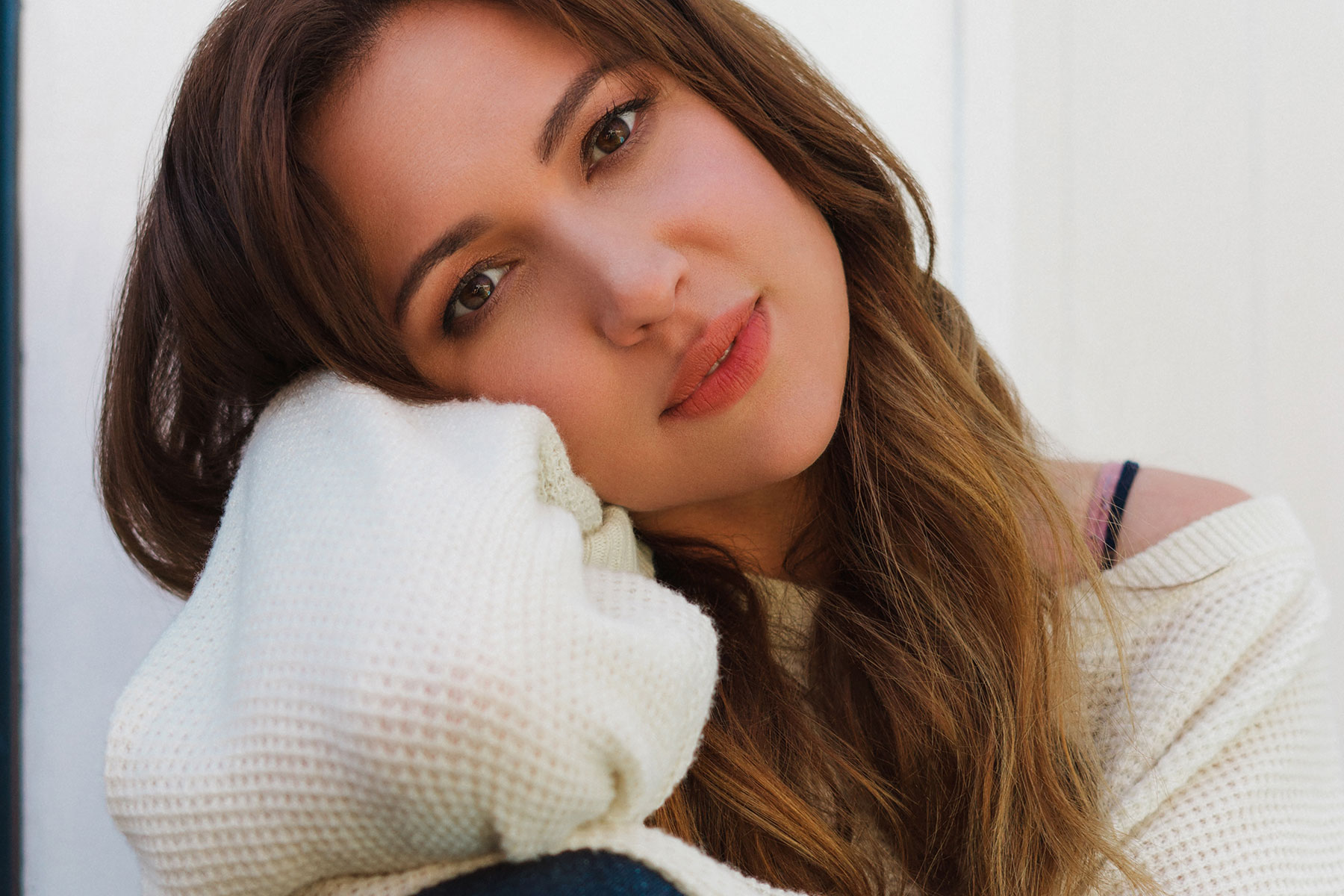 Q&A With Trying's Esther Smith
---
"It felt incredibly humbling to have achieved filming a whole season during a pandemic"
Actor Esther Smith – who stars as Nikki in Trying – chats beauty and filming with Nathalie Eleni
Tell us about your series Trying.
So Trying is about a couple, Nikki and Jason, who are unable to have a child naturally so go down the process of adoption, and the show follows that journey. At the end of series one they're approved by panel, meaning they've got the all clear to adopt. Series 2 is about them being matched with a child, and as the pair come to learn it's another tricky, hard process involving competition, rejection and heartbreak.
What was it like being back on set with everyone?
I can't tell you just how lovely it was to be back at work surrounded by people (even though masked up) and particularly these people. It's such a joy of a job anyway, but after this year it made me appreciate being on set in a whole different way – I hope that stays with me. It was incredibly moving when we wrapped because, apart from knowing we'd be going back into a strange lock down world again, it felt incredibly humbling to have achieved filming a whole season during a pandemic, this season will be uniquely special to me because of that.
How would you describe your personal style?
I think my personal style is classically casual, I wouldn't say I'm particularly fashion forward, but I do like clothes and I dress to what suits me rather than what's en vogue. So I like high waisted jeans, rolled up sleeved linen shirt and an over sized jumper, I'm obsessed with my sheepskin lined clog-esque Birkenstock's and my workermans jacket, sometimes I think I look like I've come out of a potting shed. Of an evening I do like to wear a 70's esque dress – my favourite at the minute is a dress from Leon and Harper, it's got a gorgeous floral print and I feel a bit like I've wandered off a prairie. I wear it with my trusty heeled ankle boots that I've had forever.
How do you look after your skin whilst working and on set?
I drink so much water – I think water is the most important thing – My skin gets dehydrated so quickly so that really helps. I also follow a strict skin care routine cleanse tone and moisturise. I try not to drink alcohol so much when I'm working – it's a well intentioned nice thought but it doesn't always go to plan. And eat a load of pineapple which i was told was good for your skin!
My must have beauty product is a Growth Serum by ZO skin health. I put it on my face before I go to bed, it's got such a lovely texture on the skin and it just makes me feel like my skin is being rejuvenated during the night. That and lip balm – lip balm is a habit. I'm currently on Lanolips because it's affordable and the balm is multipurpose, I even used it to help protect a cut on my finger the other day.
What do you like to do to relax when you're not working?
When I'm not working, to relax I'll often be swimming or doing yoga – it keeps my head tidy, or I'll be exploring a coast line somewhere, heading to the sea is one of my favourite things. Going to the cinema on my own during a weekday is so bloody lovely and finding new places to eat with friends – I'm pretty sure that's where my wages go. Obviously this last year all of those things I've had to adapt – the dining thing has been the hardest, I'm not the greatest of cooks, I play a real guessing game with measurements and ingredients – it's often a real surprise what comes out. Sometimes good. Often times bad.
Any beauty hacks to share?
Beauty hack – when in a rush and make up free lip balm on the eyebrows to give a bit of definition. And for a fake 'Dew' like complexion I'll slap on some of neals yard Rose beauty balm onto my cheek bones – it always gives me the appearance of being slightly fresher faced – but it's easy to over do it and look sweaty.
What is in your makeup bag?
My make up bag is a bit of a hot mess – but things i use religiously are my mascara by Chantecaille which is also conditioning and I definitely think it's made my lashes longer, Chanel vital luminaries foundation, neals yard rose balm (for a bit of a dewy complexion) YSL touché eclat concealer and occasionally I'll opt for a peachy shade of blusher – but to be honest I get quite rosy cheeked anyway, so sometimes that feels a bit silly. And for an evening out I'll slap a line of liquid eyeliner on, my favourite is Glam eyes from Rimmel.
What is next for you?
Next for me is series three of Trying, which I can't wait to crack on with.
Trying Series 2 is available now on Apple TV+
DISCOVER MORE:
Under The Cover With Patricia Lockwood  /  Q&A With Time's Jack McMullen