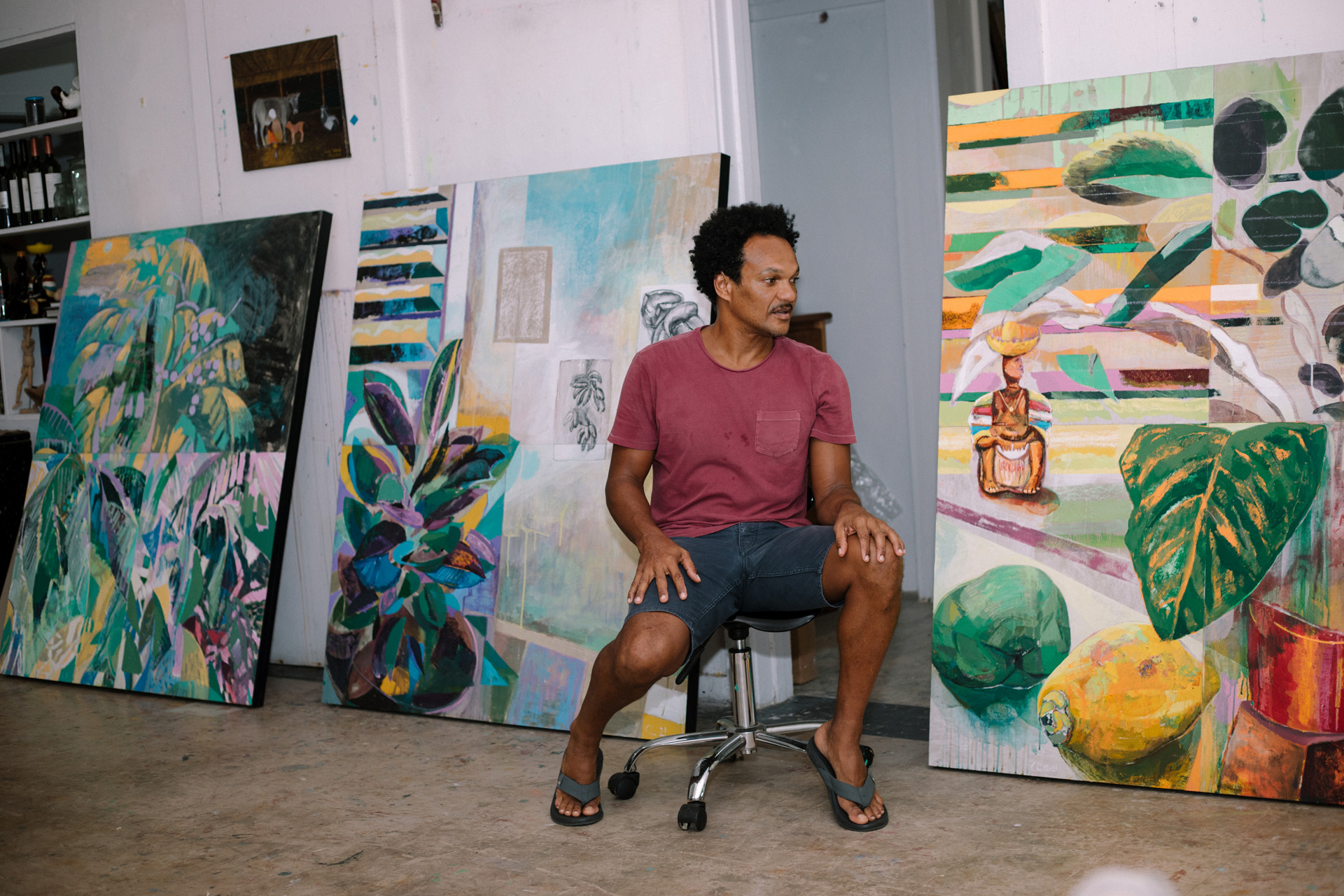 This New London Artwork Will Commemorate A Forgotten Figure In Black Britain's History
The permanent artwork is set to be unveiled on 20 September 2023
St James's Church in Piccadilly is set to unveil a new permanent artwork commemorating prominent abolitionist and a significant figure in the history of Black Britain, Quobna Ottobah Cugoano. Set to be unveiled on 20 September 2023, Cugoano has often been overlooked and forgotten in history – but this new artwork hopes to rectify that.
London's New Permanent Artwork Commemorating Quobna Ottobah Cugoano
Trinidad-based artist Che Lovelace has been selected to create the commemorative work, which will be installed in the entrance of St James's Church. Lovelace is known for his vibrant paintings that depict the interconnectedness of people, nature, and the flora and fauna of his native Trinidad, blending magical realism, abstraction, and the beauty of the natural world. It will be the first permanent art commission anywhere in the world to honour Cugoano's life.
On the news, Lovelace said: 'Having the opportunity to be part of the legacy of Ottobah Cugoano is truly significant and meaningful. To see St James's Church, Piccadilly honour his name and what he stood for, is also to bear witness to an evolving story; one where our societies acknowledge and account for, not only the traumatic episodes of our shared histories; but also finds spaces and moments where the human potential for renewal, growth and transcendence is given importance and is truly celebrated.'
At the age of 13, Quobna Ottobah Cugoano was trafficked to work on a plantation in Grenada and later brought to England, where he gained his freedom in 1772; he detailed this in his book, Thoughts and Sentiments on the Evil of Slavery (1787). His baptism on 20 August 1773 at St James's Church promised ongoing freedom, although he did not live to see the abolition of slavery by the UK Parliament. The exact dates of Cugoano's birth and death remain unknown, making his baptism at St James's the only verifiable date and place associated with his story. The artwork will be unveiled 250 years (and one month) after his baptism.
'The baptism of Quobna Ottobah Cugoano at St James's Church Piccadilly in 1773 is one of the only places and times that can with confidence be ascribed to this influential abolitionist,' explained Lucy Winkett, Rector at St James's Church. 'It is therefore our duty and honour to mark the 250th anniversary with art commissions, commemorative events and gatherings. More importantly though, in learning from the complicities of the past, to work for the change that Cugoano could see so clearly, which is still needed today.'
The selection of Che Lovelace for this commission was led by curator Ekow Eshun, in collaboration with members of the church's congregation and clergy. 'Quobna Ottobah Cugoano is a significant figure in the evolution of Britain as a society that speaks with many voices and from many perspectives,' Eshun said on the news. 'This new commission by Che Lovelace underscores the important role that art can play in addressing the complexity of our shared past with nuance, insight and creative ambition.'
Plus, the installation has been made possible by the support of international lawyer and philanthropist Dr Tai-Heng Cheng and his husband, gallerist Cole Harrell, both American Friends of St James's Piccadilly. 'We were moved by the long-standing commitment of St James's Church to being a place of solace and inspiration to people of all backgrounds and faiths, which is so needed at a time when societies around the world seem more brittle than before,' Dr Cheng said. 'We hope that the installation of Che Lovelace's commission commemorating Cugoano will not only benefit those who can come to the church, but serve as an example of how religious institutions can help bring communities together and celebrate both our differences and common humanity.'
'We both feel a deep connection to the St James's Church and are honoured to be a part of this exciting project,' Harrell added. 'We hope the new commission by Che Lovelace will help to shed light on Quobna Ottobah Cugoano, his monumental legacy, and allow us all a moment of reflection, not just on past traumas, but also on our potential for growth and empathy.'
St James's Church has a reputation for presenting thought-provoking and engaging creative works that align with the church's values. Previous installations and commissions include Justin Butcher's installation for Bethlehem Unwrapped, Arabella Dorman's 'Flight' and 'Suspended', Iman Tajik's installation 'Radical Welcome' for the Embark Festival, and Jesse Darling's commission 'Miserere'. The church's longstanding relationship with the Royal Academy further solidifies its status as 'The Artists' Church'.
The Cugoano project falls under the cultural program of St James's Church, overseen by Creative Director Richard Parry, formerly the Director of Glasgow International. This commission serves as the cornerstone of St James's program of events commemorating the 250th anniversary of Cugoano's baptism. The year-long series of events will kick off with a special service on Sunday 20 August.
DISCOVER
Learn more about St James's Church's work regarding Cugoano at sjp.org.uk/cugoano
St James's Church, Piccadilly W1J 9LL