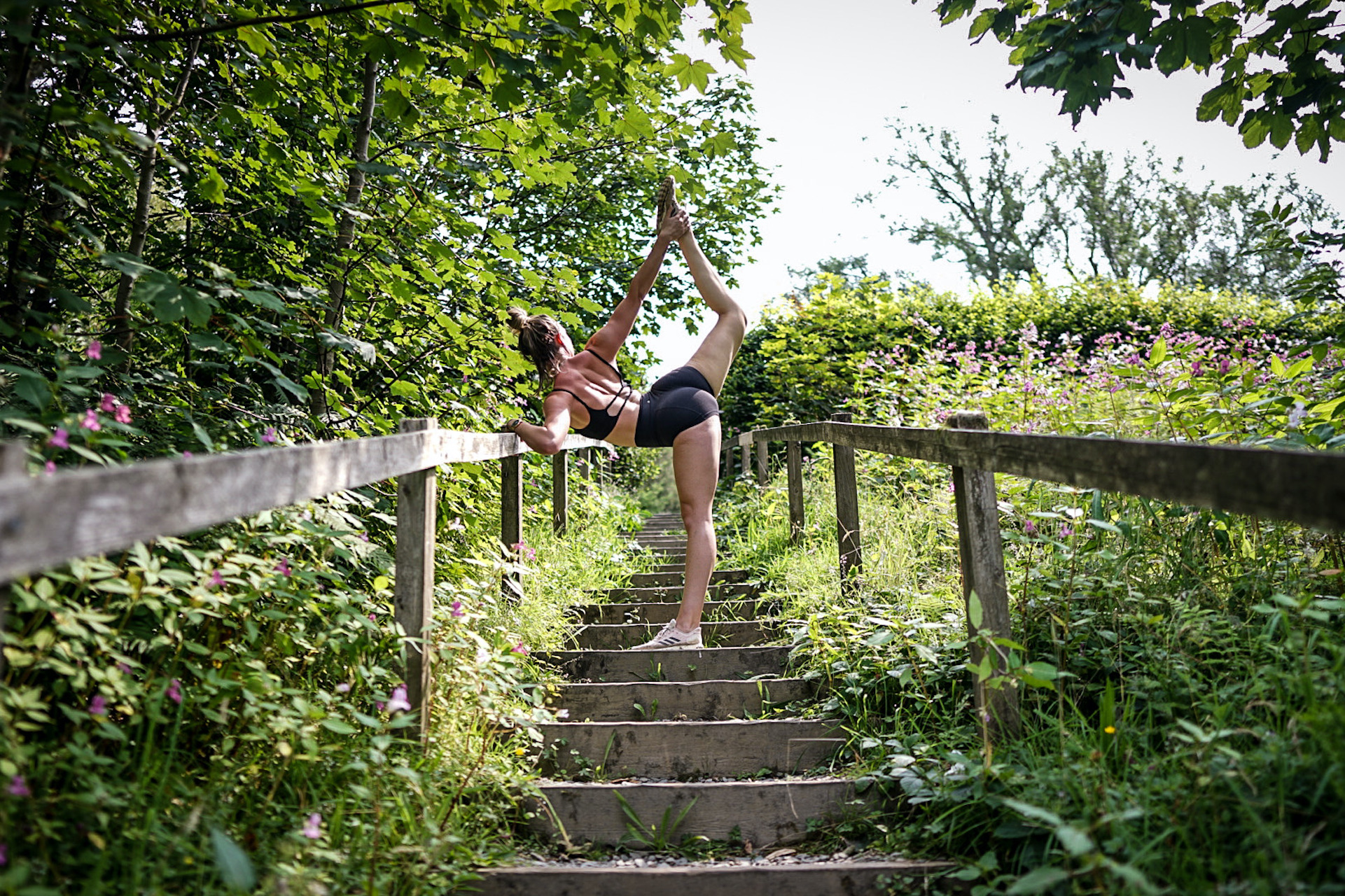 Want To Destress and Reconnect? Try Down to Flow Escapes
---
Retreats that look after mind, body and soul
Review: Down to Flow Escapes
Best Meditation & Wellness Retreats in the UK
With a hectic summer schedule of weddings, get-togethers and staycations – not to mention work – it was with undiluted anticipation that I jumped on the train to Somerset to join Down to Flow Escape's 'Daydream' retreat.
Started by Molly Robinson and Dylan Salamon in 2018, Down to Flow Escapes offers boutique yoga and wellness retreats all over the world, from Somerset to Sri Lanka. Both founders are passionate about fitness and nutrition, and a strong vein of education runs through each escape, focusing on restoring and improving physical and mental health, and everything in between.
As the name suggests, the overall focus of the escapes is achieving a state of 'flow': when a person becomes fully immersed in an activity, creating a feeling of energised focus, full involvement, and enjoyment. From the spoiling accommodation to the peaceful setting, and from the family-style meals to the just-challenging-enough workouts, this was certainly achieved in Somerset.
STAY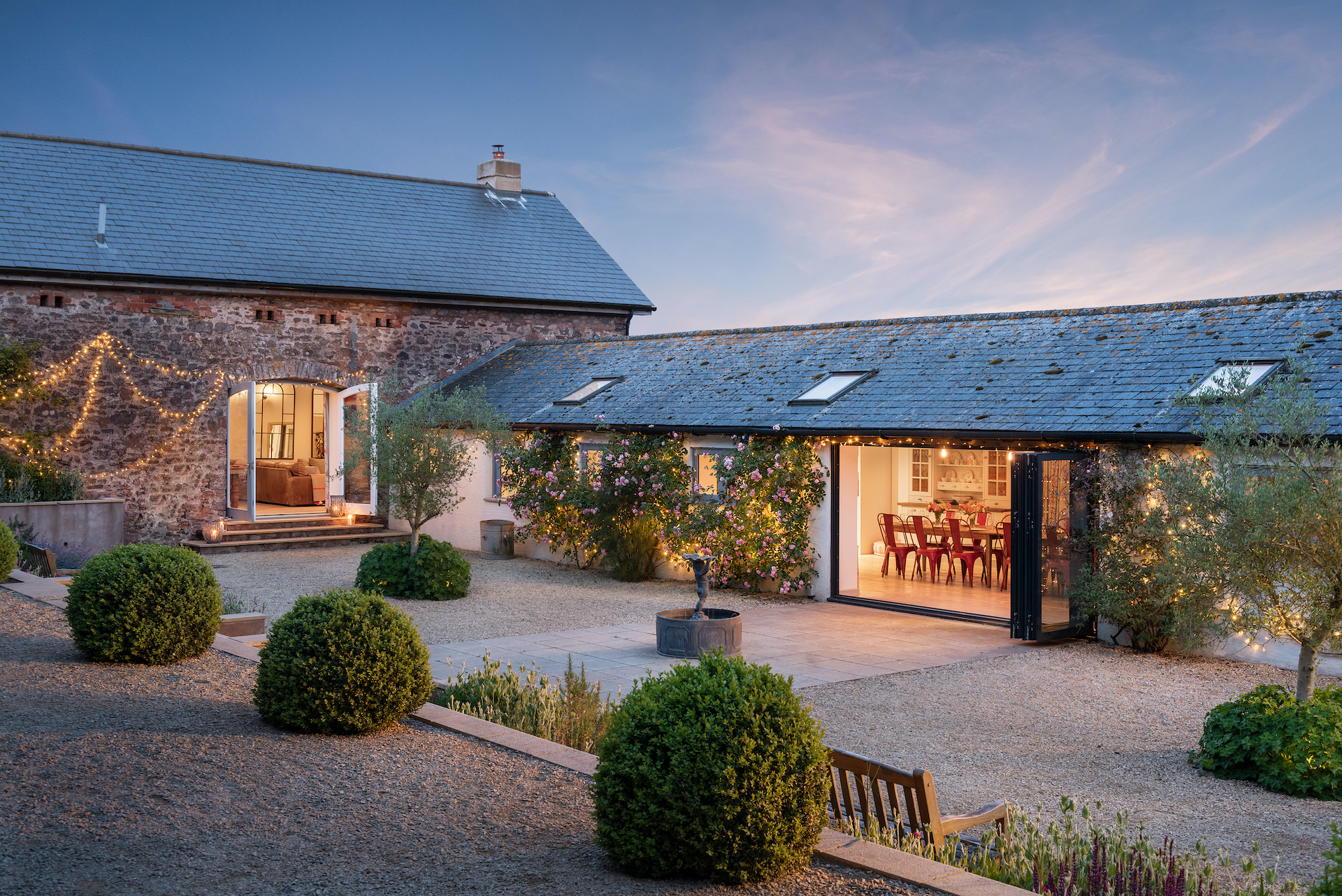 The Daydream retreat was located in the idyllic Somerset countryside, in a renovated 16th-century cider press barn that came courtesy of Unique Home Stays. I say barn – it was thoughtfully and stylishly renovated to the standards of a five-star hotel, with a spring-fed indoor swimming pool, cosy communal areas, and a kitchen that dreams are made of. Outside, you can fire up the Green Egg barbecue or the pizza oven in the shaded courtyard or do as we did and stretch out your yoga matt in front of the incredible view over the rolling hills and fields. 
DO
Day 1
The three-day retreat kicked off with lunch in the garden, cooked by Woody Pyke, our personal chef for the duration of the escape (more on the food, below). Then came our first session of yoga in the garden, led initially by Molly – a dynamic vinyasa expert – and finished with a gentler stretching session with Dylan, who's passionate about yin yoga and mobility.
This was followed by an explorative walk through the surrounding countryside, accompanied by Pickle, Molly and Dylan's sweet sausage dog. A family-style dinner of burrata and peaches, and slow-cooked lamb, chickpeas and spring greens, rounded off the day, all washed down with delicious Ridgeview sparkling wine.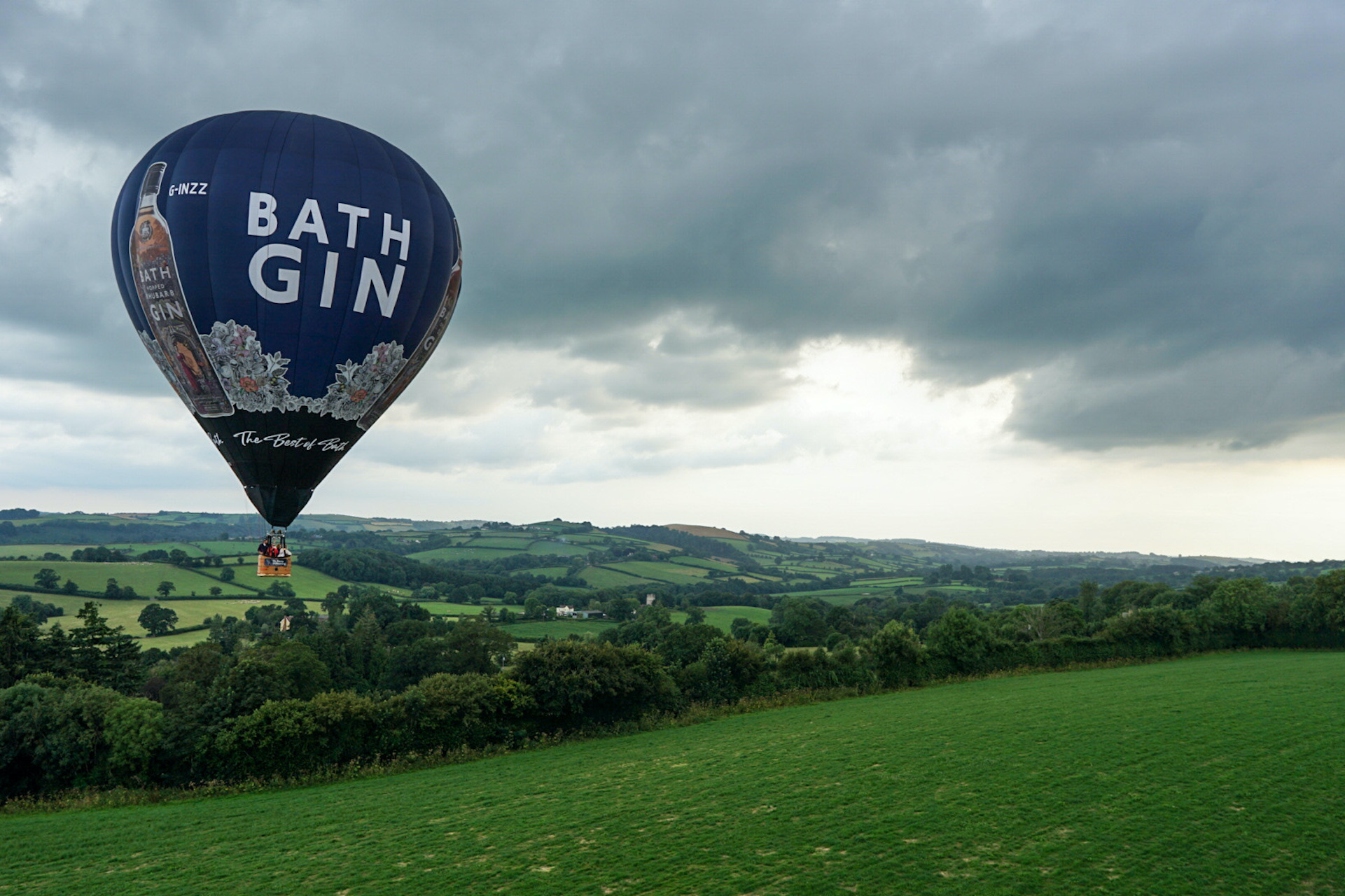 Day 2
Although it was certainly a challenge to leave my impossibly comfortable king-size bed at 8am, we were soon wide awake with a session of mobility-focused circuits in the garden. These were tailored to everyone's individual and fitness levels, so you could push yourself as hard – or not – as you liked.
After a breakfast of hot smoked salmon and eggs cooked by Woody, the group set off for a two-hour hike around nearby Clatworthy reservoir. Having looped around the eight-kilometre trail, we settled down for a late picnic lunch on the shores of the lake.
Each Down To Flow retreat always features a surprise on the final evening, and ours did certainly not disappoint. As the sun set we were whisked up into the blue sky on a hot air balloon ride, which gave us incomparable views over the Somerset hills, and encapsulated in an unforgettable way that feeling of 'flow' that the retreat was all about. Back on terra firma, we sat down to a barbecue banquet, with course after delicious course cooked on the Green Egg barbecue.
Day 3
The final morning started with a gently mobility class led by Dylan, who took us through a series of stretches designed to be done anywhere, anytime – and much needed after the previous day's circuits class. The stretching was accompanied by personalised massages provided by Pure Sport CBD, and carried out by Team GB performance therapist Tim Kayode. After packing up and saying goodbye to our newfound friends, we left Somerset behind and headed back to London restored, rejuvenated – and a little closer to achieving that 'flow' state.
EAT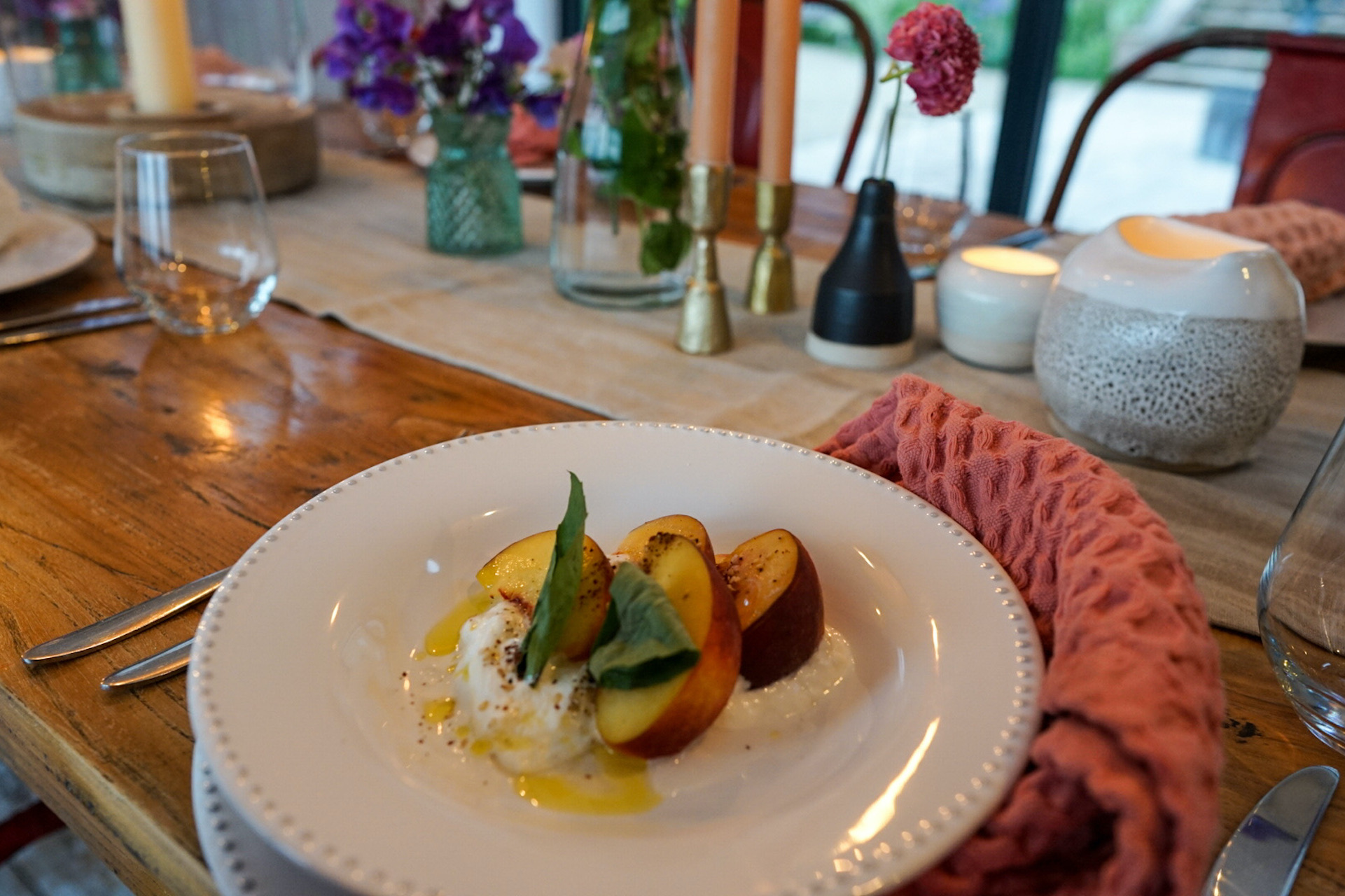 Down to Flow Escapes place just as much focus on nourishing the body as nourishing the mind and soul – you can't do one without the other, after all. So all the food was cooked from scratch by chef Woody, using local, seasonal and organic ingredients where possible. It was bountiful, healthy and satisfying – the type of food you'd eat every day, if you could (and if you had a personal chef to hand, of course).
THE FINAL WORD
An unforgettable, spoiling experience with friendly, passionate people who are experts in their fields – and who really care about you having the best escape possible, and leaving in a better frame of mind and body than when you arrived. I arrived feeling fractious and stressed, and I left feeling joyful and uplifted. What more could you ask for?
BOOK
Book your next retreat at downtoflowescapes.com