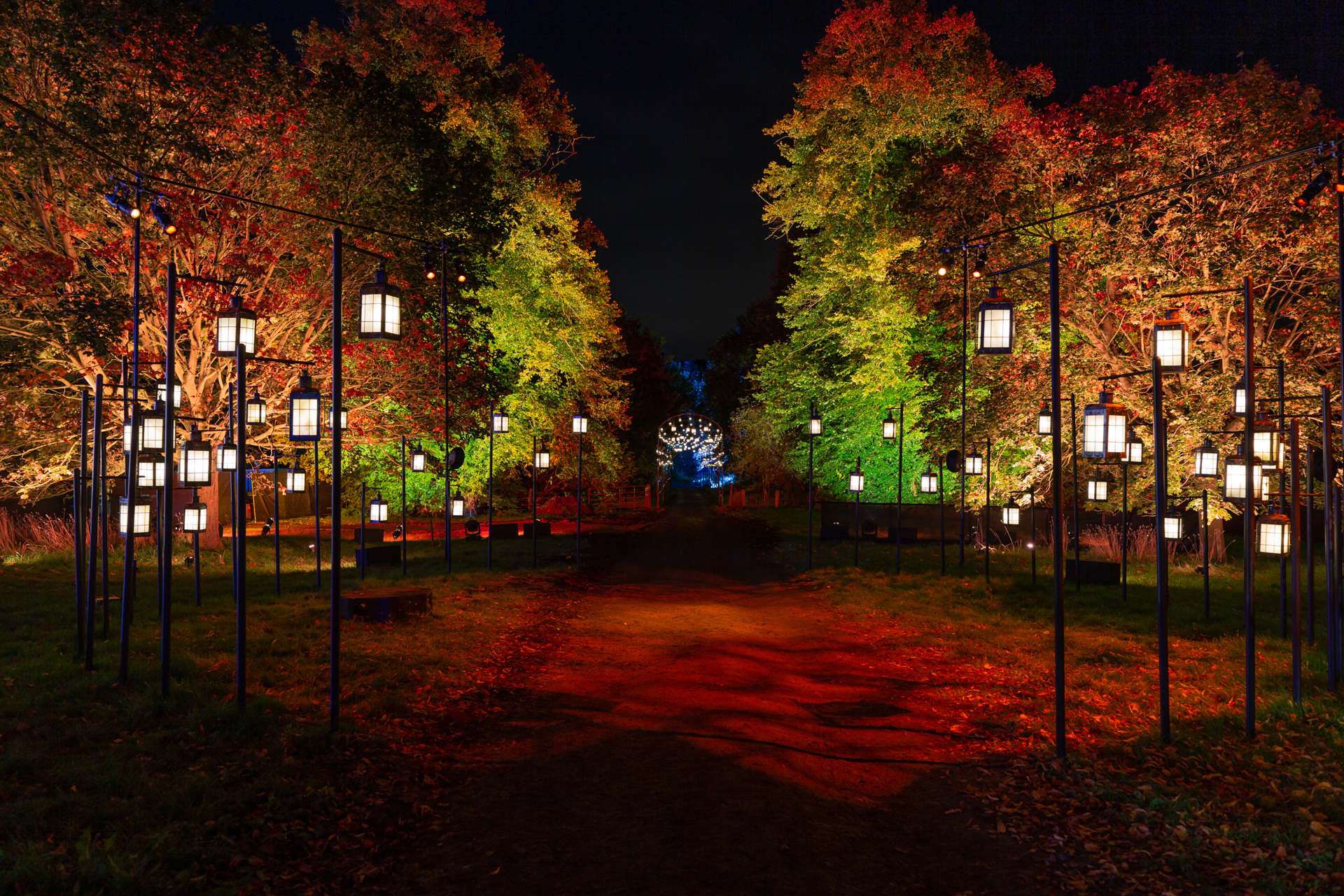 Review: Harry Potter: A Forbidden Forest Experience
---
Ever wanted to step inside the world of Harry Potter? While many of the landmarks and tourist attractions associated with our favourite boy wizard remain down south, the north has shown that it can do magic just as well – if not better. Explore a world full of mythical creatures in Harry Potter: A Forbidden Forest Experience.
After a successful initial run in the UK, a new branch has launched in Belgium, with two more in the US: Leesburg, VA and Westchester, NY. These run alongside the UK version, which is in its second year at Arley Hall & Gardens, Cheshire. New for 2022, there's an exciting range of interactive features along the illuminated trail, from slithering snakes to a sleeping giant to a frozen lake.
Thinking of going? Check out our review below for a taster.
Review: Harry Potter: A Forbidden Forest Experience
Witches and wizards can now take their Care of Magical Creatures elective in the heart of Cheshire, where Hippogriffs, centaurs and unicorns now roam freely in the beautiful woodland at Arley Hall and Gardens.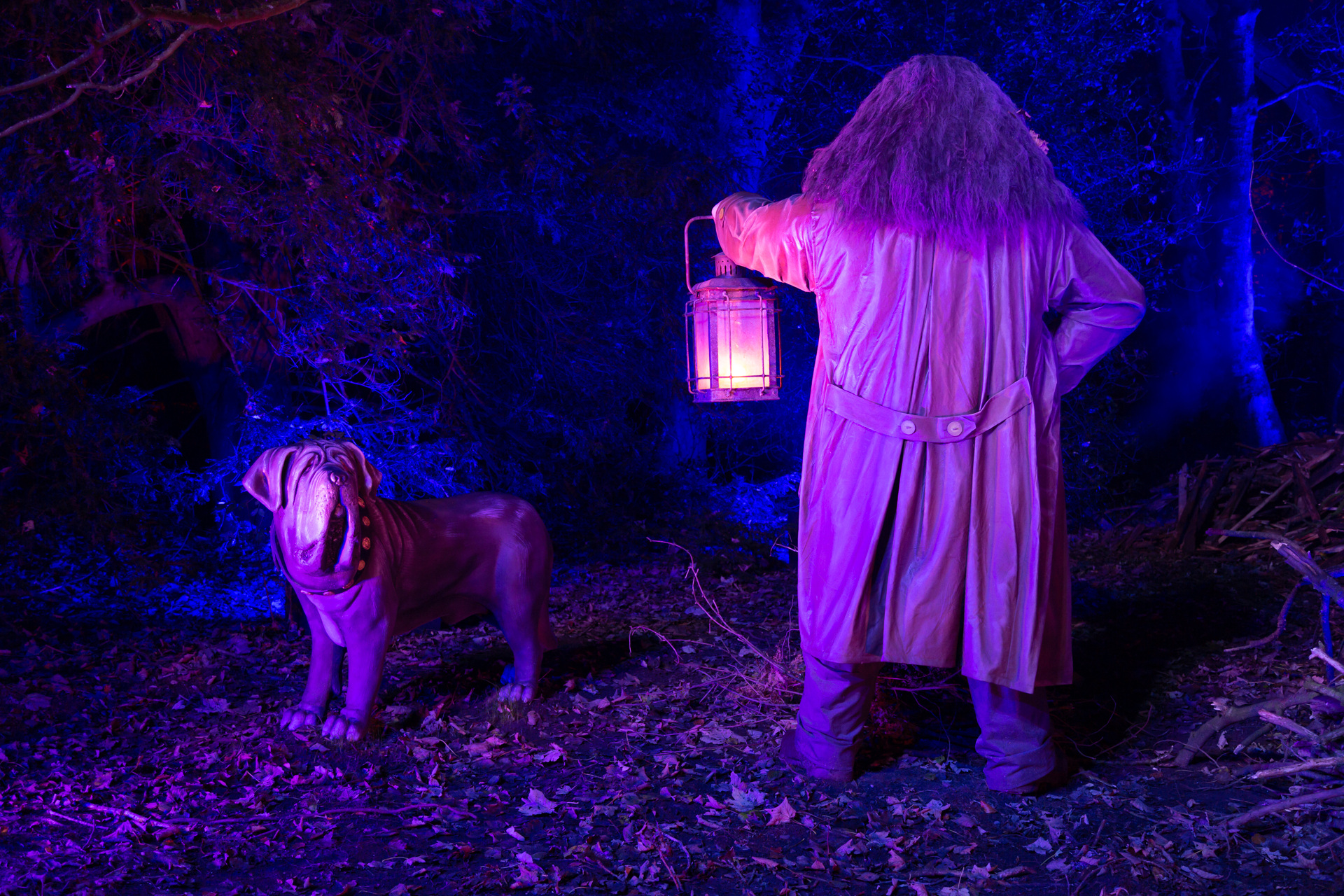 Harry Potter: A Forbidden Forest Experience is the brainchild of Warner Bros. Themed Entertainment, Thinkwell, Unify and Fever, who teamed up to bring magic back to the natural landscapes of northern England. Featuring creatures from the Harry Potter and Fantastic Beasts series, the experience welcomes fans of all ages to explore a one-way route (that is both COVID secure and accessible) through the Forbidden Forest.
Embark on the illuminated trail with a steaming hot chocolate in hand, and let yourself be immersed in a world of enchantment.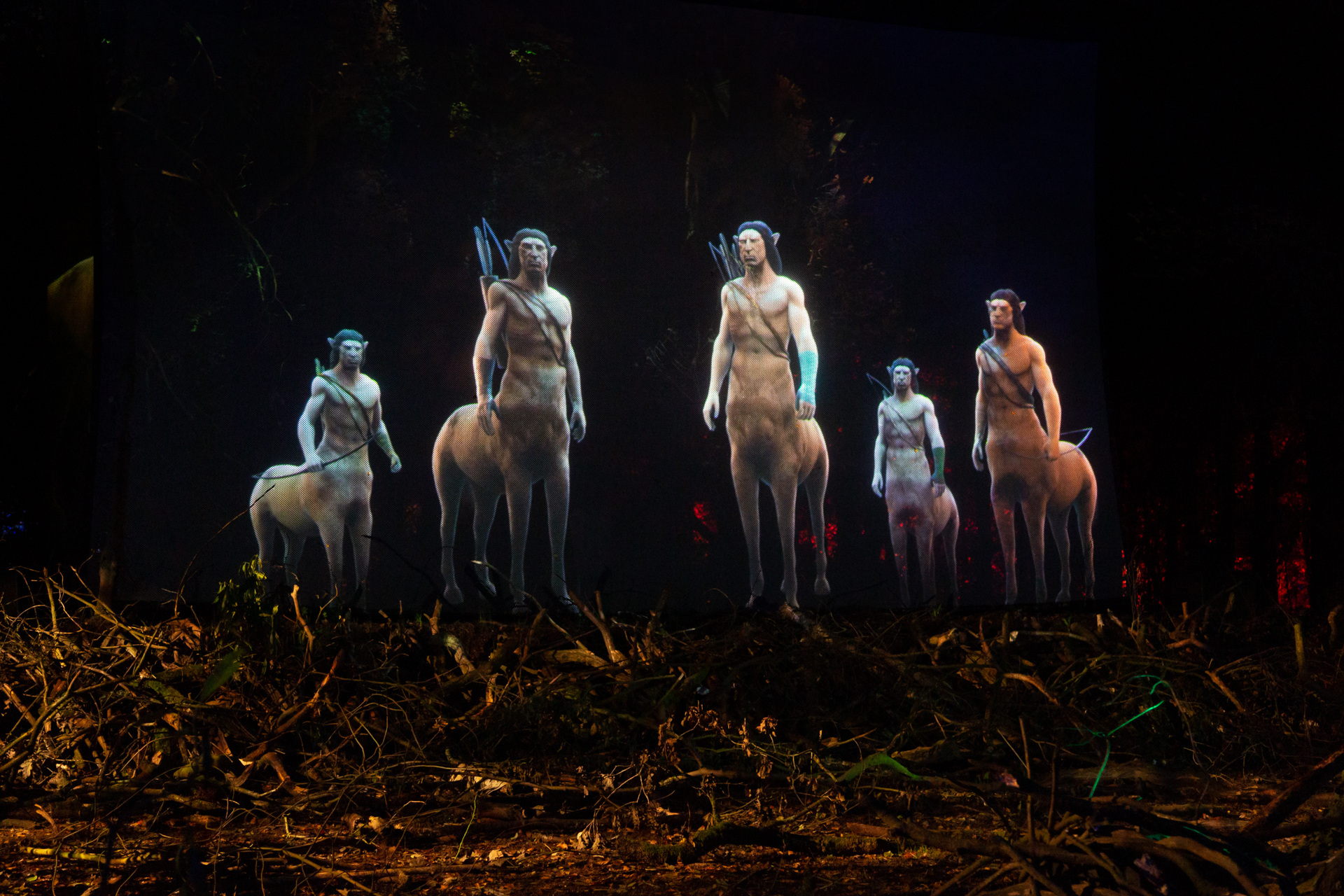 The experience is full of fun interactive displays, film scenes and hundreds of intricate design details to engage fans and make the trail as magical as possible – but it's the mystical creatures inhabiting the forest that steal the show. Trek through pixie-infested woodland, get up close and personal with giant spiders and stumble across the piles of gold hoarded by your favourite thieving nifflers.
A highlight of the experience – and perhaps the spookiest – is the detour visitors can take into Aragog's lair. Restaging the infamous spider scene in the Forbidden Forest from Harry Potter and the Chamber of Secrets, those who enter can expect a chilling confrontation with the eight-legged beast and his many children. Just be warned, they have no issue giving their unsuspecting prey a fright when they drop down from the trees.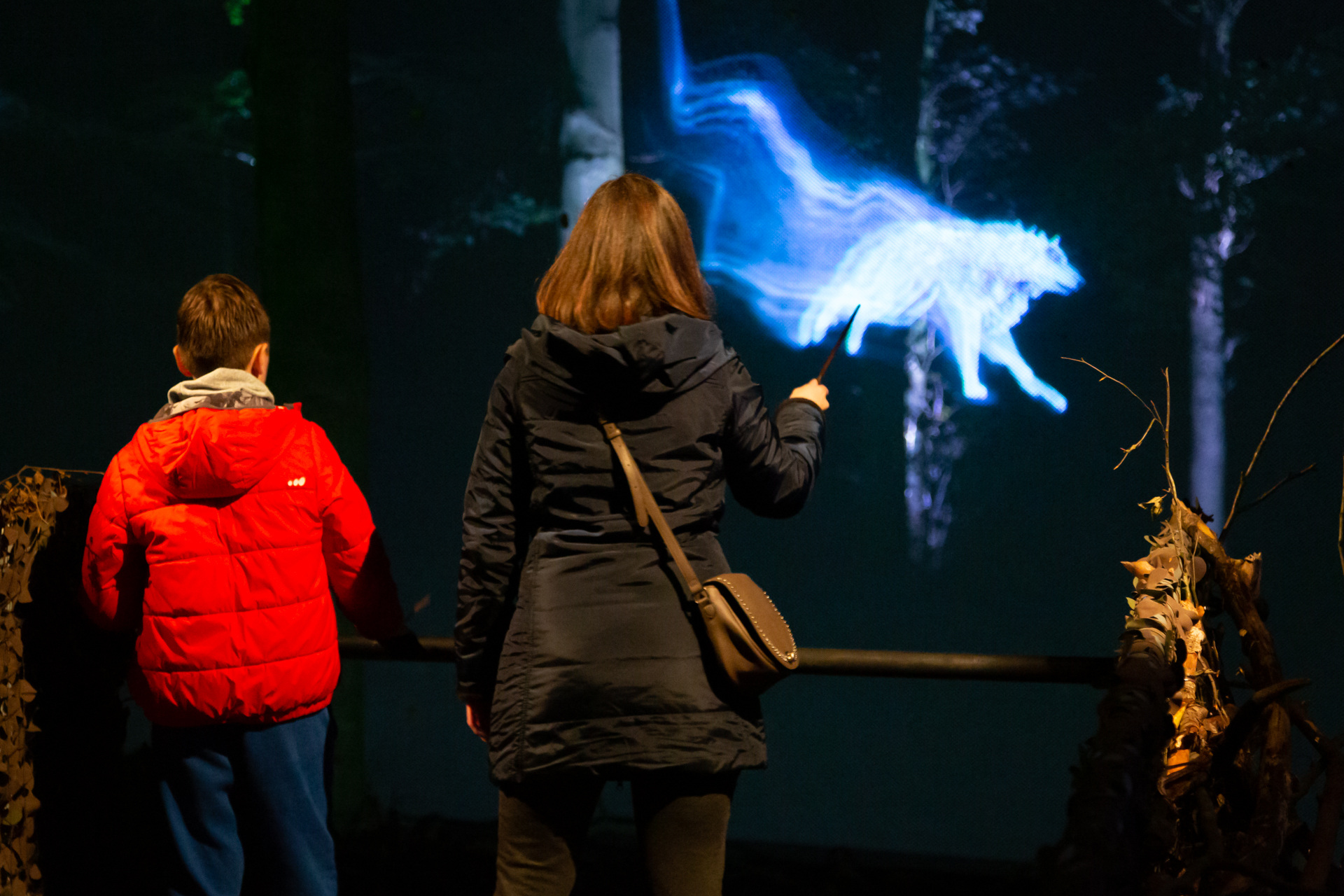 Visitors are also given the chance to show off their wizarding skills throughout the trail, from exchanging bows with Hippogriffs and competing in duels to casting your very own patronus (make sure you bellow out 'Expecto Patronum' to make the spell work).
And once you've completed the trail, a beautiful seasonally themed village awaits. Packed with stalls selling hot drinks, hearty meals, sweet treats and mountains of Harry Potter merchandise, the village is the perfect way to round off the evening. With many of the ingredients sourced locally, it's a true opportunity to get a taste of some northern magic.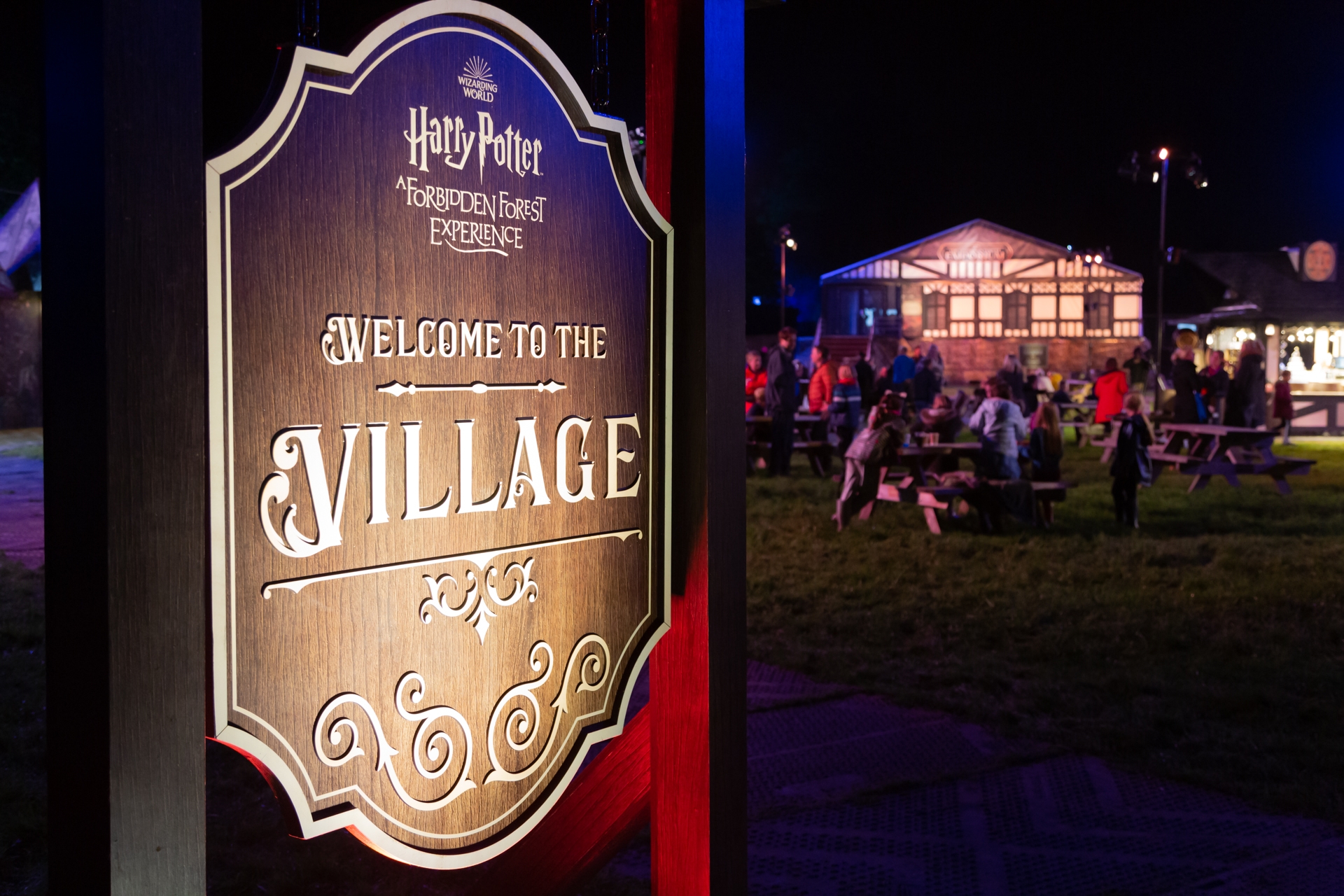 When it comes to drinks, it has to be the Wizarding World fan favourite Butterbeer, a steaming cup of mulled wine or a mug of hot chocolate with cream and marshmallows (which will surely go down well with the kids). And if you're still hungry for more, tuck in to one of the British classics on offer: fish and chips, roast dinner, pie and mash and pasties (all with vegan and gluten-free alternatives).
Those wanting something a bit lighter can raid the candy stall for bags of fudge and gummy sweets, or chill by the fire and toast some marshmallows.
Give a Tree, Grow a Forest
With the local woodland playing such a huge role in Harry Potter: A Forbidden Forest Experience, it seems only right that the organisers have taken it upon themselves to continue its legacy. Partnering with Forest Carbon, who focus on UK woodland forest creation, carbon capture and ecosystem services (and whose projects are assured by the Woodland Carbon Code and the IUCN's Peatland Code), 'Give a Tree, Grow a Forest' was launched.
When purchasing their tickets, guests can make an optional donation of the price of a tree, which will contribute to a unique project especially developed to support the creation of new woodland areas in the UK. It only takes £3.95 to buy a tree and cover the cost of planting and management in the UK, and those who donate can even receive updates on the woodland's progress.
Final Word
Magical experiences have been few and far between over the last year, but the world of Harry Potter never fails to take your breath away. Harry Potter: A Forbidden Forest Experience will awe fans of all ages, making it a fantastic evening out for families, friends and couples alike. Embrace the wizardry, and  prepare yourself for a whole host of wonderful surprises.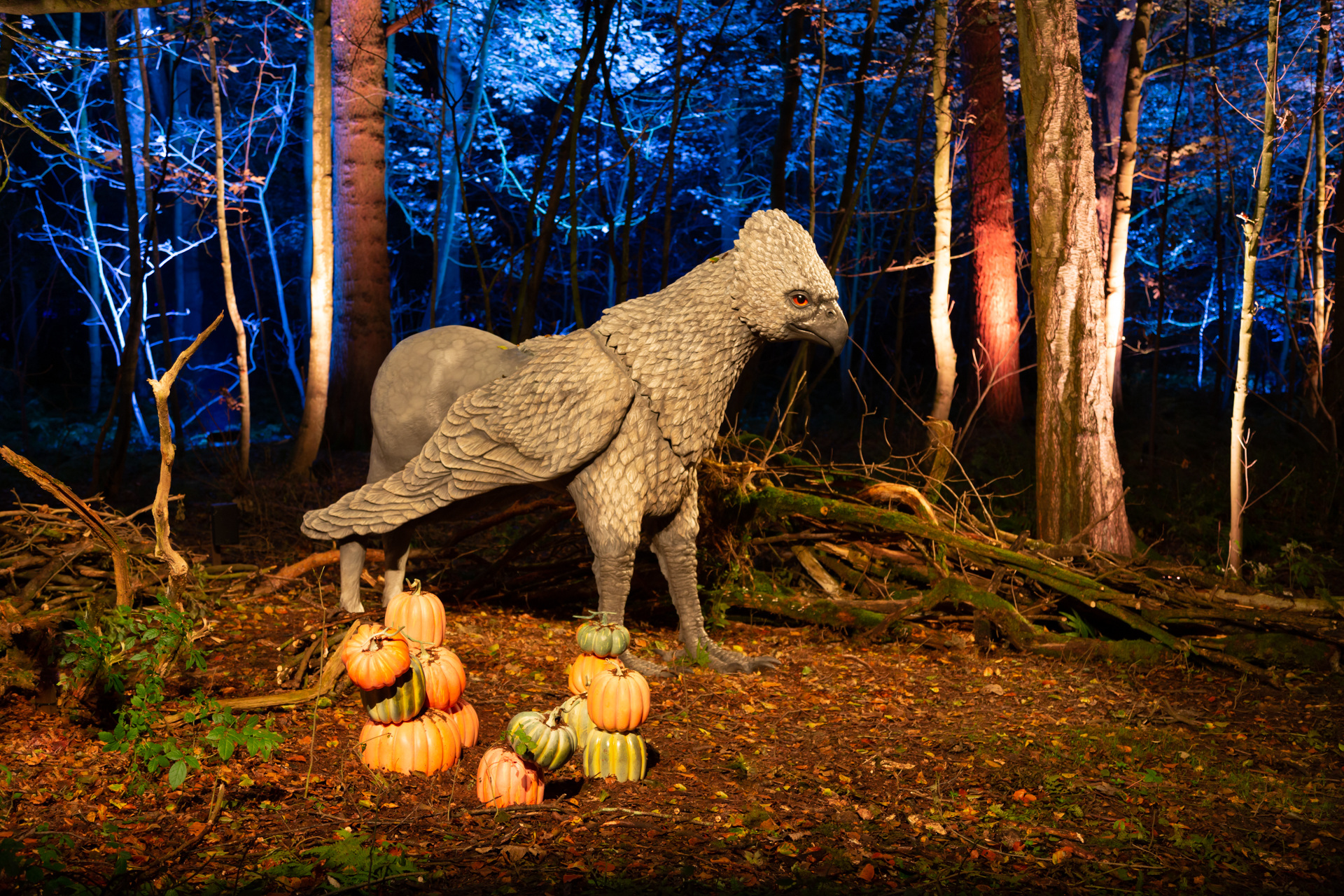 BOOK IT: Tickets start from £24. hpforbiddenforestexperience.com