It's around this time of year, every year, that I get a little 'Strictly fever'. Whether it's the fervent anticipation of party season, the overtly sequined dresses, or the desire to pick up an impressive new party trick, I don't know – but I was keen to find out. So, when I was offered the opportunity to join a Latin ballroom class at none other than Pineapple Dance Studios, I simply danced at the chance…
10 Things to Do in London This Week
Nestled within the vibrant and cultured streets of Covent Garden lies the crème de la crème of dance studios. Emblazoned with a neon pink sign and the iconic logo which has adorned many magazines, billboard advertisements and dancewear since its establishment in 1979, Pineapple studios is paradise for any dance enthusiast.
A 'drop-in and dance'-style studio for performers far and wide, the prestigious centre — located within a formerly neglected pineapple warehouse — comprises of 12 mirror-clad studios, hosting over 250 classes per week, from tap to ballet and ballroom. Founded by legendary former model and entrepreneur Debbie Moore OBE, the complex is also renowned as a rehearsal studio to the stars; Beyoncé, Kylie Minogue and Madonna have all reportedly employed the reputable space.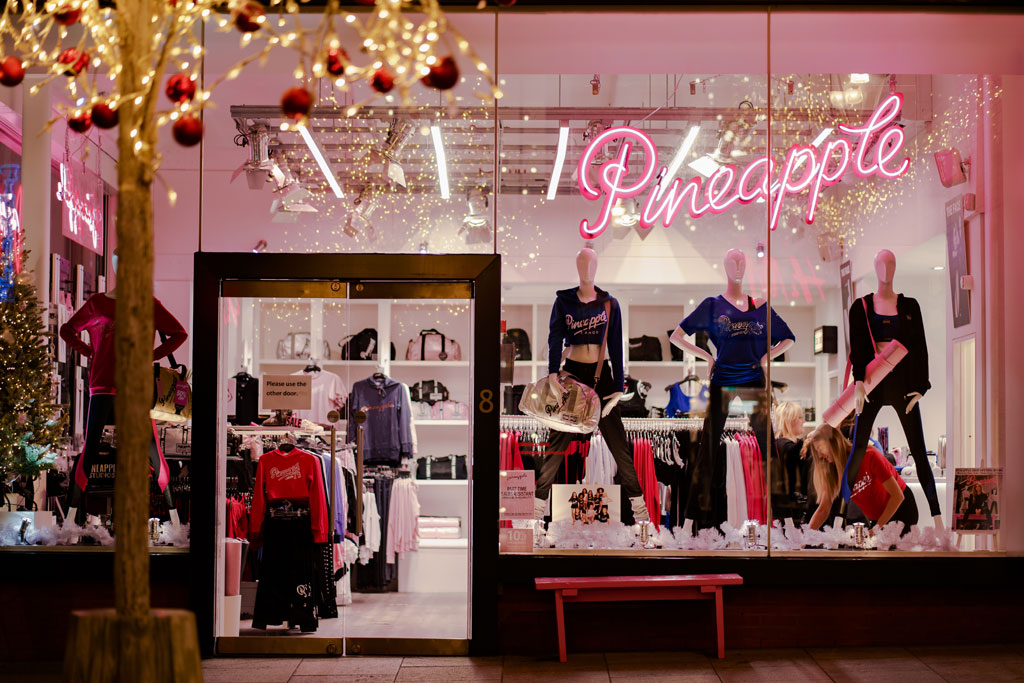 Walking through the white-washed halls feels as if stepping into a scene from Fame; there's a contagious endorphin-infused energy about the place, and a shared acknowledgement of being within such an iconic location. Everyone appears to have a smile on their face, because this is a place where people come to shake off the day, dance and enjoy.
Sporting my swish pineapple skirt and crop (not quite elaborate strictly style but at least I looked the part), I joined a solo Latin dance class with renowned actor, dancer and choreographer Matt Harris, who played the Beast's double in Disney's latest reincarnation of Beauty & the Beast.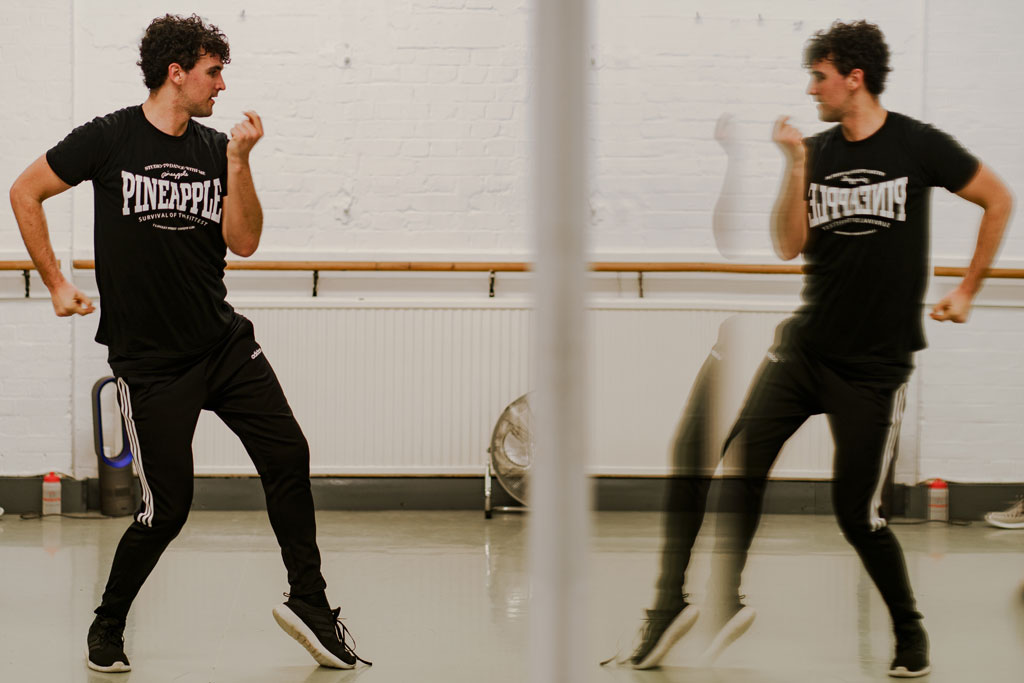 The beauty about solo Latin is that you don't have to dance with a partner. Of course, traditional ballroom dancing with another is great fun, but for someone starting out in the genre, solo can be a great way of finding your feet — literally. But don't be fooled; even though this was a class suited to beginners, my coordination was entirely challenged.
The swift speed at which we were expected to move was particularly difficult. Starting with the cha-cha, we then flowed through a series of weight-shifting salsa and jive-style moves, twisting and turning, (arms flailing) to the syncopated beat of Tinie Tempah's Latin-inspired 'Mamacita'. I found my hips naturally moving as my weight transferred with each step – though not quite as 'liberated' as Matt's – while we slowly embraced some theatrical arm, head and shoulder movements to finesse a final sequence. We then performed the newly learned choreography in two groups. Whilst that might sound slightly intimidating, the idea is to just go for it; there is no judgement if you make a wrong step (or several).
The Best Shows to Catch This Christmas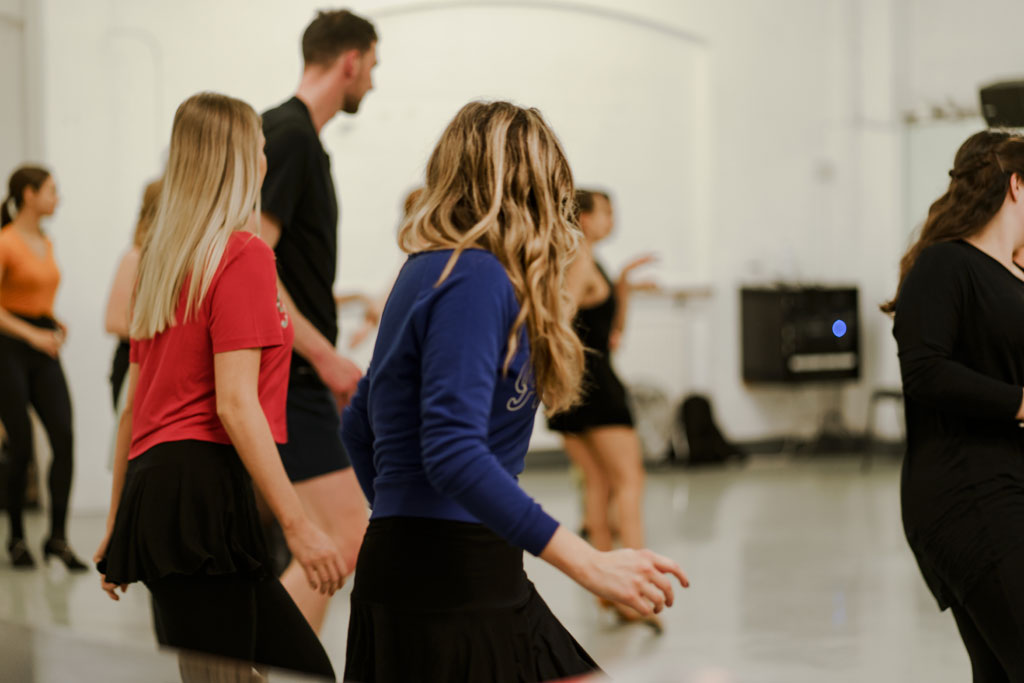 It's impossible not to feel elated after one of Matt's classes. An enjoyable and highly effective workout (prepare to sweat), every part of my body was challenged, so much so, that I ached the next day; particularly my calves – who knew? But what I principally took away from the class was feelings of positivity. It is a well-known fact that attending regular dance classes has profound mental and physical health benefits. In fact, an Australian study of 48,000 Brits even found that those who danced often were much less likely to develop cardiovascular diseases, according to the British Heart foundation.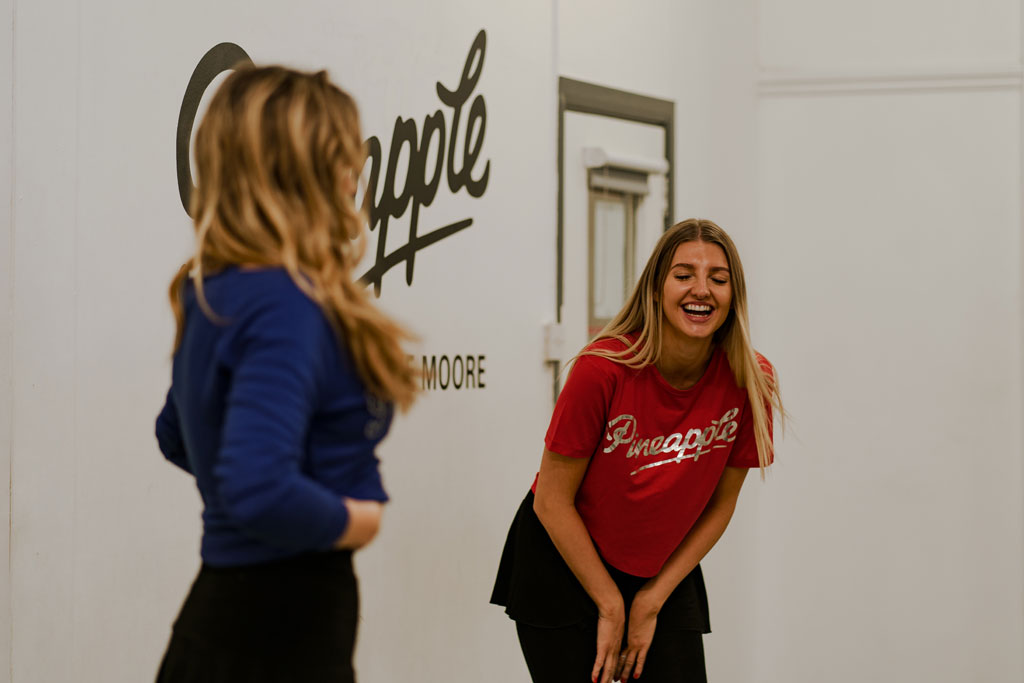 If you're looking for a fun way to work out and destress with the best, then this might just be the class for you.
To attend a Solo Latin class with Matt at Pineapple Studios, visit pineapple.uk.com. Evening membership is £4, or you can pay Matt £8 directly after the class. No need to book.
Pineapple Studios, 7 Langley Street, Covent Garden, WC2H 9JA 
Photography: Megan Jones
READ MORE: The Best Ballroom Classes in London | 10 Things to Do in London This Week
---