Richard Young can distill the spirit of a party into a split second. Anastasia Bernhardt finds out which big name left the celebrated photographer star-struck.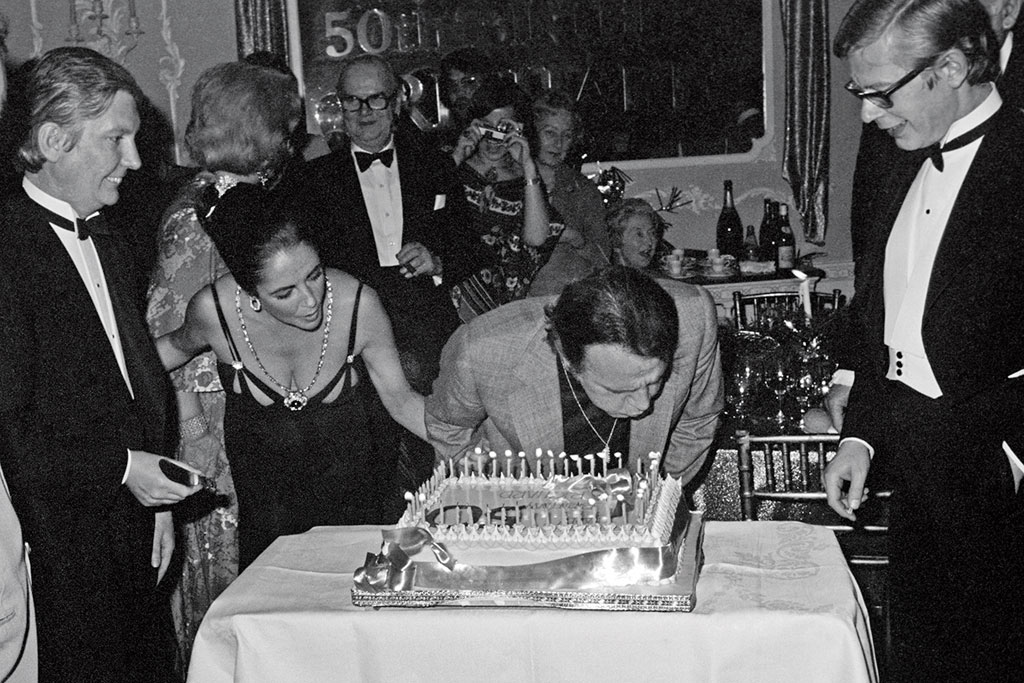 'I would walk out of a party if they were only serving peanuts and chicken vol au vents.' Richard Young is a man after my own heart. If anybody knows what makes a party swing it is the man who has photographed the most iconic party shots of the last 46 years.
Flicking through the catalogue of his Kensington gallery, I'm taken aback by just how many of his shots I recognise: Sylvestor Stallone striding out onto the New York's streets – a fur coat around his shoulders, Stevie Wonder and Marvin Gaye sharing a fag at Stringfellows, an '80s crop-topped Keith Richards gyrating on stage in Aberdeen, Simon and Yasmin Le Bon snogging at New Year's at Langan's Brasserie (another print shows its patron passed out under the table on Valentine's Day) and, of course, Liz Taylor landing Richard Burton a big smackeroo at The Ritz at his 50th birthday party. That particular image shot Young to overnight success.
He started out shooting parties for The Ritz magazine. Owned by David Bailey, it was a serendipitous appointment that would shape the rest of his career. 'My instructions were: don't tell people to pose, landscape pictures are more important than portrait and create the organic feeling of not disturbing them,' he says. To illustrate the point, he gestures towards a framed photo of Bianca Jagger wiping Rupert Everett's mouth as Andy Warhol looks on after dinner in Chelsea. 'If I was to tell them to look this way, you would have lost that magic. Spontaneity is very important.'
The Savoy, The Embassy Club, Monkberry's, Legends, Tramps, Annabel's. You name the place, the date, the party, and he was there. But the best nights, he says, were at the annual Vanity Fair Oscar Night parties, which he photographed between 2000 and 2010. 'You're walking into Morton's at three o'clock in the afternoon, and you know you're not going to be out of there until three o'clock the next morning. You're photographing every conceivable famous person in the world and not one person is going to tell you not to take their photo. It was one of the best experiences of my whole career.'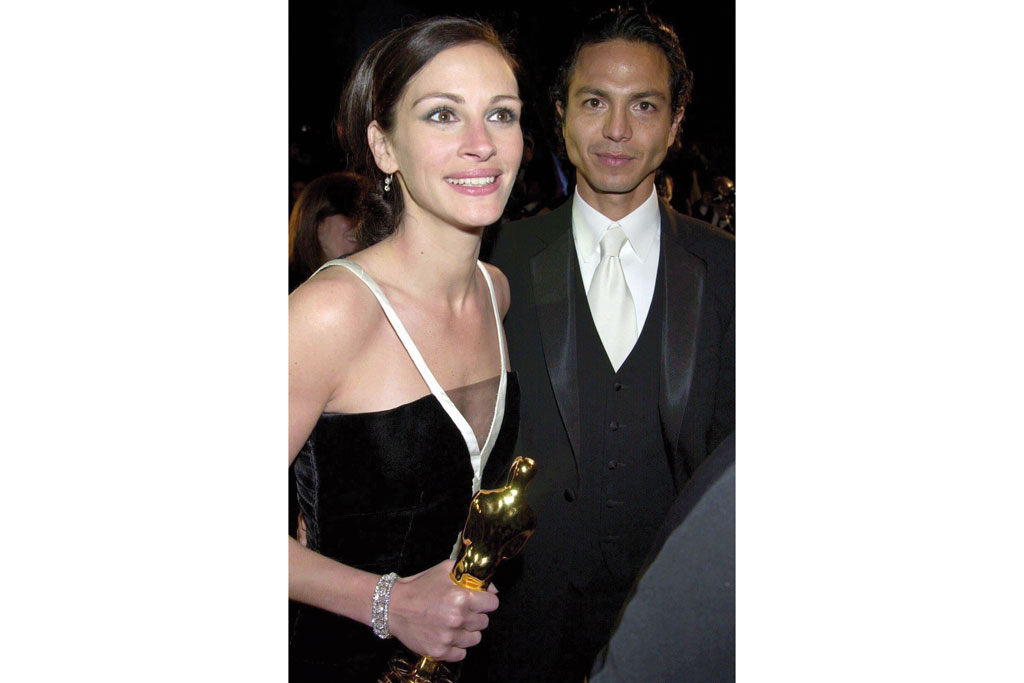 And that's saying something when that career includes travelling the world with Queen (his gallery has become an unofficial stop-off on the 'Freddie Mercury' tour of London), pop royalty and party princesses, not to mention photographing the Queen on countless occasions. How does one man allow Hollywood to let him in when its guard is down? His winning formula seems to be a mixture of good-humoured cheek and old-fashioned politeness. 'My dad always told me, if there's a door, go through it. You might be told to leave, you might not. You never know, they might be happy to see you.'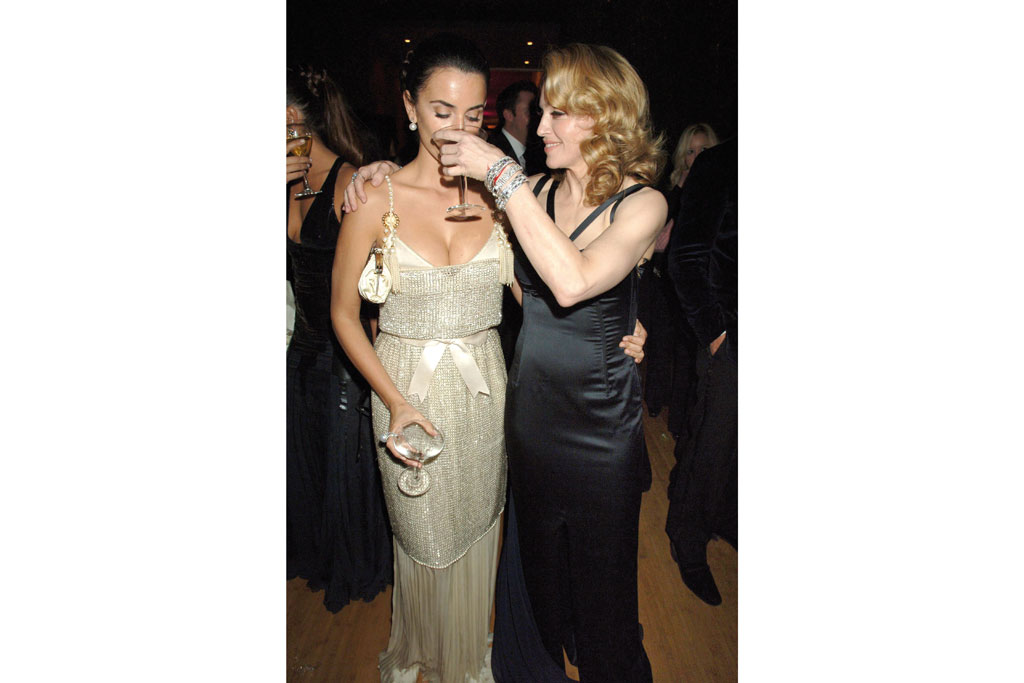 More often than not, they were happy to see him. One night in the late '70s he walked straight into the Claridges Ballroom uninvited, where they were holding a post-premier party. 'There were loads of people there, like Ringo Starr. I walked straight up to Jack Nicholson, who was sat at the dinner table and asked him if I could take his picture. He said, "Sure man." And gave me a lovely pose.' The trick, he says, is to 'always say please and thank you'.
After a few minutes a PR cottoned onto him. 'She said, "You can't do that." And I said, "Well, look. This party is probably costing you about £50,000. I'm going to make you look really good tomorrow morning in the paper and people are going to say. "What a great idea it was to have a photographer there." She took about two minutes to think about it. "You've got two minutes to walk around, do what you want, and then I'm going to ask you to leave." I said, "No problem."'
At one Vanity Fair party he found himself utterly starstruck by a beautiful blonde woman. He had photographed her before but 'just loved the way she looked at that point in time with a cigarette in one hand and a glass in the other'. It was Joni Mitchell, 'I love her music. I've got all her albums. When I asked if I could take her photo, she said, "Just get on with it."'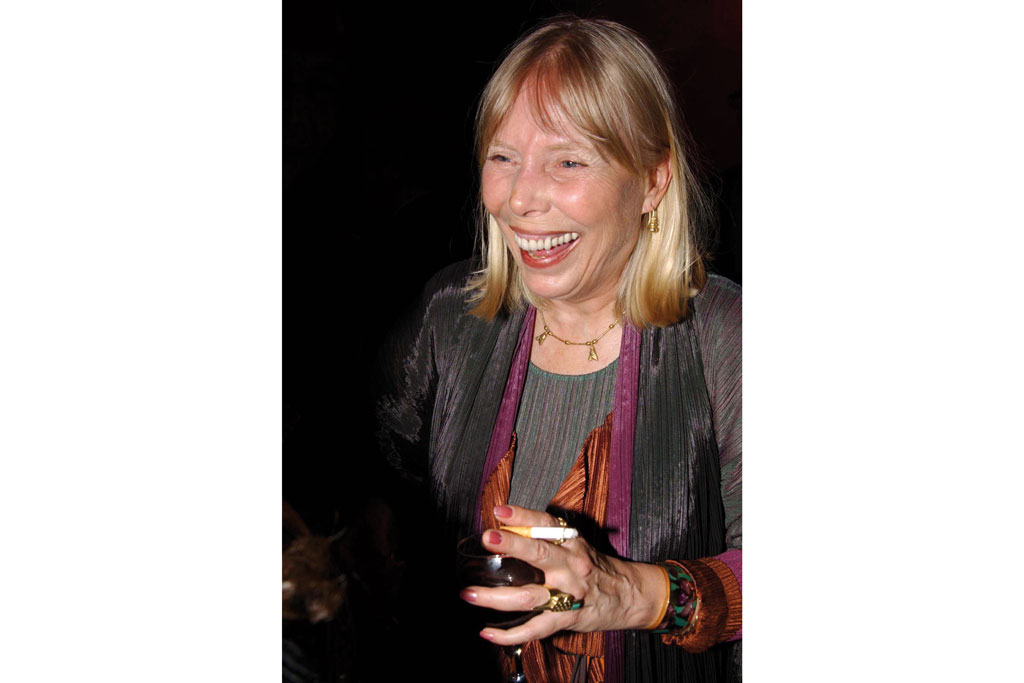 When I ask who he would love to photograph that he hasn't yet, everyone he lists off is dead. 'We don't have any superstars anymore. Not in this country. Sadly they're all either in LA, or New York.'
That being said, he's looking forward to photographing Harry and Meghan. 'I think they're misunderstood. I wish people would stop bullying them. One of my biggest friendships was with his mother, Princess Diana. I never for once believed any of the rubbish that they said about her.'
His dream party list would also include guests both living and dead: Bob Dylan (so he can find out who his tailor is), Leonard Cohen (who he first met when working in a menswear shop), Paloma and Pablo Picasso, and Henry Miller. The surprise name here is Theresa May. 'I think she'd be fun actually. She'd get the dancing going and maybe Picasso would make an abstract drawing of her.'
A word of advice if you are inviting Richard Young to your Christmas party. Get a good caterer ('no boiled salmon and no boiled potatoes') and lots of San Pellegrino (he doesn't drink) and enough warning to get a suit made by his tailor, Spencer Hart. He'll be there on the proviso that he can sit between Michelle Pfeiffer and Bob Dylan.
READ MORE:
Great Scot: Interview with Karen Gillan / The Rurbanist: Q&A with Gillian Anderson
---