Actor Karen Gillan's new career as a horror filmmaker began way back, as a child in Inverness, using a prized camcorder and some ketchup, she tells Benji Wilson
When she was a child growing up in Scotland, Karen Gillan's prized possession was a video camera. 'I would just go around the house making horror films all the time, casting my parents in roles. I'm particularly proud of one in which I play a serial killer with a blonde wig on where I end up murdering my dad in the film with a knife. There was tomato sauce everywhere.'
There is, Gillan admits, 'a lot to unpack' there, but happily Gillan has gone on to become not a demented serial killer but a successful actress and now film-maker in her own right. From her breakout part as Amy Pond in Doctor Who to a key role in the globe-conquering Marvel Cinematic Universe (as blue-skinned, shaven headed Nebula), she has conquered both the small screen and the Multiplex. Away from mega-franchises like these she has been the lead in a quirky US TV series (Selfie) and continues to prosper in indie movies like the forthcoming Gunpowder Milkshake, where she plays a female assassin opposite Lena Headey. And to cap it all, she still has that video camera in hand: this year saw the release of The Party's Just Beginning, a coming-of-age film she wrote and directed about a girl not a million miles from herself growing up on a council estate in Inverness. It is, she says, the hardest thing she's ever done.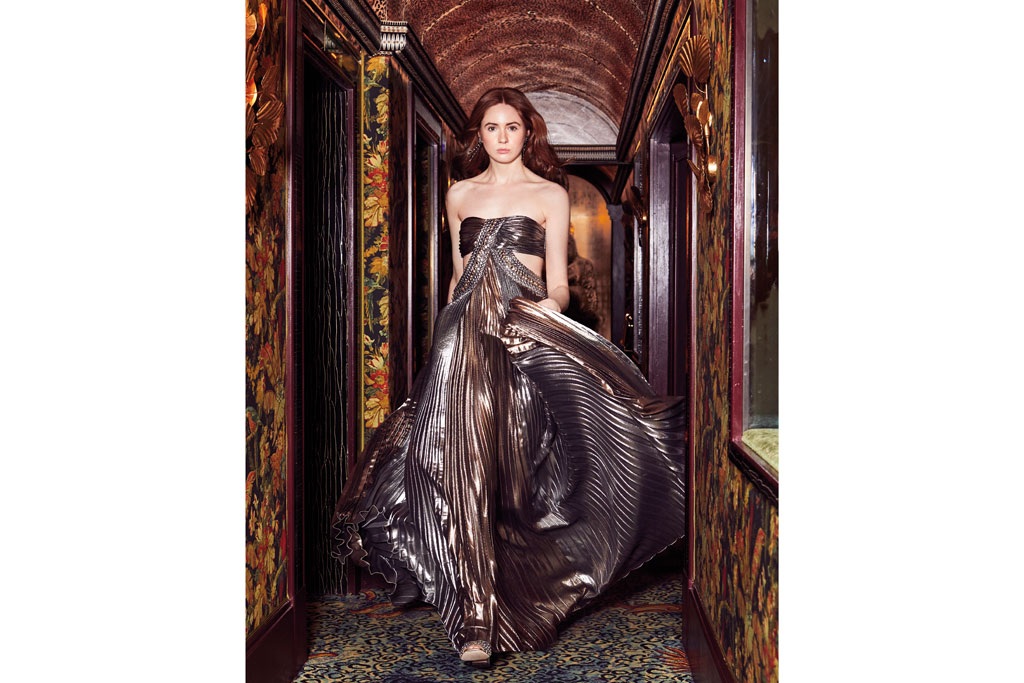 'It takes a small miracle to get a film made from start to finish,' she says. 'Even from having the first idea it takes a lot of discipline to sit down and actually write a feature film script. Then once you've done that and made it better and better and better, then you have to embark on this mission to get people to believe in it and actually fund it.'
"I inherited it from my mother who loves all things ghost-related – haunted stories, sticky things, scary horror films"
Gillan did all of that, all the while making the Jumanji movies (the next one is out this Christmas), continuing in the Avengers franchise and recording Call of the Wild (a live action animation) and last year's indie flick All Creatures Here Below, with Jennifer Morrison. For someone who is often cast as happy-go-lucky her work ethic is fierce and her ambition strong. 'The main thing I've learned from making a film [she had made a couple of shorts before The Party's Just Beginning] is you need to be proactive and you need to be self-generating and that's what is going to get you there. All the time you've been complaining about how hard it is to do? Maybe stop doing that and turn all of it into actually making something.'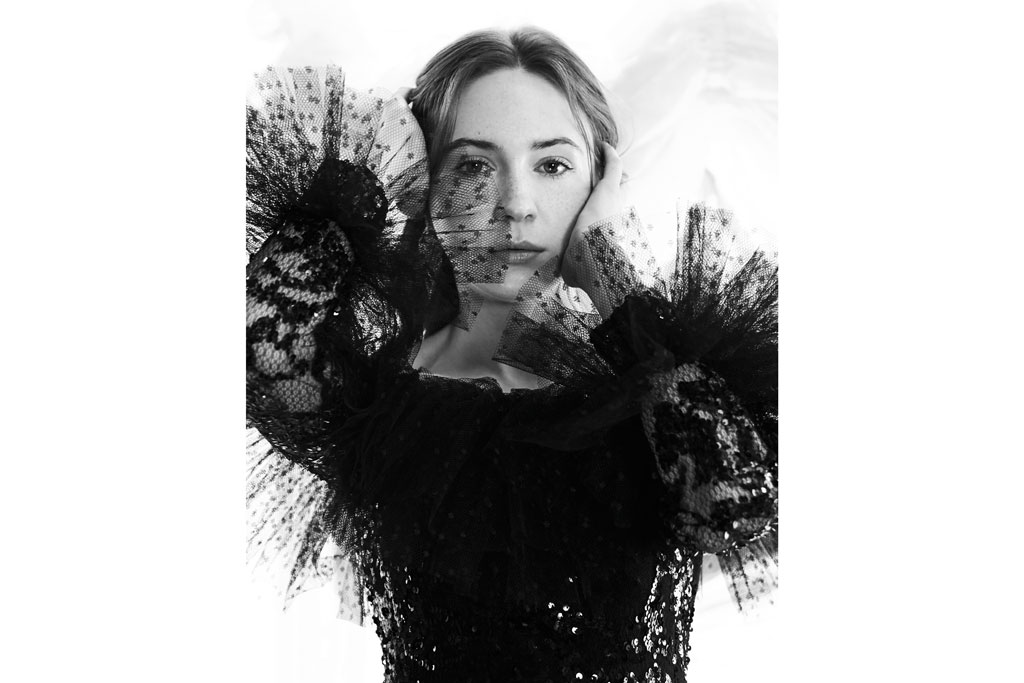 Gillan, 32, is a success already but she still has 'so many more ambitions to fulfill.' Next, it won't surprise you to learn, is 'the horror stuff'. 'I think I inherited it from my mother who loves all things ghost-related – haunted stories, sticky things, scary horror films. My first memory of any film was Little Shop of Horrors. Then I got into cheesy 90s slasher films like Scream, I Know What You Did Last Summer, all of those. Then I started to find these great horror films, like The Shining and The Exorcist. I remember being truly terrified, like I couldn't sleep… and that was really exciting.'
It must have been that frisson born of fear that led Gillan to write The Party's Just Beginning. Why else would an actress who'd already cracked Hollywood want to take a further leap in to the unknown – and unyielding – world of film-making? 'I wrote that film when I was like 24. I was still living in the UK then and I remember I had just finished working on Doctor Who, so it felt like a new chapter in my life. I just had all of these ideas in my head. Every time I'd listen to music, they'd just start brewing and I could visualize entire scenes. Then I decided that I wanted to be the person to tell that story as the filmmaker, so I started taking short film classes.'
The film she eventually got made is a requiem for a suicide and it is set in her hometown of Inverness. The idea came to her in part on reading a statistic that suicide rates in the Highlands were significantly higher among young men than anywhere else in Scotland, in fact they are one of the highest in the whole of Europe.'That really confused me because I was like, I've grown up there. It's idyllic. I mean it is a lovely way to grow up so why is this happening?'
When we speak to Gillan she is in Los Angeles, her current hometown. It could scarcely be further away, both in miles and in culture, from Inverness.'It's hard to call yourself a town girl when your town is Inverness because it's incredibly rural. But I don't know if I'd say I'm a city girl or a country girl either. I'm an actress – this year I've lived in Atlanta and Berlin for the majority of it – so I'm a bit of a nomad really. I have bases, I guess, in Los Angeles and New York, and of course they're really, really, different. It all makes me miss Inverness a lot, so I try to go back as much as possible.'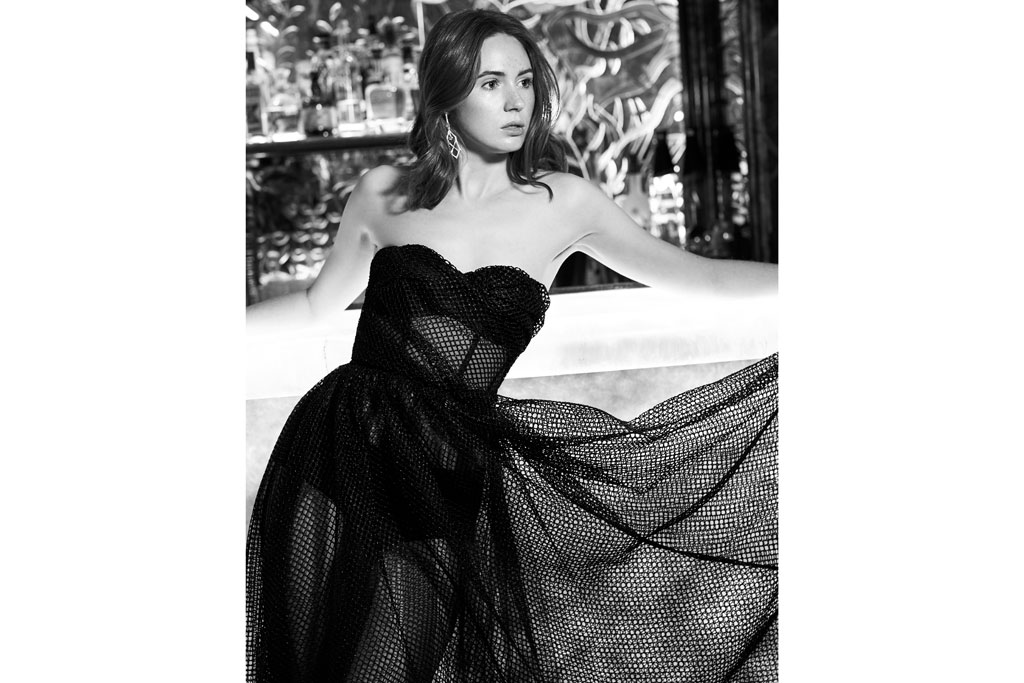 Would she move back permanently? 'There's a huge part of me that just wants to like get a castle in Scotland. I'd just be really dramatic all the time and drink out of goblets, but I think the novelty might wear off.' Career-wise, she says, it's most likely that she'll end up somewhere between New York and Los Angeles, even though she says she'll never stop looking at houses for sale back in Scotland.
With America her current base she finds herself both spectator and participant in the political Punch and Judy show that is the Presidency of Donald Trump. 'I mean, it's wild. I've never seen such a separation sweeping a country, and that goes for both America and the UK at the moment, with Brexit. It's fascinating but I'm hoping that the pendulum swings back soon and everybody can be a little bit more at peace with one other.'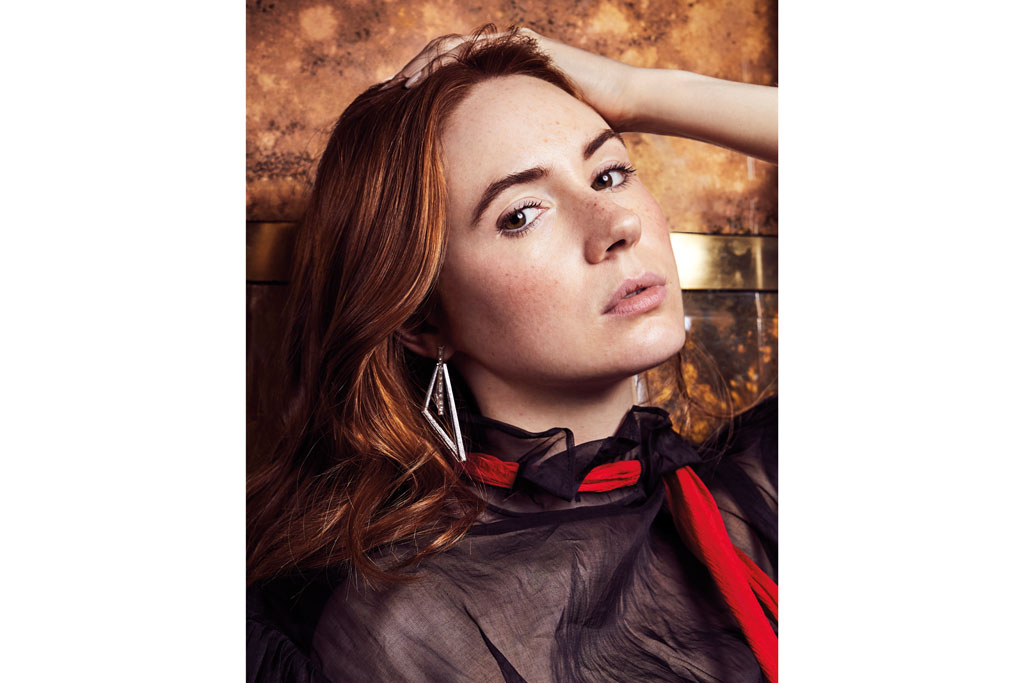 She concedes that many of these flames have been fanned by the influence of social media, a technology that she adores. 'I love Instagram. I love the visuals of it. However, I do try to keep a lid on how much I'm using it because it is addictive. You've got to be careful to not become reliant on that validation that comes from posting something and getting an immediate response. But ultimately, it's a good thing, and it can be used to bring people together.' She loves Instagram so much, she says, that if she does ever find those VHS tapes of her early horror films with Dad covered in ketchup she'd post them straightaway. Which only leaves the question of where next for Karen Gillan – director, actress, horror svengali or all three?
'It's a question I'm asking myself at the moment! Because right now it does feel like I've got two careers going and the directing has definitely become even more an option for me now having made the film. I made another short film as a filmmaker earlier this year just to get the practice in, and that's full horror, so I'm quite excited about that. But what I really want to do is to just keep telling stories.'
Jumanji: The Next Level is out on 13 December; The Party's Just Beginning out 1 December; Spies in Disguise out 26 December 
MORE INTERVIEWS:
Maid of Steel: Interview with Joanne Froggatt / Bollywood Brit: Interview with Amy Jackson
---