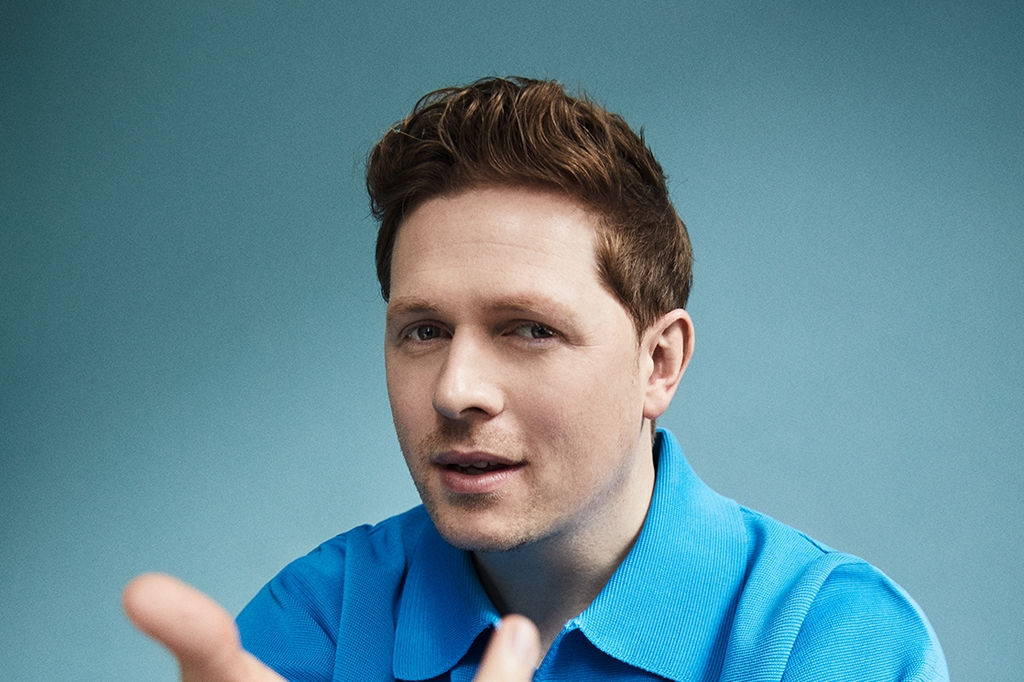 'These Are The Stories I Want To Tell And Be Part Of': Scott Arthur On Steeltown Murders – Interview
Steeltown Murders is streaming now on BBC iPlayer
If you've been watching Steeltown Murders on BBC, you'll know Scott Arthur as a young DCI Paul Bethell, a police officer on the hunt to catch the killer of three young women in Port Talbot in the 1970s. Or perhaps you recognise him as Peter Fleming from Borg vs McEnroe, or as Thoms in Bridgend. We sat down with Scott to chat all things Steeltown Murders and the pleasure of working on a Welsh series.
Interview: Scott Arthur On
Steeltown Murders
Hi Scott, how's life going at the moment? 
Hi Olivia, life is pretty good at the moment thanks, I can't complain.  
You're currently starring in Steeltown Murders – can you give us an elevator pitch for the show?
Steeltown Murders is a true crime drama based on the Llandarcy Murders in 1973, when three young women in the Neath/Port Talbot area of South Wales were killed within three months of each other, two on the same night. The series, which is set in both '73 and 2002, focuses on the hunt to catch the killer of these women, and the incredible story of how – in the first case of its kind – the mystery was solved almost 30 years later using pioneering DNA evidence. It's also a portrait of a town and community dealing with these unsolved murders and asks the question, can justice ever truly be found?  
You play the young version of DCI Paul – how would you describe him? 
Paul is one of the youngest detectives working within the Port Talbot branch of the south Wales police. He's incredibly passionate about his work and desperately wants to be at the forefront of the case, despite him being a junior. Without giving too much away, he's determined to catch this man, as is everyone, but Paul finds himself having to really fight his corner at times, which often gets him into some sticky situations. The only one who thinks he might be onto something is his best friend and colleague, Phil Bach Rees. 
This is partly a period drama in a way; what was it like researching that era and getting to grips with playing a younger version of a character?
1973 was a fascinating era to research, mainly as I couldn't believe the similarities to today. Britain was in the middle of an energy crisis, miners up and down the country were on strike, unions were in a stand-off with the government, and a war was happening overseas that was skyrocketing the price of fuel – sound familiar? On the other side of that, the UK's music scene was the envy of the world, and Wales had a national rugby team who were arguably the greatest side anyone had seen. Regarding playing a younger version of a character, I didn't really have too much time to dwell on it, and equally I don't like to think about it too much otherwise I get too in my head about it all, but most of the hard work was already done by the brilliant writing of Ed Whitmore and the incredible hard work of the crew and design team who effortlessly transported us there with the costume and sets.
Did you work with Philip Glenister, your older version, at all to discuss creating the character? 
Yes, we sat down for a day with Marc Evans, the director, and Nia, our dialect coach, to nail down the accent as well as discussing any ideas we both had for Paul. Luckily, Phil and I were both on the same page. The only thing missing was that we hadn't met Paul [the real man th two actors portray] yet – that happened on the eve of the first day of filming. A few of the cast and crew went for dinner and Paul sat in between me and Phil, so we quizzed him the whole night. It almost felt like the missing piece of the jigsaw.
How else did you prepare for the role?
I watched quite a lot of crime docs and read all the episodes of Steeltown over and over again. I wanted to know the story inside out as well as making sure I didn't miss any vital bit of info that could help me get into the mind of Paul.
As a Welshman, how does it feel to be telling a Welsh story and working with BBC Wales? 
To be part of any Welsh story is always an honour and something I'll never take for granted. Getting to work in Wales isn't something that comes around regularly either, so it always feels that little bit more special.
Our readers might also recognise you from Borg/McEnroe. Any standout memories from that film? 
I loved working on Borg/McEnroe from start to finish. I'll always remember the day I walked into the makeup trailer and Stellan Skarsgard was in there. We didn't have any scenes together, but I was lucky enough to spend an hour that morning just chatting to him about life – it was a real pinch me moment.  
What has been your favourite project to date? 
Steeltown Murders. It was such a special job to be part of. I'll never forget it. 
Who has been your favourite actor to work with in the past?
David Tennant. It was only for a couple of days, but he's hands down one of the nicest humans you could meet.
Which co-star did you learn the most from? 
Shia LaBeouf. He's one of the greatest actors of my generation.  
What's your dream role? 
Apart from playing Richard Burton or James Bond, it's a dream being back in Wales working on a Welsh drama. These are the stories I want to tell and be part of.  
What's something you'd like to do more of? 
Theatre. When it's good, there's nothing else like it.
What did you want to be when you were growing up? 
Oh, this changed every week. I guess that's why I ended up being an actor.  
If you could give advice to your 15-year-old self, what would it be?  
This too shall pass.  
Quick Fire
I'm tuning into… Succession – it's incredible.  
What I'm reading… Bill Bailey's Remarkable Guide to Happiness  
The last thing I watched was… The Last of Us 
What I'm most looking forward to seeing… Motive and the Cue by Jack Thorne at the National Theatre
Favourite film of all time… Brassed Off or Twin Town… Don't make me choose.
Band/singer I always have on repeat… I'm going through an Oasis patch at the moment. They really need to sort it out and get back together.  
My ultimate cultural recommendation… Go to your local theatre. Support them. They need it.  
Cultural guilty pleasure… ABBA…
Watch all four episodes of Steeltown Murders on BBC iPlayer. bbc.co.uk 
Featured image by David Reiss (cropped).