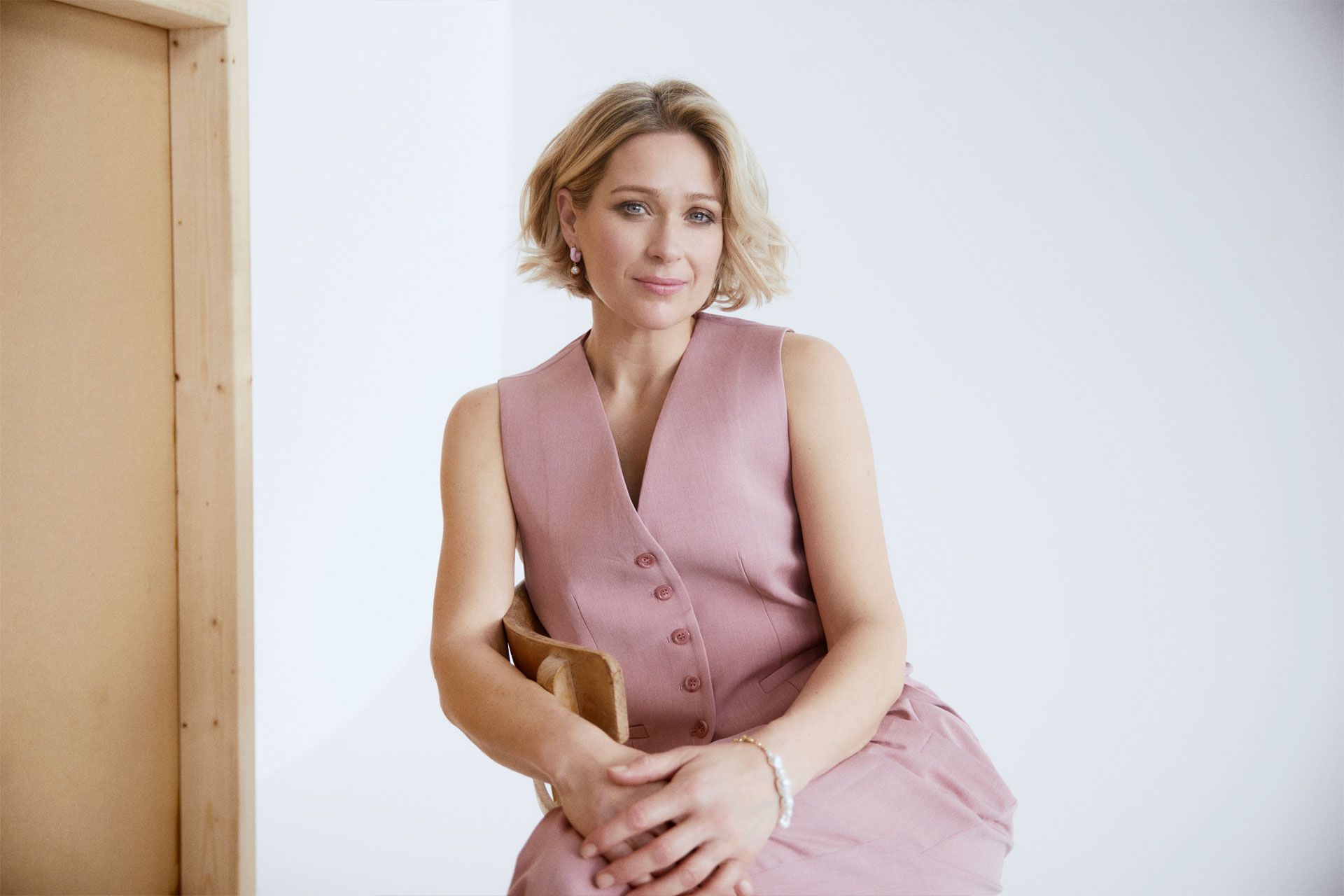 My Cultural Life: What Actor Sian Brooke Is Loving Right Now
Sherlock actor Sian Brooke is brushing up on her politics and jamming to Stevie Wonder ahead of starring in Blue Lights later this month.
Quick-Fire Interview With Actor Sian Brooke
A Little About Blue Lights
What can we expect from Blue Lights? 
Blue Lights tells the story of three rookie police officers as they start their career set against the back drop of Belfast. It's a peep behind the curtain of what it takes to do that job and how they cope.
And you play Grace – one of the rookie police officers – how are you feeling about it?
The team behind this is hugely talented. The writers Adam and Declan have created such a complex and real character in Grace. My job was just not to mess it up! It required a lot of stamina, especially running in the stab proof vest which weighs a ton… But thankfully I'm only pretending – so not as much stamina as it takes to do the job for real! 
How did you prep for the role?
We spent time with officers just out of training and were lucky enough to shadow officers on shift which was fascinating. 
My Cultural Life – What I'm Loving Right Now
I'm tuning into…  The Rest is Politics podcast. Hooked from day one. Refreshing and insightful in a sometimes crazy world.
What I'm reading… Geena Davis' Dying Of Politeness. What a woman – a true icon and a very honest autobiography. 
The last thing I watched was… The Banshees of Inisherin. A masterpiece of filmmaking, and I've always loved Martin McDonagh's work on stage and screen. 
What I'm most looking forward to seeing… Standing At The Sky's Edge at The National Theatre. I'm a big Richard Hawley fan and those songs mixed with the incredible voice of Maimuna Memon. I cannot wait!
Favourite painting… Right now – I'd have to say David Hockney's A Year in Normandy. I was so lucky to see it last year in Bayeux and it's staggeringly beautiful. 
Favourite film of all time…This is so hard! Well… It probably has to be The Princess Bride. The first video my dad bought us and a bit of true escapism. It's genius!
Singer I always have on repeat… Stevie Wonder. I have my mum to thank for introducing me to this legend when I was little. 
My ultimate cultural recommendation… When I was a student, I used to go to the BFI Mediatheque. You can go grab a booth, put the headphones on and delve into their incredible archive, all for free.
Cultural guilty pleasure… GoggleBox. I could watch it for hours. My favourites are Giles Brandreth and Sheila Hancock. 
Sian Brooke leads in police drama Blue Lights, out 27 March on BBC One and BBC iPlayer.