Mayfair's iconic dining emporium sketch has been transformed into a festive winter wonderland through a series of immersive installations, titled 'Christmas here, there and everywhere'.
Designed in collaboration with a number of leading artists, florists and prop makers, the exhibition explores Christmas rituals and traditions from all over the world.
There are five installations, each celebrating different customs – the first being in the venue's entrance hall and main reception. Here award-winning florist and creative director Carly Rogers has brought together a team of prop makers to transform the entrance into a fairytale succession of Christmas scenes. Alongside this Piers Atkinson has designed a front window display, featuring pieces worn by everyone from Lady Gaga to Kate Middleton.
In The Glade sits an enchanting floral creation from Figa & Co's creative director Kim Beedie titled 'A storm in a tea cup'. Winter leaves and faded blooms spiral out of a china teacup, with a vortex climbing upwards into a luminous snow-cloud.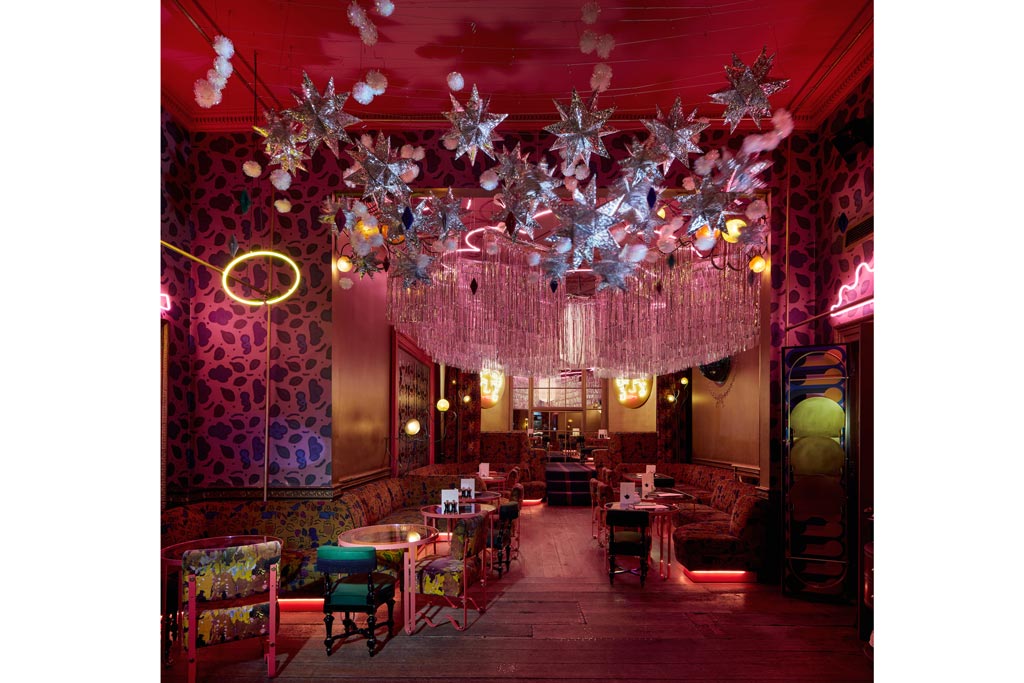 The pink Parlour has also been transformed with the help of Shoreditch-based paper art studio Pom Pom Factory. They've created a series of decorative structures inspired by the Christmas Parol, a traditional star-shaped ornament found in the Philippines. And as if the room wasn't picture-perfect enough already, it's now adorned in mirror starburst wallpaper gems, pom poms and a giant origami bow – all brought to life through a Kaleidoscope-like video created by animation collaborator Ping.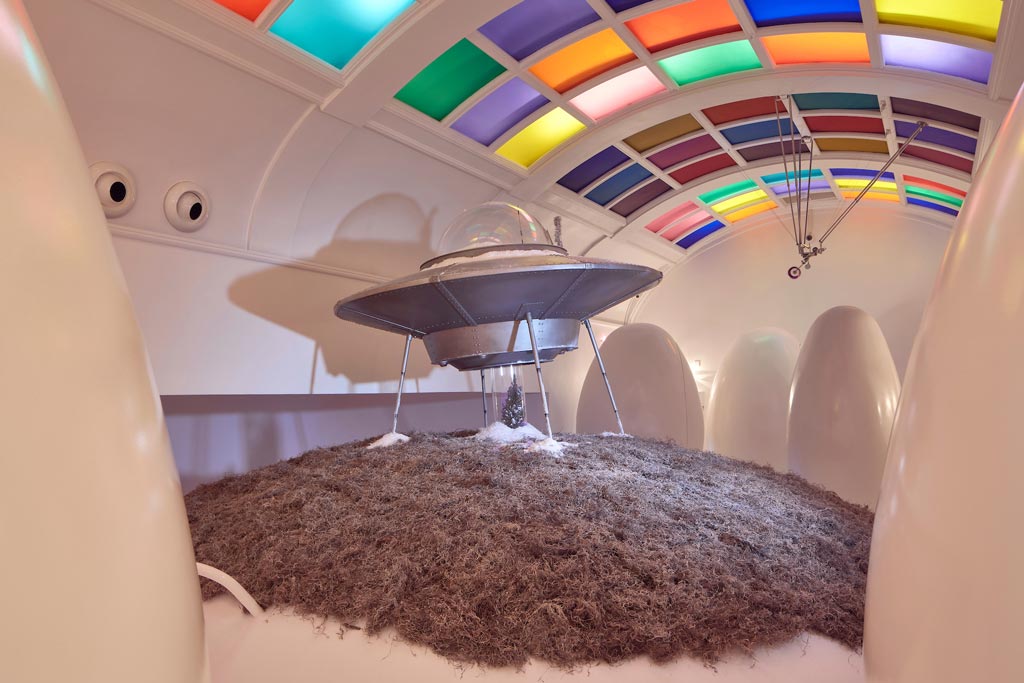 Over in the world famous pod-style loos, meanwhile, you'll come across a four-metre wide flying saucer – another project from Rogers – depicting a scene of a far-away universe where a UFO has landed.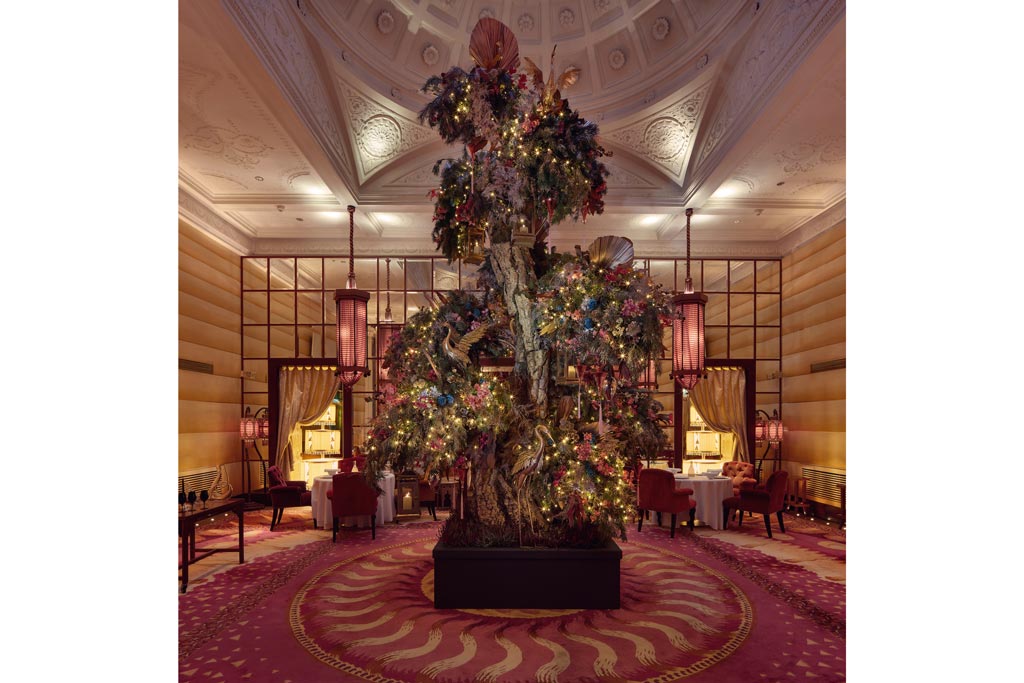 Last but certainly not least you have Ricky Jackson's opulent Christmas tree, positioned in the three-Michelin starred Lecture Room and Library. This 4.5 metre creation brings to life the opulence of 18th century Russian courts, inspired by the colours and egg-shaped ornaments of Fabergé.
Alongside the installations, CÎROC have created some special festive cocktails in the Glade and Parlour, and a Christmas afternoon tea will be available in the Gallery.
---