Some of the greatest names in art history were in the building this morning at Sotheby's on 22 February.
These impressionist, modern, surrealist & contemporary works of art were led by the unveiling of one of Picasso's greatest portraits, going for $50 Million.
Sotheby's Unveils Picasso Portrait

Above, is FEMME AU BÉRET ET À LA ROBE QUADRILLÉE (MARIE-THÉRÈSE WALTER), dated 4 D 37 (upper right), oil on canvas, 55 by 46cm. 21 5/8 by 18 1/8 in. Painted on 4th December 1937. In the region of $50 million.
The viewing had on display two portraits by Pablo Picasso, both from crucial turning points in the artist's career. The other, LE MATADOR, is dated 23.10.70. on the reverse. Oil on canvas, 146 by 114.3cm.57 1/2 by 45in. Painted on 23rd October 1970. Est. 250,000,000 to 350,000,000.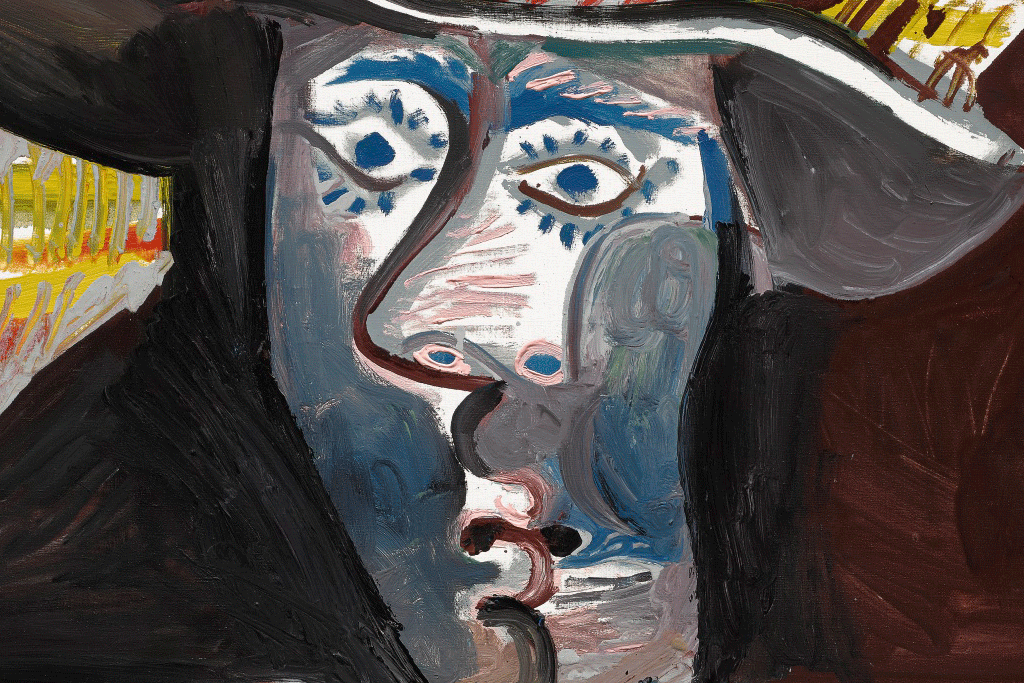 The line-up also included:
A Maquette for Antony Gormley's Angel of the North, marking the landmark's 20th anniversary.
Three Gerhard Richter canvases, including a work unveiled at documenta 7 in 1987 (the show that lead Richter toward abstraction) and also a rare colour chart from the 1970s.
Two paintings by Salvador Dalí, rediscovered in the collection of Argentinian Countess de Cuevas de Vera
David Hockney's swimming pool, unseen since 1989.
14 of the Best Current Exhibitions in London
A Chandelier that lights Alberto Giacometti's post-war vision with magical shadows.
One of only twenty-five painted glass bottles by René Magritte, last seen in the sale of his estate in 1987.
A painting by Britain's most valuable living artist, Peter Doig.
Andy Warhol's African Elephant (1983) from the Endangered Species series depicting animals at high risk of extinction.
The C&TH Guide to the Best Exhibitions of 2018
A snowy mountainscape by Rudolf Stingel – his first landscape to come to auction.
Blaze of colour – a Fauvist work by André Derain's sojourn in the South of France.
The auction debut of Umberto Boccioni, Italian Futurist trailblazer.
Getty Images Exhibits Photos of Women, By Women
The Picassos are on exhibit for the public through 28 February.
Impressionist & Modern Art Evening Sale: 28 February 
Surrealist Art Evening Sale: 28 February 
Contemporary Art Evening Auction: 7 March
Where else to take yourself this week? Consult the Town Culture Diary.
---