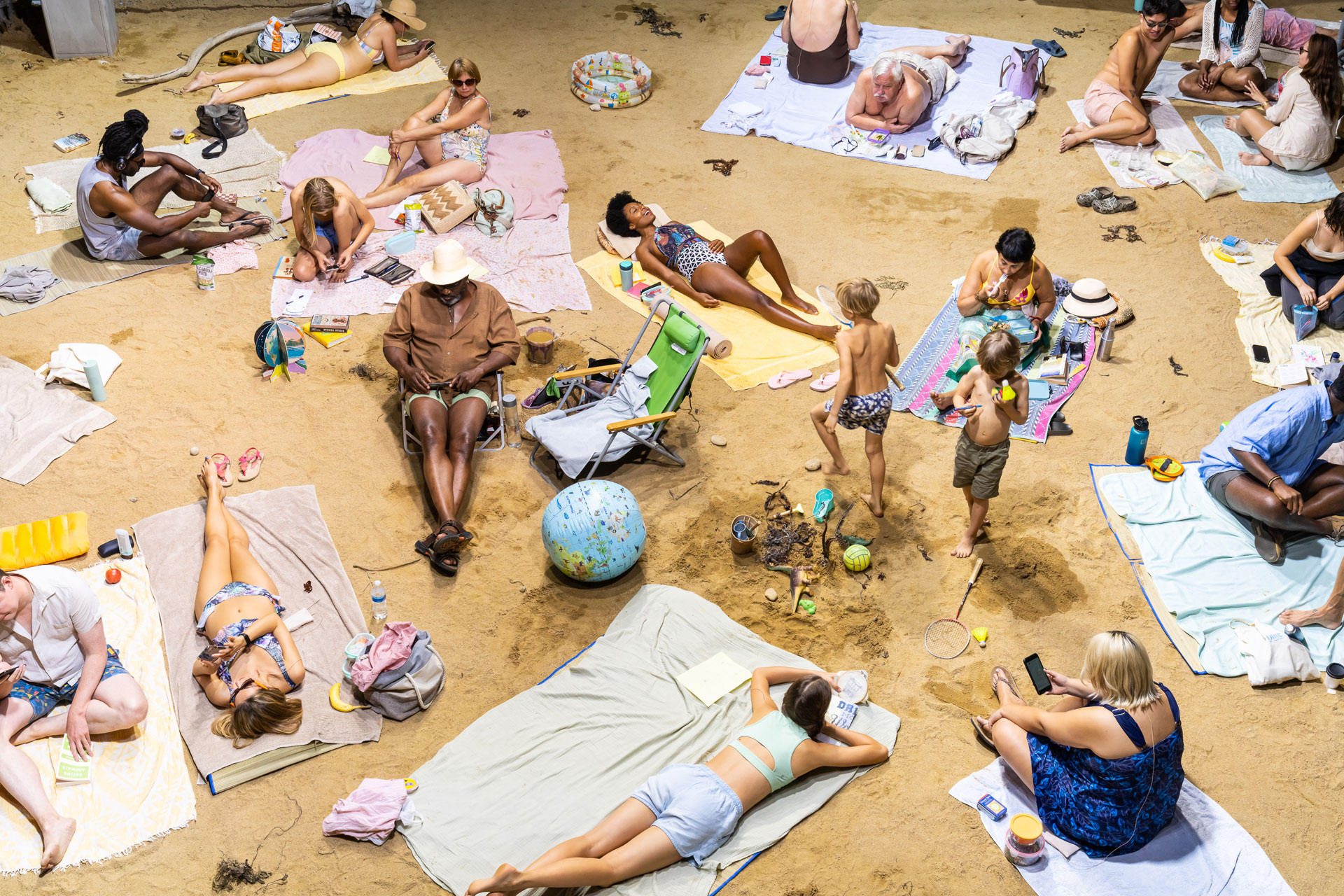 An Award-Winning Climate Change Opera is Coming to London
---
'Sun & Sea' will be shown at The Albany next summer
Lithuanian beach opera Sun & Sea is bringing the conversation surrounding climate change into the theatre sphere…
Following a myriad of environmental documentaries, The Earthshot Prize's debut and an inescapable buzz surrounding COP26, it was only a matter of time before climate change became the subject of a theatre show.
Guaranteed to be an intriguing and eye-opening production, Lithuanian beach opera, Sun & Sea will premiere next year – 'an urgent exploration of our relationship with the planet, the threat climate change presents and the dangers we face if it is ignored,' as LIFT, London's biennial international festival of theatre, explains.
The thought-provoking show – co-produced by the biennial international festival of theatre, as well as arts venue The Albany and art gallery Serpentine – is the first to be announced as part of LIFT's new festival programme, and is also part of the Mayor's London Borough of Culture 2022. And the opera has already received critical acclaim, winning the 2019 Venice Biennale's most prestigious award, the Golden Lion.
Comprising an all-female creative team, including director Rugilė Barzdžiukaitė, librettist Vaiva Grainytė, and composer Lina Lapelytė, the opera will be staged at The Albany next summer, where the scene will be set on a beach and unfold on a loop over several hours.
'A crowded beach, the burning sun, bright bathing suits and sweaty palms and legs. Tired limbs sprawling lazily across a sea of towels. The rumble of a volcano, or of an airplane, or a speedboat. The squeal of children, laughter, the sound of an ice cream van in the distance. Sunbathers sing languid songs of worry, of boredom, of almost nothing. Songs of early morning flights and half-eaten sandwiches in the sand, the crinkling of plastic bags whirling in the air then floating silently, jellyfish-like below the waterline. Stories that glide between the mundane, the sinister and the surreal. Witness from above as an afternoon at the beach reveals a mesmerising exploration of the relationship between us and our planet.' – LIFT
Kris Nelson, Artistic Director and CEO of LIFT, said of the production: 'It's a theatrical experience like no other. The piece shifts our perspective and asks us to look at the lives we lead and our impact on the planet differently. We're so pleased to be partnering with The Albany, Lewisham Council and Serpentine to realise this unforgettable artwork here in London.'
Catch 'Sun & Sea' at The Albany from 23 June – 10 July 2022; liftfestival.com
Main image: (c) Elon Shoenholz Los Angeles October 2021
The C&TH Culture Radar: What To Watch, Read and Listen To This Month / Theatre to Look Forward to in 2022