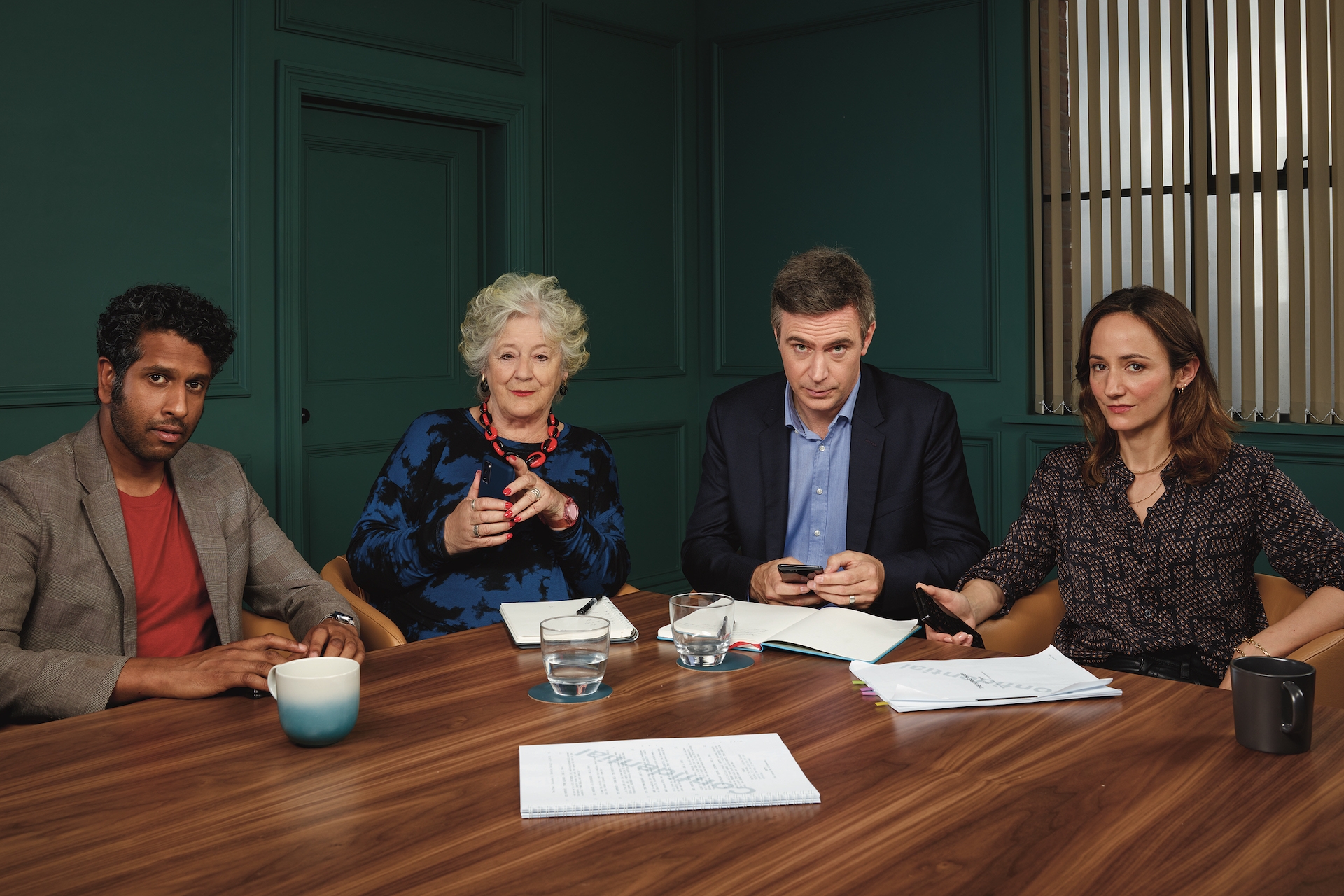 Your First Glimpse of 'Ten Percent', The British Remake of 'Call My Agent!'
The star-studded British remake of Call My Agent! lands in spring 2022
Inspired by Netflix's award-winning series Call My Agent!, Ten Percent is your new must-watch show.
First Images and Celebrity Cameos Revealed for Ten Percent
It's the French comedy that took Netflix (and British viewers) by storm over the pandemic, and won Best Comedy at the International Emmys and Best Foreign Language Series at the Critics' Choice Awards in 2021.
Now, Call My Agent! has been remade in English, and will arrive on Amazon Prime in spring 2022 with an all-star cast that's just been announced. The British show is called Ten Percent, a direct translation of the show's original French title, Dix Pour Cent.
Ten Percent is set in a London talent agency and follows its close-knit team as they scramble to keep their A-list clients happy and business afloat after the sudden death of the agency's founder – all while navigating personal and relationship dramas, too.
Directed by John Morton, who previously wrote and created comedies such as W1A and Twenty Twelve, Ten Percent retains the essence of the French original but relocated to London, while also incorporating the director's unique British sensibility, and introducing new storylines.
The series stars Jack Davenport, Lydia Leonard, Maggie Steed, Prasanna Puwanarajah, Hiftu Quasem, Fola Evans-Akingbola, Rebecca Humphries, Harry Trevaldwyn and Jim Broadbent as the beleaguered talent agents fighting to keep the agency going.
However, like in the French original, one of the most charming elements of Ten Percent is the celebrities who make cameo appearances in each episode as talent agency clients. Emma Corrin, Himesh Patel, David Harewood and Clemency Poesy are the latest names confirmed to star as themselves in the series, alongside the previously announced Helena Bonham Carter, Olivia Williams, David Oyelowo and Dominic West.
Excitingly, one of Ten Percent's stars will appear on the cover of the March/April issue of Country & Town House, out 4 March 2022. But can you guess which one?
READ MORE
The C&TH Culture Radar / Conversations With Friends: Plot, Cast, Trailer