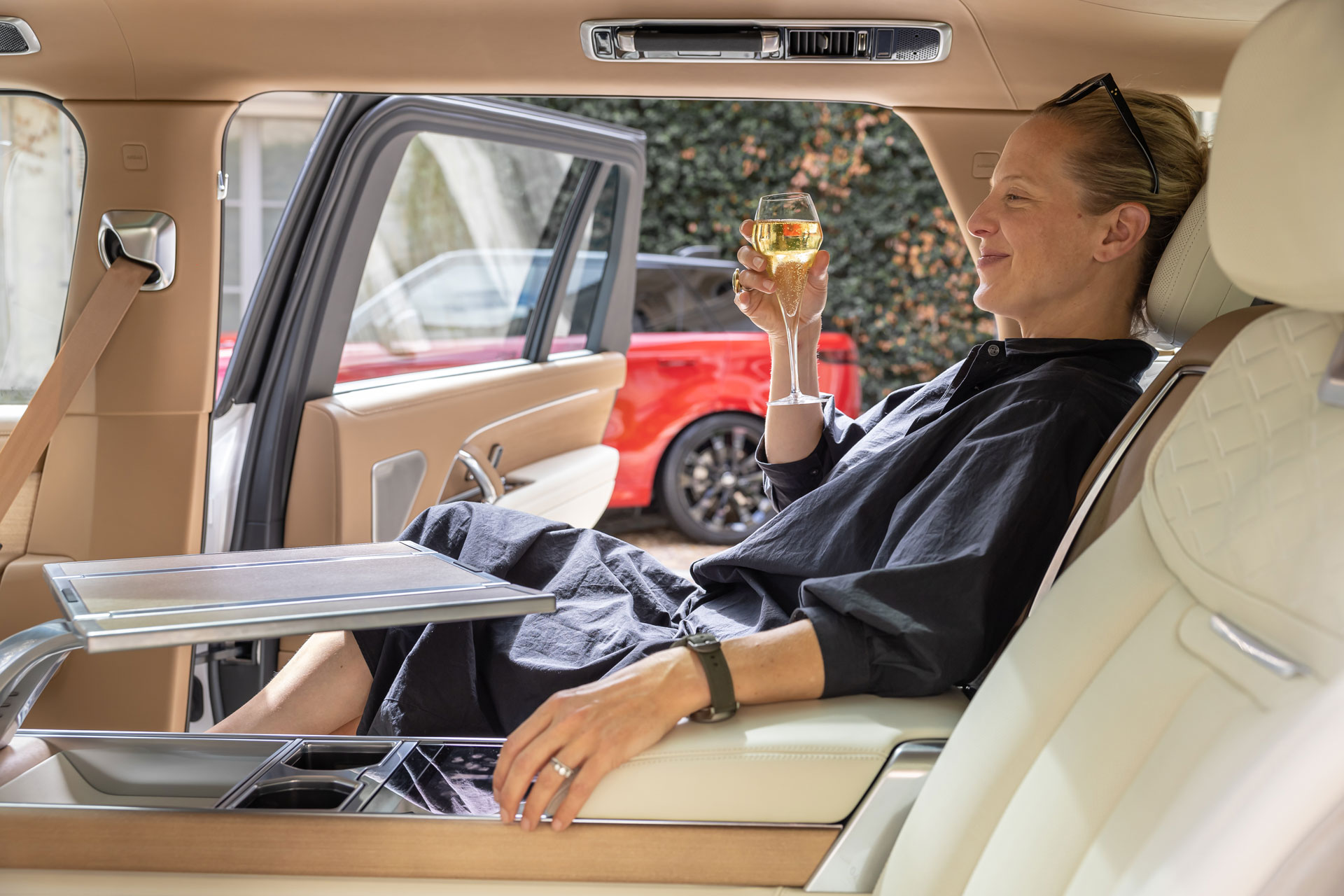 The Cars Fit For Our Queen
---
Lucy Cleland takes a closer look at the new Range Rover Sport, a royal favourite
Jaguar Land Rover had the rare accolade of holding three Royal Warrants – one for the Queen, one for Prince Philip and one for King Charles. Lucy Cleland tests out the new Range Rover Sport to find out why the Queen loved them so much
The Range Rover Sport: A Car Fit For Our Queen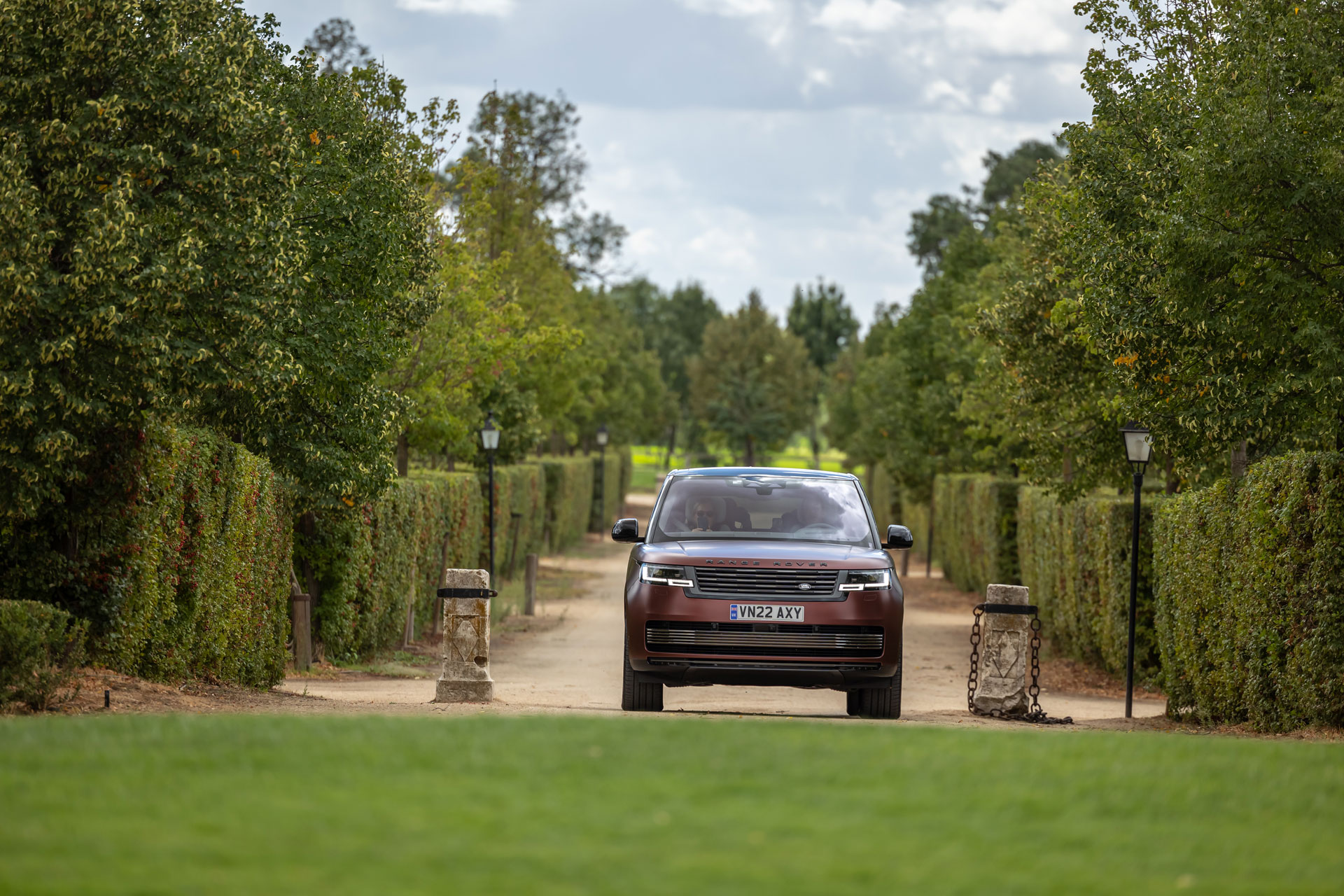 It's not something you'd ever read in a press release or used crassly in marketing to boost sales, but Land Rover Jaguar is the car company that accompanied our Queen for the duration of her entire reign, including to her final resting place on Monday 19 September 2022.
The Jaguar hearse that bore her so beautifully from Westminster to Windsor was rubber-stamped by the Queen herself, who had a say over the design of the vehicle that was to carry her body and which was built by Jaguar Land Rover. Just like her husband Prince Philip, of course, who apparently spent nearly 20 years custom-designing a Land Rover Td5 Defender 130 to carry his coffin to St George's Chapel in Windsor.
This speaks volumes about the car marque that stands as much for British values as the very monarch herself. Classic, respected, reliable, long-lasting, tough, unflashy – it gets the job done, perfectly. And now there's a new member of the family – just like we have a new King. 
As the journey to electrification continues apace (there are of course already fully electric, plug-in hybrid and mild-hybrid models, but by the end of this decade all the Jaguar and Land Rover nameplates will be available in pure electric form), I recently put the latest plug-in hybrid Range Rover Sport to the test myself on a mini road trip on the streets of the city of Madrid and then some off-roading in the countryside. The first all-electric Range Rover is due in 2024.  
First off, the feeling of being behind the wheel is, how can I put it, 'imperious'. You are elevated, observant of your fellow drivers but somehow removed from them too – perfect for a royal, in fact. A lot of this is down to the noise cancelling in the cabin. You're in your own little world and it's quite wonderful, unperturbed by aggravating sounds, you feel perfectly tranquil. Which is handy when you're negotiating Madrid's slightly mad roads (and drivers). No one is going to cross you. You're far too magnificent. Watch your speed though, 70mph feels like 30 in a 'normal' car. There is no doubt this Range Rover lands you squarely in the uber-luxury SUV category but of course, it's going to be equally at home on less smooth and urban terrain.
Cue a two-hour spin north of the city on twisty roads and through bosky landscapes that reminded me of South Africa to the stunning Finca Aldeallana, a boutique hotel that combines chic elegance and unspoilt rural bliss, over 700 acres of it, in fact. It was here that the qualities of Range Rover, renowned the world over and probably why the Queen always put such faith in the marque, really showed what it was made of. The video embedded here doesn't show the true challenge of the terrain we were going over. The left-hand drop into a gnarly pothole would have put most cars out to pasture, it was that deep. The Sport, of course, didn't bat an eyelid. Hairpin rustic bend? Hardly broke into a sweat. There are many settings to play with that comfortably accommodate any kind of obstacle you may come across, of course. What I really mean to say is that country or town, smooth or rough, stylish or rugged, this sporty devil does a job fit for a queen. 
Specs: Range Rover Sport P510e
Top Speed: 150 mph 
Acceleration: 5.2 secs
Maximum Torque: 700 Nm
Electric Range: (Up to) 70 Miles
Prices from: £80,000 landrover.co.uk