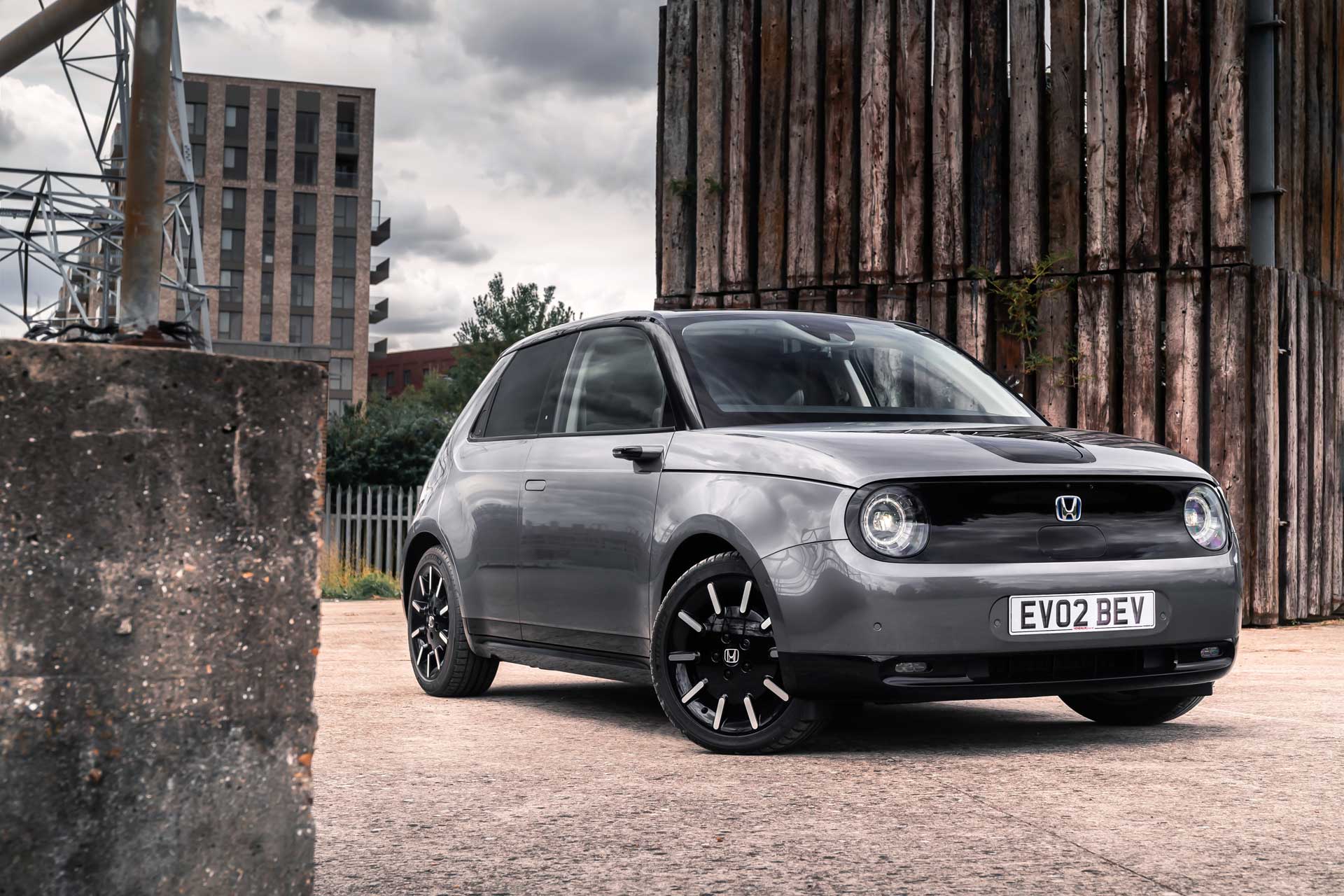 Honda e — The Green Lane
---
This week's car is a real attention seeker
Motoring editor Jeremy Taylor and sustainable fashion expert Jessica Saunders discuss the unfeasibly cute Honda e in this week's Green Lane.
The Green Lane: Honda e Review
JS – We have the opportunity to drive a lot of electric cars but nothing came close to the Honda e for attention seeking. It genuinely gets more people talking than any Ferrari or Porsche – which is an achievement in itself.
JT – Yes, seven days driving an e brought celebrity status. I think most people had no idea what it was really. The Honda is also the perfect answer to those drivers who say electric cars are boring.
For once, let's start with the bad points. There are two – the price and the range from a modest 35.5 kWh battery. Fairly fundamental but insurmountable.
The electric battery doesn't take long to recharge but only offers a maximum of 120 miles. However, we were unable to charge it beyond 105 miles and, driven at 60mph, that number tumbles away quickly.
And it's not cheap – around £35,000. That makes the e the Gucci handbag of city cars, for those who want to look the part and don't mind the price tag.
Well, we thought the Mini Electric was expensive but at least it had a little more range. Another slightly annoying point about the Honda is that there is no dedicated space for the cumbersome charging cable. Because the range is so small, we needed to carry the cable everywhere and it ate up valuable boot space.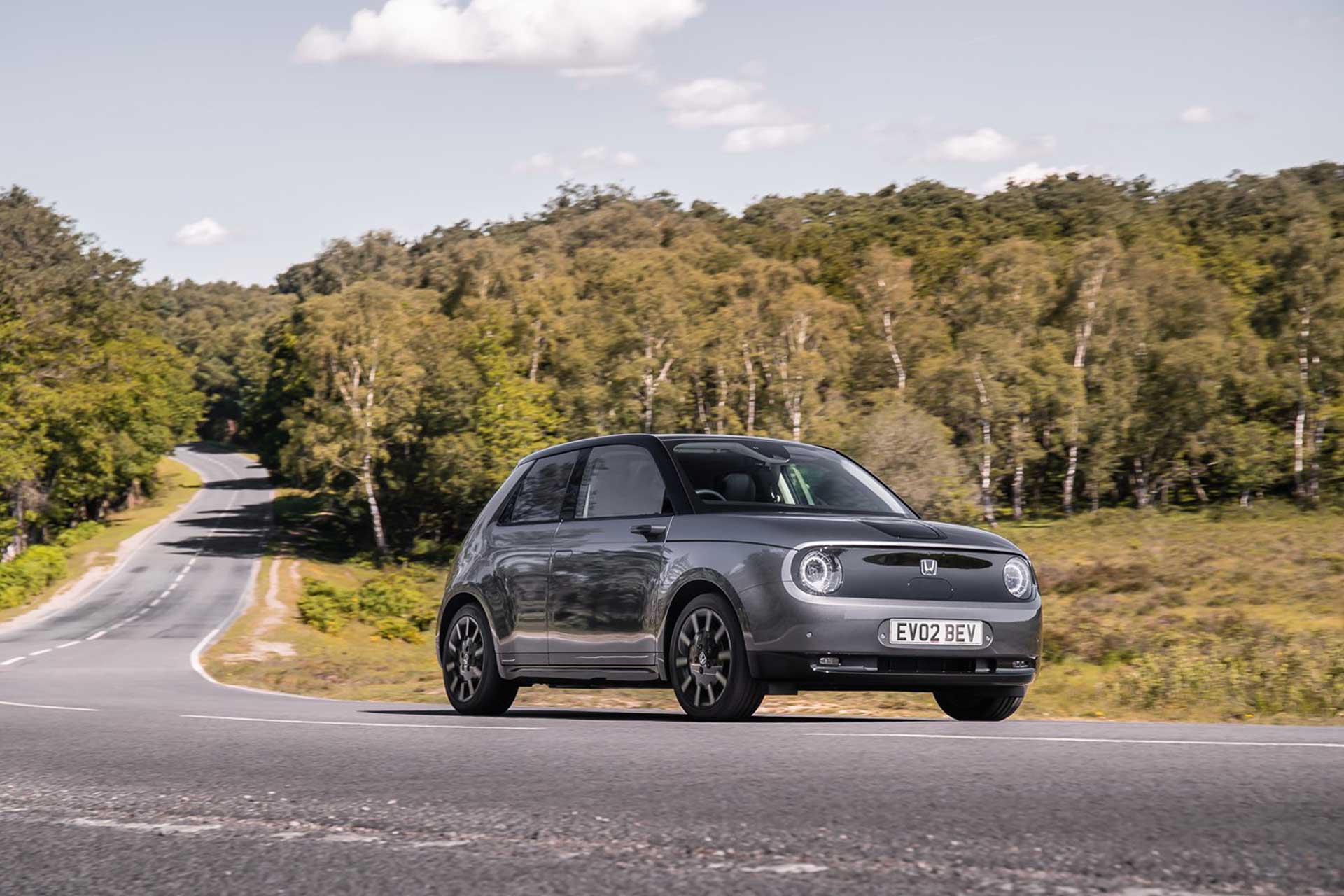 Really this is a car for town drivers only. I did take the e for a zoom up the M4 but apart from admiring glances, the Honda didn't feel at home in the fast lane. It does offer cruise control and a safety system to keep it in lane but forget long commutes.
But the flip side is that around town the e is stylish, simple to park and zips away from the traffic lights. And because of those tiny dimensions, it makes a U-turn faster than Liz Truss.
True and what a great place to sit. The lounge-style interior is more futuristic than any rival supermini. Both the driver and passenger get 12.3-inch, individual touchscreens that run across the dashboard almost from door-to-door.
Lots of fun but potentially distracting, I'd say. When not used to change various car functions, Honda offers a relaxing wallpaper backdrop, just like a home computer screen.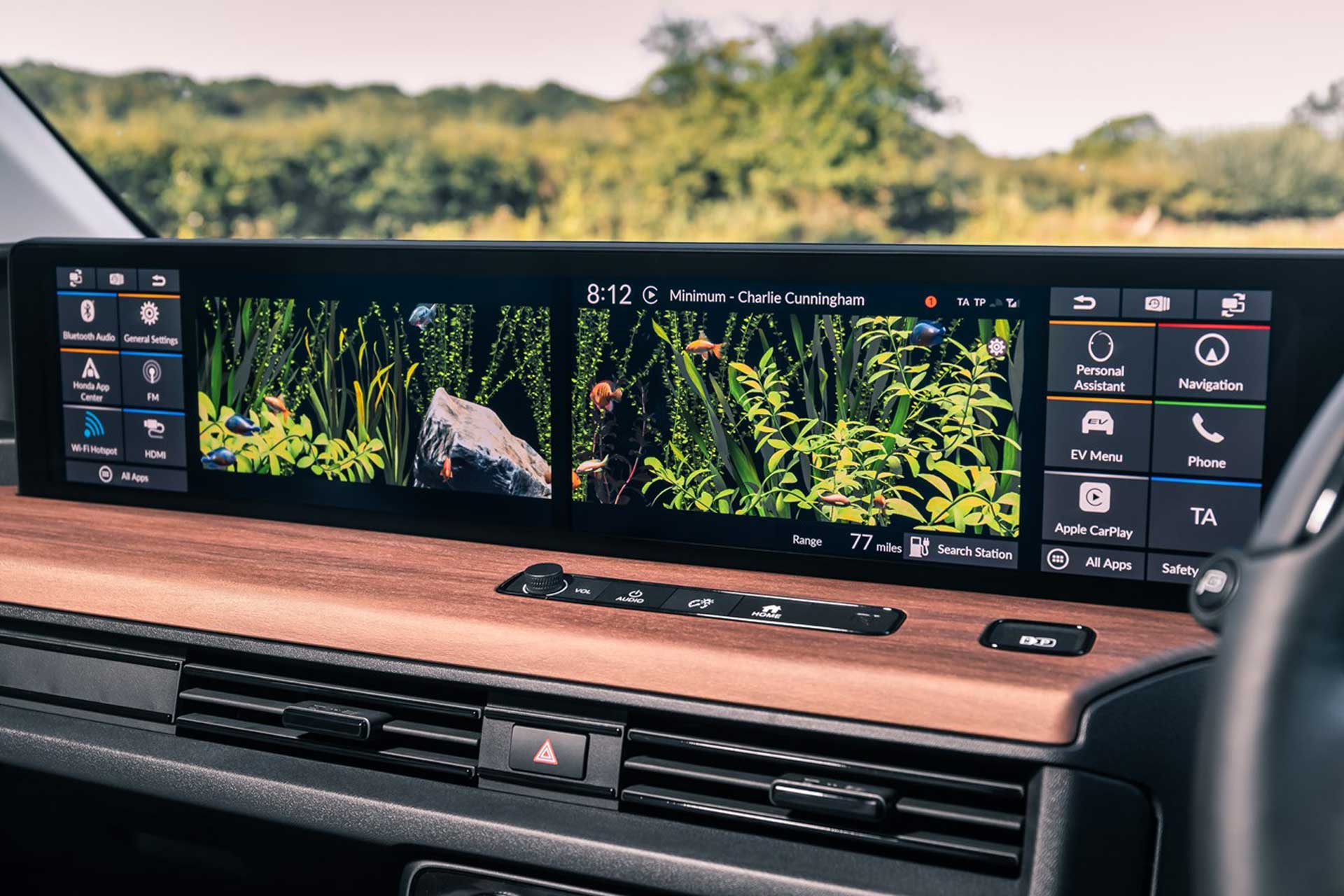 And because the e uses door cameras instead of mirrors, the rear imagery is flashed up on screens inside the car, right next to the doors. I found that even more distracting than the infotainment screens, if I'm honest.
So there it is then, a very cute, four-seat supermini that runs on battery power, packs some cool features and looks like nothing else on the road.
Just needs a few more miles from the battery pack and it could be a winner. I expect that, Like me, many people will fall madly in love with the Honda e without seeing the pitfalls.
Jessica Saunders is Director of Programmes at London College of Fashion, studying for a PhD in sustainable e-textile design.