See all of the cultural events you can't miss in October, including Picasso and ponies, with this month's diary.
Catwalks inspire a roster of fashion forward studies in October from Cindy Sherman to The Vulgar: Fashion Defined at the Barbican, it's time to get to grips with fashion as an art form.
1 October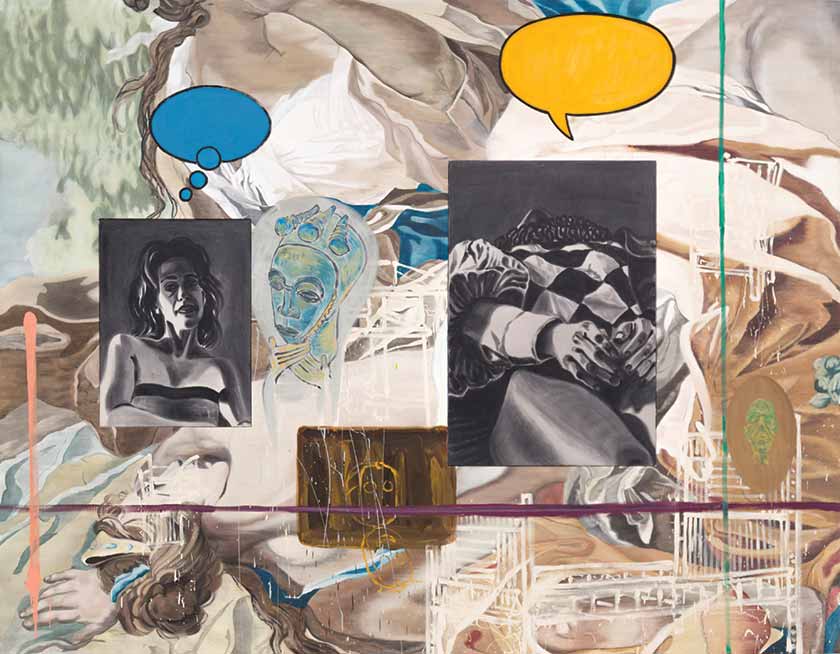 Gallery opening
Skarstedt opens a second gallery in London at 8 Bennet Street, St James's – 4,000 sq/ft dedicated to contemporary European and American artists. First up on the bill is an exhibition of Cindy Sherman's History Portraits, which are deeply rooted in noble portraiture from the Renaissance through to the Neo-classical era, and David Salle's Tapestry Paintings, a pastiche on 16th and 17th-century Dutch and Italian work, smartly timed to open in time for Frieze, so ensure a visit is on your agenda. 1 Oct to 26 Nov; skarstedt.com
Avant-Garde Girls
Boudicca, Lady Gaga, Mary Magdalene – women who have redefined femininity. Two art happenings celebrate a couple of the best examples. Björk's esoteric sound is uniquely otherworldly. Now a new exhibition, Björk Digital at Somerset House, will show the arthouse videos that have accompanied her music, including Black Lake, created for New York's MoMA, a haunting work which envelops its audience in a panoramic view of Iceland's highland hills and shows the singer jumping around volcanic rock. A weird and wonderful exhibition – just like its subject (1 Sept to 23 Oct; somersethouse.org.uk).
3 October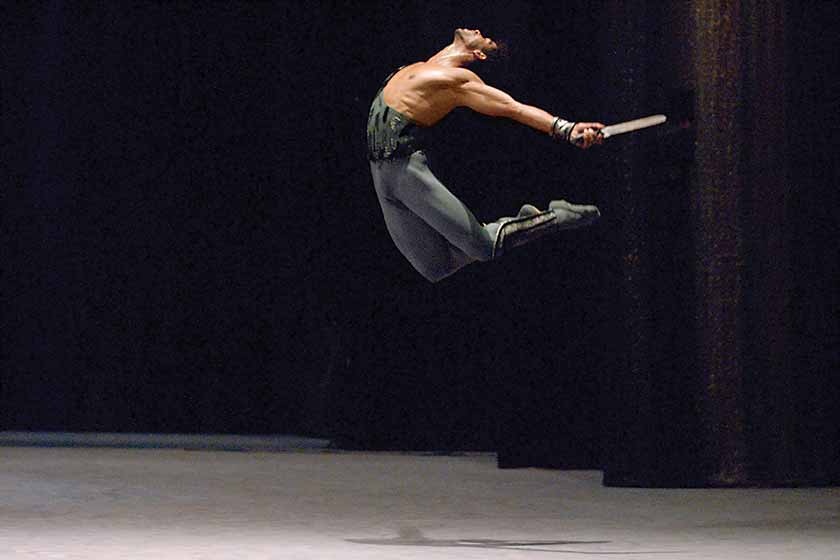 Curtain Call
After nearly two decades, Carlos Acosta will wave goodbye to classical ballet in a final four-night-only programme at the Royal Albert Hall. The Classical Farewell is a selection of his favourite repertoires, danced with his closest contemporaries from the Royal Ballet School. From training in Cuba to becoming a Principal Guest Artist at the Royal Ballet in 2003, Acosta's strength and grace has earned him his place in history. 3–7 October; royalalberthall.com
London Cocktail Week
Today, London Cocktail Week kicks off . With events all over the city, there has never been more choice for your post work tipple. Keep your eyes peeled for masterclasses, tutored tastings, supper clubs and parties. 3–9 October; drinkup.london/cocktailweek/events/.
4 October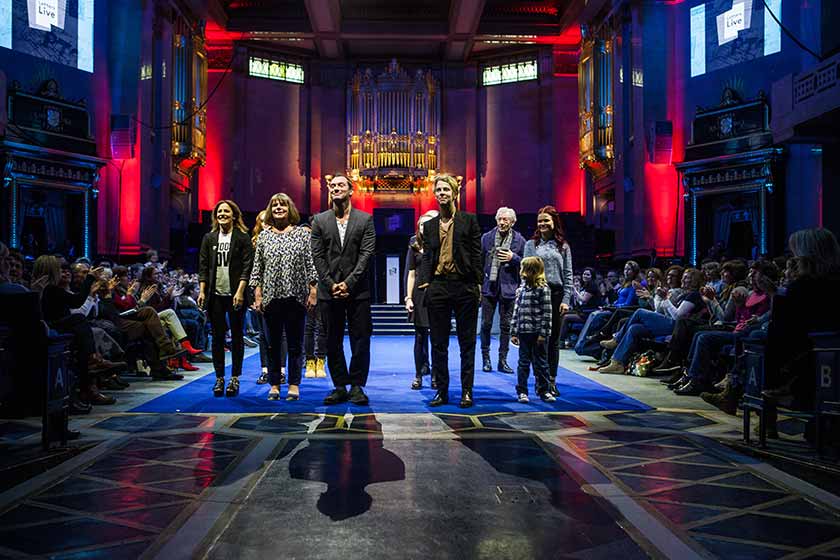 Thought letter writing was dead?
Letters Live is reviving the art of epistolary by inviting famous faces to read the most heartfelt, humorous and moving letters from history to an audience at the Freemasons' Hall in Covent Garden. The line up is a closely guarded secret, but previous speakers have included Benedict Cumberbatch, Stephen Fry and Olivia Colman. Proof of the enduring power of the written word in the digital age. Bring a hankie. 4–8 October; letterslive.com
The Griffin Gallery's annual flagship exhibition PERFECTIoNISM (part III) – The Alchemy of Making opens on 4th October, curated by Gallery Director Becca Pelly-Fry. Featuring nine London artists, from award-winning sculptor and former Natural History Museum artist in residence, Tessa Farmer, who stages tiny, skeleton fairies on insect carcasses, to the three-dimensional painter Piers Secunda, who makes life-sized sculptures out of industrial floor paint. 4th October – 18th November, The Studio Building, 21 Evesham Street, London W11 4AJ, www.griffingallery.co.uk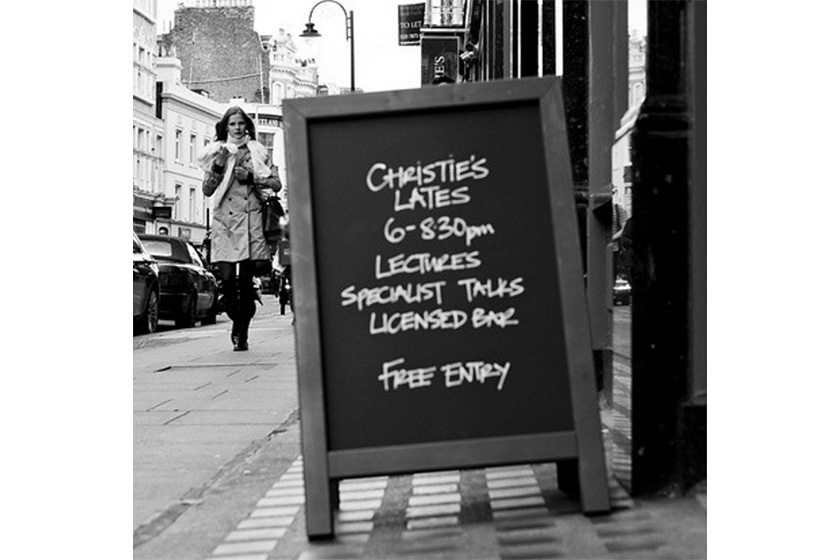 Hear from the ultimate collector
On the first Tuesday of every month, Christie's keep their doors open late and this October you can listen to Gordon Watson in preparation for the upcoming sale of his eclectic collection on 13 October.  Scholars from the Queen Elizabeth Scholarship Trust will also be demonstrating an exciting range of crafts, from whip-making to silversmithing. Tuesday 4 October 6pm – 8:30pm Christie's South Kensington, 85 Old Brompton Road, London SW7 3LD. Free entry. www.christies.com
5 October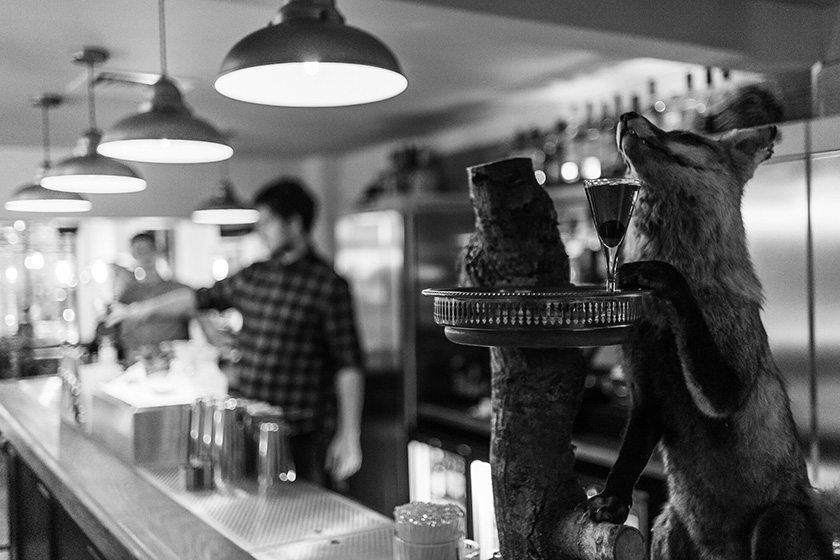 Merchant's Heart spirit enhancers are running a series of pop-ups at Silk Stockings in Dalston. The event on the 5th will focus on Havana Club-based cocktails, while the 6th will feature Kokoro Gin.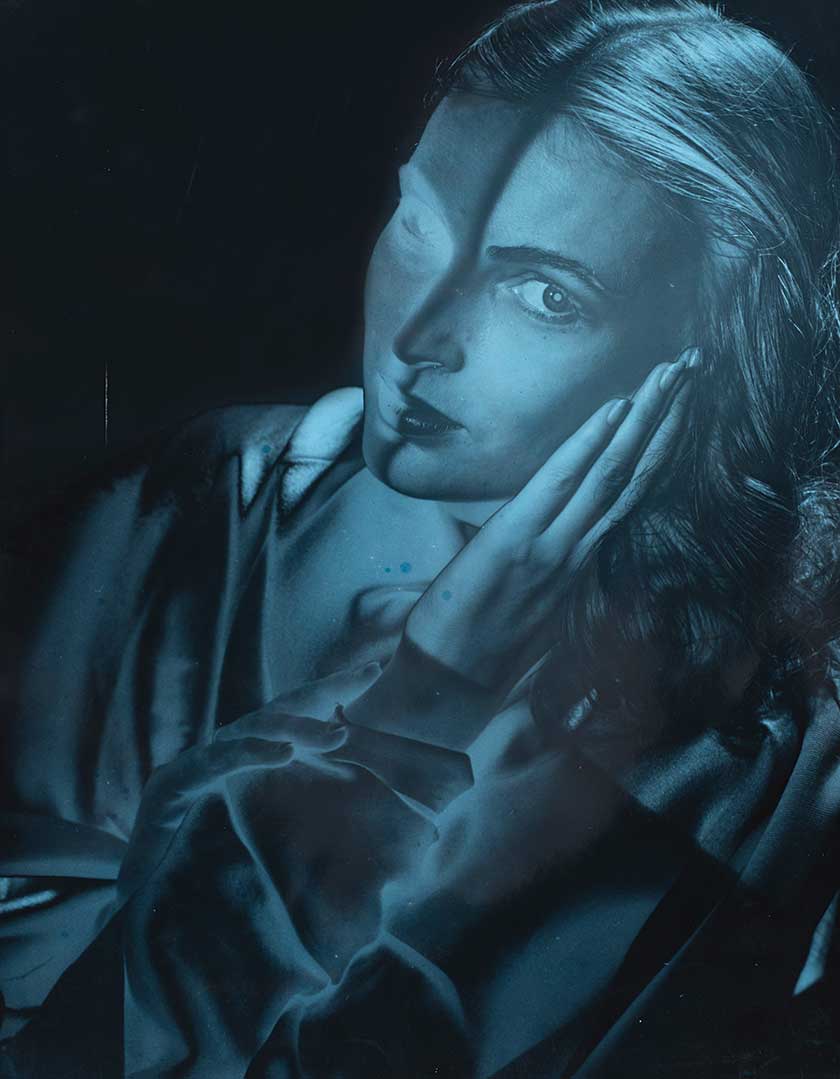 Erwin Blumenfeld: From Dada to Vogue, W1
There is scarcely a high fashion magazine that hasn't worked with Erwin Blumenfeld. He is the perfect example of the blurring between art and fashion, applying his Dada taste for experimentation to photo shoots and advertising campaigns to produce some of the most iconic covers of all time. Osbourne Samuel explores his early photographs and collages, pre-1950, to bring context to his later work.
5–29 October; osbornesamuel.com
6 October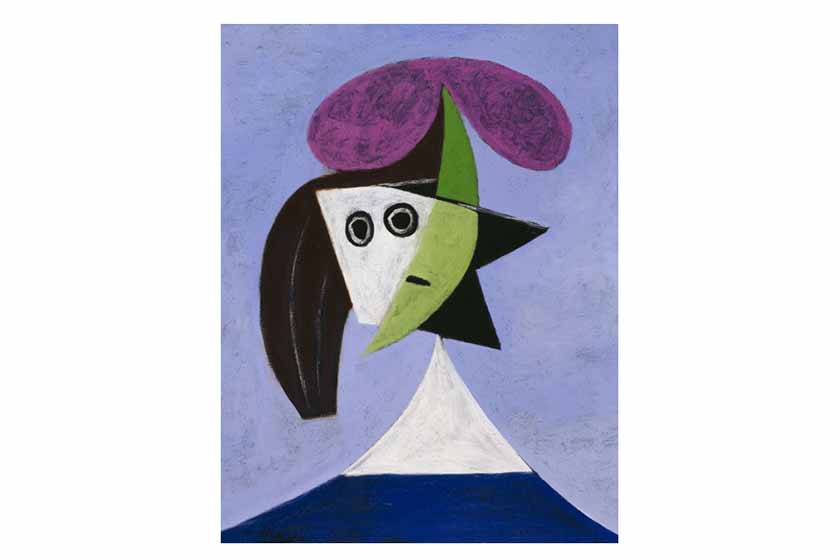 Picasso Portraits is an inside look at some of the lesser known works of the great artist. His abstract use of portraiture charts his artistic development throughout his career. 6 Oct – 5 Feb 2017; www.npg.org.uk
7 October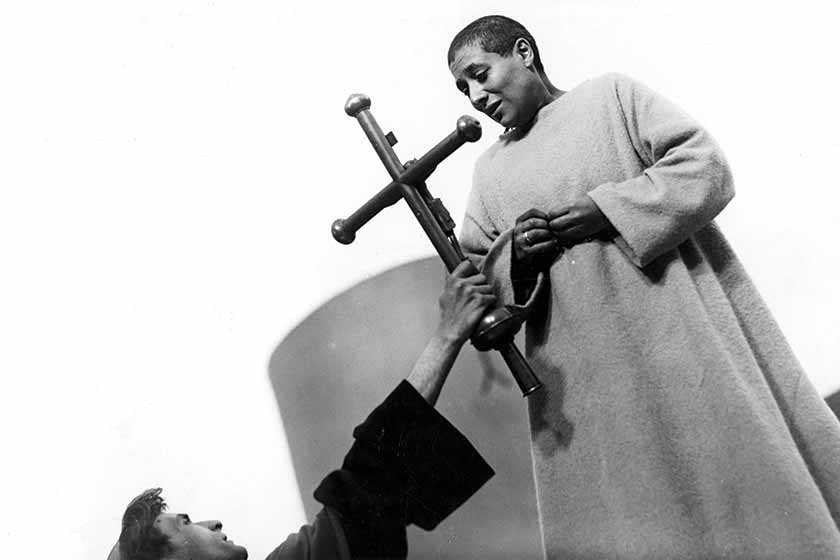 The Passion of Joan of Arc chronicles the trial and execution of the French saint. Now the 1928 epic is to be screened with a live orchestra in the dramatic setting of Wells Cathedral in Somerset. Inspiring stuff (7 Oct; hauserwirth.com).
10th October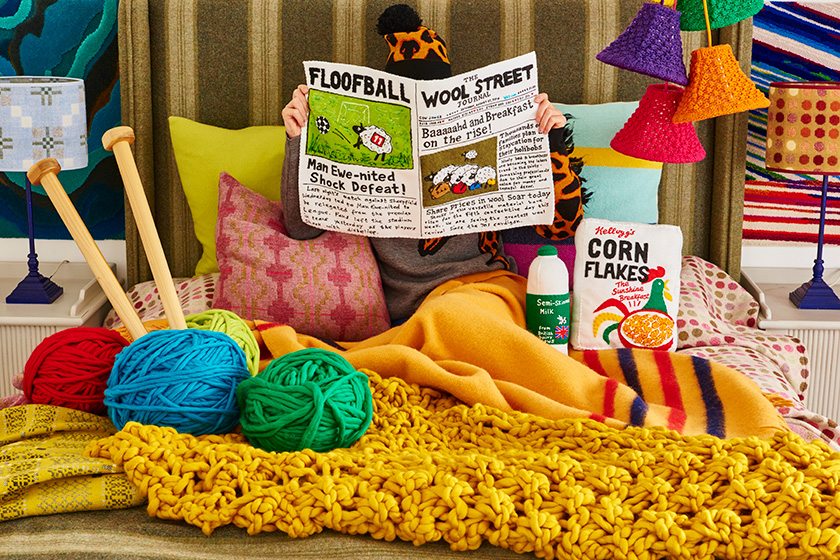 To celebrate UK Wool Week, The Campaign for Wool is this year launching a wool BnB, where everything from interiors to fashion will be made from wool. The luxury accommodation, which members of the public can win a chance to stay in, will be kitted out in iconic wool pieces from prestigious brands across luxury, fashion, interiors and crafts. Wool week runs from 10th to 16th October, find out more at www.campaignforwool.org.
Book Launch: Masterpieces of Soviet Painting and Sculpture by Rena Lavery and Ivan Lindsay

This major new resource book for art historians, galleries, auctioneers and students of Soviet art history launches at The Russian Bookshop at Waterstones Piccadilly on Monday, October 10. Masterpieces of Soviet Painting and Sculpture by Rena Lavery and Ivan  Lindsay,  recently  published  by  Unicorn  Publishing  Group  in  collaboration  with Art Russe Foundation, presents beautiful reproductions of a wide range of artworks from the Soviet Union, giving a clear picture of the impressive achievement, diversity, and scope of Soviet‐era art.
13 October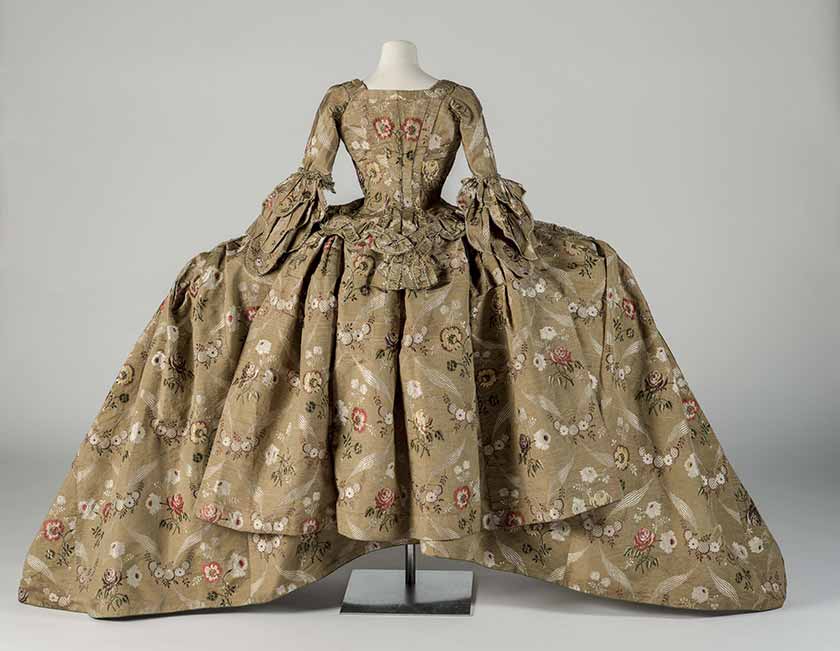 YOU CAN'T GO OUT DRESSED LIKE THAT!
Fashion has shocked conservative tastes down the ages. Now The Barbican's The Vulgar: Fashion Redefined is to reconsider the term and muse on how the public's perspective has shifted to appreciate the outrageous in high-end fashion, starring rebellious spirits like Christian Lacroix, Louis Vuitton, Vivienne Westwood and Pam Hogg. 13 Oct to 5 Feb; barbican.org.uk
15 October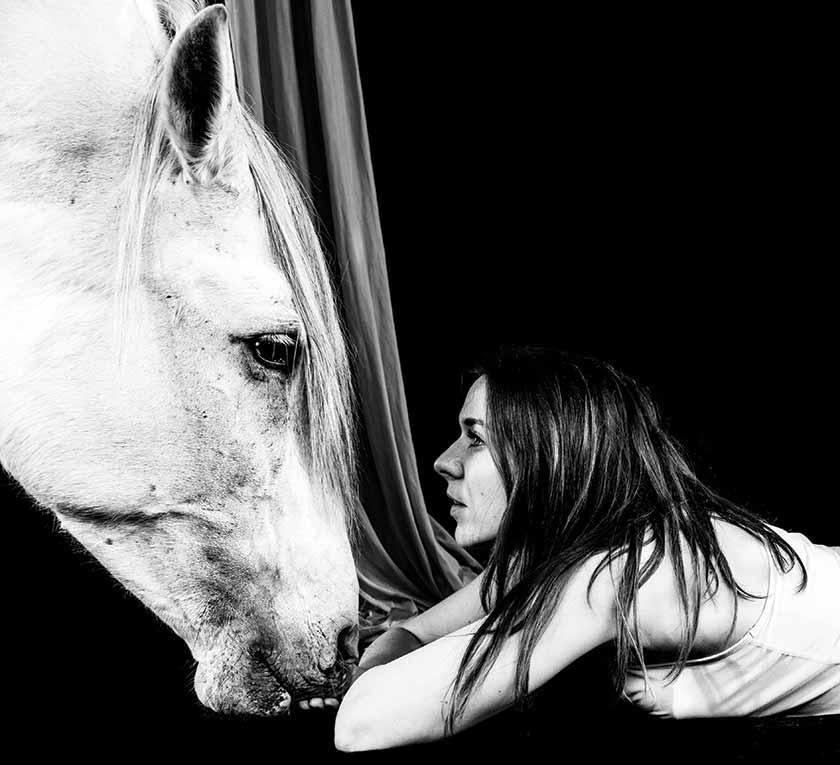 HORSES AND HUMANS: Sculpture by the Lakes, Pallington Lakes, Dorset
Lucy Sewill has photographed David Cameron, Phil Collins and Bob Geldof, but now she turns her lens to the unique relationship between man and horse. From Olympian William Fox-Pitt to horse whisperer Monty Roberts, The Gallery at Sculpture by the Lakes will show 30 of her best equine images. Before pursuing photography, Lucy was an endurance rider and spent 19 years with her horse, Nutcracker, and it's this innate understanding of this delicate bond that shines through her work. 15 October to 5 November; sculpturebythelakes.co.uk
22 October
https://www.instagram.com/p/BK2p3z2AZn6/?hl=en
Buchanan's Cheesemonger, with Phil Howard, will host two lunches in the private dining room at recently opened Elystan Street restaurant on Saturday 22 October and Saturday 26 November at 12.30pm. The menu, designed by Phil, comprises seasonal dishes and specialist cheeses, and will be introduced by Rhuaridh from Buchanan's. Tickets are £60 per person including three courses and matching wines chosen by Elystan Street's head sommelier Yann Pringent. To book call  0207-628-5005.
27 October
BBC 6 Music favourite, Daughter, are touring with their new album Not to Disappear at the o2 academy Brixton. Don't miss it.
28th October
If you're looking for an alternative way to celebrate Halloween this season, check out The London Caberet Club's Sympathy for the Devil production at The Bloomsbury Ballroom. With a three-course British tapas meal and smoking cocktails on offer, the show includes fire acts and special guests. 28th / 29th October, tickets from £35, www.thelondoncabaretclub.com 

29 October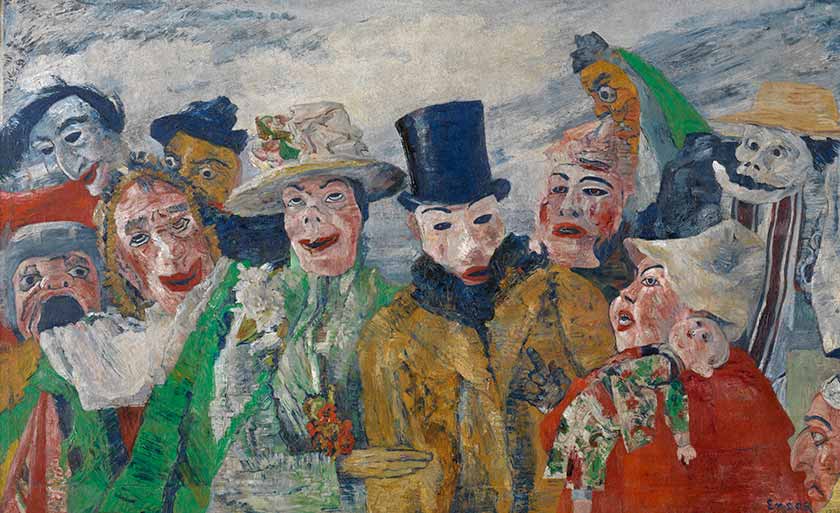 Behind the mask
James Ensor's work is instantly distinguishable for its poetic use of light, sense of theatre and macabre outlook, filled with masks, carnivals and flamboyant costume. Luc Tuymans sheds new light on one of Belgium's most prominent modernist artists, bringing together works at the Royal Academy that span the entirety of Ensor's career and highlight his impact on the later Expressionism movement. 29 Oct to 29 Jan; royalacademy.org.uk
---