Happiness is getting your hands dirty, says Ed Vaizey
Matt Hancock, the Secretary of State for Health and Social Care, is extremely energetic. He fizzes with ideas. He makes the Duracell Bunny look like a sloth. At the end of last year, he announced the creation of the rather clunkily named The National Academy for Social Prescribing (NASP). And although it sounds boring, it is revolutionary.
If you're feeling a bit low, chances are you might visit your GP, who will more than likely give you a prescription for pills to cheer you up. More and more people realise this is not a sensible strategy. Imagine instead that your doctor signed you up to join a choir, or a gym, or a walking group. That's what social prescribing is – substituting a social activity for chemicals. As this month's magazine shows, there are many ways to feel better, but even if you feel fantastic, it's still worth taking up a hobby.
One of the most exciting places to go in search of new stimulation is Studio Pottery, a recently opened ceramics studio in central London that is utterly unique. It is a space for pottery enthusiasts and beginners alike. As the founders put it, 'It combines the intimacy and meditative art of being at one with the wheel, with the elegance of a gallery space.' Studio Pottery was set up by Lucy Attwood and Gregory Tingay. Lucy used to work at Christie's and is impeccably connected in the art world. Gregory used to be a monk, and is an accomplished potter in his own right, studying under a pupil of the famous Bernard Leach.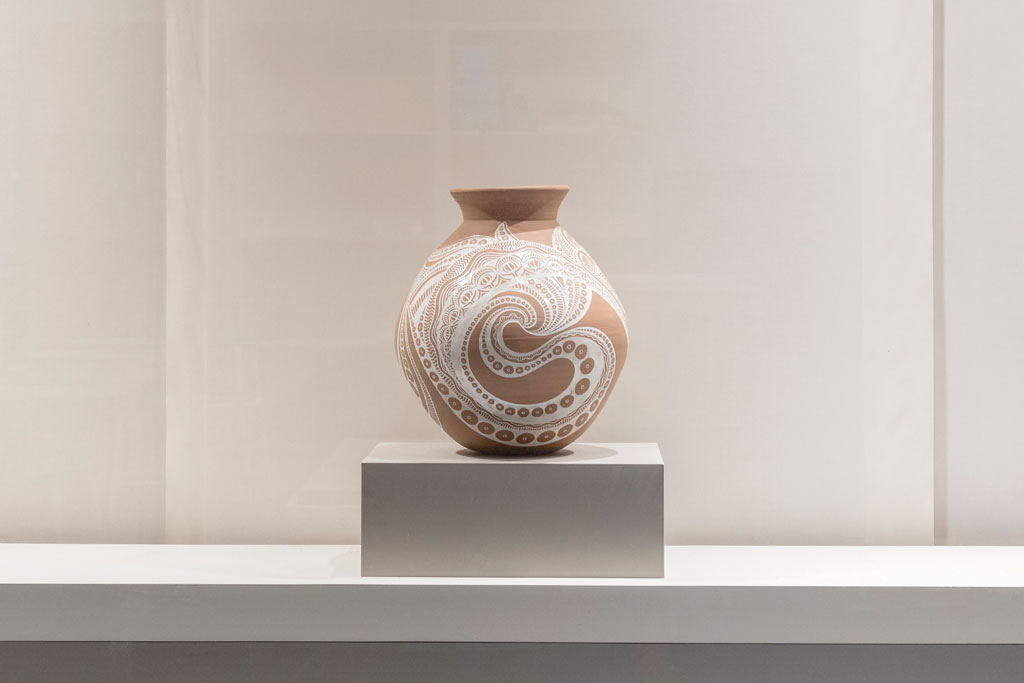 When Lucy went to Gregory for lessons, a professional partnership was born which has resulted in this exciting space. Interior architect Vesna Aksentijevic of FLINT worked closely with Lucy and Gregory to create an open-plan studio with a Bauhaus aesthetic while retaining contemporary flair. It's been endorsed by well-known artists, such as ceramicist Edmund de Waal.
The Best Art Exhibitions the UK
The Pottery is based in an open-plan 3,000 sq/ft site, lent by Grosvenor Estates, which is developing Eccleston Yards into a cultural quarter, sitting neatly between Sloane Square and Victoria. There are regular classes, one-to-one tuition, occasional workshops, masterclasses and corporate off sites. You can also buy quality ceramics and sign up for cultural trips abroad, to places like Japan. Experienced potters can become members with their own area where they can come in and well, just potter.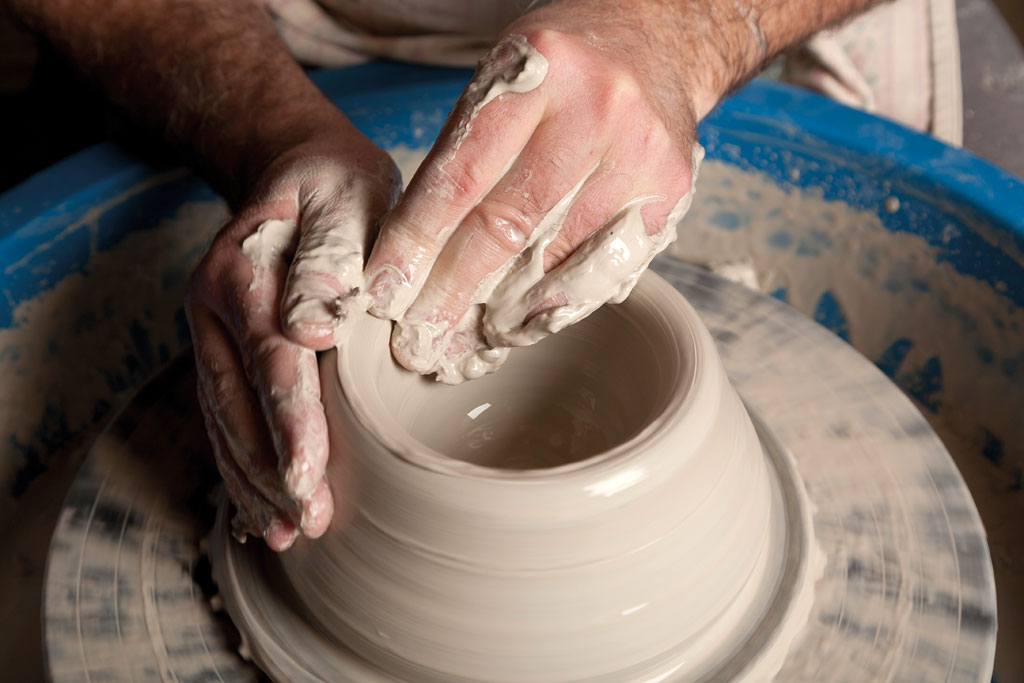 Gregory Tingay, who is the artistic director of the studio and resident potter, recognises the benefits of moulding clay and working with your hands, in a way our Health Secretary and chief social prescriber would approve of. 'The centring of clay on the wheel acts as a metaphor for the centrality of learnt skill and craft in this ancient art form, as well as the spiritual and psychological centring which gives pottery its therapeutic dimension.'
As you contemplate gym membership or a spa treatment to welcome in the new you in 2020, maybe it's time to try something different. Go on, get your hands dirty.
MORE CULTURE:
Give the Gift of Art this Christmas / Best Art Exhibitions in London
---