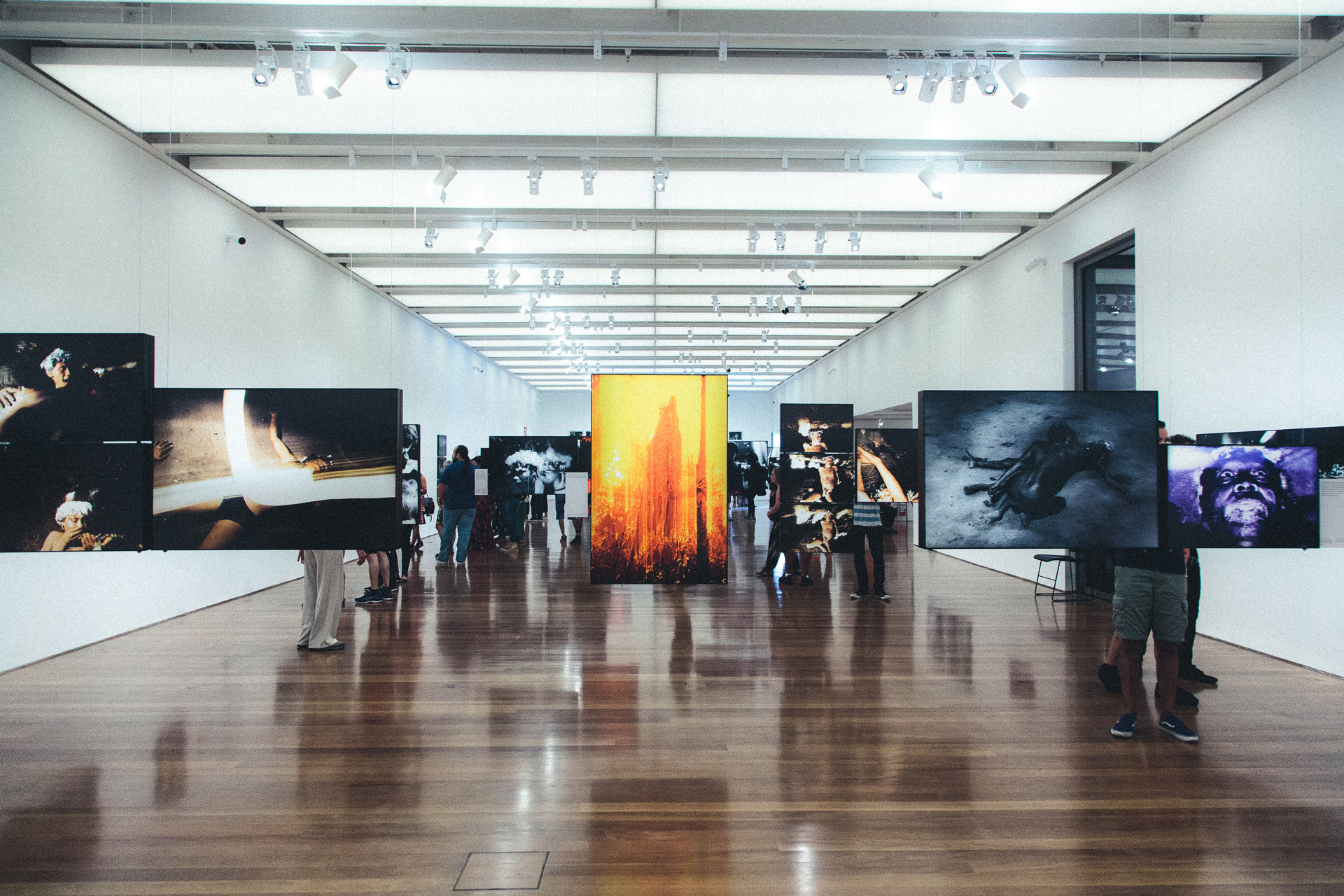 Art Exhibitions Across The UK To Check Out In 2023
The best arty things to see in 2023
Looking for must-see art exhibitions in the UK? You've come to the right place. There are oodles of galleries spread across the country where you can find a fantastic array of artworks and designs. Here are the ones to look out for in 2023.
Art Exhibitions Across The UK To Check Out In 2023
Mirror Mirror: Reflections on Design at Chatsworth
Where? Chatsworth House (Bakewell DE45 1PP)
When? 18 March–1 October 2023
A centre of creativity for generations, Chatsworth's new exhibition,
Mirror Mirror: Reflections on Design at Chatsworth
, will collate contemporary work in direct relationship with the house's historic design, considering architecture, interiors, furniture and ceramics, glass, stone, wood and light. Co-curated with writer, historian and curator, Glenn Adamson, artists and designers such as Joris Laarman, Chris Schanck and Andile Dyalvane will be showcased.
chatsworth.org
Sean Scully: Smaller Than The Sky
Where? Houghton Hall (Bircham Road, King's Lynn PE31 6TY)
When? 23 April–29 October 2023
Head to the home of Britain's first Prime Minister, Sir Robert Walpole, in Norfolk to experience Sean Scully's incredible sculptures in a unique Palladian setting. Showcasing the full range of Scully's work, expect sculptures made with sandstone, wood, glass, marble and steel alongside paintings and works on paper. houghtonhall.com
Storm Warning
Where? Newlyn Art Gallery (New Road, Newlyn, Penzance TR18 5PZ)
When? 4 October 2023–6 January 2024 at Focal Point Gallery, and 18 November 2023–13 April 2024 at Newlyn Art Gallery
Through new commissions and recent work, this collaborative exhibition will explore what climate change means for coastal communities, and raise awareness of the threat of rising sea levels and the acute danger this invokes. Connecting with the local community, Storm Warning will promote direct action to tackle the environmental emergency. newlynartgallery.co.uk
Black Atlantic: Power, People, Resistance
Where? Fitzwilliam Museum (Trumpington Street, Cambridge CB2 1RB)
When? 8 September 2023–7 January 2024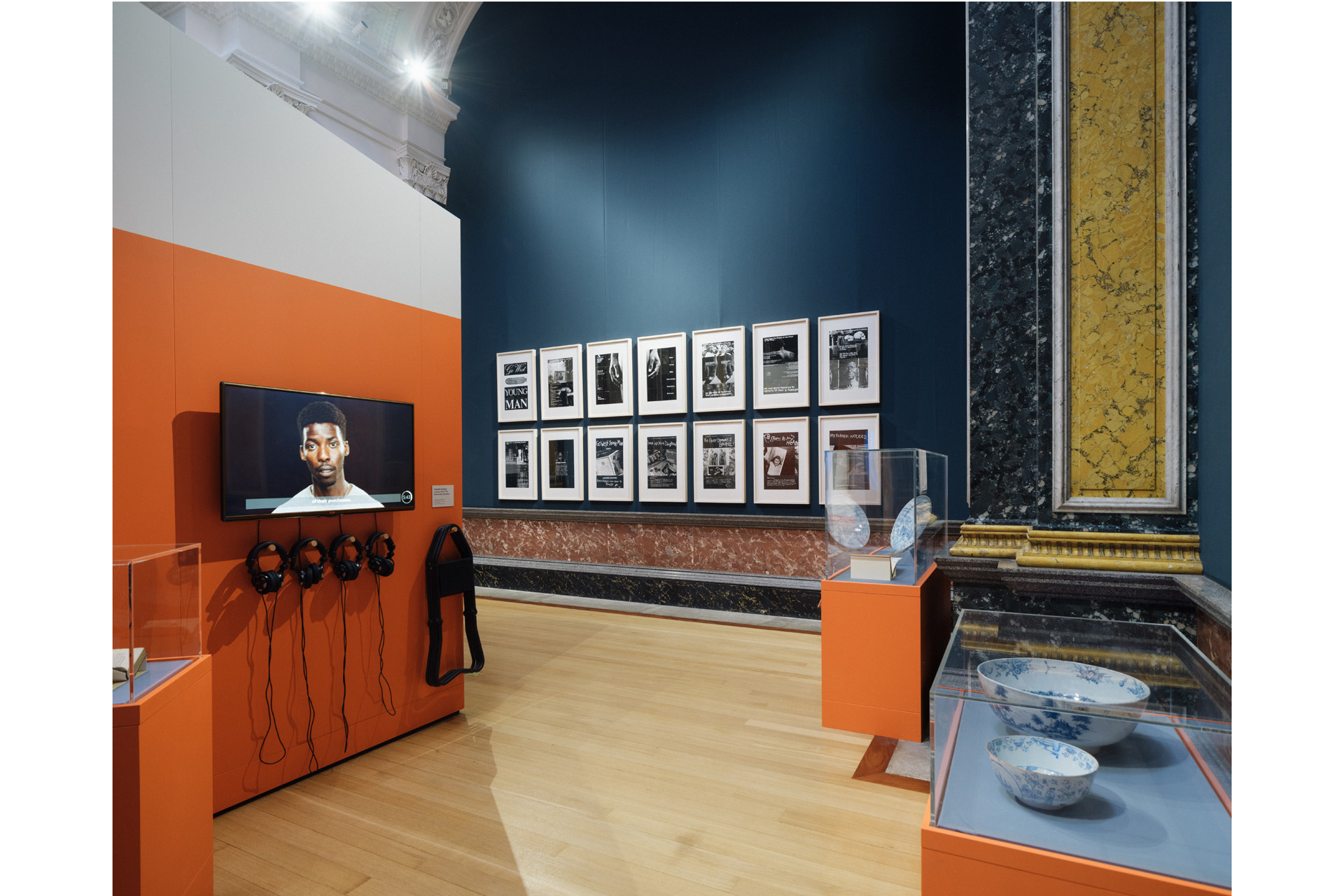 A new major exhibition is coming to Cambridge's Fitzwilliam museum, featuring works made in West Africa, the Caribbean, South America and Europe, revealing global stories and histories of exploitation, resilience and liberation. Expect historic pieces in dialogue with contemporary works by artists such as Donald Locke, Barbara Walker, Keith Piper, Alberta Whittle and Jacqueline Bishop. fitzmuseum.cam.ac.uk
Real Families: Stories of Change
Where? Fitzwilliam Museum (Trumpington Street, Cambridge CB2 1RB)
When? 6 October 2023–7 January 2024
This autumn, Cambridge's Fitzwilliam Museum will explore the intricacies of modern family relationships through the eyes of artists in Real Families: Stories of Change. Featuring over 120 artworks spanning painting, photography, sculpture, film and installation, this exhibition will reveal how artists including Alice Neel, Chantal Joffe, Sunil Gupta, Donald Rodney, Nan Goldin, Paula Rego and Lucian Freud (curated by Dr Susan Golombok) have represented different facets of family life. fitzmuseum.cam.ac.uk
Lewes: Osman Yousefzada
Where? Charleston (Firle, West Firle, Lewes BN8 6LL)
When? 23 September 2023–10 March 2024
A solo exhibition of interdisciplinary artist and writer Osman Yousefzada's work will be showcased at Charleston from 23 September, featuring works on display for the first time. Engages with the representation, rupture, and reimagining of the migration experience, Yousefzada tells stories across textiles, sculpture, moving image, installation, garment making and performance. charleston.org.uk
Wakefield: Damien Hirst
Where? Yorkshire Sculpture Park, West Bretton
When? Until 2 September 2024
Four of Damien Hirst's major sculptures are on display at Yorkshire Sculpture Park until 2024 as part of the Yorkshire Sculpture International partnership with The Hepworth Wakefield, the Henry Moore Institute, Leeds, and Leeds Art Gallery. Wander the expansive grounds of Bretton Hall to see Charity (2002-2003), Myth (2010), The Hat Makes the Man (2004-2007) and The Virgin Mother (2005-2006). ysp.org.uk
Featured image by JULIO NERY via Pexels.