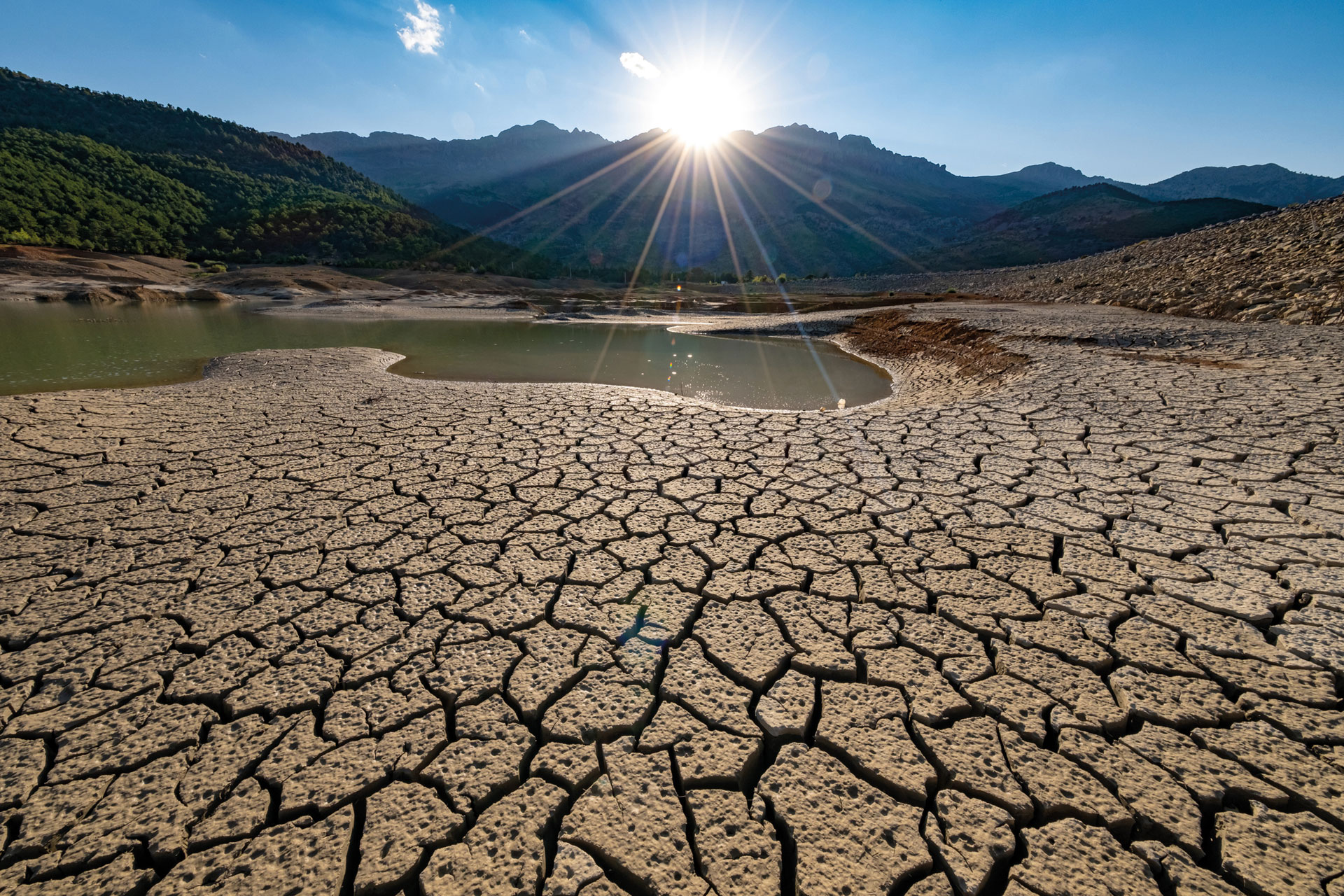 The Positive Disruptor: Can Nature Help Soothe Eco-Anxiety?
---
Can nature and art soothe our anxiety and spur us into climate action?
In this month's sustainability column, River Action trustee James Wallace explores the concept of eco-anxiety, and how we can ease it.
The Positive Disruptor: Can Nature Help Soothe Eco-Anxiety?
Being at war with nature takes its toll. Deafening alarm bells ring out 'code red for humanity' and the Intergovernmental Panel on Climate Change's 2022 report – titled Impacts, Adaptation and Vulnerability – makes for a depressing read: a near future of famine, disease, flood, wildfire, drought and resource wars. We wouldn't wish it on our children, but tragically that is exactly what we have done.
Eco-anxiety, described by the American Psychological Association as chronic fear of environmental cataclysm, (coupled with nature deficit disorder) unknowingly affects many of us, as we witness civilisation on the brink of collapse. But banging on about gloomy threats to our pensions and petrol prices not only depresses us but also switches off our will to change, as we bury our heads in the sand, numbing the anxiety with G&Ts, Netflix and Amazon Prime deliveries. 
Science plays an essential role in providing evidence of the unfolding climate, food, water, health and wildlife crises. However, data is an arid desert to most people and scientists aren't always the best oracles. Change comes about when we can see a problem, when it affects us personally and when we are empowered by solutions. 
What's missing in the paradigm shifter's toolkit? We certainly don't lack evidence that the world is simultaneously burning like Hades and flooding Noah's menagerie. There's no shortage of capital or technology. But still we race towards extinction.
I believe there is a way to inspire action and simultaneously heal the gaping wounds of personal and planetary self-harm that we increasingly feel. Unbeknown to most of us, we are all closet tree-huggers and master artists. Just like our palaeolithic ancestors, I find my solace when close to nature, whether in the miracle of flight embodied in a bird's feather or expressed by a quill. 
Reconnecting with nature and each other is an ancient balm, bringing light in dark times. A dose can come in many shapes: camping under the stars, bathing in a forest stream, planting a tree, watching murmurating starlings, or simply an ant meandering up a park bench. 
Thus, the key to encouraging change, happiness and good health lies closer to home than you might think in the lived experience and wonder of nature. Self-expression of an external world that both scares and beguiles us is a pathway to action and revival.
For me, it is writing poetry and breathing life into my didgeridoo that does it. For you, it may be dancing under the stars, painting a rainbow, or singing your wild communion with friends. Ecocide looms. Read the news, research the facts but then dash out into the rain, feel the pleasure and pain and do something about it. While learning the art of survival in the face of an uncertain future, we must also remember to thrive. 
James Wallace is a trustee of River Action: riveractionuk.com
READ MORE:
Your Guide to Saving the Planet /5 Environmental Artists Tackling Climate Change