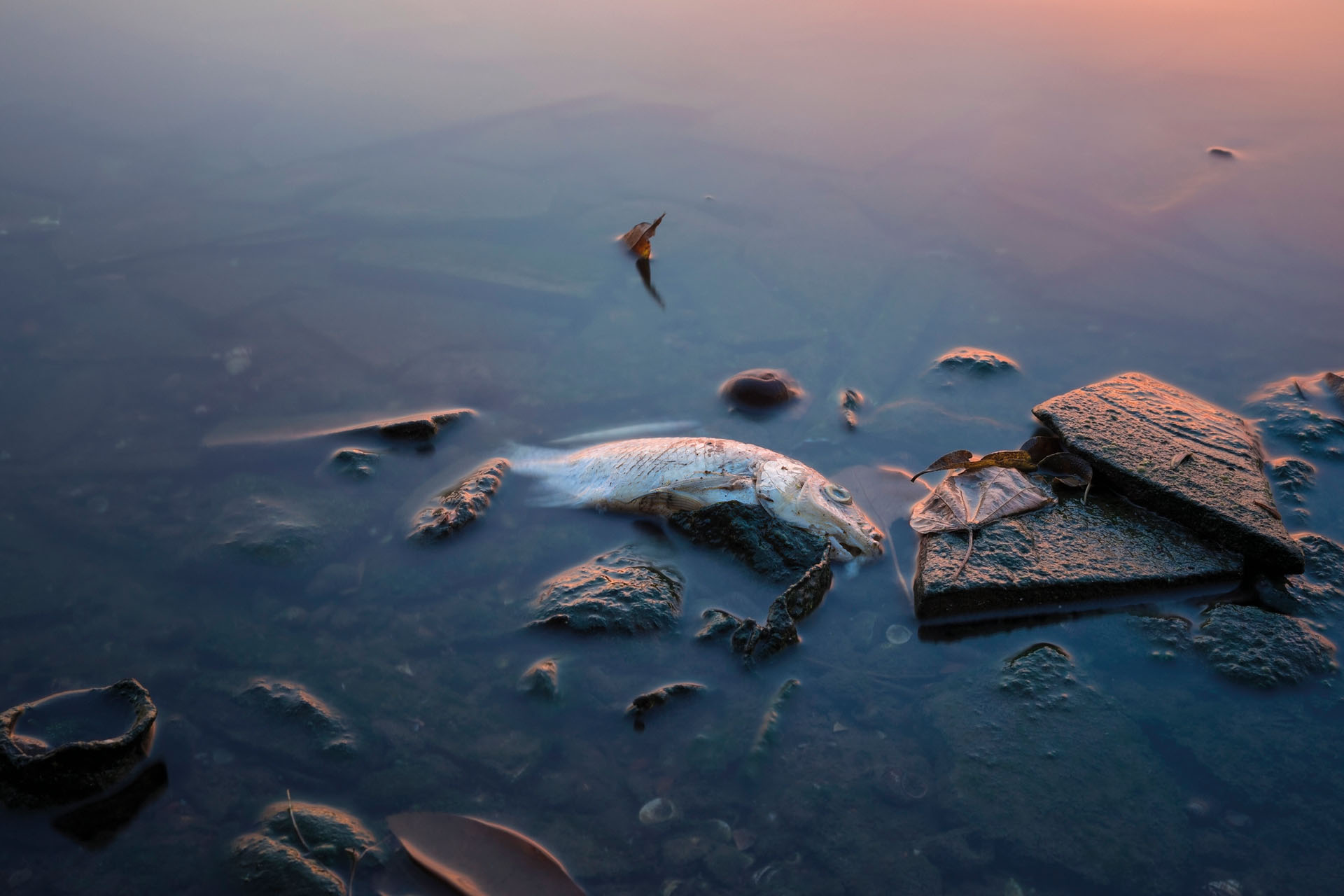 The Positive Disruptor: How Can we Save Rivers?
---
From streams to creeks, it's time to take action
Rivers are the polluted lifeblood of our land. How can we save them? asks James Wallace.
The Positive Disruptor: How Can we Save Rivers?
You can't plough up or build on rivers. But you can straighten, drain and pollute them. That's been the story for Britain's 200,000km of arterial waterways for decades. All our rivers are chemically polluted, and only 14 per cent are in reasonable ecological health and fit to swim in – if you can locate the three per cent with public access, that is.
Climate change doesn't care about our reliance on rivers for drinking, growing food and messing about in boats. Persistent droughts and over-abstraction will cause water rationing in London before too long, while deluges will continue to cause monumental damage and heartache – and still we plan to build on floodplains.
'Fatbergs' twice the size of blue whales and 'wet wipe reefs' are real, and sewage was released into our rivers 370,000 times in 2021 by privatised water companies who have paid out £16.8 billion in dividends since 2011. In the reign of austerity, Her Majesty's Treasury has cut 75 per cent of Environment Agency funding.
The Environmental Audit Committee warns that, 'Poor water quality in rivers is a result of chronic underinvestment and multiple failures in monitoring, governance and enforcement.' Instead, volunteer citizen scientists and community groups do the Government's work. The dreadful state of our rivers is an existential crisis and a national disgrace.
I've witnessed it myself on the River Wye, when last year, the Wallace family paddled up 'Shit Creek'. We camped. We ate ice-cream. We floundered in farmyard muck. Once gin-clear, the river was stinking cloudy-green – every salmon-spawning gravel bed was covered in gunk, every sparkling white flower and green mane of water-crowfoot had vanished. Angry, limp-rodded fisherfolk mumbled miserably about the state of the river. Why?
Well, since 2016, 1,400 factory farming sheds, with nearly 20 million chickens, have contaminated the border catchment between England and Wales. Their phosphate-laden manure is spread on fields, which runs off into the Wye and feeds deathly algal blooms. Simultaneously, farmers elsewhere are defecating themselves over shortages of imported chemical fertiliser. The irony of it all…
The dying of the Wye prompted River Action, a punchy little charity, chaired by Charles Watson with vocal advocates like George Monbiot, Amy Slack and Feargal Sharkey, to act. Letters were sent to agribusiness polluters, Avara and Noble Foods. Meetings were held with Tesco. Sixty thousand people have petitioned the Government. The result so far? A meagre target to reduce farming nutrient pollution by 40 per cent by 2037. Our rivers will be long dead by then.
We need a national outcry. Clean rivers matter to everyone. Even corporate leaders, shareholders and legislators need to drink. We must demand funding to protect our waterways and regulate industry. We must get personal: buy organic, vote greener, restore nature.
Full positively disruptive disclosure: constipated by river crisis fear, I've just accepted a senior role at River Action. My first purgative call: ask Bo-Jo and Rishi to do their big jobs and kindly clean-up after themselves.
SEE FOR YOURSELF…
Watch Rivercide, a live documentary exposé by George Monbiot and Franny Armstrong. rivercide.tv
CAMPAIGN
Support River Action to save our rivers. riveractionuk.com
VOLUNTEER YOUR MUSCLES
Wade in, clean up and restore your local river with The Rivers Trust. theriverstrust.org
FISH SUSTAINABLY
With instruction from fanatical angler Marina Gibson. marinagibsonfishing.com
KNOW THE FACTS
Follow the informed rants of Undertones frontman and chalk stream advocate Feargal Sharkey. twitter.com/Feargal_Sharkey
Featured image: gettyimages
MORE POSITIVE DISRUPTOR: 
National Food Sufficiency / Learning from Nature / Tangible Solutions To Our Climate Crisis