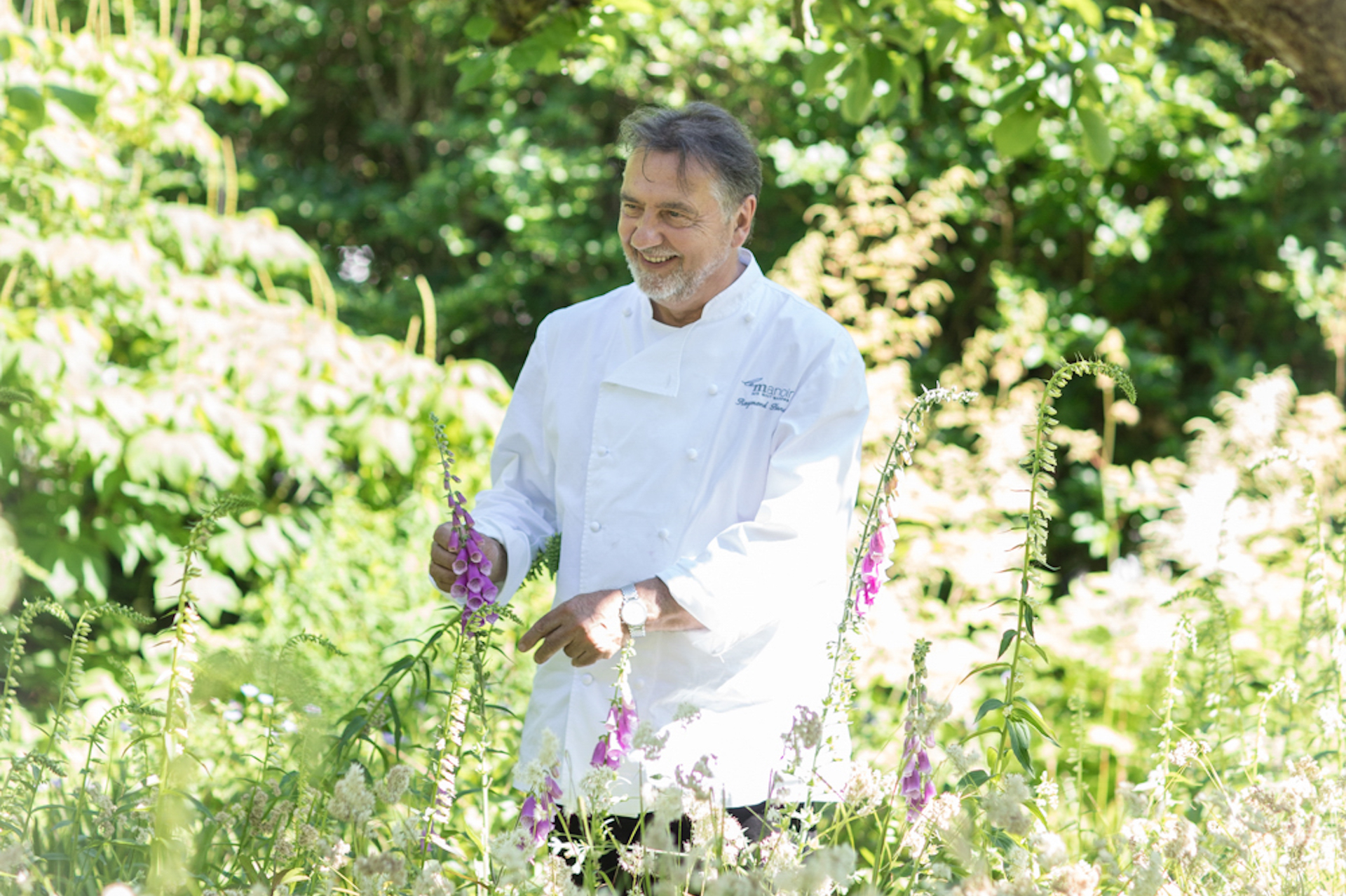 The Rurbanist: Q&A with Raymond Blanc
---
Getting to know the celebrated chef
Raymond Blanc on holidaying in the south of France, eating with the seasons, and the importance of slowing down.
The Rurbanist: Raymond Blanc
What's bugging you most right now?
I have lost my glasses! This happens far too often and I have had to buy many pairs.
 Whose mind do you wish you could change?
My own sometimes. My heart says yes, but my mind (and my team) all say no!
What do you wish your parents had taught you?
My parents taught me so much. Growing up, I worked with my father in the garden – we grew vegetables and fruit, and five days a week I would toil in the garden or chop down trees and haul them back for firewood. We would then take the food we grew into the kitchen and my mother would work her magic to prepare the most wonderful food for us all. My childhood furnished me with my work ethic, and my understanding of the importance of the seasons.
Advice you'd give to your 15-year-old self?
To never give up. I worked hard, and I didn't always want to miss out on what my friends were doing, but it taught me well!
One tip to save the world?
Slow down. When we were in the midst of Covid, we all learned to stop and slow down. The fast world we lived in was in slow motion, but it has quickly got fast paced once again. But we need to take time and reconnect more with seasonality and the provenance and authenticity of food.
The best thing about country life is…
I love living in the Oxfordshire countryside – it is truly beautiful and Le Manoir is in a perfect location as we are in the countryside but not far from the historic city of Oxford. I enjoy being in the garden as much as I can – although my garden team may not agree!
When I have to get away, I….
Love spending time in the south of France – going to the markets, enjoying the freshest fish and the most delicious salads. Sitting for hours having lunch and being lucky enough to have local wines and our day turns to the evening. Perfect.
What's the best way to put a smile on your face?
I love seeing my guests enjoy what we offer here at Le Manoir and meeting and talking to them as they are enjoying their visit is wonderful for me. I particularly love seeing the children explore the gardens and then joining their families to enjoy their food.
The pet you most loved…
The most beautiful, calm-natured weimaraner called Earl Grey – he would sit proudly in front of the flower house, gracefully watching over our guests as they enjoyed the gardens here at Le Manoir.
You wouldn't know it but…
I love to go fishing. I try to go when I can, but it's a real treat for me to spend some hours escaping to join a friend fishing. It doesn't happen very often but it's a real joy.
The book you wished you'd written?
A book that stole my heart was Edouard de Pomiane's Cooking in 10 Minutes. He was a romantic writer with an extraordinarily prescient understanding of how modernity would take away the greatest pleasures of life – time and family. It's an old book but so full of beauty, humour and simplicity and it inspired me to write Blanc Vite.
Your greatest failure?
I don't really believe in failure. I just think you have to embrace anything you are doing as best you can and put as much effort in as you can.
Your greatest triumph?
One of my highlights is cooking for the Queen Mother. She would visit us here often, sometimes coming into the kitchen to watch us cook and talk to us for ages.  There was one day, I convinced her to sing the French national anthem in a room full of English people – well I will never forget that.
Your epitaph would read…
Never give up and keep life simple.
Quick fire…
Scent – Walking through the gardens when the lavender is out
Song – Anything by the Rolling Stones
Dish – Comte cheese and fresh bread
Gadget – my phone is all I have
Restaurant – my own! Le Manoir aux Quat'Saisons of course
Holiday – the south of France
READ MORE
Why Regenerative Food is the Future of UK Farming / Conversations at Scarfes Bar: Jeremy Hunt