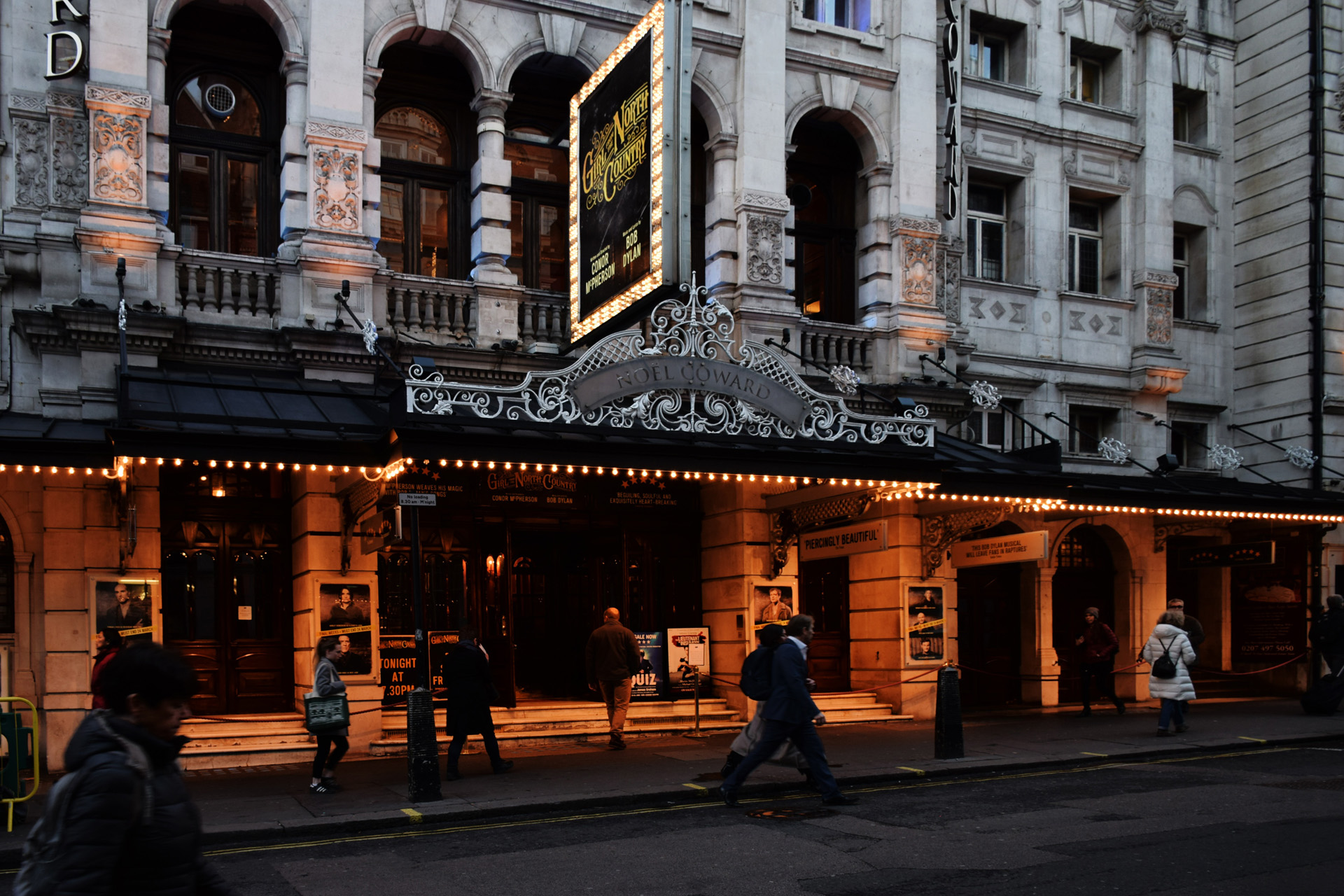 London Theatre: The Best Shows To Book Now
---
When in London, it's remiss to forget about the theatre – whether you're here for the day, a week, or you've lived here your whole life. Our glittering capital is brimming with some of the best productions the industry has to offer. Here are the best London theatre shows to book now and get excited for in the near future, from the West End to Wembley Park.
London Theatre: The Best Shows To Book Now
The Lehman Trilogy
Until 20 May 2023
Where? Gillian Lynne Theatre (Drury Lane, WC2B 5PW)
National Theatre's production of Stefano Massini's play, adapted by Ben Power, is now playing at the Gillian Lynne Theatre, gathering rave reviews and starring Michael Balogun, Hadley Fraser and Nigel Lindsay as the titular Lehman Brothers, their sons and grandsons in this three-part feat in storytelling. National Theatre summarises: 'On a cold September morning in 1844, a young man from Bavaria stands on a New York Dockside dreaming of a new life in the new world. He is joined by his two brothers, and an American epic begins. 163 years later, the firm they established – Lehman Brothers – spectacularly collapses into bankruptcy, triggering the largest financial crisis in history.'
BOOK IT: nationaltheatre.org.uk 
The Winter's Tale
Until 16 April 2023
Where? Shakespeare's Globe (New Globe Walk, SE1 9DT)
Split across the intimate, candle-lit Sam Wanamaker Playhouse and a pastoral rendition of the Globe Theatre, Shakespeare's tragicomic The Winter's Tale is currently playing at The Globe Theatre, allowing the audience to traverse the two spaces for the first time ever. Directed by Sean Holmes, The Globe summarises: 'King Leontes falsely accuses his heavily pregnant wife of infidelity with his best friend. Consumed by jealousy, he makes a series of catastrophic decisions that tear his family apart and leaves his newborn daughter abandoned. Sixteen years later, can time bring healing and reconciliation?'
BOOK IT: shakespearesglobe.com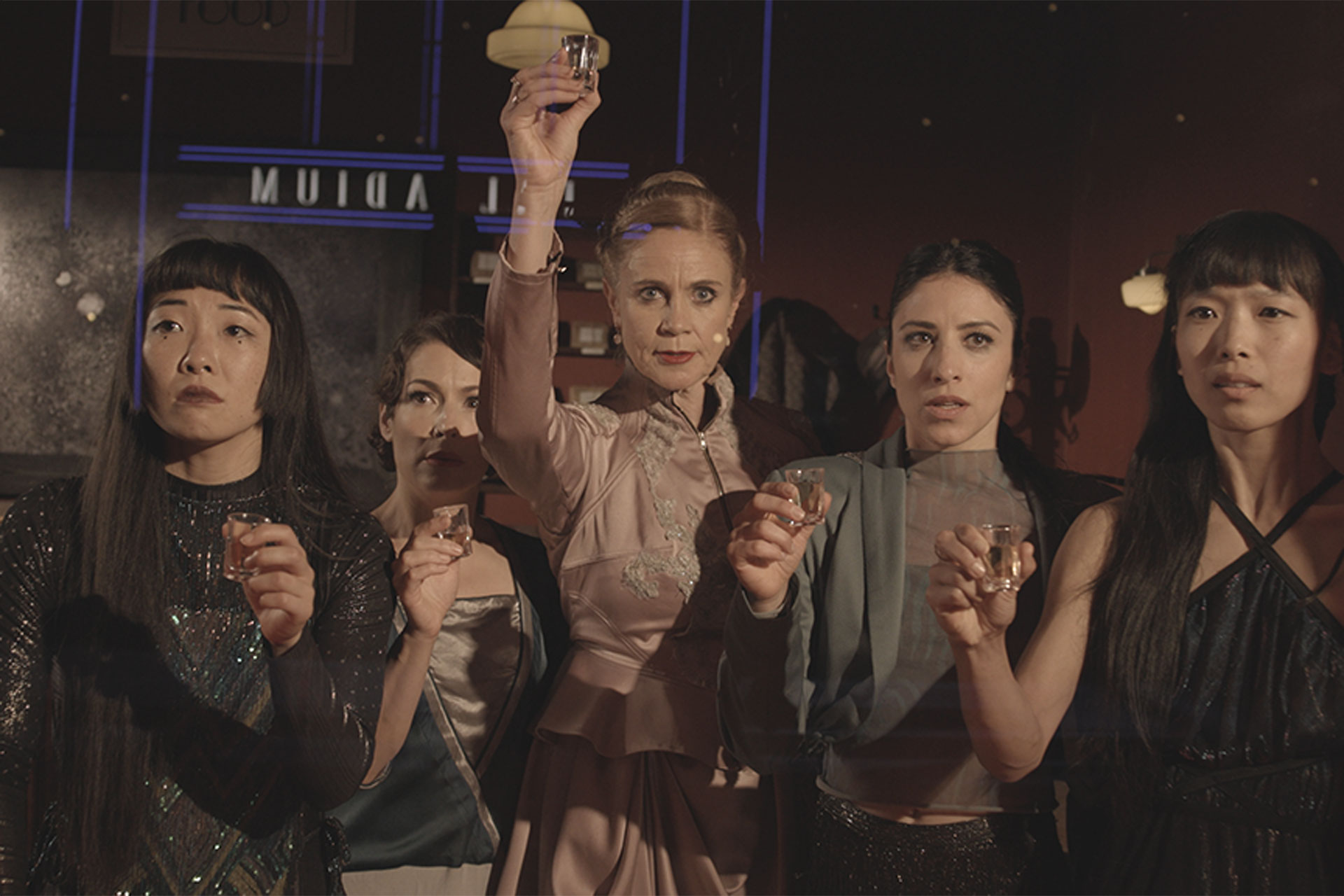 The Burnt City
Until 16 April 2023
Where? Cartridge Place (Royal Arsenal SE18 6ZR)
If you'd like to experience some immersive theatre, Punchdrunk's The Burnt City is your best bet. Returning to London for the first time in eight years with The Burnt City, this play (or perhaps 'experience' better describes it) tells the story of the greatest Greek tragedy, the fall of Troy. Set across three Grade II-listed buildings in the company's new home in Woolwich, The Burnt City takes viewers to a dystopian world where Greece teeters on the brink of victory. Wander at your own will, opening doors and crawling through secret passages. Will you choose to follow the characters who emerge from the shadows? Or will you break free from the crowd and discover mysteries lying in wait at the heart of the labyrinth?
BOOK IT: punchdrunk.com
To Kill A Mockingbird
Until 20 May 2023
Where? Gielgud Theatre (Shaftesbury Avenue, W1D 6AR)
Aaron Sorkin's new adaptation of Harper Lee's world-famous modern classic novel, To Kill A Mockingbird is told from the perspective of Scout and follows her father, Atticus Finch (played by Matthew Modine), a lawyer defending Tom Robinson, a black man who has been accused of raping a young white woman.
BOOK IT: tokillamockingbird.co.uk 
Cabaret at the Kit Kat Club
Where? Playhouse Theatre (Northumberland Avenue, WC2N 5DE)
Having racked up seven Olivier Awards, this intimate revival of Cabaret is one of the West End's hottest tickets. Set in Berlin on the cusp of the 1930s, the hit musical – which seats the audience on tables around the stage – charts the friendship between Sally and writer Cliff Bradshaw, with the plot revolving around a cabaret venue called the Kit Kat Club. In reality, we're in the Playhouse Theatre, and you should make sure to arrive early to absorb tidbits of The Prologue around the bar and the rest of the building. Add stage-side dining and/or pre-drinks to your ticket to really enfold yourself in the Kit Kat Club.
BOOK IT: kitkat.club 
Newsies 
Until July 2023
Where? Troubadour Wembley Park, (Fulton Road, HA9 0SP)
Disney's new production of Alan Menken's Newsies (with lyrics by Jack Feldmen and bookby Harvey Fierstein) is running in Wembley Park until the summer, featuring show-stopping, large-scale choreography and catchy songs. New York City in the early 20th century: a teenage newspaper seller dreams of a better life away from the hardship of the streets.
BOOK IT: newsiesthemusical.co.uk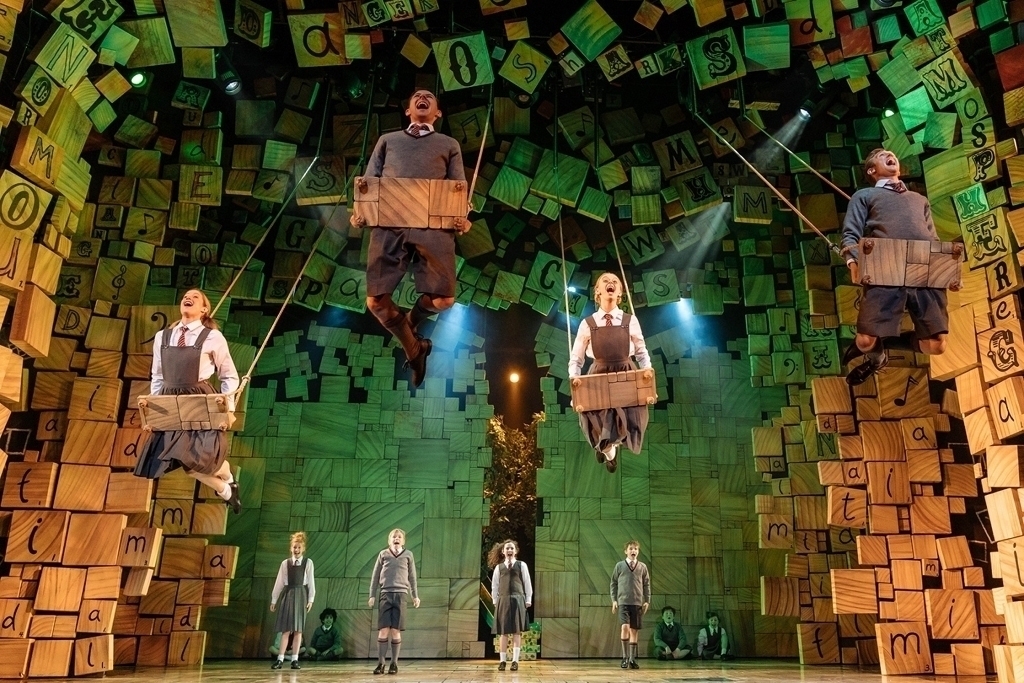 Matilda The Musical
Where? Cambridge Theatre (Earlham Street, WC2H 9HU)
The musical adaptation of Roald Dahl's 1988 classic Matilda has garnered rave reviews since its first run in Stratford-upon-Avon. Recently adapted into a vibrant film, Matilda has resided on the West End since 2011, scooping up a whole host of awards over the years and going on to tour the world. Written by Dennis Kelly, with a sparkling score from Tim Minchin, it's a heart-warming show for all the family. 
BOOK IT: matildathemusical.com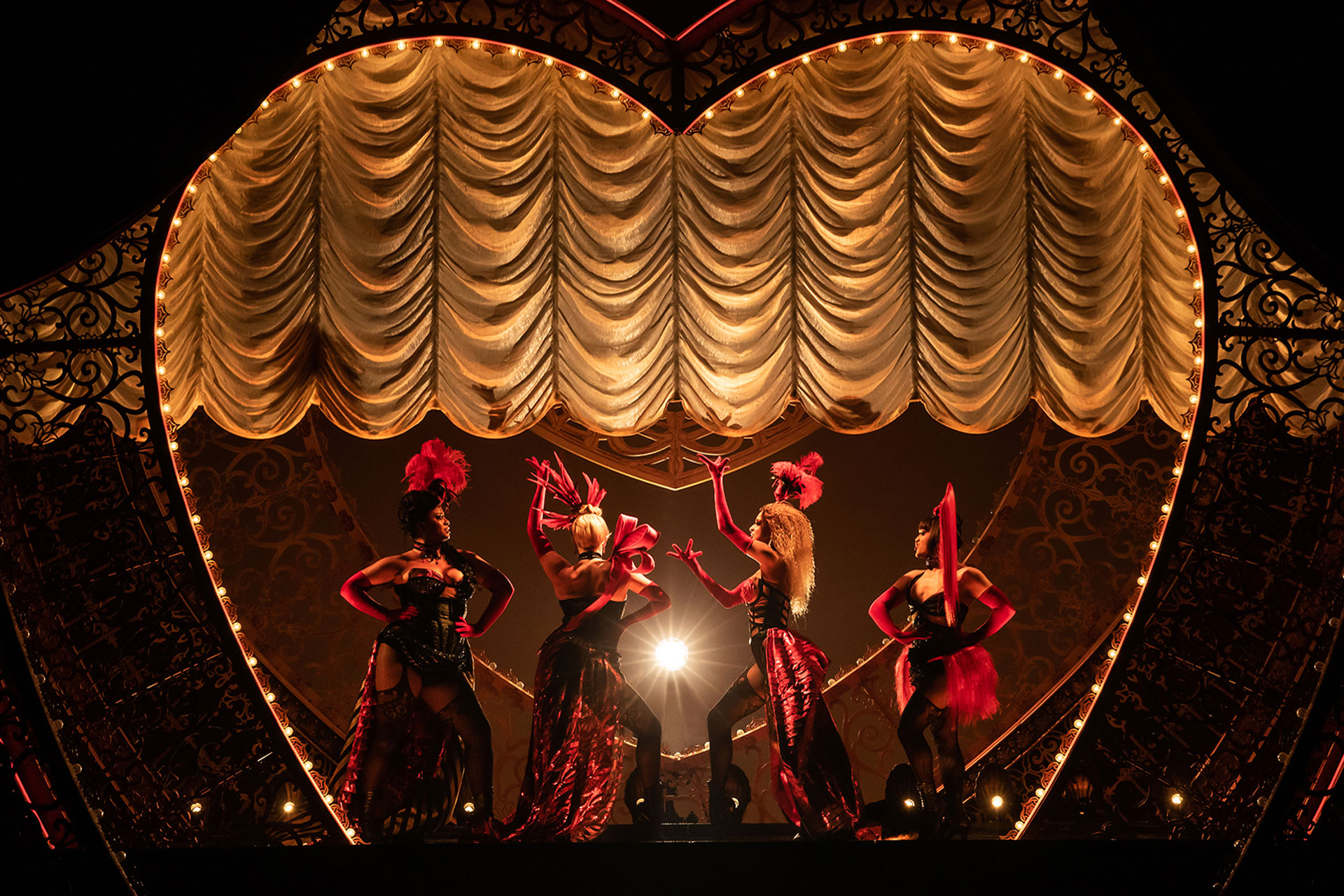 Moulin Rouge! The Musical
Where? Piccadilly Theatre (Denman Street, W1D 7DY)
Ever since Baz Luhrmann's pop musical debuted back in 2001, Moulin Rouge has been the musical for those dreaming of living la vie de bohème in Paris. The glitzy stage version never gets old. A riot of music, colour and opulence set in 19th century Paris, the show follows the love affair of writer Christian and courtesan Satine. A brilliant score features reworked pop hits including 'Lady Marmalade' and 'Diamonds Are a Girl's Best Friend', plus the original song 'Come What May', which was written for the film.
BOOK IT: moulinrougemusical.co.uk 
Harry Potter and the Cursed Child
Where? Palace Theatre (Shaftesbury Avenue, W1D 5AY)
The most awarded play in history, this one needs no introduction. For those yet to see Jack Thorne and JK Rowling's epic two-part Harry Potter stage series, expect dazzling effects, shock plot twists and a stellar cast makes for a spellbinding adventure in this unique theatrical experience, set 19 years after the 2007 novel Harry Potter and the Deathly Hallows. 
BOOK IT: harrypottertheplay.com 
The Book of Mormon
Where? Prince of Wales Theatre (Coventry Street, W1D 6AS)
Since it debuted at the Prince of Wales Theatre in 2013, The Book of Mormon has been delighting audiences with its witty, satirical humour. Created by Trey Parker and Matt Stone – the duo behind South Park – the show follows the journey of two Mormon missionaries who travel to Africa to promote their religion. It's fun and light-hearted – but also thought-provoking, with a catchy soundtrack featuring fan favourites like 'I Believe' and 'I Am Africa'.
BOOK IT: thebookofmormonmusical.com 
Wicked
Where? Apollo Victoria Theatre (Wilton Road, SW1V 1LG)
Wicked is one of London's longest running musicals of all time. No surprise to anyone who's seen it: from the heart-warming story to its epic costumes and endlessly catchy songs, Wicked is a true masterpiece. Based on Gregory Maguire's 1995 novel, Wicked: The Life and Times of the Wicked Witch of the West, the play re-imagines the Land of Oz, proposing an alternative universe to that of L. Frank Baum's The Wonderful Wizard of Oz. At its core, Wicked is the story of a deep friendship between two young women: the ostracised green Elphaba – later known as the Wicked Witch of the West – and beloved blonde Glinda, the Good Witch of the North.
BOOK IT: wickedthemusical.co.uk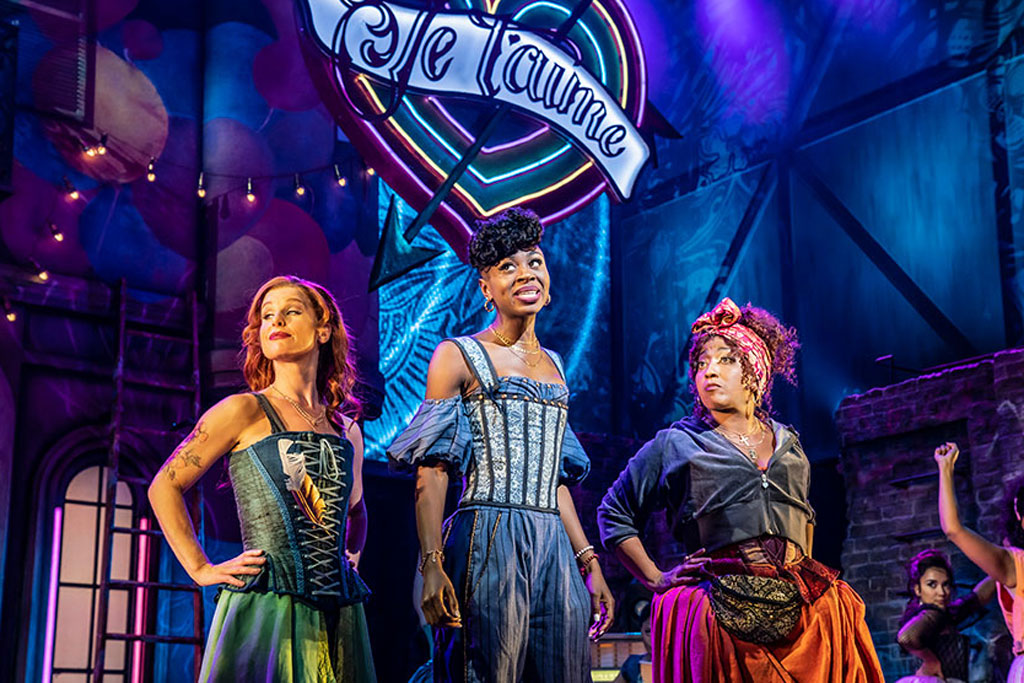 & Juliet
Where? The Shaftesbury Theatre (Shaftesbury Avenue, WC2H 8DP)
We all know the story of Romeo and Juliet – but what if we could rewrite the final scene? & Juliet imagines a different ending to the Shakespearian tragedy, one where Juliet wakes up, packs her bags and heads off to Paris with her friends. There's also a soundtrack of pop hits by Swedish producer and writer Max Martin, who created songs for the likes of Britney, Ariana Grande and The Backstreet Boys.
BOOK IT: andjulietthemusical.co.uk 
Coming Soon To London Theatre
Bonnie & Clyde
Where? Garrick Theatre
When? From 4 March 2023
Winner of What's On Stage's 'Best New Musical', Bonnie & Clyde will arrive at the Garrick Theatre next month for a limited 11 week run, led by Francis Mayli McCann and Jordan Luke Gage. Two small-town kids from the middle of nowhere became the biggest folk heroes in all America. They craved adventure – and each other. Their names were Bonnie and Clyde.
BOOK IT: bonnieandclydemusical.com 
The Tragedy Of Macbeth
Where? Southwark Playhouse (Newington Causeway, SE1 6BD)
When? 14 March–8 April 2023
Flabbergast Theatre's award-winning twist on the Shakespeare classic is soon arriving at London's Southwark Playhouse, following rave reviews at 2022's Edinburgh Fringe. Flabbergast focuses on the masculine fear of feminine power and draws on modern society to retell Shakespeare's most famous tragedy.
BOOK IT: southwarkplayhouse.co.uk 
Once On This Island
Where? Regent's Park Open Air Theatre (NW1 4NU)
When? 10 May–10 June
Regent's Park's summery Open Air Theatre reopens in May with its production of the Tony and Olivier Award-winning musical Once On This Island, starring Gabrielle Brooks as Ti Moune and Hamilton's Stephenson Ardern-Sodje as Daniel.
BOOK IT: openairtheatre.com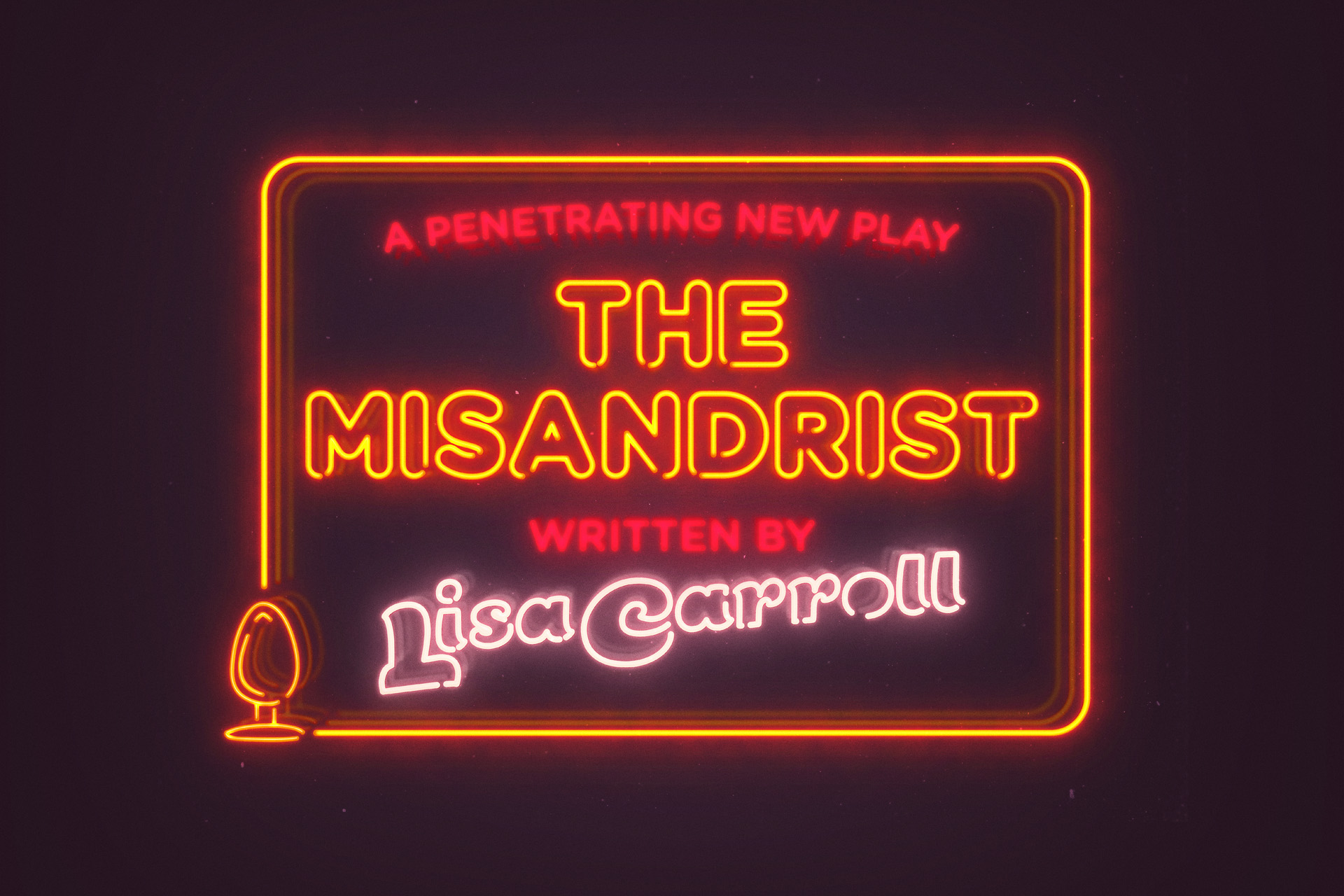 The Misandrist
Where? Arcola Theatre (Ashwin Street, E8 3DL)
When? 10 May–10 June 2023
Catch the debut run of Lisa Carroll's new play, The Misandrist, this spring. Shifting back to 2018 this new comedy – about sexual knowledge and true love – follows Rachel, a freelancer on the cusp of an existential crisis.
BOOK IT: arcolatheatre.com