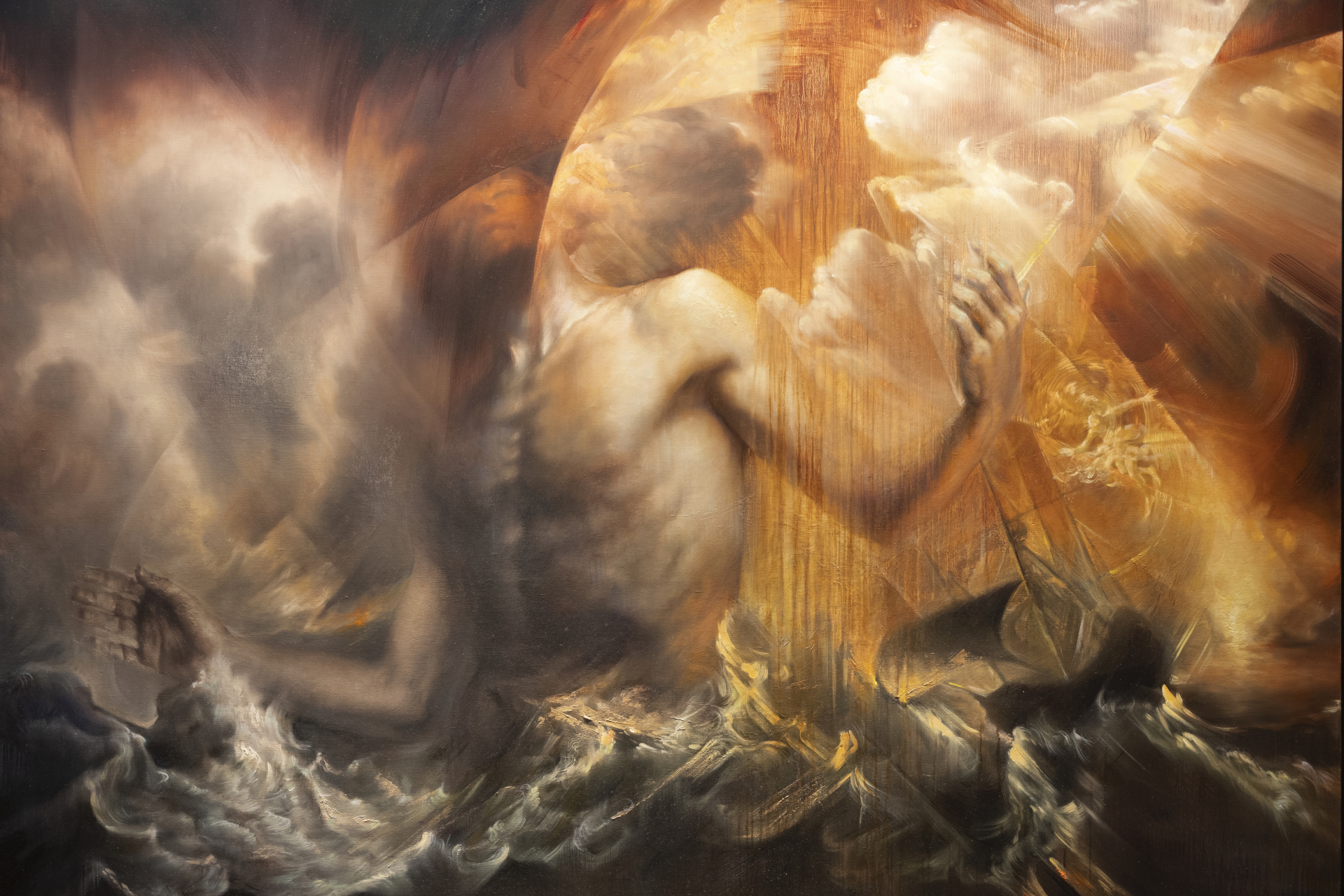 Contemporary Art Meets the Stage at Theatre Royal Drury Lane
---
'We might be doing something that would be sitting in a theatre for the next 300 years. Forever.'
Theatres were one of the hardest hit by the pandemic when lockdown enforced months-long closures throughout the UK. Now that they're finally back in action (hopefully for good this time), we have so many new shows and venues to see. But one stands out in particular: Theatre Royal Drury Lane. The 17th century venue has come out of a recent restoration project headed by Andrew and Madeleine Lloyd Webber, and features some stunning artwork by Maria Kreyn. Read on to find out how fine art met the stage in this unique collaboration.
Which Stars Are Treading the Boards in 2021?
New Art at Theatre Royal Drury Lane
Head down to the heart of Covent Garden to see Theatre Royal Drury Lane, a Grade I listed building that has been home to some of the West End's most iconic shows. The theatre recently came out of a jazzy £60 million restoration project undertaken by none other than Andrew and Madeleine Lloyd Webber, who have updated the building into a vision of modern opulence. The icing on the cake, however, came in the form of eight monumental paintings in the entrance hall created by Brooklyn-based contemporary artist Maria Kreyn.
Having purchased the venue back in 2000, Lloyd Webber had been planning to restore Theatre Royal Drury Lane to its former glory for many years. However, it was only in 2019 that full-scale renovations could take place, with the theatre shutting its doors for some much-needed TLC. Now set to open again this year with the West End debut of Disney's Frozen, Theatre Royal Drury Lane will welcome audiences far and wide to see a range of art from all practices.
Lloyd Webber first stumbled across Kreyn's artwork in 2018, and kept her in mind when it came to the restoration of Theatre Royal Drury Lane. Kreyn, a self-taught painter with a background in maths and philosophy, was given just one prompt: 'Maria, I want you to make this work dangerous and apocalyptic, with your soul on the line.'
The result? Eight large-scale oil paintings that marry historical techniques with a contemporary vision. Each painting depicts a scene from a Shakespearean play, but rather than stick to a period narrative Kreyn makes her paintings recognisably current. Dressed in combinations of modern and historical costumes, with all genders and races depicted, the paintings are reflections on how classic plays continue to be relevant on today's global stage.
Despite not knowing she would undertake the commission during the pandemic, Kreyn noted that the experience was 'oddly heartening'. Shakespeare had written King Lear and Macbeth in quarantine during the height of the bubonic plague – with many of his plays thereafter including metaphors of disease and corruption as a plot device – and so it became a poetic coincidence when Kreyn found herself in a similar position when depicting the playwright's dramatic works.
Speaking on the paintings, artist Maria Kreyn commented: 'I picked eight plays and dove into research: King Lear, Othello, Romeo and Juliet, Macbeth, As You Like It, A Midsummer Night's Dream, Hamlet, and The Tempest. The casting is diverse, and my self-portrait as Ophelia appears in the Hamlet painting. The plays are as much a study into complex individuality and humour, as they are a study into madness – turbulent, dark, redemptive, absurd, comedic, ecstatic. Always beautiful. Regarding Andrew's prompt: in this context, the human condition itself is dangerous and apocalyptic, forever expanding the range of feeling at both ends of joy and loss, in perpetual negotiation between ascension and falling, chaos and control. I'm applying the paint with this in mind.'
Andrew Lloyd Webber added: 'There's no point in having works that are purely decorative. Rather than having fusty old pictures, we wanted to go for something that could certainly interest and challenge an audience. We might be doing something that would be sitting in a theatre for the next 300 years. Forever. And therefore, I thought that if I could put my own footprints on it and Maria could be involved with that, it would be something very, very remarkable. I hope that when you come here, you will be blown away by it.'
Maria Kreyn's paintings are now on permanent view free-of-charge in the entrance hall of Theatre Royal Drury Lane. thelane.co.uk