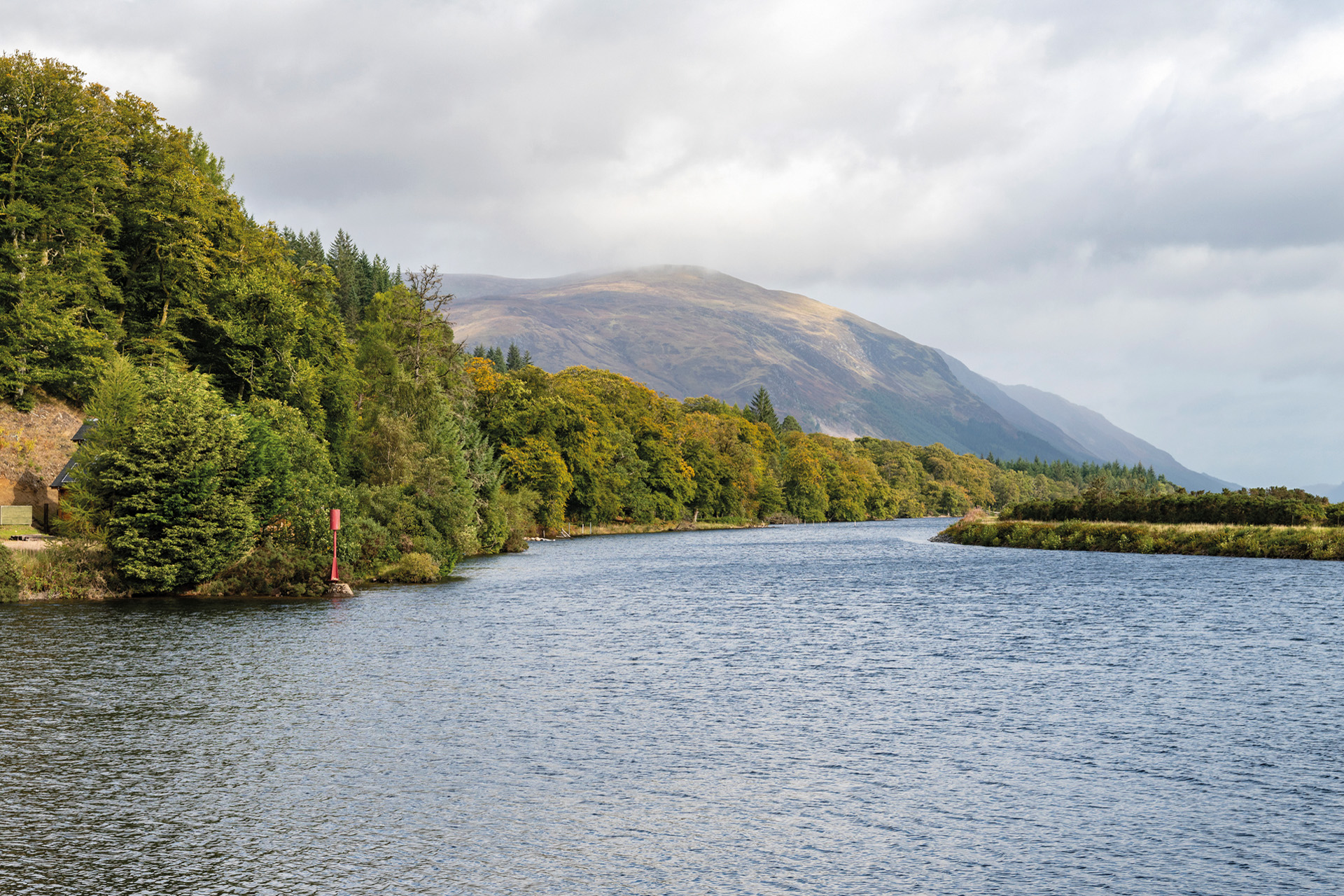 These Are The Best Things To Do In Scotland
With sustainable options for the eco-minded
From ghouls and ghosts to kombucha and pineapples, Scotland is a land of plenty. There's the cultural hubs of Edinburgh and Glasgow, balanced in even measure with the glories of the Scottish Isles and the majestic Highlands. If you're looking for things to do in Scotland, you've come to the right place – here is the C&TH guide to the best activities to keep you occupied on your trip. And, from eating at Green Michelin-starred restaurants to a memorable electric car road trip, there are sustainable options thrown in for good measure.
The Best Things To Do In Scotland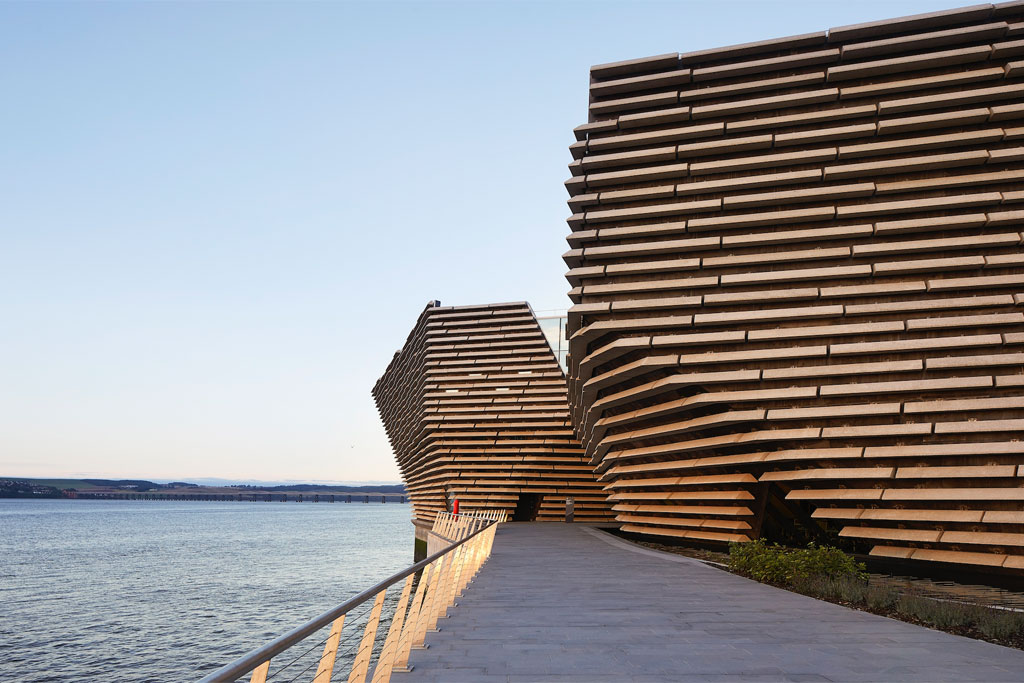 Visit Scotland's First Design Museum
V&A Dundee, Scotland's first design museum, opened in September 2018, and is still going from strength to strength with an ambitious exhibition and events schedule. vam.ac.uk
Head to the Market
Cobbled streets and canopied stalls welcome you to Edinburgh's Stockbridge Market, dense with discoveries like discounted cashmere, local game and vegetables, vegan baked goods, giant paella pots, homemade soaps, sizzling gyoza and artisanal marshmallows. stockbridgemarket.com
Hike the John Muir Way
Tackle Scotland coast to coast, via the John Muir Way. It's named after the early conservation pioneer John Muir, who was born in Scotland and went on to set up many of the USA's national parks, advocating for the protection of nature for the sake of the health of the planet and its inhabitants. You can follow in his philosophical footsteps by hiking the 134-mile route. johnmuirway.org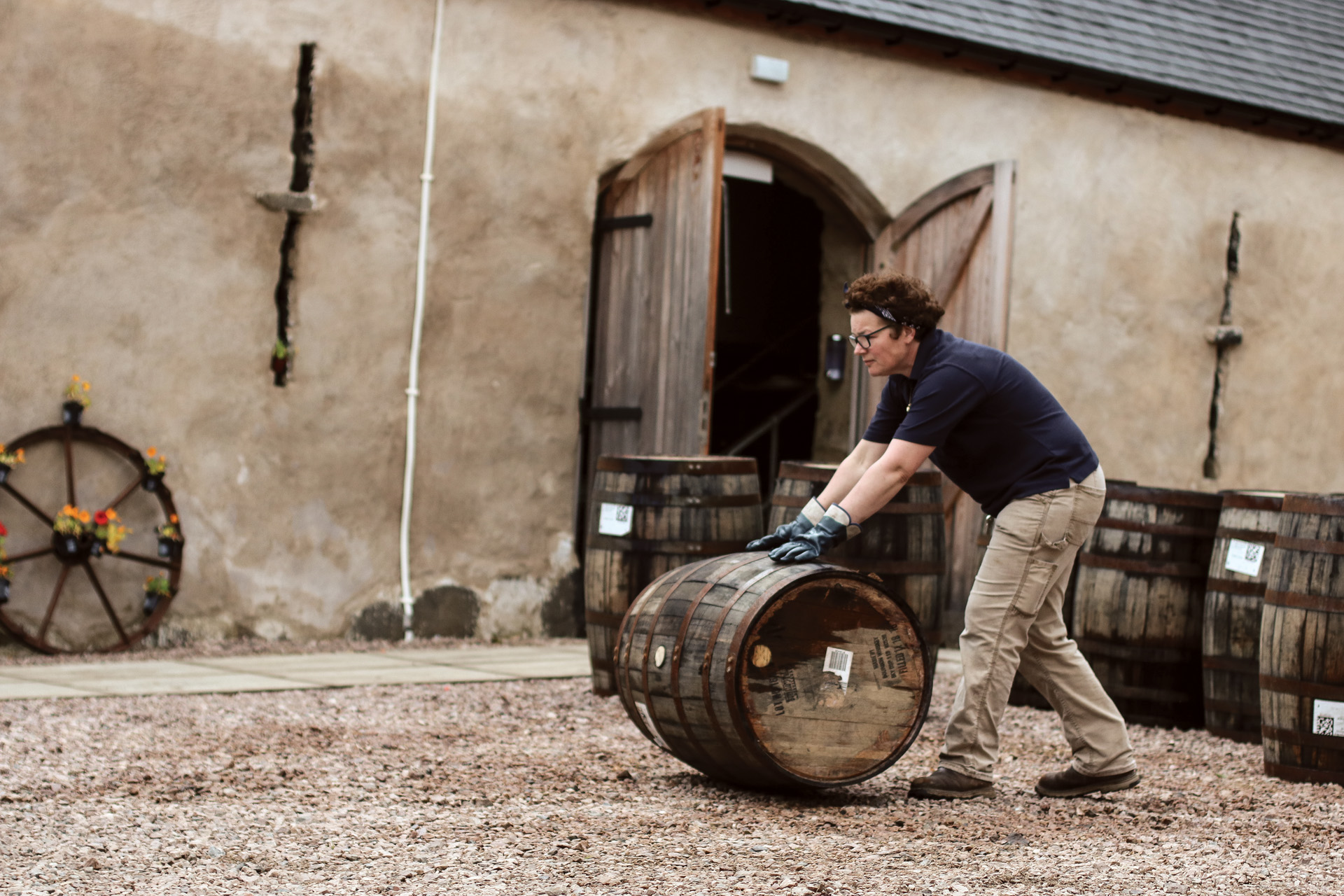 Sip on a Dram of Whisky
B Corp business Nc'nean is a pioneering, predominantly female-led distillery on the Morvern peninsula on Scotland's west coast. It's certified organic, powered by 100 per cent renewable energy, and 1ast year became the first UK whisky distillery to be verified as having net zero carbon emissions from its own operations. Take a tour, while sampling a few drams. ncnean.com
Go Green Fingered at the Royal Botanic Garden Edinburgh
Set in around 70 verdant acres, only one mile north of the city centre, the Royal Botanic Garden is a real gem in the Scottish capital. It offers a packed programme of exhibitions, interactive experiences, events and activities, all celebrating the power of plants and the natural world. It's impossible to leave without feeling motivated to help preserve it for future generations. rbge.org.uk
Experience Low Tea
Sit on floor cushions and in alcoves at Glasgow's tea house, Tchai Ovna. At the end of a cobbled lane and inside old stables, 100 varieties of tea are on offer (don't overlook the masala chai). The menu is rounded out with a range of vegan/vegetarian options. tchaiovna.com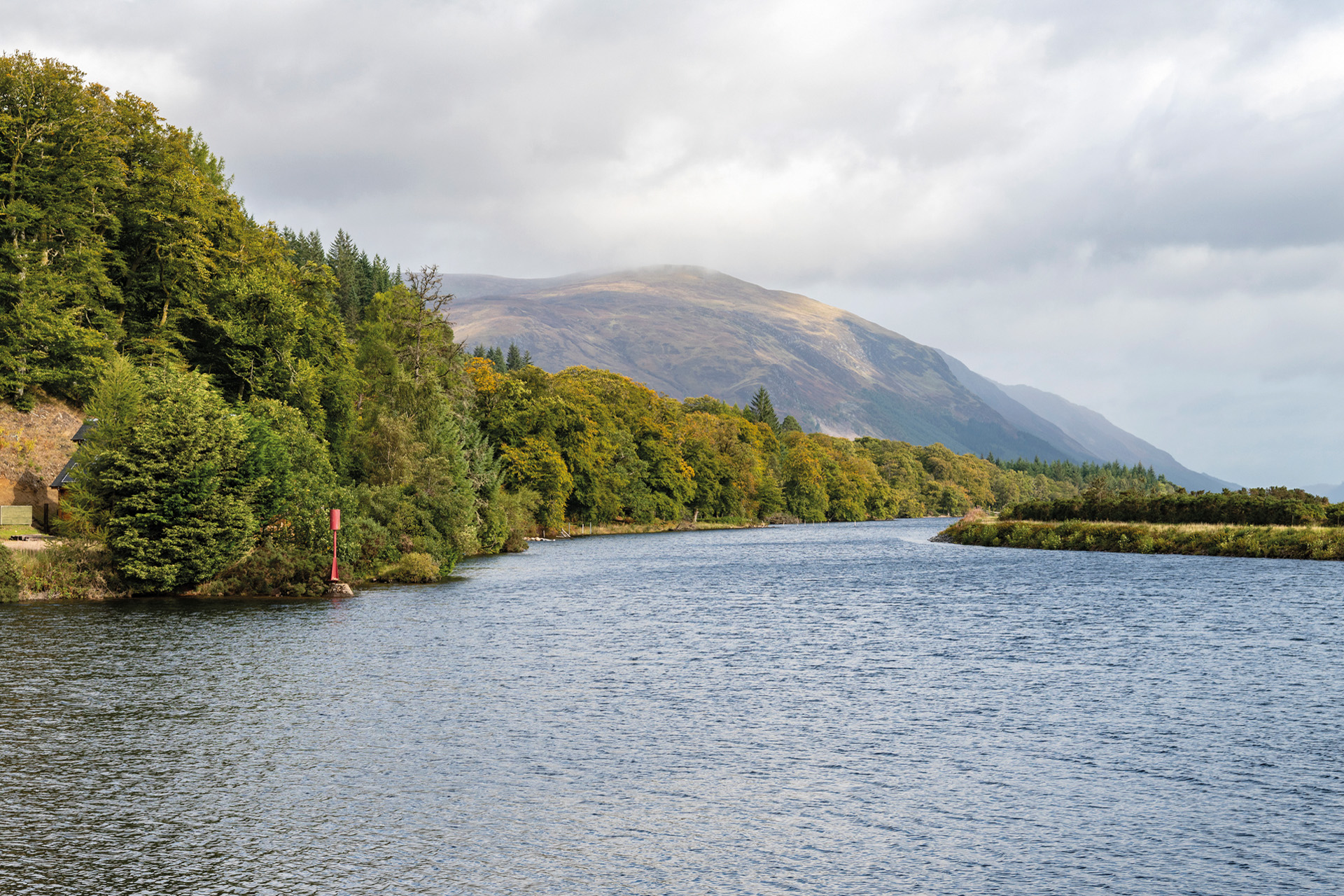 Paddle the Great Glen Canoe Trail
A low-carbon way to explore Scotland's glorious Caledonian Canal, the Great Glen Canoe Trail covers 60 miles of the waterway, from Corpach (Fort William) in the west to Clachnaharry (Inverness) in the east. It takes about five days from start to finish, so prepare for real adventure – only experienced paddlers should do this one. greatglencanoetrail.info
Photography with David Russell
David is a landscape photographer and offers photography tours and workshops where he gives tips and advice on getting the best from your camera, whether it be an SLR or phone camera. highlandwildscapes.com
Dine Like the Queen
Queen Bey, that is. Down a little lane, Glasgow's original Vietnamese restaurant, Hanoi Bike Shop, makes every plate from scratch and, yes, has fed A-listers such as Beyoncé and Jay-Z. Their house-made tofu and prawn crackers are un-bey-lievable. (So are the bicycles that hang from the ceiling.) hanoibikeshop.co.uk
Cycle the Glasgow Green Route
Bustling with art, culture, shopping and foodie spots, Glasgow is a must-visit. Discover a more eco side of the city with the Ovo Bikes Green Route, a cycle trail that takes in 12 of the city's most sustainable businesses, from coffee bar Honey & Salt to upcycled furniture boutique Emily Rose Vintage. A great way to see the city. nextbike.co.uk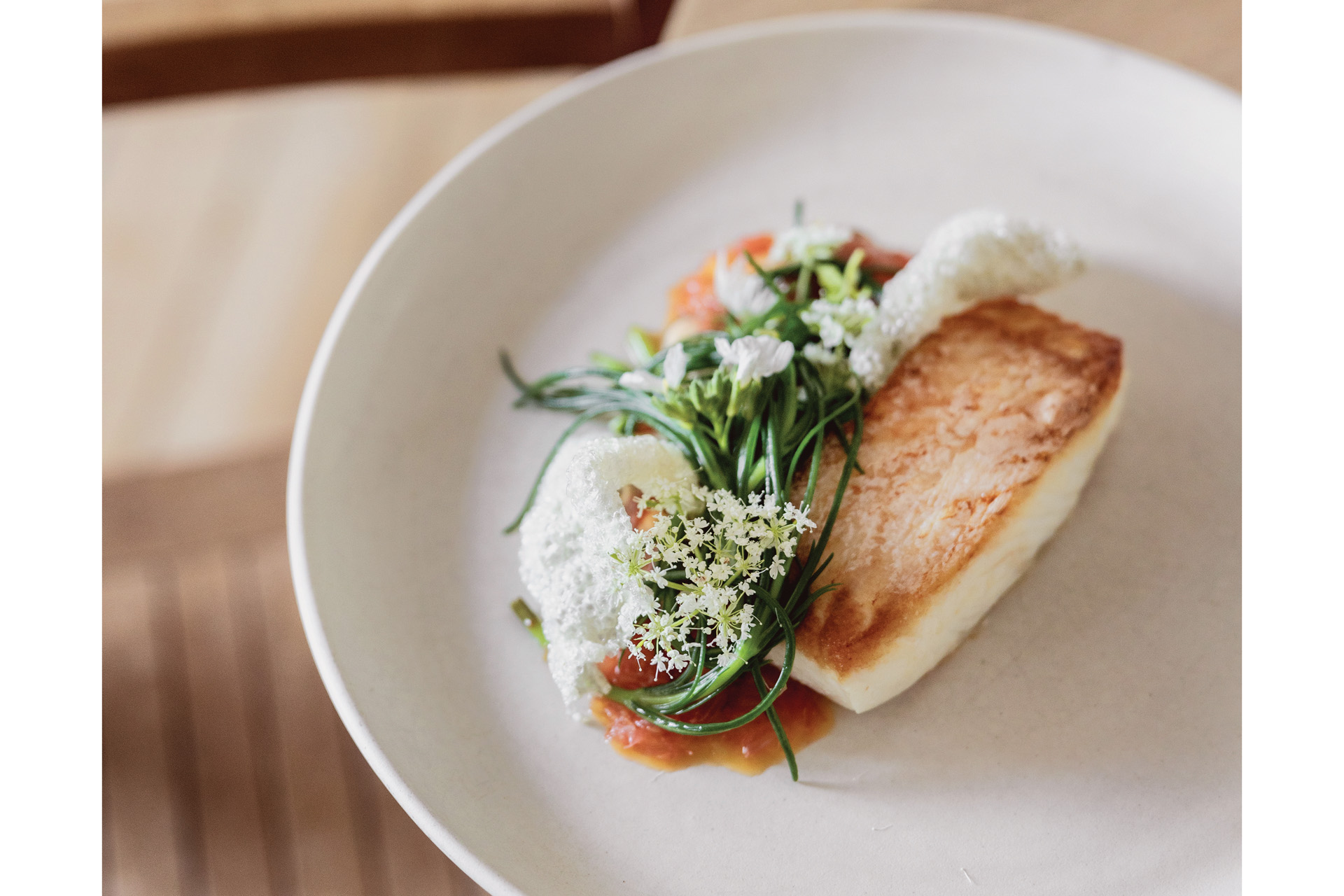 Book a Table at Inver
Awarded one of Michelin's first ever Green Stars back in 2021 – a title it managed to hang on to for 2022, too – Inver is a restaurant with rooms based in a former crofter's cottage in an isolated spot on the shore of Loch Fyne. Chef-owner Pamela Brunton dishes up the finest local seafood, game and meat, as well as local produce that's both grown and foraged. A meal you won't forget in a hurry. inverrestaurant.co.uk
Celebrate a Glasgow Legend
2018 marks 150 years since Charles Rennie Mackintosh was born, the 'father of Glasgow Style'. See the celebratory new exhibition at Kelvingrove Art Gallery and Museum, check out the Willow Tearooms and head 23 miles north-west to see his masterwork, The Hill House, which features a favourite Mackintosh emblem, the Glasgow Rose. glasgowlife.org.uk
Yoga & Meditation with Rhona Coogan
Yoga at An Crübh (meaning The Hub) community centre, where Rhona Coogan offers yoga and meditation sessions in a luxuriously modern studio with the most spectacular views through vast windows overlooking the Sleat Peninsula. The centre offers a café, a shop selling local produce, and a post office and located beside the main road on the A851 at Camus Cross. skyeforall.co.uk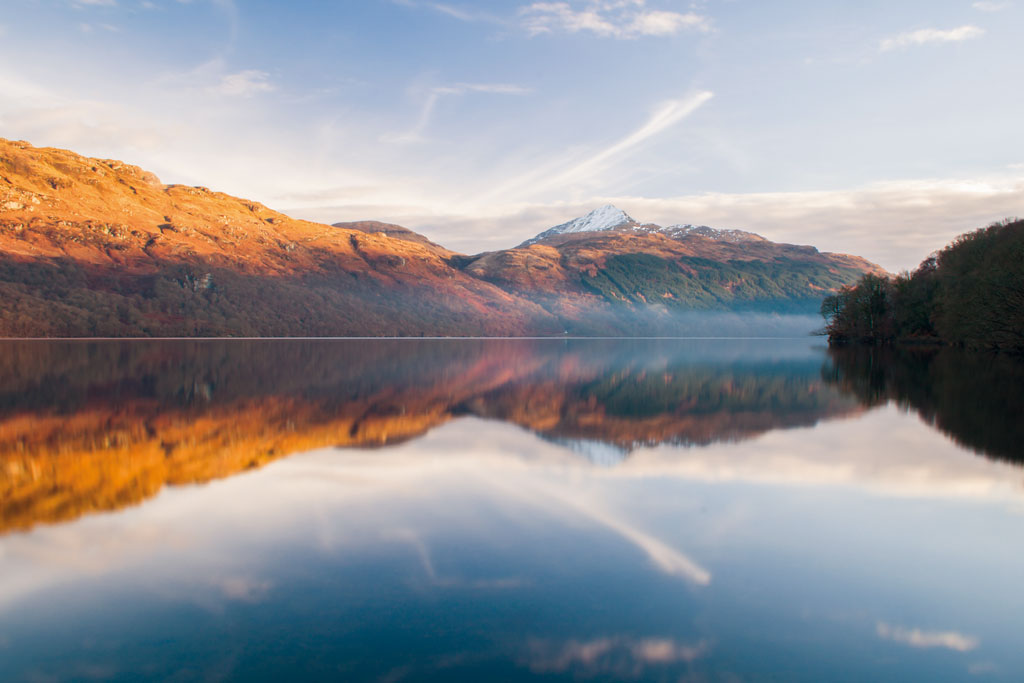 Leg It to the Loch
Loch Lomond is more accessible – and less touristy – than Loch Ness. It makes for the perfect hike, replete with footpaths, cycle trails, the neighbouring Trossachs National Park and ancient Luss village. The highland area is home to red deer and the climber-friendly mountain Ben Lomond. lochlomond-trossachs.org
Take a Breather in Fruitmarket
The intimate, free Fruitmarket gallery is just behind Edinburgh's Waverley train station. It's a good pit stop for those just arrived and in need of a contemporary art fix or lunch from the gallery's charming café, which serves wholesome food and cakes. fruitmarket.co.uk
E-biking
Join a Wilderness Scotland 23-kilometre e-bike ride from Inverlochy Castle Hotel to explore Old Inverlochy Castle and the Caledonian Canal. wildernessscotland.com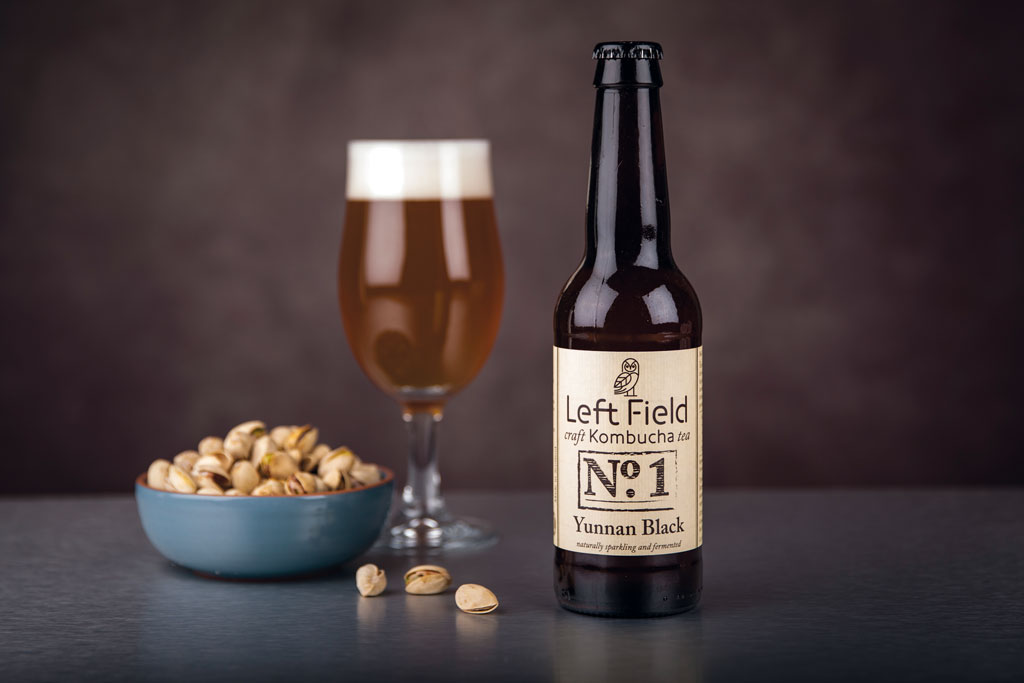 Drink Healthy Fizz
Craft brewed Left Field Kombucha is produced by husband and wife team Geraint and Jo on the Scottish Borders, available at independent retailers throughout Scotland. leftfieldkombucha.co.uk
Expect the Unexpected in Plockton
The village of Plockton has its own interpretation of a Highlands landscape. It's secret? A bayside location with the benefit of the Gulf Stream. Rhododendron-clad crags and bamboo are among other plant surprises. visitplockton.com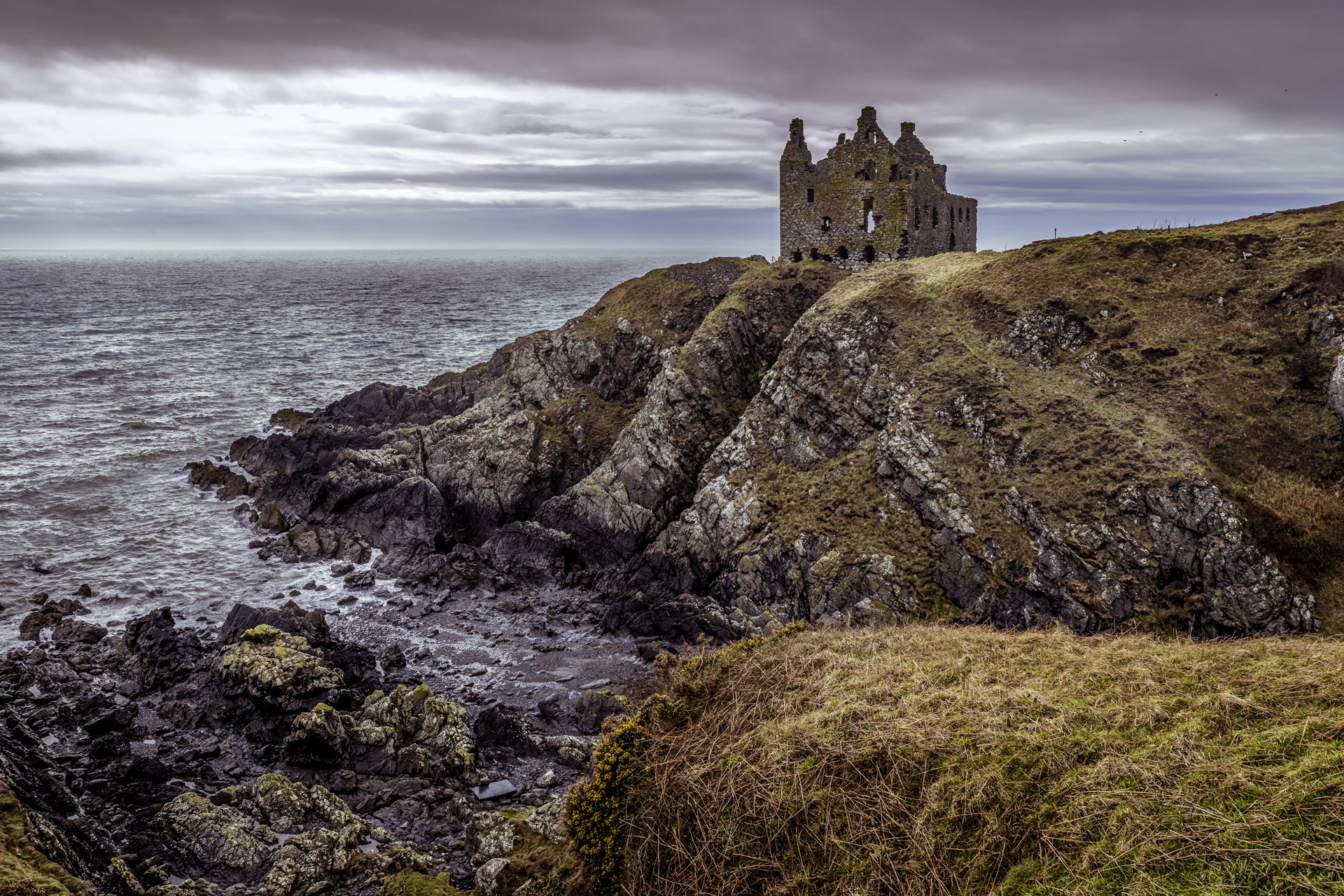 Experience Fairytale Scottish Spires
Whether you're looking for a wild ruin or a regal stay, Scotland's plethora of stunning castles – from national trust properties to ruins to refurbished hotels – are ripe for the visiting. Though most are concentrated in Aberdeenshire, castles are dotted across the nation, providing fun days out and incredible, Instagram-worthy backdrops.
Discover More Beautiful Scottish Castles Here
Cast Your Rod at Wildland
With a 200-year vision for restoring its natural landscape, Wildland, made up of three vast Highland estates, is leading the way with its commitment to custodianship and conservation. Stay in one of its stylish lodges or cosy cottages, and take part in fishing, deer stalking (a key part of Wildland's land management plan), pony picnics and guided 4×4 safaris. wildland.scot
Explore Dunmore's The Pineapple
Certainly the most ornate fruit-inspired motif you'll see for a while, the National Trust's The Pineapple in Dunmore is ripe for visits. Built in 1761 by the Earl of Dunmore, pineapples were a most exotic food in Scotland. Explore the eccentric grounds and look out for the rare great crested newt in the pond. nts.org.uk
Venture Underground
Avoid naff ghost tours of Edinburgh and head straight to Mary King's Close for the really spooky stuff. Underneath the Royal Mile is a warren of hidden streets, frozen in time since the 17th century when they were built over after the plague. realmarykingsclose.com
Hop on Board a Wildlife Cruise
Get up close to Scotland's wonderful wildlife with a cruise around the country's beautiful north-west lochs and coastline, Hebridean islands and even further afield. Family-owned Hebrides Cruises has a strong commitment to lowering its carbon footprint and reducing noise pollution and has a wildlife expert onboard every expedition to educate guests about the region's fascinating natural habitats. hebridescruises.co.uk
Get Down to Earth
Edinburgh's New Leaf Co-op in Marchmont is a rare gem in the city. Farms tout earth-covered carrots, bakery drop-offs are still warm, and everything from amaranth to za'atar is in stock. The lovely staff are passionate about ethical food and work from the firm principles of a co-operatively owned business. newleafcoop.co.uk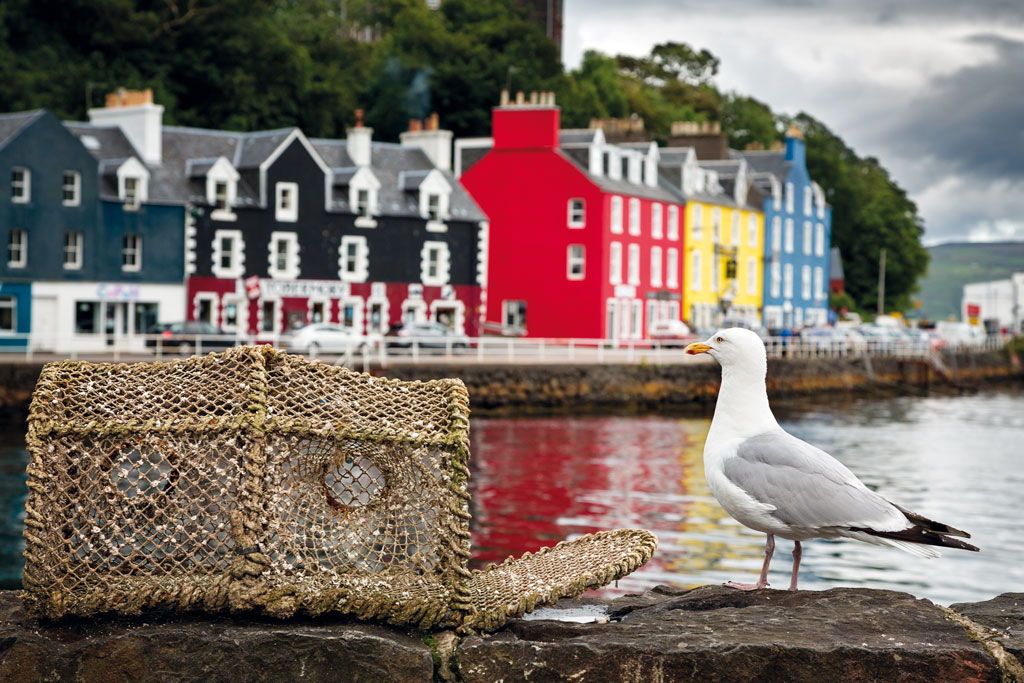 See Food in Tobermory
In Tobermory, whose brightly-coloured homes look like a packet of Skittles spilled along Scotland's Inner Hebrides, Café Fish reinvents a popular food trend. Trade the usual experience of watching chefs make your food for the enjoyable sight of fishermen catching your supper. Fresh fish tastes so delicious that the café champions 'gentle' cooking: simply grilled with a wedge of lemon. thecafefish.com
Book a Trip with Wilderness Scotland
Take all the hard work out of planning your next holiday and let Wilderness Scotland do all the leg work instead. Experts in sustainable tourism, it works to minimise the carbon emissions of all its guided, self-guided and private Scottish tours, aiming to achieve net zero by 2030. Any carbon it can't cut, it offsets, as well as donating at least £5,000 per year to the John Muir Trust via its Conservation Contribution Scheme. wildernessscotland.com
Read Lisa Young's journey across the Highlands with Wilderness Scotland here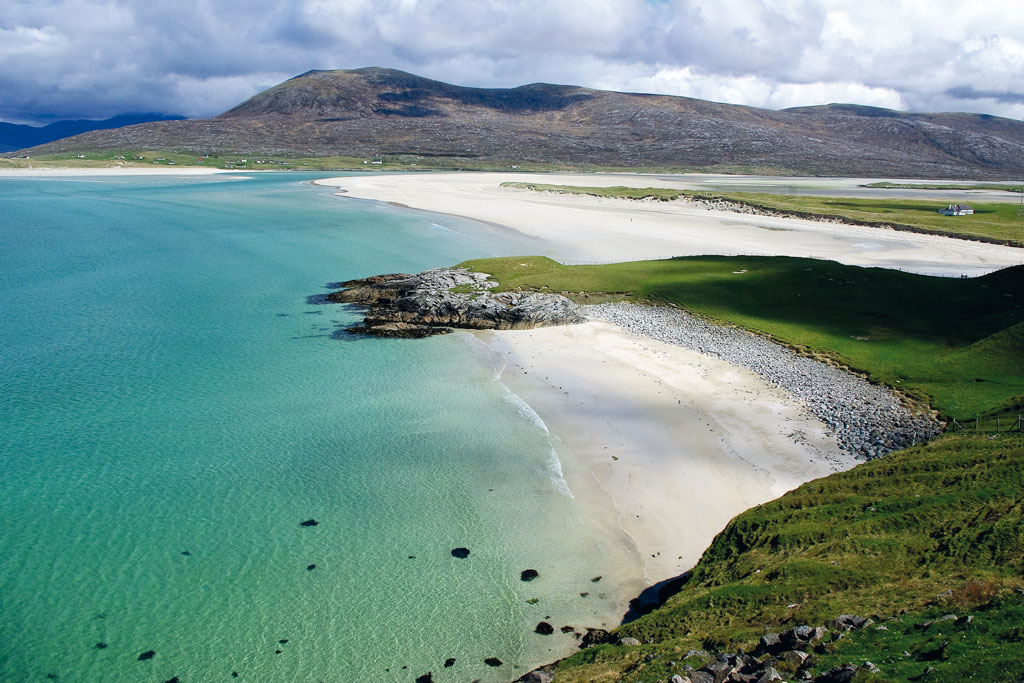 Hit the Beach
Scotland's Outer Hebrides boasts one of the most beautiful beaches in the world: Luskentyre. Situated on the Isle of Harris (famous for its tweed), Luskentyre's turquoise waters and white sand are the stuff of dreams. Thankfully the windy isle fends off midges, the scourge of many a summer in Scotland. visitscotland.com
Read the full C&TH to Scotland's Best Beaches
Taste Tradition
Using the traditional method of smoking fish over a barrel, Arbroath smokies enjoy protected status, like Parma ham and Champagne. They can be produced only within a five-mile radius of the town. arbroath-smokie.co.uk
Take on the North Coast 500
Encompassing just over 500 miles of incredible Scottish scenery, from lochs to mountains to beaches, the North Coast 500 is one of the world's most memorable road trips. Charge up your electric car and hit the road – there are regular chargers available throughout the route, which can be planned into your journey via the North Coast 500 app. northcoast500.com
Featured Image: Caledonian Canal, Above Gairloch, Scotland (via Getty)