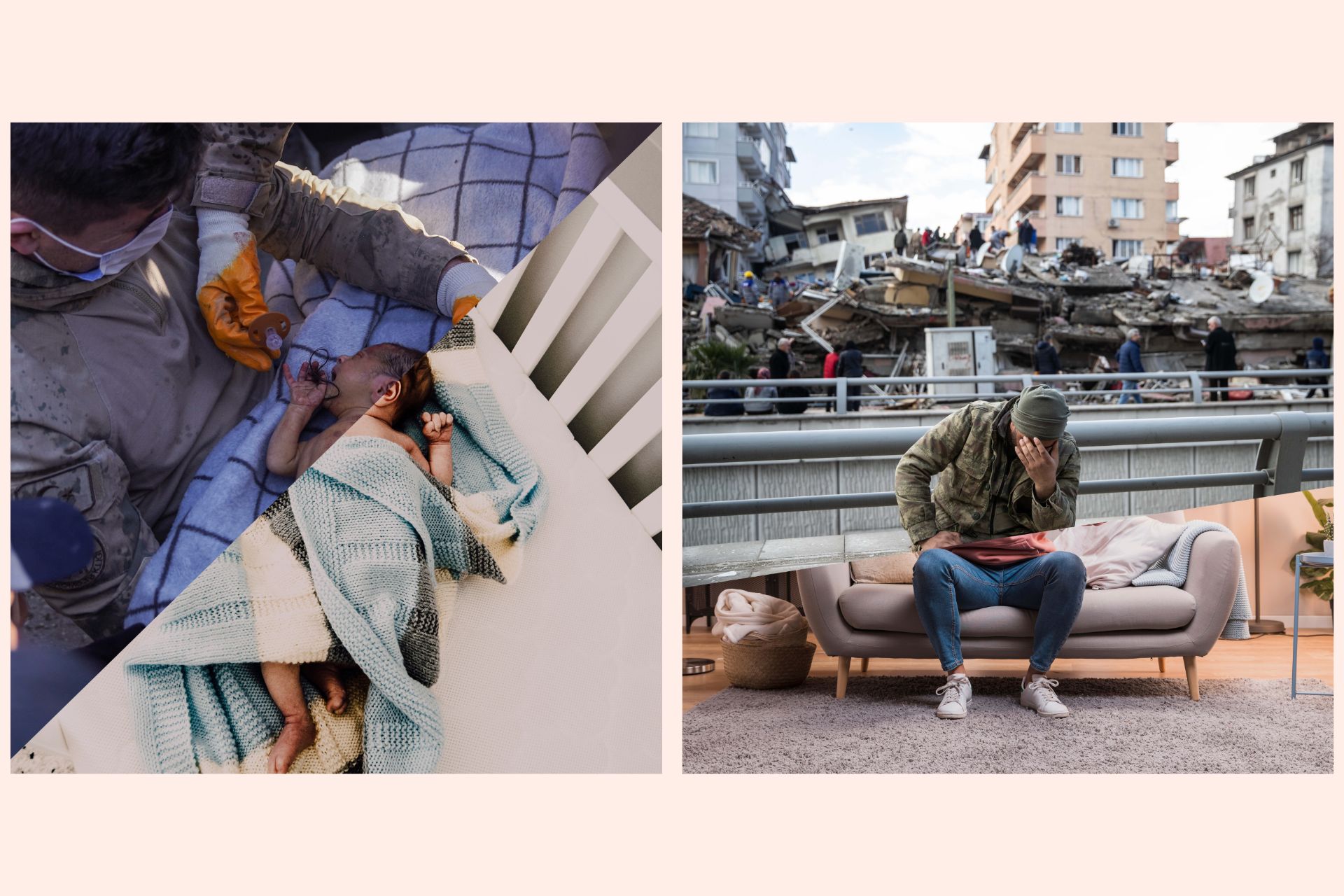 Art On The Front Line: Turkish Digital Artist Uğur Gallenkuş – Interview
What is the the power of art in times of crisis?
The World Health Organisation has launched an urgent appeal to channel funds, emergency medical care and supplies to people in Türkiye and Syria following the devastating February earthquakes. We speak to Turkish digital artist Uğur Gallenkuş who is fronting the cause on the power of art in times of crisis.
Art On The Front Line
When two extreme earthquakes struck Türkiye and Syria hours apart on 6 February, the widespread destruction and devastation was immediate. One of the strongest earthquakes ever recorded in the Levant with over 2,100 aftershocks, tremors were felt as far away as Egypt, Israel, Palestine, Lebanon and Cyprus, and an estimated 21 million people were exposed to the disaster.
Weeks later, with another violent earthquake felt on 20 February, tens of thousands of people are in urgent need of medical care and supplies. The health consequences of this disaster stretch beyond the traumatic injuries endured immediately: cold weather, mental health repercussions and disease outbreak will extend the earthquake's reverberations long into the future.
The World Health Organisation has launched an appeal to channel funds and supplies to those who desperately need it, which you can donate to here. Turkish digital artist Uğur Gallenkuş has teamed up with the WHO to raise awareness of this critical cause. Known for his digital photojournalistic collages that draw powerful contrasts between tumultuous and peaceful lives, you might recognise Uğur's style from United Nations campaigns, where they are frequently used to illustrate our global economic inequalities and quality of life as a result of the climate crisis. We chatted to Uğur, who lives in Istanbul, to explore the power of art in times of crisis.
Q&A With Uğur Gallenkuş
You're in Türkiye right now – can you tell us about the earthquake and its aftermath?
Living in Türkiye, it is impossible not to follow the news about the devastating earthquakes that recently hit my country and the Syrian Arab Republic. Ten Turkish cities have been affected by the crisis and, according to official figures, over 50,000 people have lost their lives, a number that will likely only increase. Those who survived have experienced significant trauma, with many of the children who were rescued from the rubble now left orphaned.
In January, Türkiye registered more than 3.5 million Syrian refugees, and the region affected by the earthquake disaster is the one where most of the country's Syrian refugees live. I think it's fair to say that their lives will have become even harder, with their homes, once again, left destroyed and loved ones lost.
Although Istanbul, where I live, has not been directly affected, some of my friends and their families were not as lucky. One friend survived by jumping from the second floor of a building; others have been left homeless, and sadly, another friend lost their life.
What is the health impact being experienced right now?
Aftershocks, freezing conditions and with so many hospitals destroyed or severely damaged by the earthquakes, the health impact of the disaster is already huge. Unfortunately, the situation is only going to become even more difficult as people who have suffered both physical and psychological trauma struggle to access the health services they urgently need.
In the Syrian Arab Republic, the situation is even more dire due to the ongoing civil war, which has left huge numbers of Syrians with limited or no access to adequate health services. Whether they are living out of tents, or in areas hit especially hard by the conflict, the earthquake disaster has exacerbated an already challenging situation.
This is why it is so important for people to do whatever they can to support charities and organizations, such as the World Health Organization (WHO), who are working around the clock to provide medical services and supplies to those who need them the most on the ground.
What can the public do to support people in Türkiye and Syria?
When an earthquake disaster of this scale takes place, support is needed straight away to assist the rescue efforts and provide essential items needed by the survivors. However, the support should not stop after the immediate rescue efforts are complete. Both physical and psychological injuries will take a long time to heal, and appropriate health services and living spaces will need to be provided for those who may have lost everything in the disaster. This is especially true for the Syrian Arab Republic where many are already suffering due to the ongoing civil war.
As human beings, it is our duty to support those whose lives have been shattered by disasters like this. To do this, we need to support the organisations that provide help to the people affected.
You're an artist – what do you think the role of art is in times of crisis?
In addition to other support provided, art can be a very useful tool to help people – who have not witnessed the tragedy – to understand and empathise with how the disaster has affected people. The paintings, and even films and television programmes can all help reflect an event or a situation that may otherwise seem distant to us.
This is how art can help raise awareness of crises and mobilise much needed support and action. Using this important tool, the artist can direct people to the right institutions and support mechanisms so they can take the actions needed in times of grave humanitarian crises.
Can you tell me about your partnership with the WHO?
WHO is one of these key institutions enabling people around the world to access the basic health services they need, even in times of great crises. While access to health services should always be a basic human right, in many parts of the world it is sadly still a privilege. WHO is committed to helping address this issue, but no organisation can do this on their own. This is why I am proud to be partnering with the WHO Foundation to raise funds to support WHO's life-saving work, both in Türkiye and the Syrian Arab Republic, and more widely. Through the artwork that I create, we are trying to draw more attention to humanitarian crises and encourage people to donate and help WHO make sure that everyone, no matter where they live, can access the health services they need.
Why is it important that an artist is at the front of this campaign?
Given the important role that art can play in helping raise awareness of crises, having an artist at the front of such an important campaign can help to mobilise action and bring people together, no matter how distant an issue may seem. However, this should not be limited to the art world – everyone should do what they can to support.
There is nothing more important in life than having good health, especially in times of crisis. This is why it is our moral duty to help organisations such as WHO that work to provide essential health services and supplies, even in the most devastating situations such as the aftermath of the earthquakes in Türkiye and the Syrian Arab Republic. To help continue WHO's life-saving work, please join me in supporting the WHO Foundation's campaign and donate what you can to help WHO's emergency medical teams delivering critical healthcare to people in Türkiye and the Syrian Arab Republic.
Featured image courtesy of @ugurgallen.