For the third interview in our new series, Charlotte Metcalf meets the unsung hero Victoria Broackes…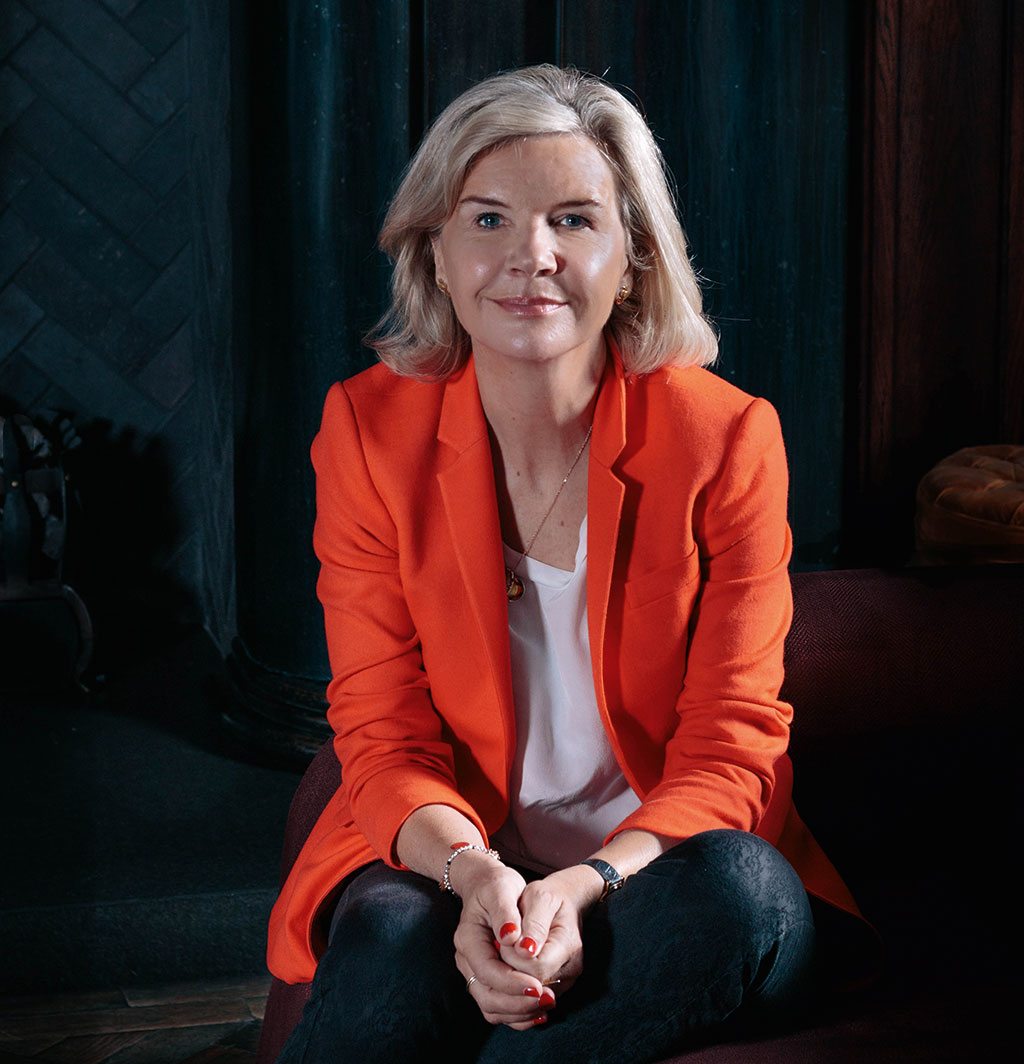 If you haven't heard of Victoria Broackes you will certainly have heard of the exhibitions she has masterminded. It was Victoria who came up with the ideas for all those sell-out shows that revamped the Victoria & Albert Museum's grand but somewhat staid image, from Kylie Minogue, David Bowie and Pink Floyd to You Say You Want a Revolution? Victoria admits that the Bowie exhibition in 2013 was 'one of the most successful exhibitions ever recorded' and as she's unlikely to boast, this means it was – and continues to be – an out-and-out smash hit (now that it's travelling, it's received nearly two million visitors worldwide). Oh – and she's done this all under the radar while bringing up four daughters. Move over Nicola Horlick, Superwoman is being redefined.
Early Career
Victoria began her career at the Royal College of Art in the '80s and made a fairly seamless transition into the Boilerhouse at the V&A. 'I started as part of a tiny team there,' remembers Victoria. 'Our mission was to put on groundbreaking exhibitions on unusual subjects, in interesting ways, immersing people in the experience.' Victoria left for a stint at the Louvre in Paris before returning to London in 1998, by which time she had three children. She started working at the Covent Garden Theatre Museum. 'I absolutely loved it,' Victoria says. 'It was a living, breathing museum and I was working with actors, directors and people who felt passionately about what we were doing.'
'I believed in the power of great stories and stage techniques to bring subjects to life.'
When the Theatre Museum closed down, Victoria was already planning to bring the Kylie Minogue exhibition over from Melbourne to the V&A. Sir Mark Jones, the then director, whom Victoria describes as 'quite subversive', was supportive and justifiably – 270,000 flocked to the exhibition, of which more than a third had never been through the V&A's doors before.
A Passion For Music
Music is Victoria's passion. She played piano, guitar and cello at school and still sings madrigals. Her daughters were Salisbury Cathedral choristers. At 14, her great-grandfather was reputedly the youngest violinist in the Leeds orchestra. Her older brother, Justin, is 'a brilliant pianist' and her half-brother, producer and songwriter, Simon Climie, was part of the pop duo, Climie Fisher. So it wasn't long before Victoria was rootling around in the V&A archives and discovering it had been collecting pop music, and all its art and design related paraphernalia, since the 1970s. 'Out of 100 people in the street, ten might be into art and design but 99 will be into music,' says Victoria. 'It's the one art form that unites us all. What I see us doing here, different to other music museums around the world, is putting music into its cultural context and building on the knowledge and interest people already have.'
Bowie
Before Bowie, Victoria admits to 'a string of failures'. 'I developed exhibitions about Madonna, Elvis and The Stones but for complicated business reasons they all failed,' says Victoria. 'Then I was introduced to Bowie's manager, Bill "Z". Bowie was top of a short shortlist but the museum didn't have much in the collections, partly because Bowie had kept almost everything and amassed a huge private collection of his own. I still remember exactly where I was when Bill showed me the archive on a computer  – I nearly fell off my chair. There were about 75,000 objects going back to his teenage years. We'd had a slot reserved for Elvis that had just fallen through so we went for it.' 
After Bowie, came the exhibition on the Sixties, You Say You Want a Revolution? Visitors particularly loved the soundtrack – chosen by Victoria, of course. Her hallmark has been using headphones so that as you walk towards an exhibit, your headphones know where you are and the soundtrack changes automatically. 'We only had 500 sets for the Bowie exhibition because Sennheiser was about to stop making them,' remembers Victoria. 
'We've now been working with Sennheiser and their incredible system for five years and by the time Pink Floyd opened, everyone knew what to expect.'
Museum of the Year
When the V&A won the Museum of the Year Award in 2016, the director, the late Martin Roth, won universal acclaim for his leadership. Now the new director, Tristram Hunt, is enjoying the spotlight. When I suggest that she's really the one responsible for its success, with three major exhibitions in four years, Victoria says, 'I've been incredibly lucky to have had these opportunities,' and she's less concerned with winning plaudits than focusing on her mission to continue using music as a way of inspiring exhibition-goers to think about their own lives. 'Exhibitions aren't an abstract way of telling people things. People should feel things,' she says. If ticket sales are anything to go by, Victoria is an unrecognised heroine of the British art scene. Isn't it time we publicly hailed her?
Quick-Fire Round:
Pub lunch or Michelin star? I'd go for convivial atmosphere over haute cuisine.
Killer heels or wellies?  I just cannot do killer heels and never could, though I greatly admire those who can. 
Power breakfast or languorous lunch? Languorous lunch, every time.
Glass of wine or green tea? Definitely glass of wine, though the Bowie exhibition opened in Tokyo at New Year 2017 and I came back with a bumper pack of delicious Japanese green tea which will last many years at the rate I'm drinking it.
Penthouse or manor house? I love state of the art modern interiors, but I'll say manor house because I'm a terrible accumulator of stuff, and I think it's ok to be untidy in a manor house, but not so good in a penthouse.
READ MORE:
Conversations at Scarfes Bar: Ashley Jensen
Conversations at Scarfes Bar: Sebastian Coe
---