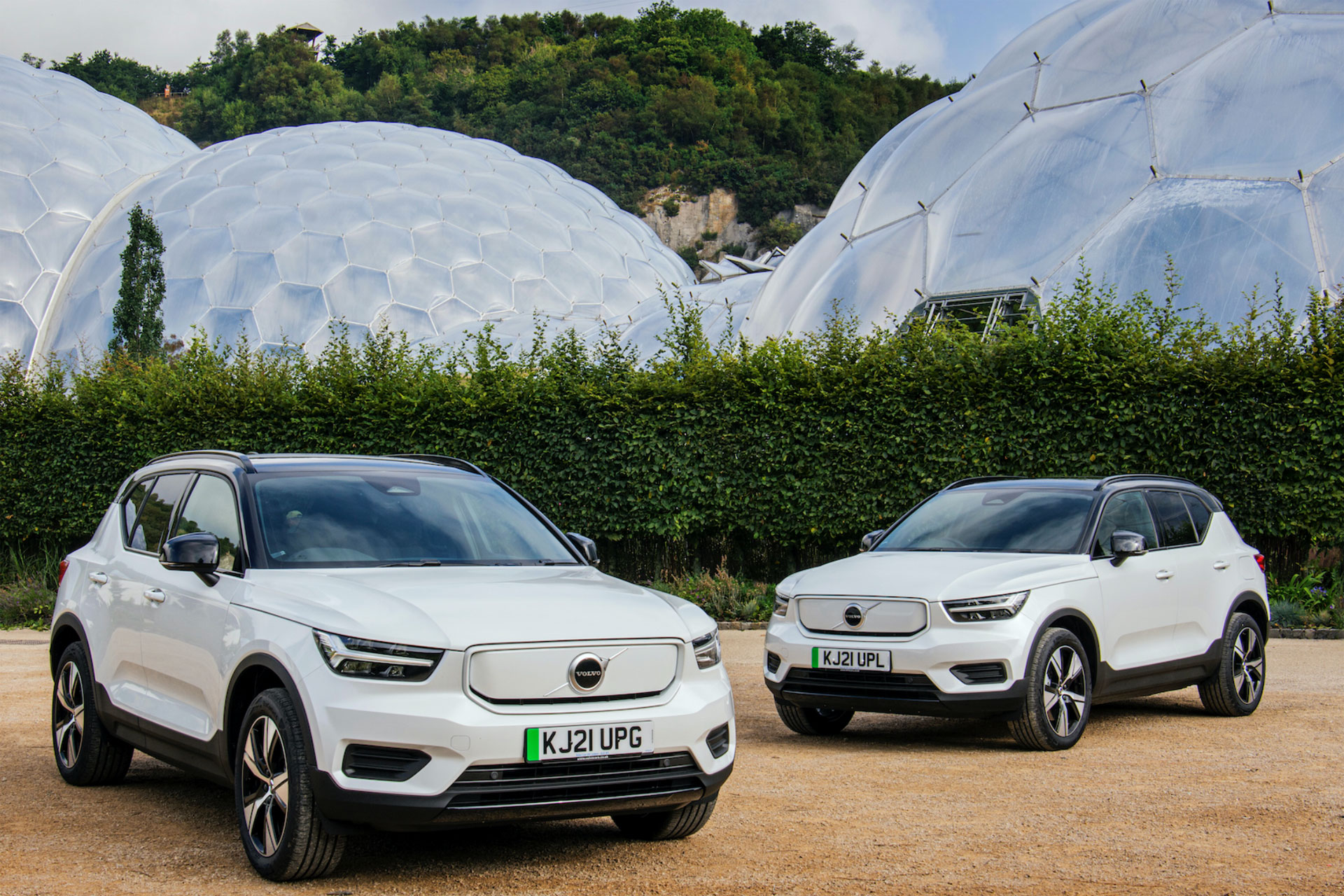 Eden Project Partners with Volvo Cars UK
The collaboration is pushing for an uptake of zero-emission vehicles
The Eden Project has announced Volvo Car UK as its Official Automotive Partner. The alliance aims to smash the obstacles stalling mainstream uptake of zero-emission vehicles, namely: awareness, cost, and plug-in practicalities.
As part of their three-year collaboration, Volvo is supplying a fully electric fleet of the Volvo XC40s to support Eden Project operations on site. The XC40 is Volvo's first-ever fully electric car, stacked with jazzy features (there's a wireless charging pad you can drop your phone into). It's integrated with Google Maps too, so it will show your expected charge when arriving at your destination, and if needed, suggest charge points along the way so you're never caught out. It's also been tested with female crash dummies – a rarity since many automakers still produce cars exclusively from data sets from male crash test dummies.
Volvo is also the presenting partner of the Eden Sessions. It's Eden's annual series of concerts which takes place this September, in front of the iconic Biomes (the large bubble domes) near St Austell in Cornwall.
It's an impressive lineup: from Ben Howard (September 11), McFly (September 12), followed by the likes of Snow Patrol (September 16), and The Script (September 17), with tickets still available.
In light of the announcement, both brands are pledging big. Kristian Elvefors, Managing Director of Volvo Cars UK explained that this project is in line with their goal of becoming a 'fully electric car manufacturer by 2030' and 'completely carbon neutral company by 2040′. Sir Tim Smit, Eden Project co-founder, pledged that by 2023 Eden 'will be completely powered by renewable energy' running on deep geothermal and solar energy. Smit hopes that this alliance can inspire people to see what 'a post-combustion engine age looks like'.
Main image: Volvo Car UK
SEE MORE:
Changing the Future: The Best Electric Cars on the Market / The C&TH Guide to Cornwall