It's quite possible to be stuck in a routine-rut even on weekends. Well, now that you're admitting it to yourself…we're here to douse you in ice cold, Kultur-Aid to get you up and out, seeing and doing. In addition to our daily 'What to do Today' features, we bring you 'What to do This Weekend' so that you're never without a plan.
Saturday
First on the docket, for today 17 February… see 'Poems of Our Climate' by Matt Saunders on its last day at The Marian Goodman Gallery.
Poems of our Climate by Matt Saunders

'…There would still remain the never-resting mind,
To what had been so long composed.
The imperfect is our paradise.
Note that, in this bitterness, delight,
Since the imperfect is so hot in us,
Lies in flawed words and stubborn sounds.'
– The Poems of Our Climate, Wallace Stevens
In his first solo, London exhibition, Matt Saunders presents work that interlinks painting, photography and printmaking to the moving image, heavily referencing film, the history of cinema and sometimes fiction. Above, a still from Townhouse (The Intricate Alps), 2017 captures a moment of the film's abstraction, comprised of thousands of oil and ink drawings, collaged by algorithm.
This exhibition also displays Saunders' new, oil on chiffon paintings, copper-plate etchings and photographs. In his photography, Saunders uses a type of photogram technique, an experimental and time-based image making process whereby he passes light through painted linen to create exposure.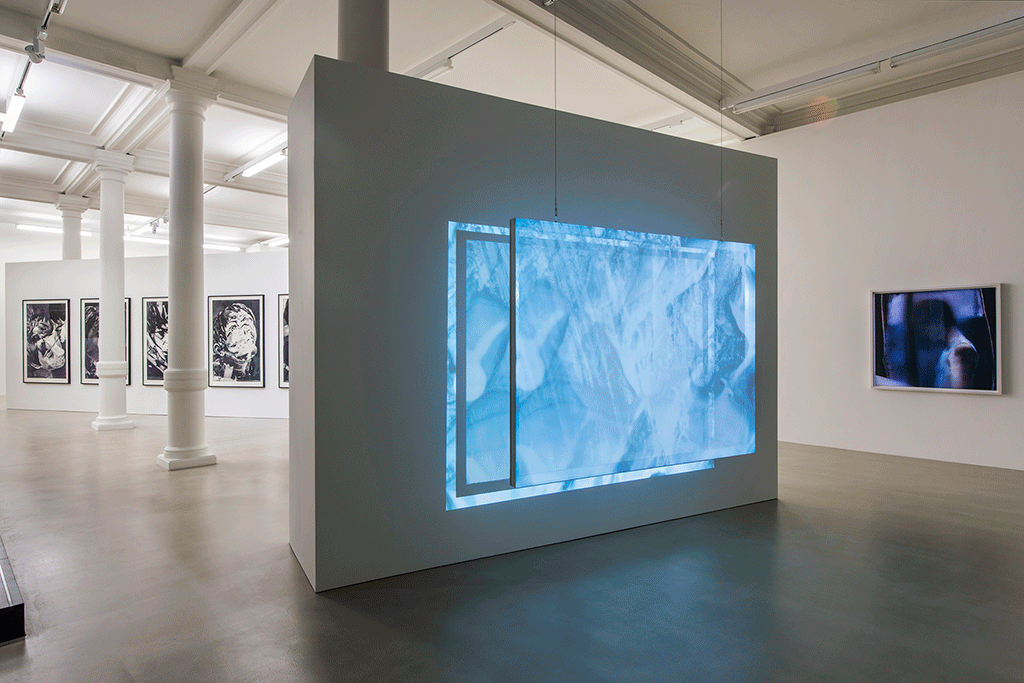 Large-scale etchings will also be among the artist's new work on display, often quoting the artist's obscure, tragic film muses, such as the fictional film character Leni Peickert, created in the 1960s by the German film director Alexander Kluge.
Marian Goodman Gallery, 5-8 Lower John St London W1F 9DY, Tuesday-Saturday 10am-6pm
14 of the Best Current Exhibitions in London
Sunday
The next order of business, for tomorrow 18 February…zip over to the London Classic Car Show at ExCel London.
The London Classic Car Show

Come one, come all, come classic car owners, collectors, experts and enthusiasts! The best dealers, manufacturers, car clubs and products are all in the same place, alongside an indoor driving runway where classic cars are fired up and driven.
As part of today's festivities, the racing career of Nigel Mansell CBE will be celebrated. A variety of his racing cars will be on display and he'll be attending the show, too. 'Specials' will take prime position at The Grand Avenue and the history and mystique of their unique design will be explored. 'Getaway Cars', ones made famous in film and real-life robberies, will also be on display at the show.
Take a Look Under the Hood at this Ferrari Exhibition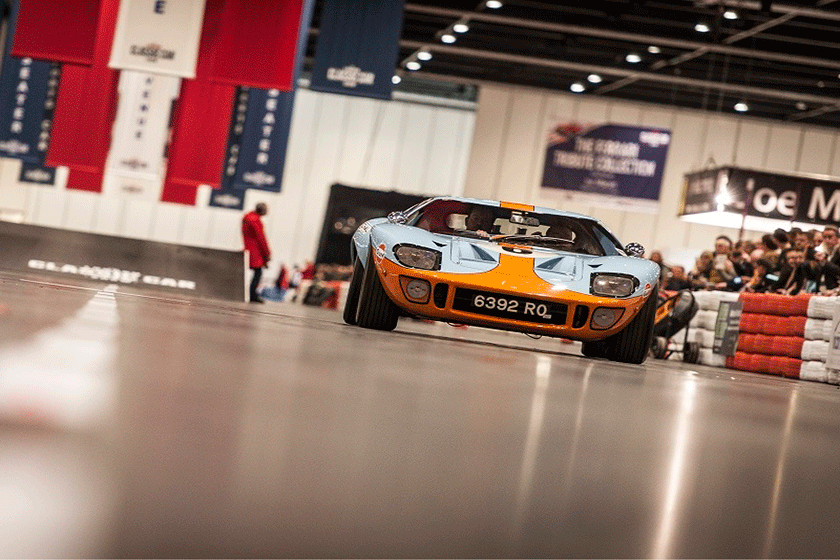 Tickets from £20.00, bookable at The London Classic Car Show, ExCeL, London, E16 1FR
Where else to take yourself next week? Consult the Town Culture Diary.
---