Why we believe wellies in cities should be banned, and six rain resistant shoe alternatives.
Just the last week, with no rain forecast in London, I walked passed a man in a Barbour and wellies. This would not have been something to note, aside from the fact, he was a grown adult walking on a pavement in central London. He's hardly traipsing over mountains in the upper hebrides – so are wellies in the city ever necessary, or dare we say appropriate?
Are you team wellies in the city?  We list the pros and cons of these childhood favourites.
Alexa Chung has damned city welly wearers in the past when talking to Nick Grimshaw on the Radio One Breakfast Show. In the office, two members of the team are pro wellies in the city, favouring dry feet over all else; while nine were in total agreement that you should just find some proper shoes and invest in some hydrophobic spray like Crep Protect spray to protect your feet.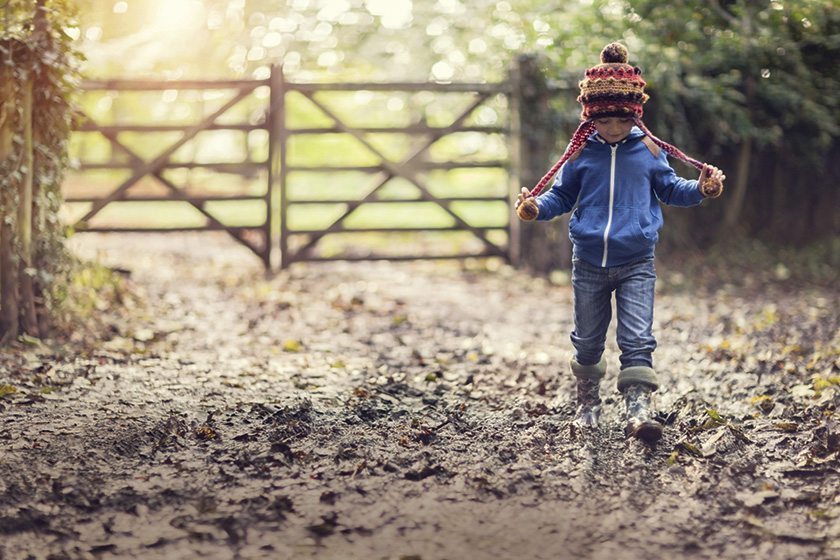 In London, where public transport can allow you to travel rain free (thanks Citymapper), we actually never have to brave the extremities and all that British weather can throw our way. It's possible to travel without getting soaked in even the strongest of rain showers. So even on the rainiest of days, should you be sporting this country essential? Our online editor Rebecca suggests that, 'unless your commute starts in a field, wearing wellies in the city is totally unnecessary.'
If for some reason, you are forced out into the elements day to day, we can understand the necessity of dry feet. We've all experienced cold, wet feet and it isn't pleasant, so on a daily basis it would be terrible. But there are plenty of other footwear options that will allow you to enjoy dry, rain-free feet, without the involvement of rubber. After all, it's not appropriate to go to work in a pair of wellies unless you are a farmer. In the city, a sturdy pair of chelsea boots, adidas Stan Smiths or brogues should be able to prevent much water seepage. Whereas wellies make you look like a five-year-old paddling in puddles.
Aside from Glastonbury and festival dressing, have you ever actually thought, 'These wellies look great; they really make this outfit…?' I thought not.
If you are terribly concerned with wet feet, click through of our slideshow of rain suitable footwear which is city appropriate and chic.
READ MORE: Alexa Chung for UGG: The history of the classic boot
READ MORE: Ten Unusual Places to Rent for New Year's Eve in the UK
---