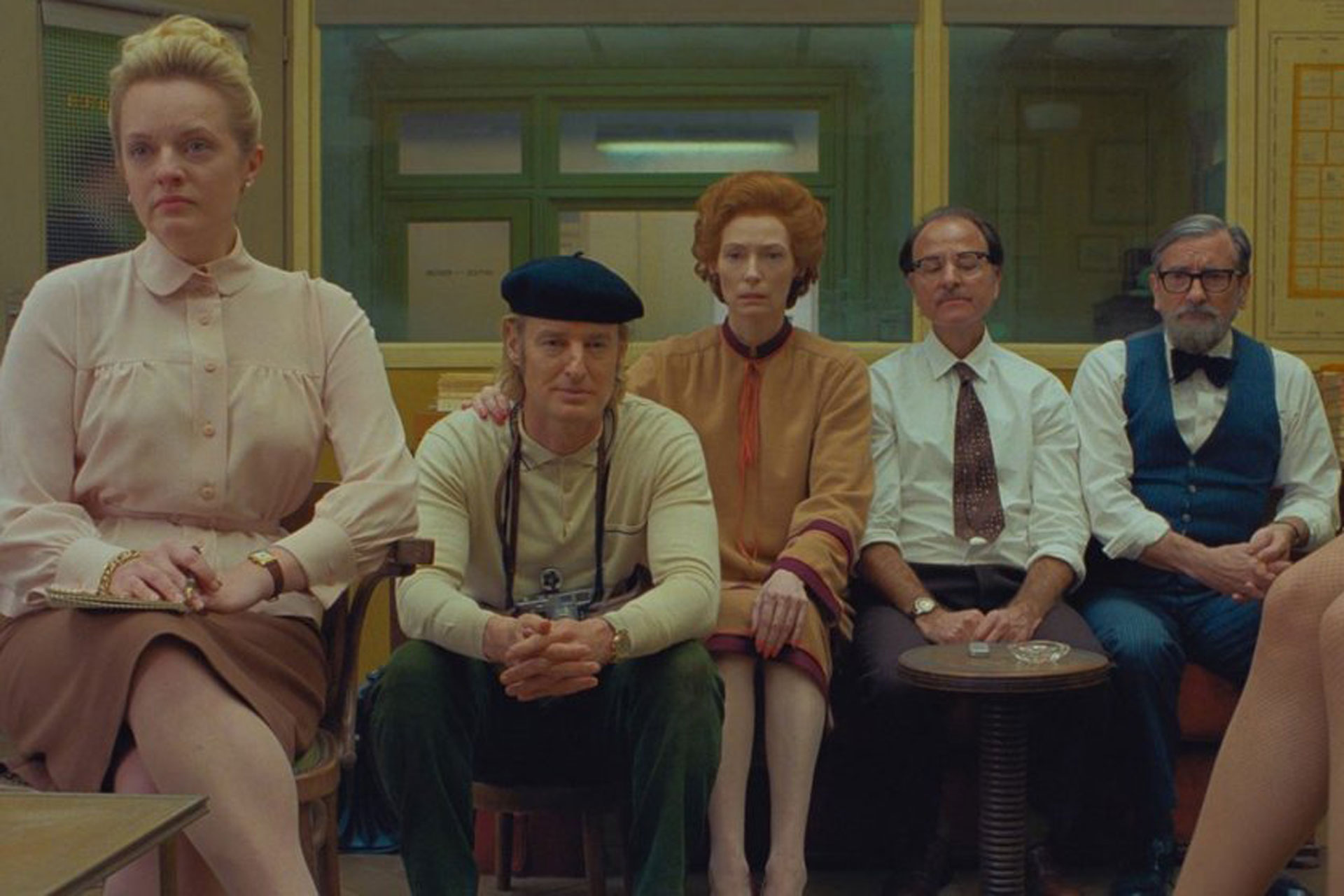 A Wes Anderson Exhibition is Arriving in London
---
Lovers of symmetry, props, and the printed magazine: this one's for you.
To celebrate Wes Anderson's latest film, The French Dispatch, 180 Studios is launching an exhibition filled with the eccentric props and costumes from the film.
You know the Wes Anderson aesthetic: It's that colour palette that you wish you came up with, the obsessive symmetry, and penchant for detail.
Anderson's new film, The French Dispatch out in cinemas 22 October, promises the same whimsical idiosyncrasies as his big hitters like The Grand Budapest Hotel and The Fantastic Mr Fox.
Fêted as a love letter to journalism, The French Dispatch takes place in the 20th Century fictional French town of Ennui-sure-Blasé. It tells the stories of a series of articles published by the American newspaper, and in typical Wes Anderson style: the stories range from odd to odder with a tale of a criminally insane artist, a student uprising, and another involving a chicken coop. It's also an impossibly star-studded cast including Timothée Chalamet, Saoirse Ronan, Owen Wilson, and Tilda Swinton.
View this post on Instagram
The exhibition at 180 Studios, running for just one month, will be decorated with its original props, costumes and artwork. To add further catnip for Anderson fanatics, the exhibition transforms the café in the film, 'Le Sans Blague', into a working one, where visitors are served dishes from the film.
A memento of the day is promised too. Visitors will receive a physical copy of the limited edition The French Dispatch magazine.
Back in 2018, the studio was similarly taken over by memorabilia, props, and costumes from the Isle of Dogs, and The French Dispatch promises even greater hype.
The French Dispatch is in cinemas from 22nd October, and The French Dispatch Exhibition runs 14 October to 14 November. Members are free, book at www.180thestrand.com.
Featured Image: Photo Courtesy of Searchlight Pictures
SEE MORE 
BFI Film Festival London 2021: 5 Films to See / The Best Art Exhibitions of 2021