Stuck on what to do today? Let us help you. This Wednesday 17 January, we recommend that you head to the Business Design Centre in Islington for the opening day of London Art Fair…
If you often find yourself stuck for ideas of what to do, we've come to the rescue with our brand new 'What To Do Today' feature. We handpick the best of what's on in London and the country right now, whether a new restaurant, must-see show, exhibition ending soon or a pop-up that you must, ahem, pop in to. Check back every day for inspiration…
London Art Fair 2018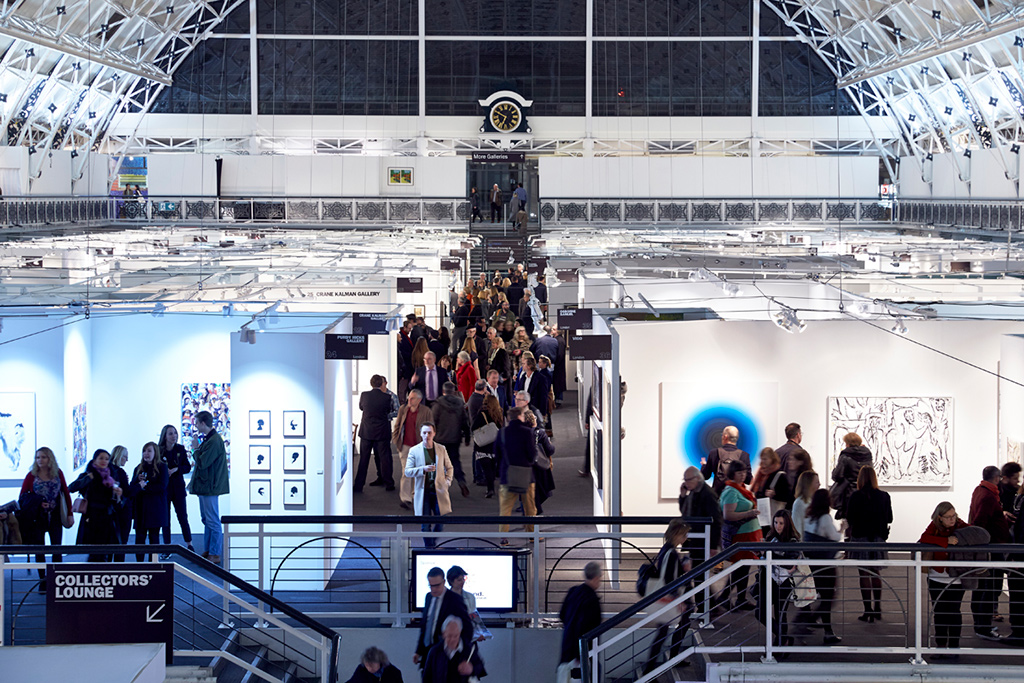 Returning with a bang for its 30th anniversary, London Art Fair will be showcasing over 130 exhibitors from around the world this week at Islington's Business Design Centre. For five days only, you can head to the UK's largest fair for Modern British and contemporary art to discover a unique blend of 20th-century giants and emerging cutting-edge artists. This year's Fair is the most international to date, including galleries from Korea, Israel, Turkey and Angola.
The Insider's Guide to London Art Fair 2018
Today marks the Fair's opening day, which always means there's an exciting buzz in the air as visitors see the artwork on display for the first time – as well as new features including the exhibition Art of the Nation: Five Artists Choose in association with Art UK, Photo50 and the Art Projects section which offers a platform for emerging international galleries.
First time at the Fair? Fear not – Fair Director Sarah Monk gives some top tips to ensure you make the most of the day:
'Although buying art can undoubtedly become a great investment, the starting point for an experienced collector or novice alike should be to have an immediate connection and love of the work. Art is a mid to long-term investment and you have to hold onto it for a while for the price to appreciate, so it is important that you like it and enjoy living with it.

Visiting the Fair obviously gives collectors the opportunity to view an enormous selection of work under one roof. If you're not sure where to start, Sotheby's Institute of Art will be offering daily tours to help navigate the Fair with different highlights including photography, contemporary art, prints, Modern British and emerging markets.'
Read our Insider's Guide to the Fair before heading down, to ensure you're in the loop with all the names to know, spots to be seen in, and pieces to look out for.
The Best Current Exhibitions in London
When? 
London Art Fair 2018 will run from 17 – 21 January, at the Business Design Centre in Islington.
For more information, visit londonartfair.co.uk
What's on this week in the town? And in the country? Check out our culture diaries before you fill in yours. 
---