Stuck on what to do today? Let us help you. This Monday 15 January, we recommend that you head to the cinema to see 'Three Billboards Outside Ebbing, Missouri'…
If you often find yourself stuck for ideas of what to do, we've come to the rescue with our brand new 'What To Do Today' feature. We handpick the best of what's on in London and the country right now, whether a new restaurant, must-see show, exhibition ending soon or a pop-up that you must, ahem, pop in to. Check back every day for inspiration…
See 'Three Billboards Outside Ebbing, Missouri'
You can vastly improve your day this Blue Monday by getting lost in the best films of this Awards Season which are currently being screened across the country. Three Billboards Outside Ebbing, Missouri was released in cinemas at the end of last week, with many screenings completely sold out due to it being tipped for the Oscar. Having already won 4 major awards at the Golden Globes, it's a must-see.
Essay: David Sexton On Reinventing The Reel
What? Expect to see unlikely heroine Mildred Hayes (Frances McDormand) kicking schoolchildren in the crotch and petrol-bombing police stations in this dark comedy about one mother's fight for justice. The grieving mother takes her local police force to task after they fail to catch her teenage daughter's killers by plastering her messages of accusation across three billboards. Trouble ensues. This won the People's Choice award at Toronto Film Festival, often an indicator of big success to follow come awards season.
What the critics say: 'A quirky emotional puzzle put together by a trickster poet. It's far from a masterpiece, yet it holds you, it adds up, and it's something to see.' Owen Gleiberman, Variety
Make an evening of it with supper at one of London's best new restaurants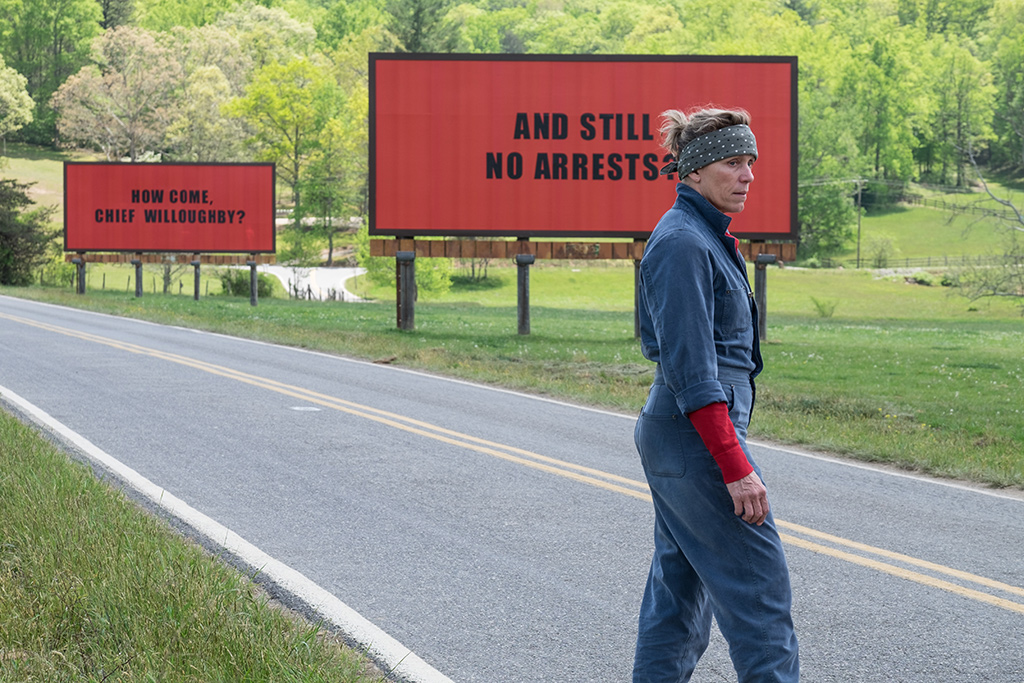 Why not head to one of London's best indie cinemas to see it? Here are a few screenings today:
Arthouse Crouch End at 12:30, 15:25, 18:10, 20:45. Book here
Genesis at 15:35, 18:10, 18:15, 20:55, 21:10. Book here
The Everyman Hampstead at 15:00, 18:00, 21:00. Book here
The Rio in Dalston at 15:15, 18:00, 20:45. Book here
Ritzy in Brixton at 13:00, 15:40, 18:20, 21:00. Book here
What's on this week in the town? And in the country? Check out our culture diaries before you fill in yours. 
---