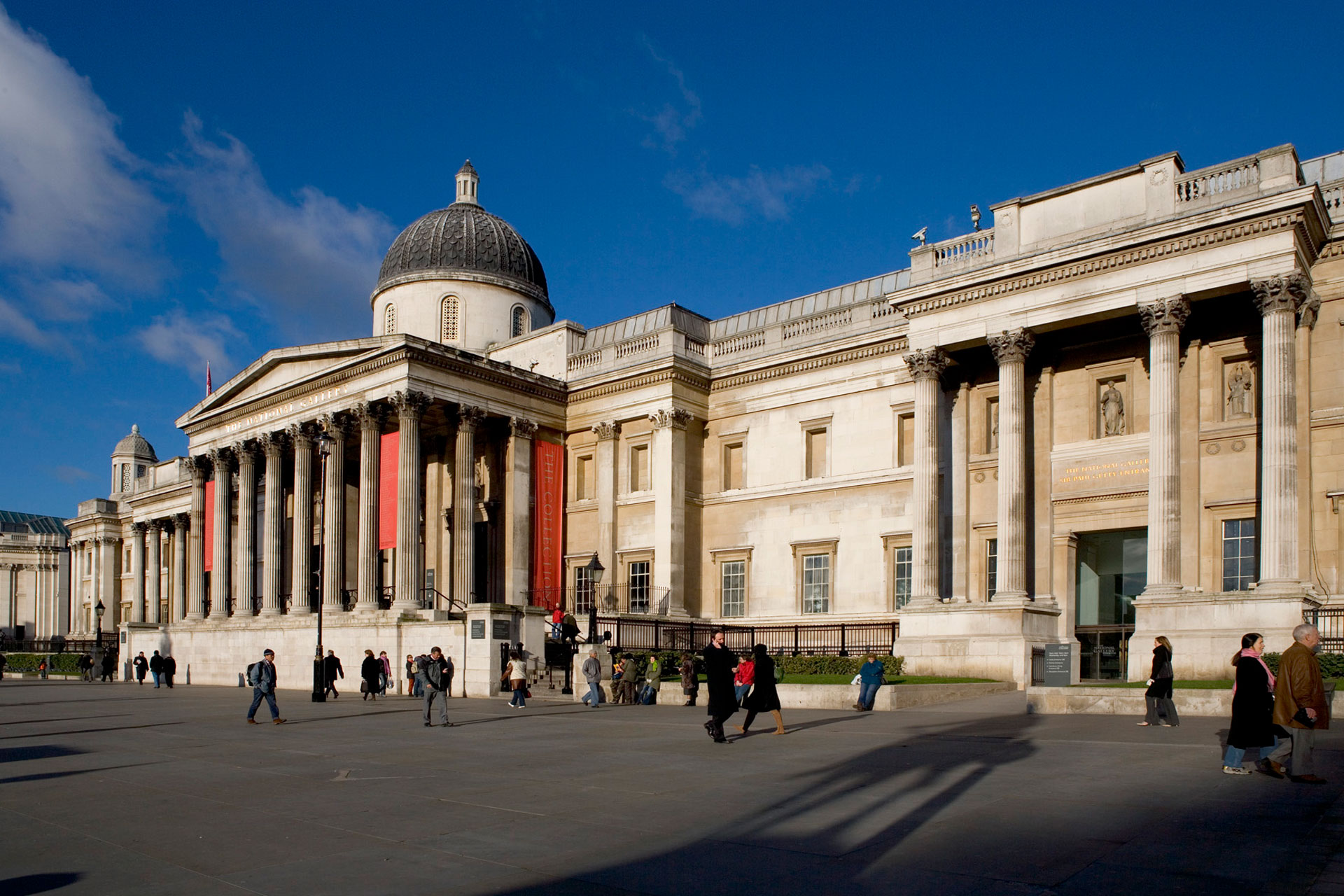 What's On at The National Gallery?
---
A guide to current and upcoming exhibitions
Sitting proudly in Trafalgar Square, The National Gallery houses Great Britain's national collection of European paintings. It dates back to 1824, when the British government bought 38 pictures belonging to banker John Julius Angerstein. These were displayed at Angerstein's house at 100 Pall Mall until 1831, when Parliament agreed to construct a building for the National Gallery at Trafalgar Square. It eventually opened in 1838, and has remained there as a pivotal art venue ever since. Below, we bring you the latest on what's coming up at the gallery.
What's On at The National Gallery?
The Credit Suisse Exhibition: Raphael
This April, The National Gallery will host one of the first ever exhibitions exploring the complete career of one of the most prolific artists of all time, Raphael. Complete with loans from the Louvre, National Gallery of Art, the Prado Museum, Uffizi Museum and the Vatican Museum, the show will include a mixture of his paintings and drawings, plus his work in architecture, poetry, sculpture and prints. 9 April – 31 July 2022
Picasso Ingres: Face to Face
When he first saw Madame Moitessier by Jean-Auguste-Dominique Ingres at an exhibition in Paris, Picasso was instantly captivated. The image would go on to inspire him throughout his life, with his 1932 depiction of Ingres, Woman with a Book, becoming one of his most celebrated portraits. Now, for the first time, the two artworks are being brought together in a new show launching in June. 3 June – 9 October 2022
The Credit Suisse Exhibition: Lucian Freud: New Perspective
Over 60 Lucian Freud paintings are going on show later this year, exploring how the artist's work changed and developed throughout his career. In his early years, Freud was influenced by surrealism, but in the early 1950s his paintings tended towards realism, with portraits usually sombre and often unsettling. He also began to focus on private studies of friends and family rather than powerful public figures. The show explores these transitions, aiming to look beyond the controversial historical context of Freud and focus instead on his commitment to painting during the 20th century. 1 October 2022 – 22 January 2023
For more information visit nationalgallery.org.uk
Main image: National Gallery, London
READ MORE: