Founded in 1852 and named after Queen Victoria and Prince Albert, the V&A is the world's largest museum of decorative arts and design. Curator Victoria Broackes, never fails to amaze with a constant succession of spectacular exhibits. We cant wait see what 2018 has in stall for us..
What's On in 2018 at the Victoria and Albert Museum?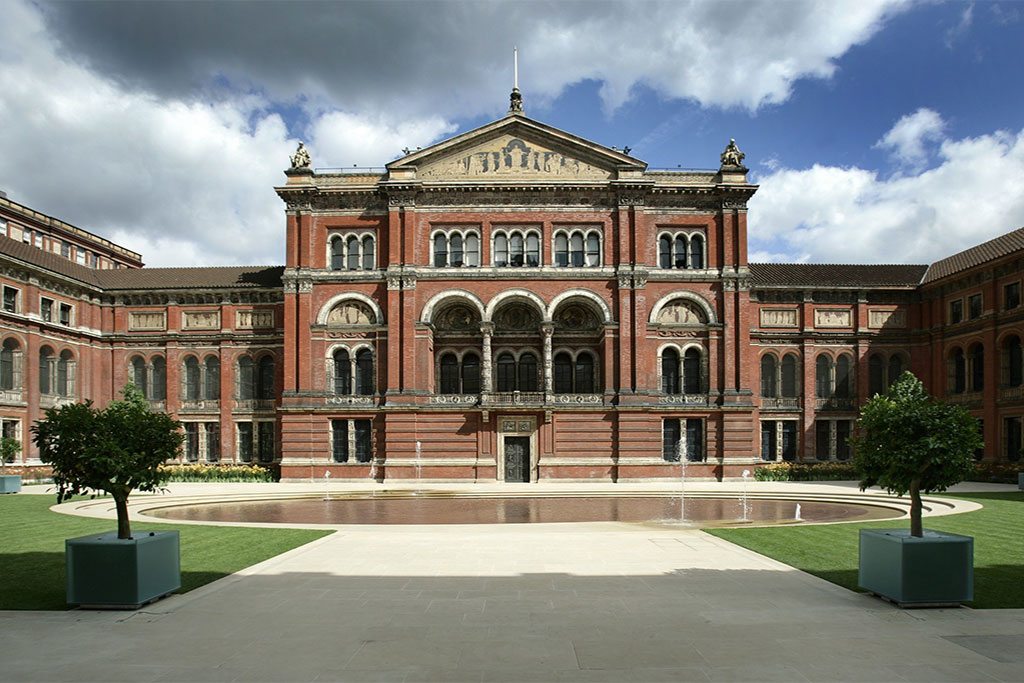 Headline Exhibitions to Attend
Ocean Liners: Speed and Style
Nautical experts listen in. The V&A has brought the world's greatest open liners back to life with this fascinating exhibition. Expect to see the likes of the Titanic, Normandie, the Queen Mary and the Canberra. Not only will you dip into the past, but you will also explore the romantic and remarkable age of ocean travel and discover how ocean liners helped shape the modern world. Elements of the exhibition will make you feel as if you are right back in the 1900s, with a wooden panel fragment from an overdoor in the first-class lounge on Titanic, a Cartier diamond and pearl tiara, previously owned by Lady Marguerite Allan and saved from the Lusitania and a model of a quadruple expansion tandem engine, designed by Walter Brock. Just wait until you see it all in the flesh. From 3 February – 17 June 2018. Tickets from £18.00, www.vam.ac.uk.
Winnie-the-Pooh: Exploring a Classic
Prepare yourself for a multi sensory experience in the world of A. A. Milne's Winnie the Pooh. Relive your childhood as you favourite bear is brought to life, through sketches, letters, photographs, cartoons, ceramics and fashion. What's not to love? Highlights include pencil drawings by E. H. Shepard, from Winnie-the-Pooh, chapter 1 in 1926, a hand painted Christopher Robin ceramic tea-set presented to Princess Elizabeth and a Winnie-the-Pooh x Cath Kidston dress. This exhibitions is something the whole family can enjoy and it will leave you with a feeling of ultimate nostalgia. Until 8 April 2018. Tickets from £8, vam.ac.uk.
Fashioned from Nature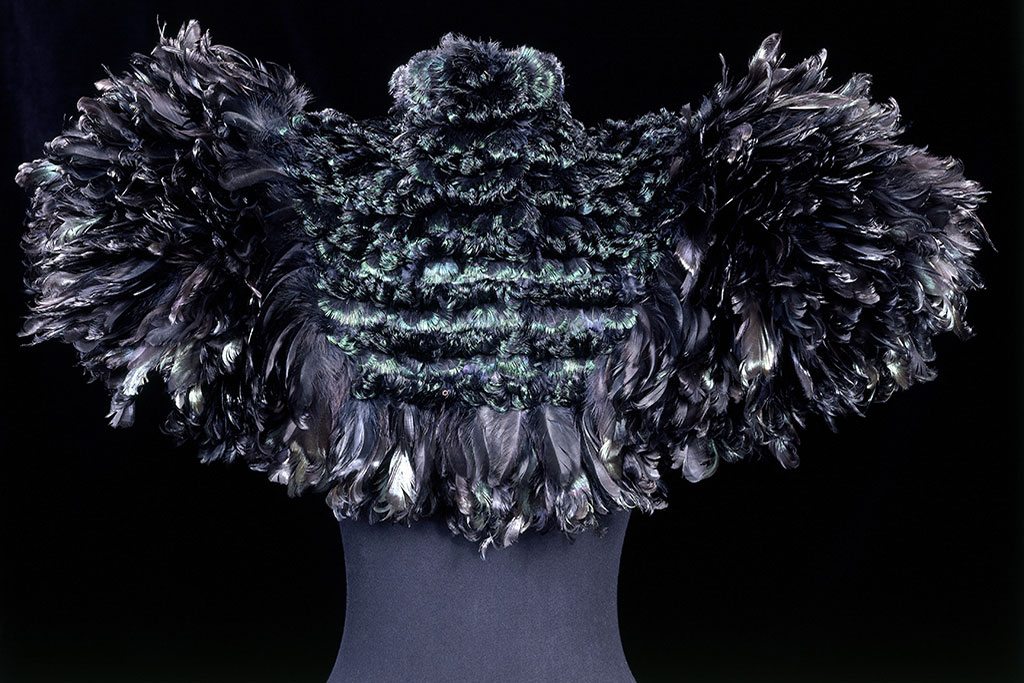 The V&A is proud to announce Fashioned from Nature. The exploration of  the complex relationship between fashion and nature has not been exhibited since 1600, until now. So we know this highly anticipated exhibit will certainly not disappoint. The fashion industry is ranked as the second most polluting industry in the world, so it's no surprise that its toxic effects on the environment have ensured a complicated connection with nature. Fashioned from Nature will display fashionable dress alongside natural history specimens, spurring you to question the materials and sources used in the industry. Expect to see a pair of bird head earrings, c.1875, the Calvin Klein Green Carpet Challenge dress worn by Emma Waston to the MET Gala in 2016 and a Grape Dress made with Vegea, a leather alternative made from grape waste. From 21 April 2018 – 27 January 2019. Tickets from £12, vam.ac.uk.
The Future Starts Here
Have you always dreamed of seeing what the future will look like? Well, now you can. More than 100 future-inspired objects will be showcased this year at the V&A, giving you the rare opportunity to gain an intriguing insight into what could be in store for us. Nothing is too obscure when it comes to this exhibit, so prepare to see things you couldn't even imagine were possible. Just a few of the fascinating creations to expect, are Superflex, Aura-powered bodysuits, an autonomous sailing ship that cleans up oil spills and photographs of Masdar City – the world's first carbon-neutral, zero-waste city. From 12 May – 4 November 2018. Tickets from £15.00, vam.ac.uk.
Frida Kahlo: Making Her Self Up
Mexican artist, Frida Kahlo (1907 – 1954) is one of the most iconic women in history, known for her exploration of identity, gender, class, and race in Mexican society. Her revolutionary self- portraits have grown her a large following – if this includes you, be sure not to miss this exhibit. Expect to see an extraordinary collection of Frida's most intimate personal belongings, artefacts and clothing. Locked away for 50 years after her death, this collection has never before been exhibited outside Mexico. So now you need not travel to Mexico to get your Frida Kahlo fix. From 16 June – 4 November 2018. Tickets not yet available, vam.ac.uk.
Other Upcoming Exhibitions
Other 2018 exhibitions held at the Victoria and Albert Museum, include Balenciaga: Shaping Fashion (until 18 February), Opera: Passion, Power and Politics (until 25 February), Videogames (from 8 September 2018– 24 February 2019).
READ MORE: What's On at the Royal Academy in 2018 | What's On at the Tate in 2018 |  What's On at the Royal Albert Hall in 2018
---