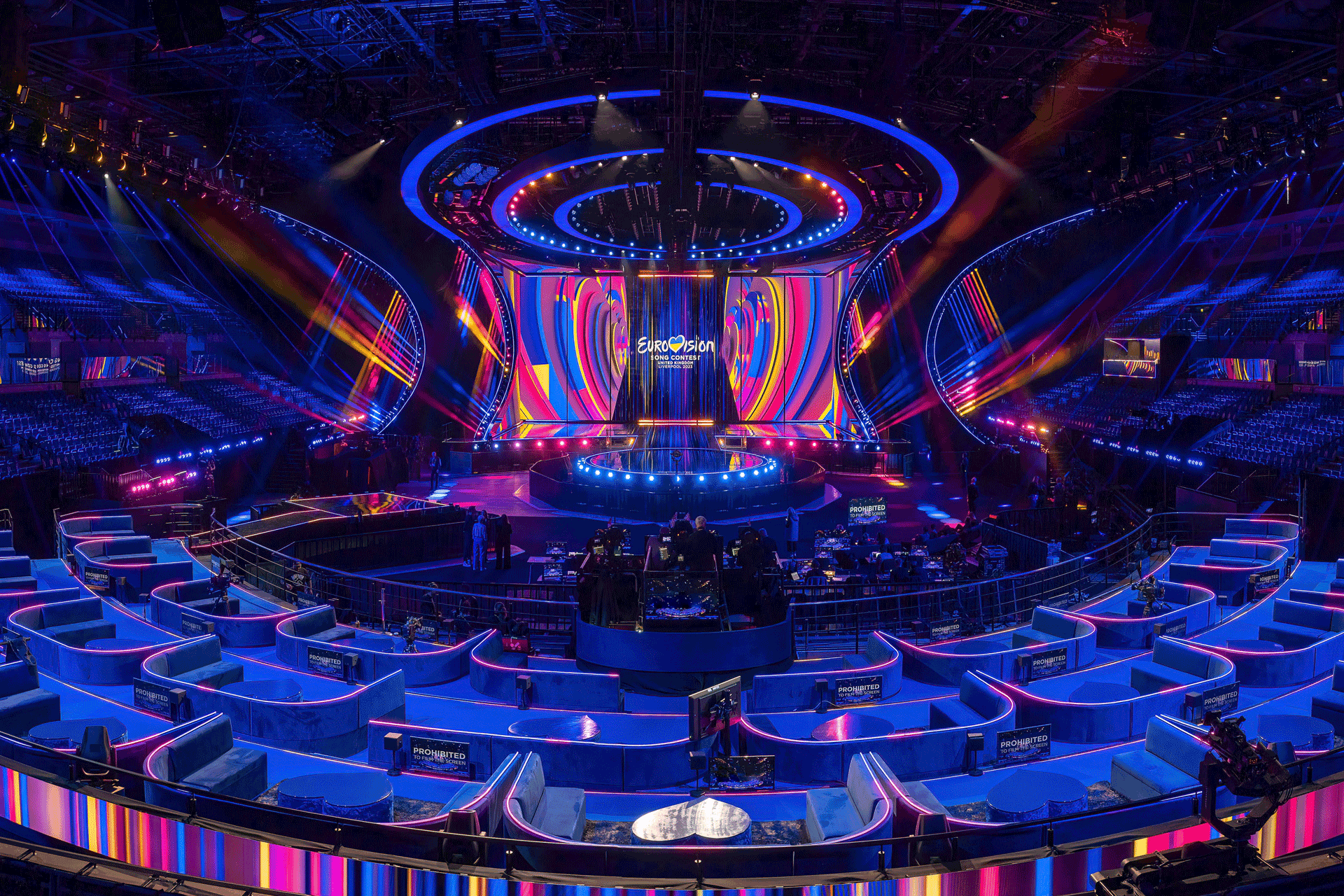 Where To Watch Eurovision 2023
Tune into Europe's favourite song competition at these standout spots
If you're still riding the patriotic high of the Coronation, don't abandon the flags and face paint just yet: the Grand Final of this year's Eurovision Song Contest is taking place this Saturday 13 May in Liverpool. 
Hosted on behalf of last year's winner, Ukraine, and held in the Liverpool M&S Bank Arena, the 2023 contest is set to welcome fans from across the world. If you didn't manage to nab tickets, there are still plenty of ways you can experience this legendary musical event in all its vibrant, kitschy glory. From London to Liverpool, here are the best places to watch Eurovision. 
Where To Watch Eurovision 2023
View this post on Instagram
On The BBC
The Eurovision Grand Final will be aired on BBC One and BBC iPlayer at 8pm BST this Saturday, 13 May. Ahead of the main event, you can also catch up on the semi-finals, which are all available on iPlayer now. Grab the popcorn and make your bets on this year's winner. bbc.co.uk
On YouTube
You can tune in to the star-studded competition online: the Grand Final will be livestreamed on the official Eurovision Song Contest YouTube channel. youtube.com
Everyman Cinemas
If you fancy a night out but high-octane partying isn't quite your thing, you can enjoy Eurovision from the comfort of Everyman cinemas around the country. The contest will be showing at 35 Everyman venues across London, Liverpool, Leeds, Bristol, York, Cardiff and Edinburgh – so you'll be spoilt for choice when it comes to a stylish Eurovision screening.
BOOK IT: everymancinema.com
Where To Watch Eurovision In London
The London Eurovision Party
What better way to celebrate in the capital than by joining the London Eurovision Party, which is taking place this year at HERE at Outernet, an incredible underground venue on Charing Cross Road. Watch the contest live on an astonishing 45-foot screen while you sip on themed cocktails and take in commentary from a fabulous drag host. Top off the night with a 'euro bangers' DJ set for an unforgettable Eurovision experience.
BOOK IT: hereldn.com
Boxpark Croydon
The Eurovision screening party at Boxpark Croydon promises to be a night like no other. Think drinks, games, live music and energetic singalongs in an event powered by ABSOLUT and in collaboration with pop party professionals Club De Fromage.
BOOK IT: boxpark.co.uk
The Clapham Grand
If you're looking for an action-packed and delightfully camp Eurovision club night, this is the one for you. Although the competition screening at The Clapham Grand is sadly sold out, you can still bag a ticket to the afterparty. Expect epic DJ sets and some fabulous drag. 
BOOK IT: claphamgrand.com
Where To Watch Eurovision In Liverpool
View this post on Instagram
The Clubhouse
This charming restaurant is known for hosting some particularly exciting events, and it will be broadcasting the Grand Finale on an enormous outdoor projector. Reserve your space and experience the magic of Eurovision in its magnificent host city.
BOOK IT: theclubhouse.uk.com
Panam Restaurant and Bar
For a Eurovision party in a legendary Liverpool location, make your way to Panam Restaurant and Bar. Spots are selling fast, but you can still reserve a standing ticket.
BOOK IT: skiddle.com
For more information, visit eurovision.tv
Featured image credit: BBC/Nick Robinson