We spoke to Wolfe von Lenkiewicz about new exhibition I Lost My Heart to a Starship Trooper, a group show about reimagining Old Masters with a contemporary twist. 

About the artist
Wolfe von Lenkiewicz has exhibited at Tate Britain, and is known for mixing art from different genres. Wolfe comes from a long line of established painters, father Robert Lenkiewicz and great-grandfather Baron von Schlossberg, who was a court painter to the Fairy Tale King of Bavaria, celebrated for designing the castle that inspired Disney's Cinderella Castle. Wolfe has previously created a series of Cinderella Castles inspired by his ancestor, and mixed the imagery with the Tower of Babel.

Wolfe von Lenkiewicz Q&A
Tell us a little about your latest project? 
I am working on a series of paintings based on Pablo Picasso and Russian artists of the 1920s. My intention is to rescript this era and develop collaborations between them which history forgot to play out in order for us to learn other contingencies and possible ramifications.
When and how did you find your style?
I don't have a style as I am all styles.
Which artists did you love when you were starting out? And who do you love now?
Leonardo da Vinci and Leonardo da Vinci.
Where and how should we display one of your pieces?
They should be displayed as re-enactments next to the originals or uncontaminated and all together.
The favourite piece of art in your house? 
My Theodore Gericualt drawings.
The artist you'd love to own a piece by?
Phidias.
Who is cool right now? 
This is a ridiculous term and overused to the point of semiotic meaninglessness.
And who's the next big thing?
Wolfe von Lenkiewicz.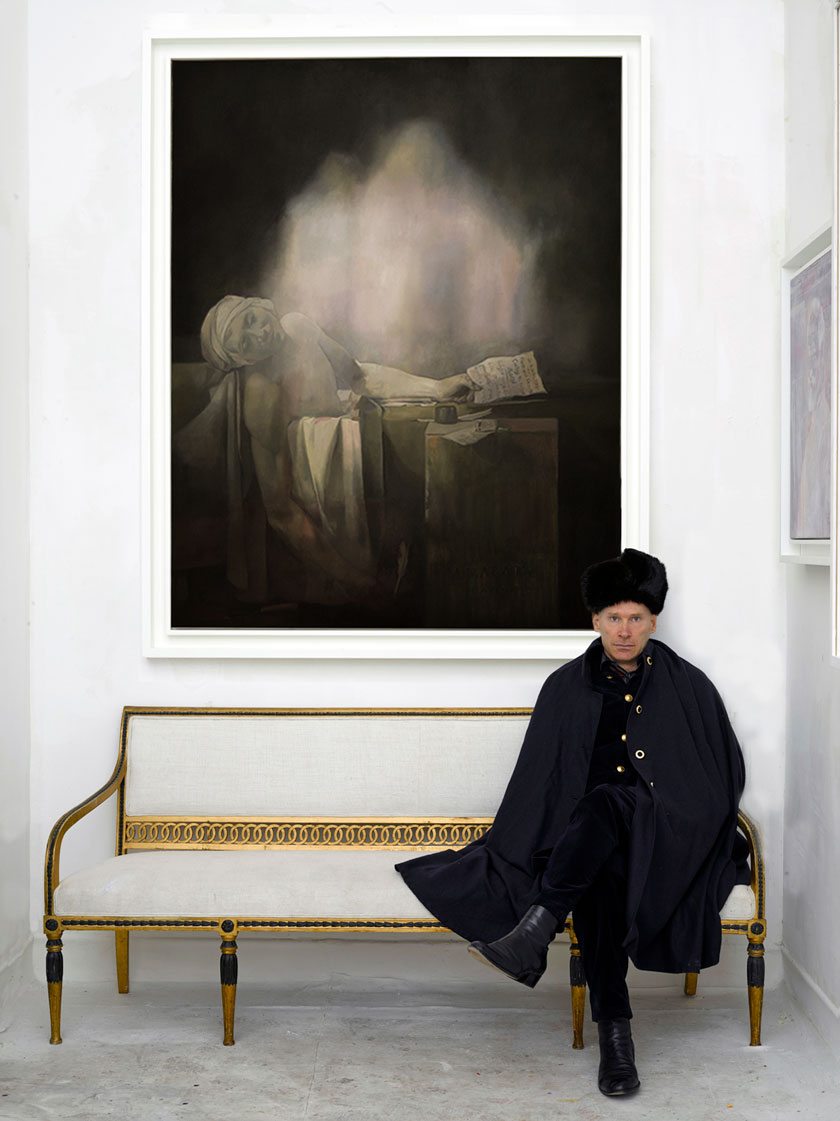 I wish I'd never…  Worked with any curator.
I hope one-day I'll… Live as long as a sea urchin.
This year, I'm most excited about… Paul Feyerabend.
I Lost My Heart to a Starship Trooper runs at the Griffin Gallery until 24 February 2017.
---