Once women were only draped over them, now they're directing their design and are the biggest growth market. Vicki Butler-Henderson tests drives the supercars with female appeal.
Two of the most expensive things we can ever buy are cars and houses. Two of the most emotional investments we can ever make also happen to be cars and houses. We can fall in love with high ceilings and bay windows just as much as we can be left breathless by a car's design – the glimpse of a Porsche 911's rear end as it slips onto the King's Road, or the profile of a Rolls-Royce Phantom gliding away from a country house hotel.
The Supercars with Female Appeal
Jenny Murray on BBC Radio 4 Woman's Hour once asked me how I, or anyone, could be so passionate about a metal box on wheels. Well, cars can be beautiful and exciting and they have bewitched me since I started racing at the age of 12. Driving a car sideways at high speed and to the point where it looks like it's out of control – as I sit behind the wheel, fully in control – is my one talent. It gives me unfiltered joy.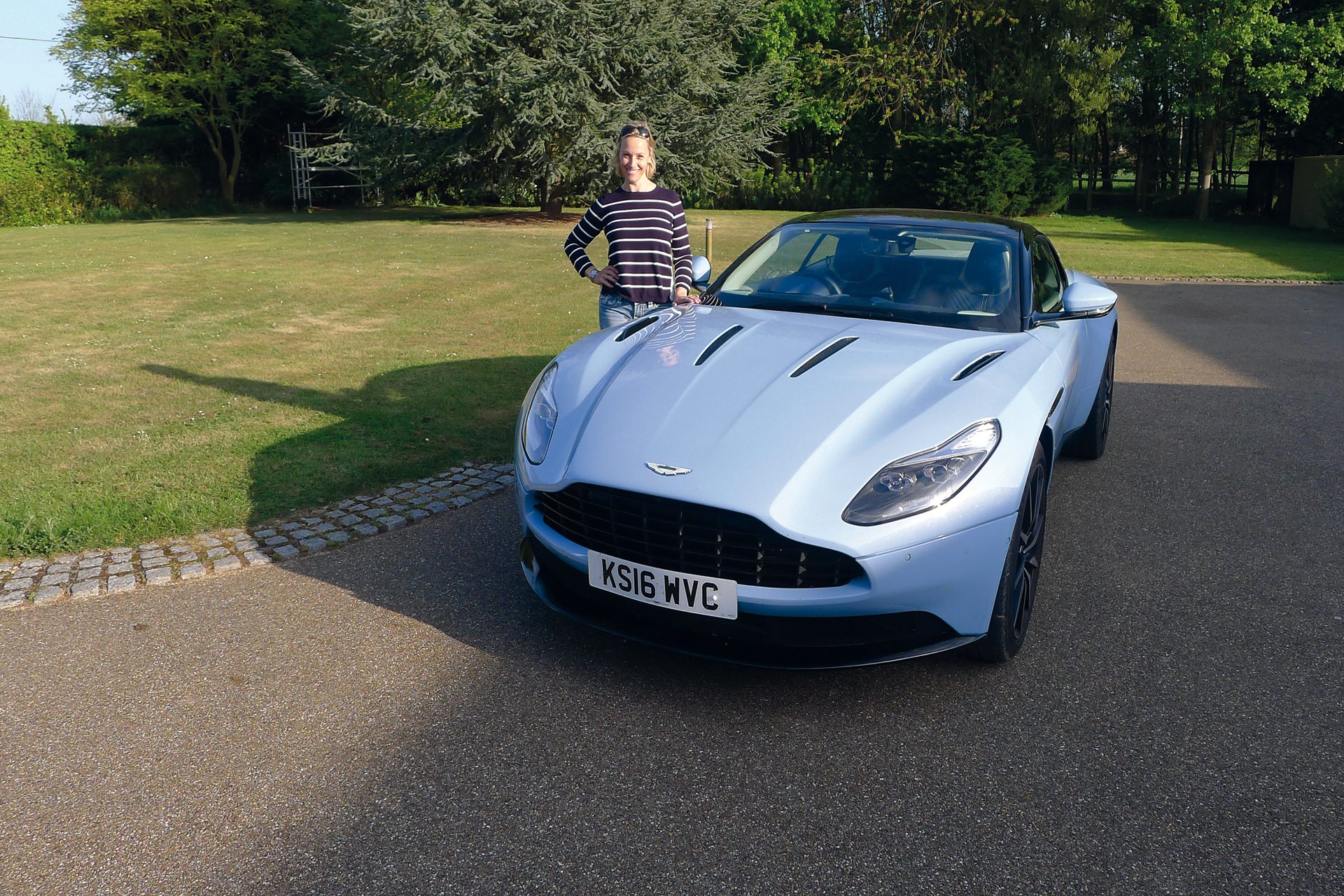 But cars don't have to be on the ragged edge of noise and adhesion for us to love them – in the same way that a box made of bricks and mortar doesn't have to move for us to adore it. Car manufacturers understand this and know that tapping into these human responses will result in sales. And with sixty per cent of new cars being bought by women in the UK, and more on the say-so of women, it's clear who is really in the driving seat. Certain markets have already taken note.
Sports Car Manufacturing
'Sportscar makers have ignored the important female market for the last five to ten years. And that's unacceptable,' says Marek Reichman, Chief Creative Officer at Aston Martin – one of the most recognised brands in the world, let alone the British-based maker of luxury sportscars. It has been adorning our roads, bedroom walls, and James Bond, with glorious machines for over 100 years. 'Today we have a female advisory board made up of women who run their own businesses, are independently wealthy, and many of whom are mums, too,' he continues.
'Women are involved in the car design as well, with a female running the team responsible for the interior of our latest car, the DB11. 'We notice that women customers pay much closer attention to choosing the colour and material combinations for the interior of their cars, much more so than men who don't want confusion or to be hassled with choice. We have really taken personalisation on board and can colour-match the exact shade of your favourite shoe if you desired, too.'
Attention to detail. Lovely. And it's nuances like this that sportscar makers are focusing on, rather than going all out to create a car specifically designed for women. Because, really, who'd want a car that had been designed solely for a woman? Remember the backlash when BIC brought out a pink pen for women? Yes, previously we'd had to ask men to write words for us…
What's on this week? Check out our culture diary
Space for a Handbag?
When I went on my first car launch as a motoring journalist back in the early 1990s, I was asked by an old-school male hack if I was there 'to check out where to put a handbag'? His answer came as I lapped him on the racing circuit hired for the afternoon's test session but, for every handbag hook that might be needed, so will a place be to wedge a wallet. Nobody can conceive a car exclusively for ladies because, just like men, we need a steering wheel, seat, engine and all the rest.
'There's no need to pink it and shrink it,' exclaims Marek Reichman. 'And neither do you have to be a 1950s Formula One driver either. Cars today have electronic aids so you don't need to be a brute to drive them.' Incidentally, the pink Aston Martins usually go to the guys in Qatar.
Aston Martin DB11
Marek's most recently penned machine to hit the road is the DB11. It is one of the most exquisite pieces of metal I have ever seen – automotive haute couture. It's also the first car I've ever driven that has continuously been waved out of side roads by other drivers wanting a better look. I've never had so many friends asking for passenger rides, either.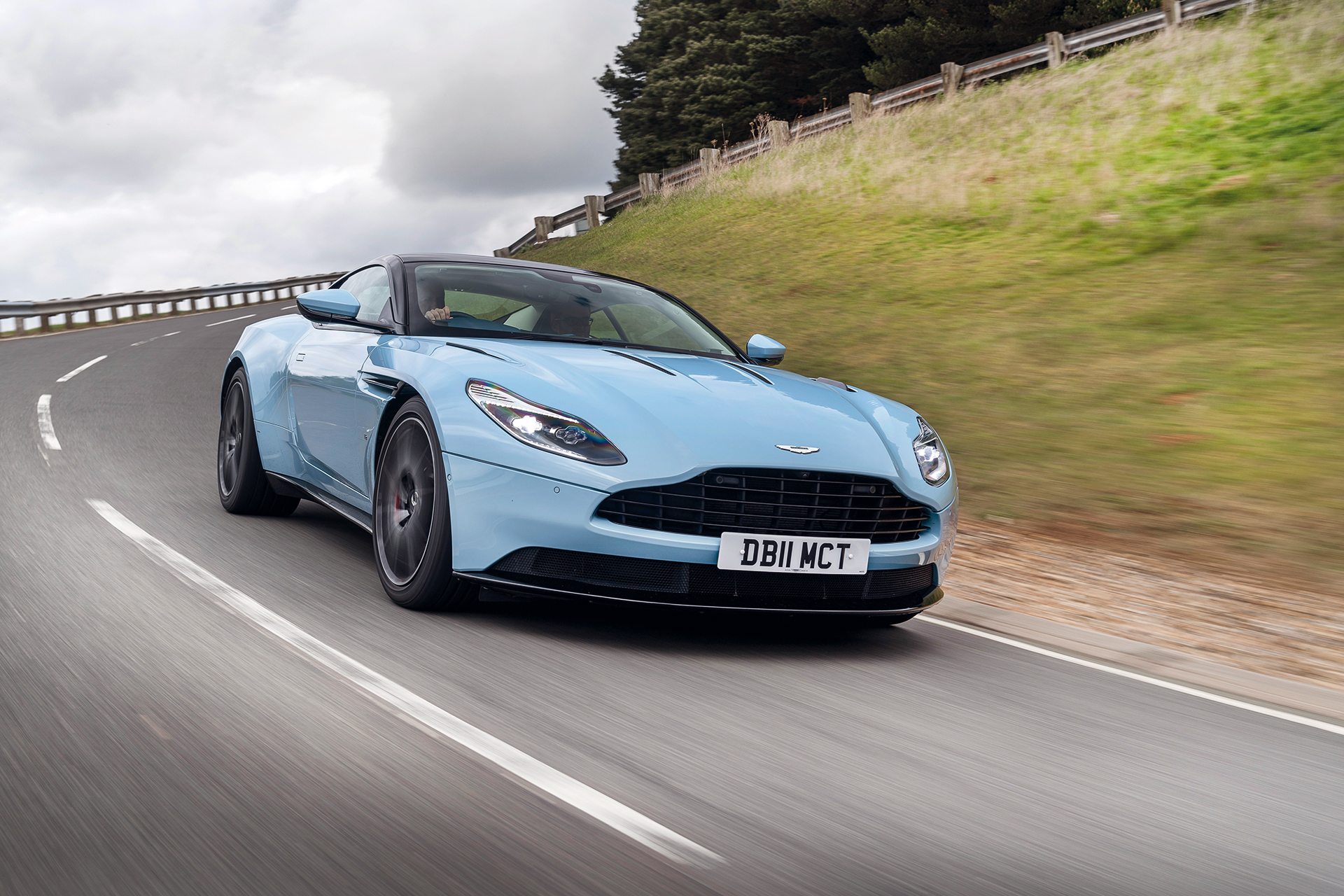 For women drivers there have been some thoughtfully considered design enrichments – the steering wheel has been subtly shaped for a smaller hand (though you'd never feel that unless you were told), the seat adjusts for a wide range of heights to now include women in the 50th percentile (5ft 3inches) and there's a large storage box between the front seats for women to put a clutch bag – a direct request from Aston's female advisory board wanting their handbags closer than in a glove box. Two child-friendly ISOFIX-ready rear seats make it refreshingly practical, too.
Dealers, Take Note…
Aston Martin is also strongly aware that the spotlight shouldn't just be on a car when it comes to appealing to women – it should also be on the welcome women are given in a showroom and the language that's used once they're there. Men commonly want to know power and torque figures – and so do women – but the fairer sex also wants to talk about residual values and the environmental impact of the car they are considering. Women are doing a lot more research now and arming themselves with knowledge way before entering a showroom. All dealers, take note.
£157,900, 5.2-litre V12, 600bhp, 0-62mph 3.9 seconds, 200mph
Ferrari California
One of Ferrari's most popular models for female owners is the convertible California, though it is not targeted solely in their direction.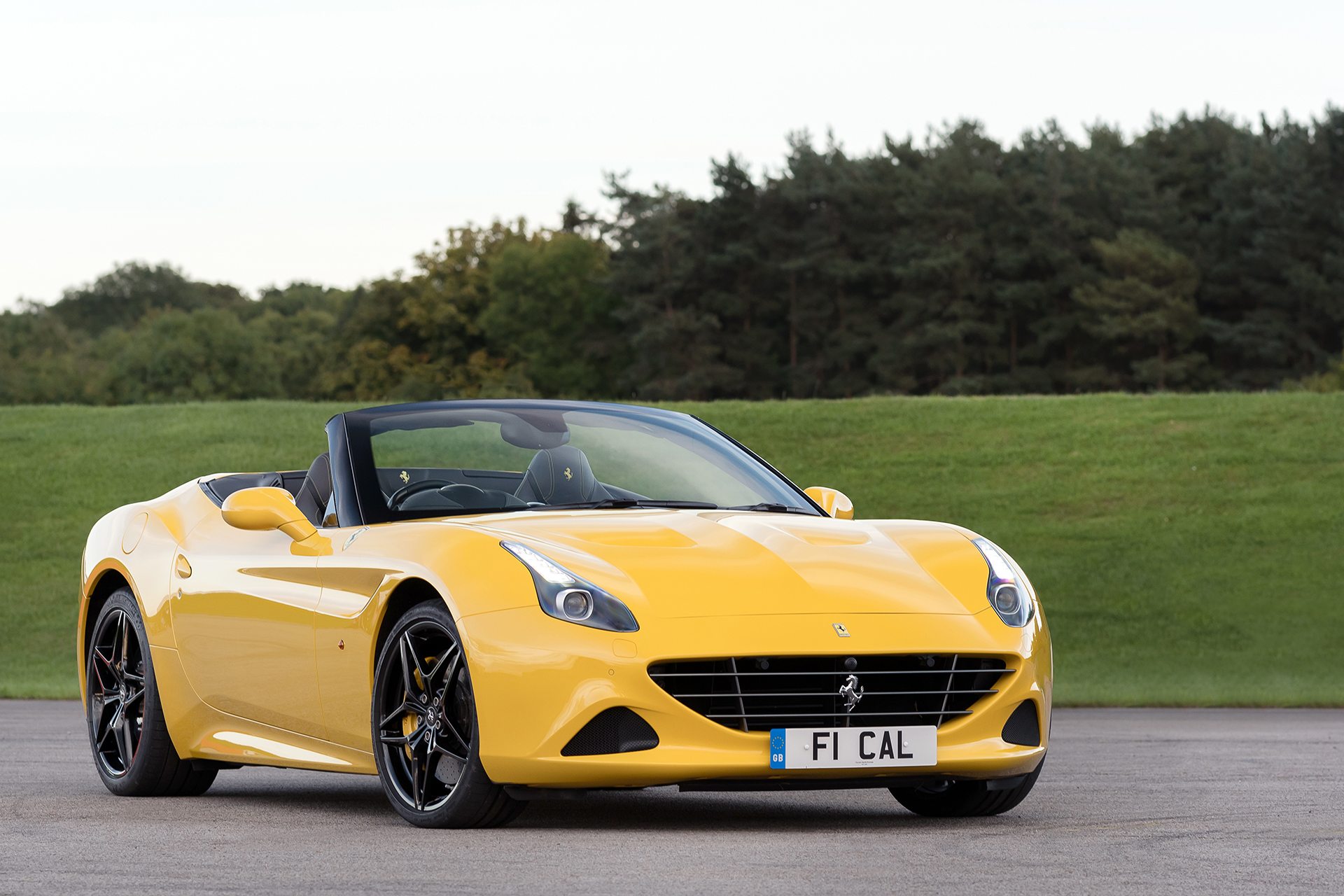 'We want women to buy a Ferrari because they enjoy driving, not because it is specifically designed for them,' a company spokesman said. 'We produce cars that are easier to live with and easier to drive every day, and that is perhaps why more women are buying our cars, because they have to make fewer compromises in terms of driving than with some of our older models.'
That's spot-on. The California, again with a pair of child seats in the back, is another everyday sportscar that's a viable option for the school run. With the roof down, it's as easy to parallel park as a saloon car and for some, more manoeuvrable and manageable than a whacking great off-roader.
£155,254, 3.8-litre V8, 560bhp, 0-62mph 3.6 seconds, 196mph
McLaren 570GT
If you want an even more exotic machine though, then the McLaren 570GT has your name on it. With doors that open skywards and an interior from the future, it is an event on four wheels. And after just a minute behind the wheel, you'll never need a vitamin injection again.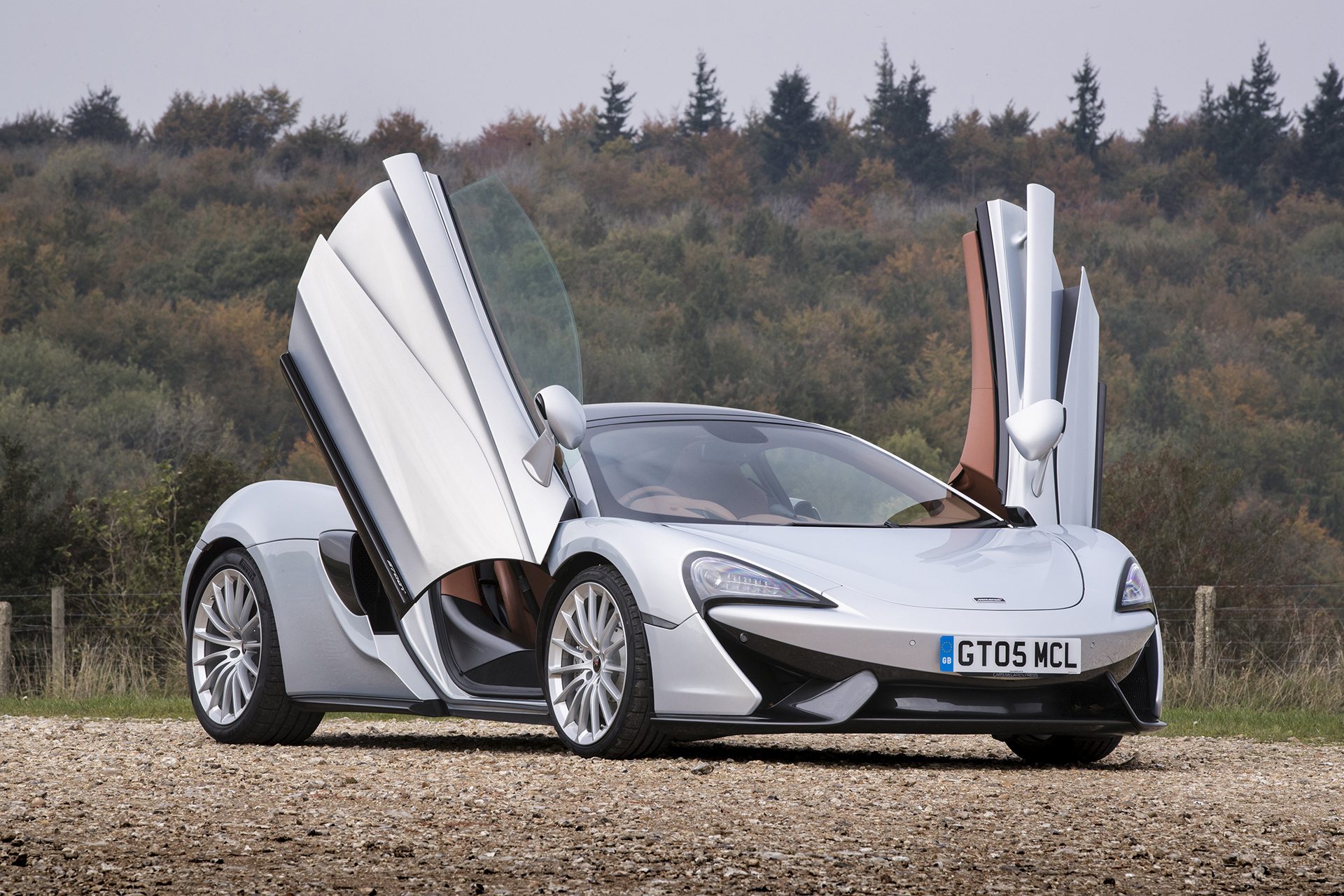 While it looks as exquisite as a Louboutin stiletto, it's a stiletto that's been given a comfortable rubber sole. It is McLaren's most refined, luxurious and spacious (for luggage) motor car to date, and that lends itself to being a user-friendly daily drive, which widens the net to more potential buyers and therefore to more women. Other McLaren models are suited better to track driving and are often bought as third or fourth cars, whereas the 570GT's talent lies in being the one McLaren that can do a bit of everything. 'It is simple to drive,' says McLaren's Donna Falconer, Senior Manager of Global Product Strategy. 'It has the McLaren DNA of being as easy in a traffic jam as it is on a track day.'
Any timidity about sliding into the 204mph two-seater is banished by the design touches that include a slimmer door sill to assist elegant entries and exits, superb ergonomics, lashings of light from the glass roof and great forward visibility.
The gap between the perception and the reality of being able to drive such a striking car is something McLaren works hard to reduce, while elevating the ownership of supercars to the top of the list of what women want to spend their money on. 'Once women drive the 570GT, most find it easier to drive than a family car. They are reassured that the car will pootle about town and that it can open up on the road or at one of our McLaren track days, too,' Donna adds.
£154,000, 3.8-litre V8, 562bhp, 0-62mph 3.4 seconds, 204mph
Maserati Levante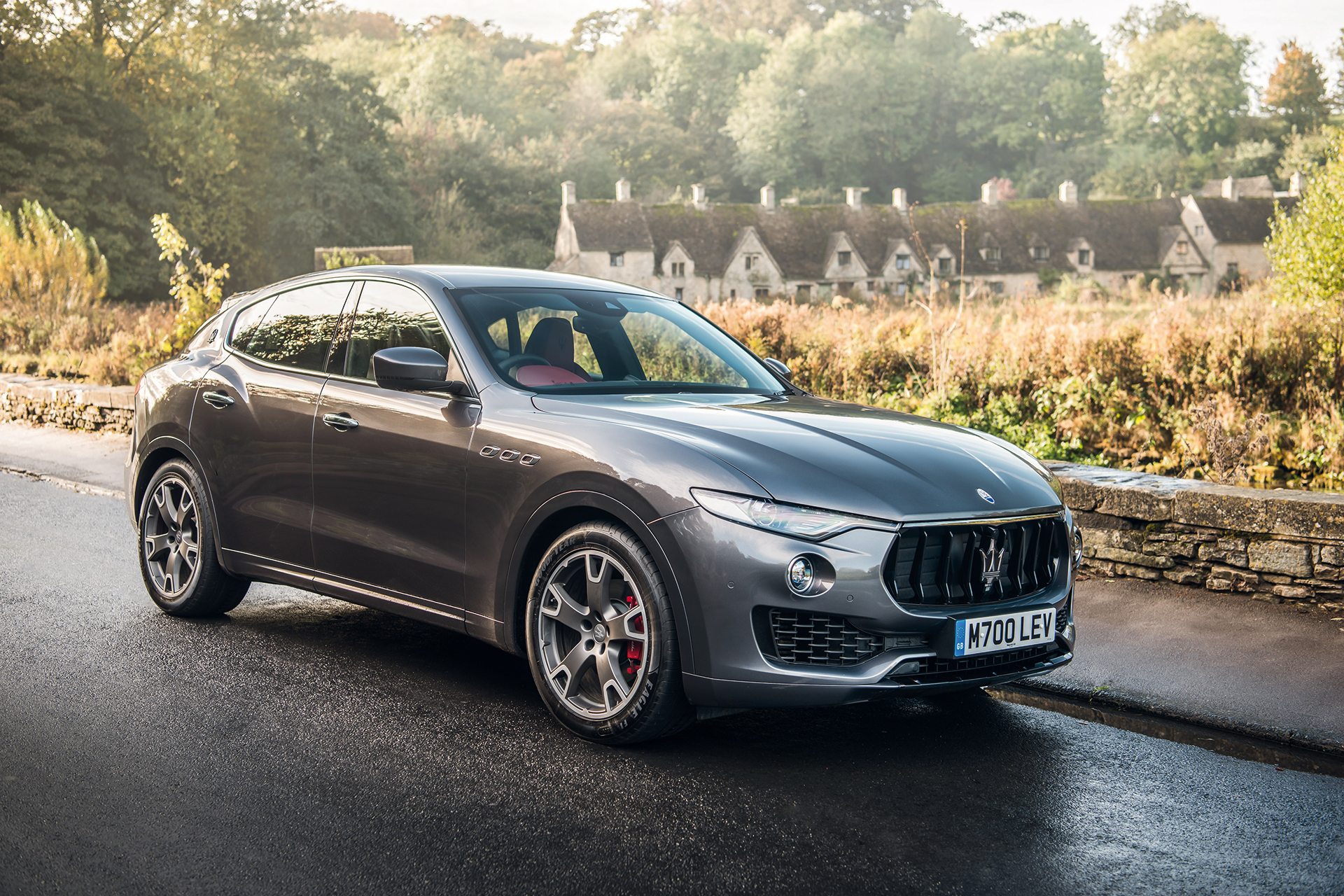 Italian sportscar manufacturer Maserati has launched its first ever SUV (sports utility vehicle) – the Levante – and it is the most female-oriented car on these pages. Though it only takes that title by default really, because there's no better place to see a pack of SUVs than outside the school gate, and that itself is the inevitable Mecca for mums.
Maserati's Trident badge definitely brings a sophisticated aura to the mundanity of the daily drop-off, and while other parents will admire your brand choice, inside it you can be pampered by the cabin's tailoring of Ermenegildo Zegna silk, made in Trivero by the Zegna wool mill… 'The Levante is a true and pure Maserati that has perfect on-road and off-road capabilities, offering owners the ultimate in terms of elegance, practicality and comfort of a luxury SUV,' says Giulio Pastore, Maserati Europe's General Manager.
£54,335, 3.0 V6 diesel, 275bh[, 0-62mph 6.9 seconds, 142mph
It is a bold step for the manufacturer with a rich motorsport pedigree, but it is a very logical one when you look at today's driving tastes and the rapid rise of that marketplace – Bentley and Jaguar are new to the scene, too. Looking at the bigger picture, the relationship between women and the whole car industry has come an awfully long way since naked ladies adorned sportscars at motorshows in the 1970s. Yes, they really did once.
---